2022 POLIN Award
image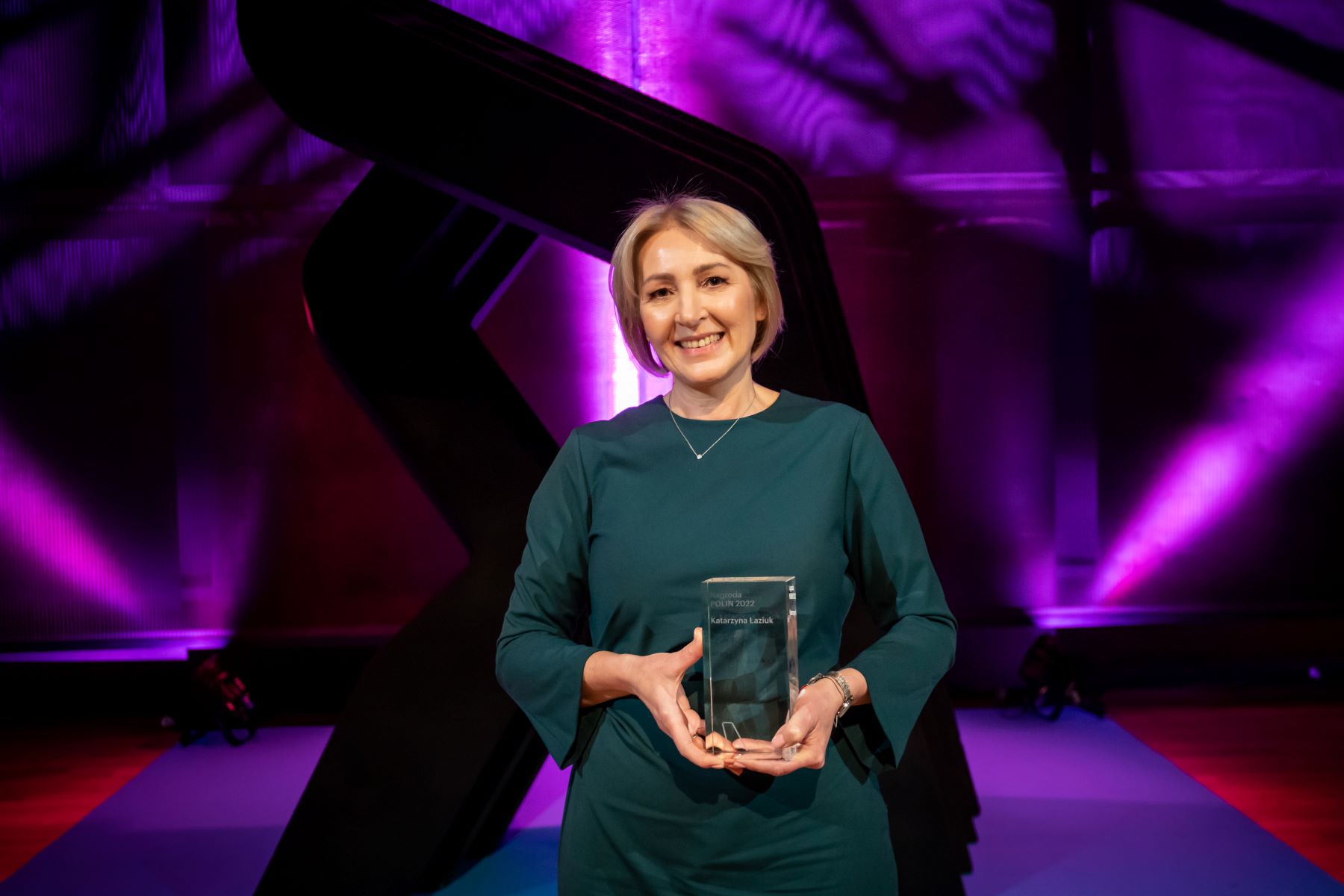 image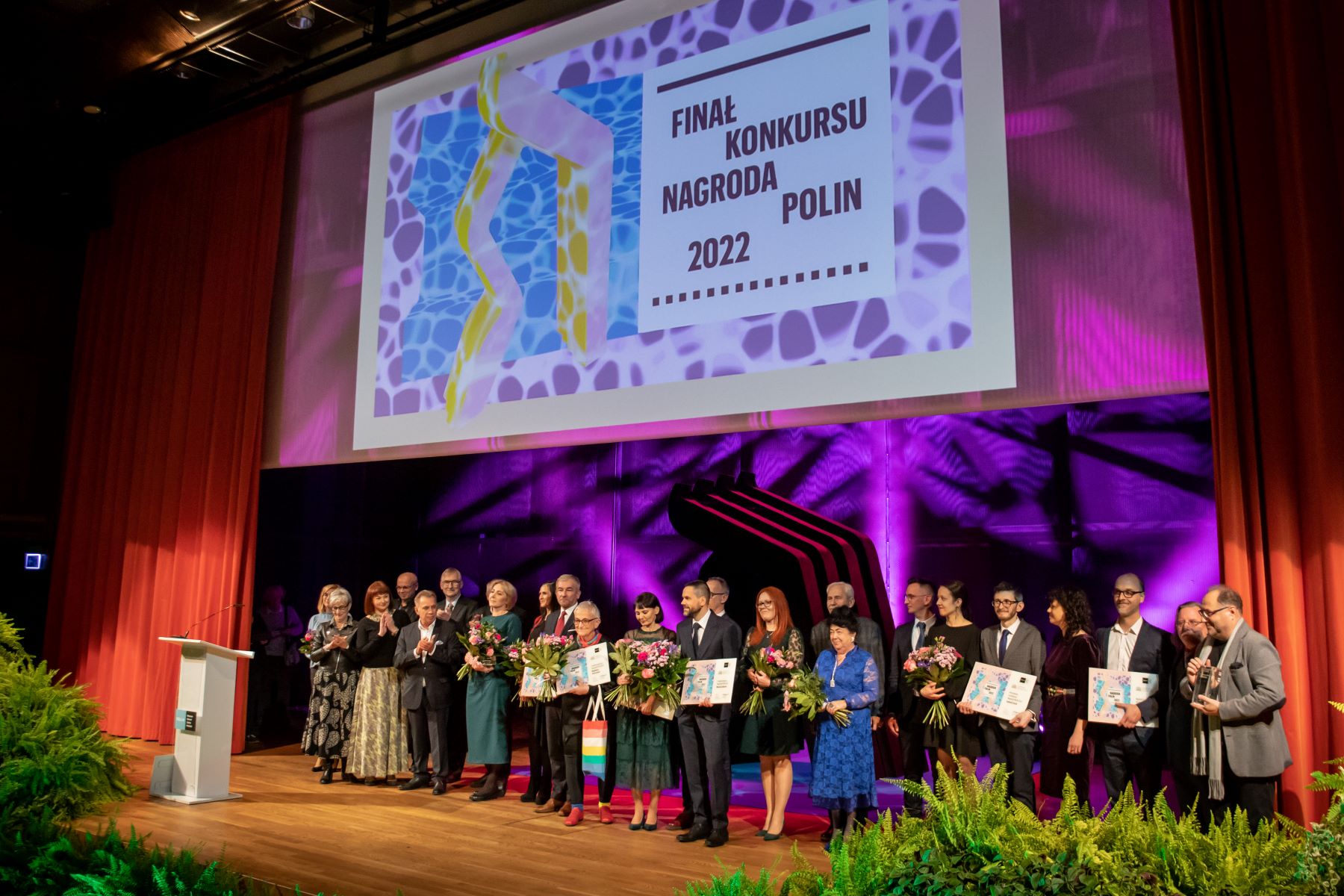 image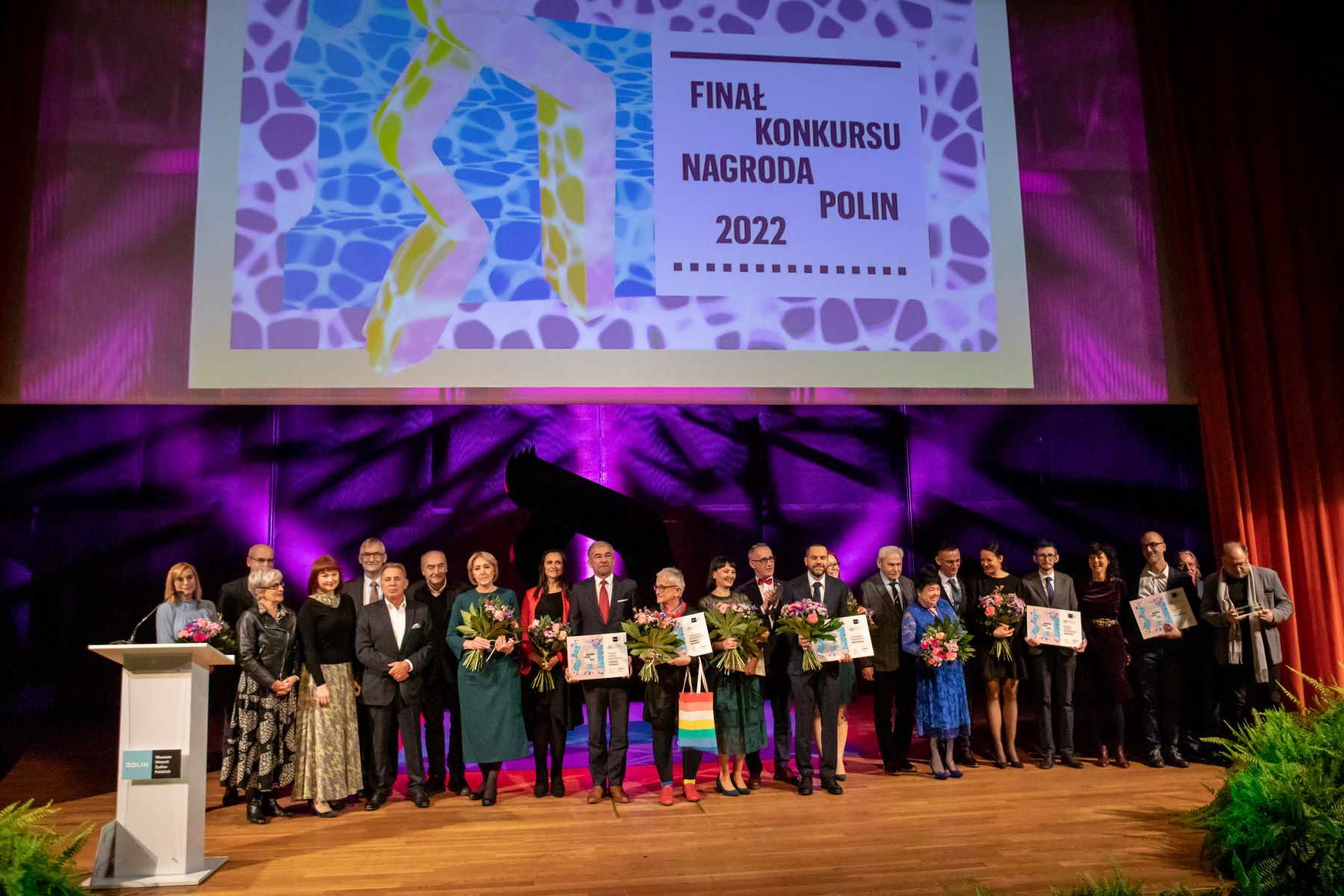 image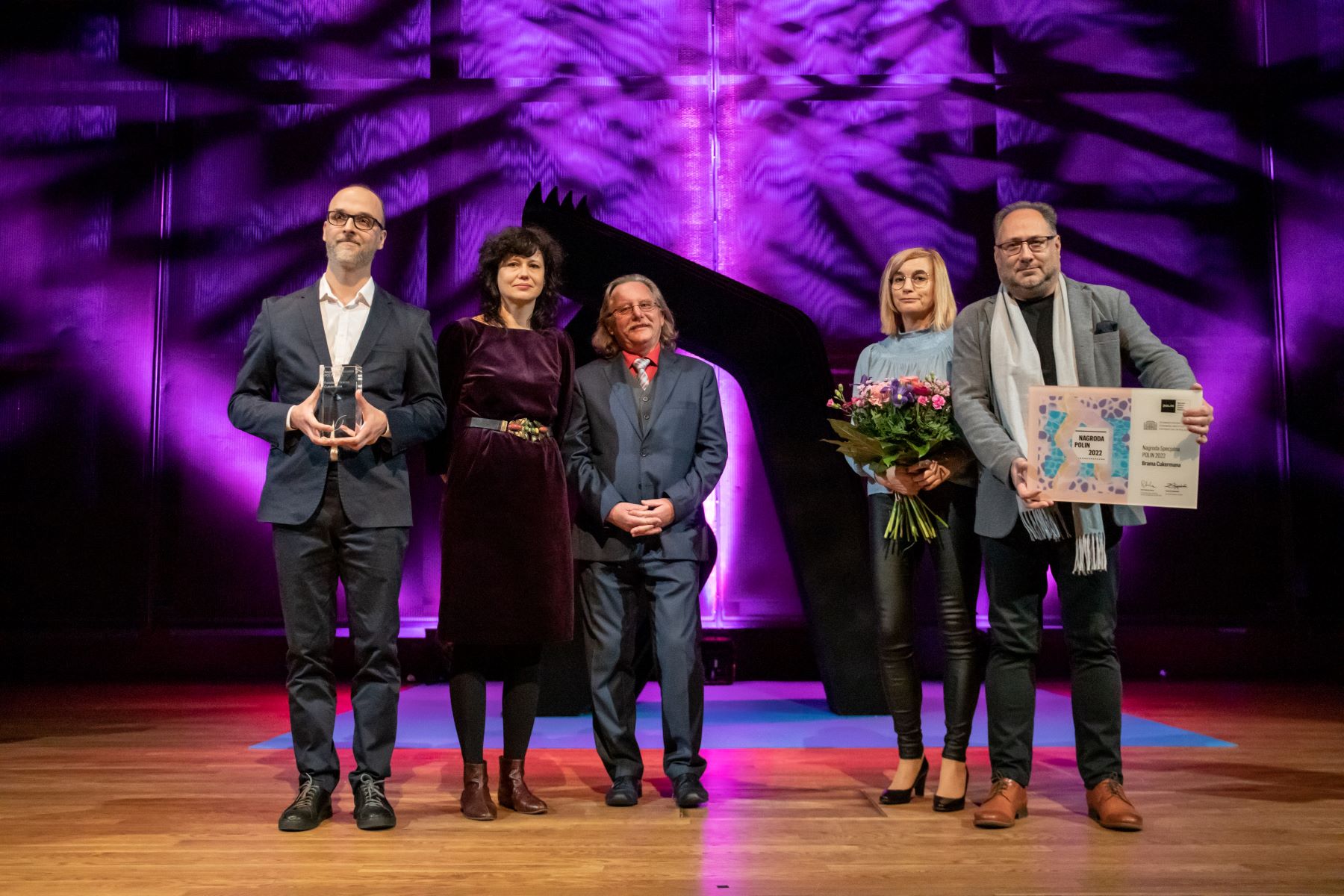 image
image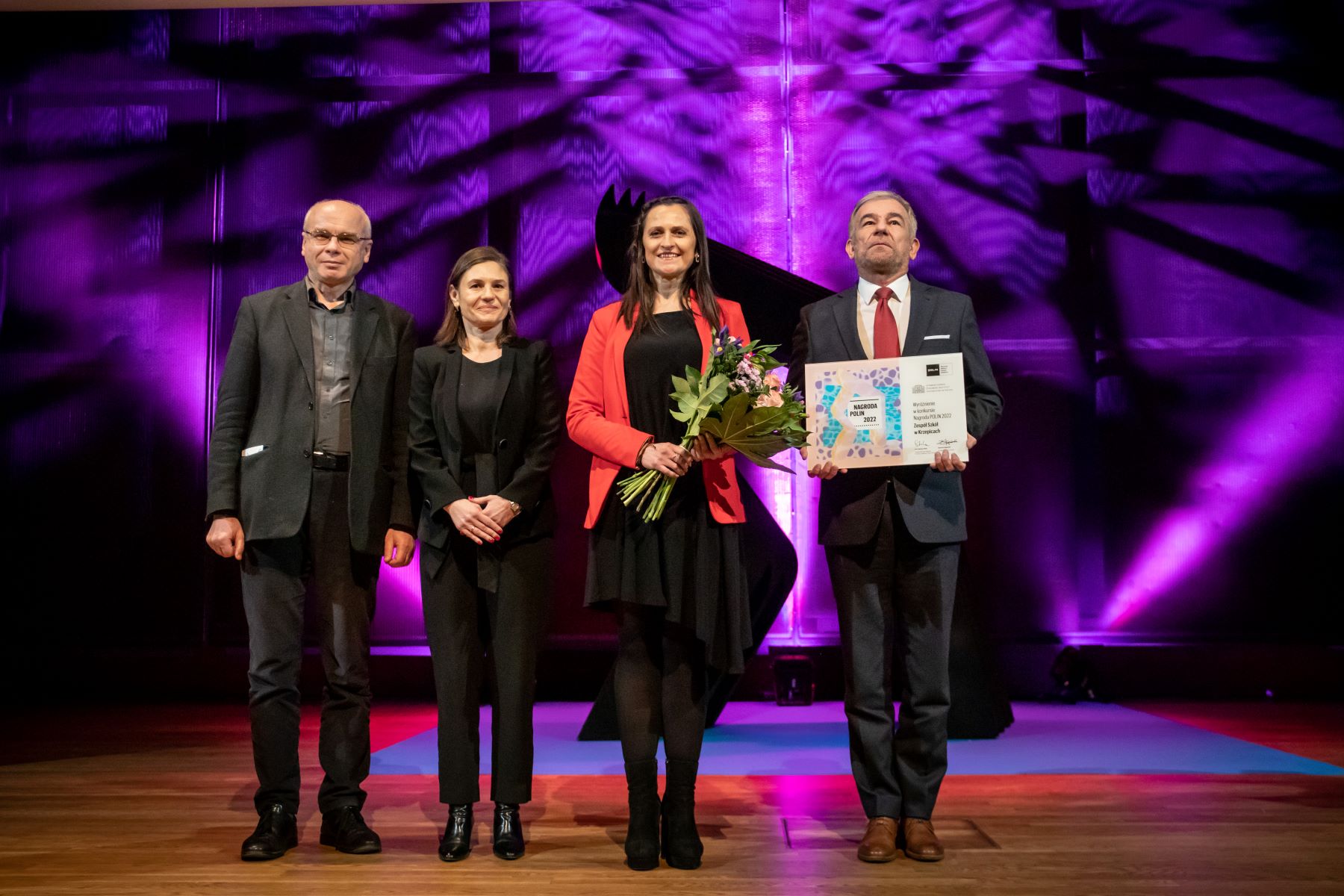 On 30 November, the POLIN Award granted by POLIN Museum of the History of Polish Jews to individuals, organizations or institutions actively engaged in the preservation of the memory of the history of Polish Jews will be presented for the eighth time. From 117 applications from all across Poland, the competition's jury has selected six finalists. The name of 2022 POLIN Award laureate will be announced during a formal gala held at the Museum and broadcast via the institution's social media. The overall sum of financial awards to be distributed among the finalists exceeds 70,000 PLN.
This year, the competition jury shortlisted six applicants. Finalists for 2022 POLIN Award are:
"Each year, the competition jury faces a particularly difficult task of selecting the finalists. This year, we received 117 applications, all of whom deserved recognition. In many towns—bigger and smaller—ceremonies were organised to commemorate 80th anniversaries of the liquidation of the ghettos, accompanied by a great many new initiatives and projects. Among our finalists there are people who act out of the call of their hearts or a sense of mission, sacrificing a lot of their energy and time. In addition to individuals, the jury also shortlisted two organisations for the final of the competition. This goes to show that working together to preserve the heritage of Polish Jews and standing together against indifference and oblivion yields results," says Radosław Wójcik, Head of 2022 POLIN Award competition.
During the 2022 POLIN Award gala which takes place in the POLIN Museum auditorium, and will be broadcast via the Museum's social media profiles (Facebook and YouTube) on 30 November at 7:00 PM CET. The winner of the competition and the recipients of honorable mentions will be announced.
Since 2015, POLIN Museum of the History of Polish Jews has granted the Award to people, organizations and institutions within Poland that are actively engaged in the preservation of the memory of the history of Jews in Poland.
The competition consists of two stages:
The first stage: Collecting and verifying the submitted candidates.
The second stage: Selecting the laureate. The laureate will be chosen by the POLIN Award jury. 
The cash prizes were funded by Tomek Ulatowski, POLIN Museum Distinguished Benefactor, Wiktor Askanas and Ewa Masny-Askanas, Odette and Nimrod S. Ariav Foundation and an anonymous donor.
The patron of 2022 POLIN Award competition is the Jankilevitsch Foundation, the co-organiser is the Association of the Jewish Historical Institute in Poland.
The competition is organised within the framework of the "Jewish Cultural Heritage" project and is financed by Iceland, Liechtenstein and Norway through the EEA Fund and the state budget.