image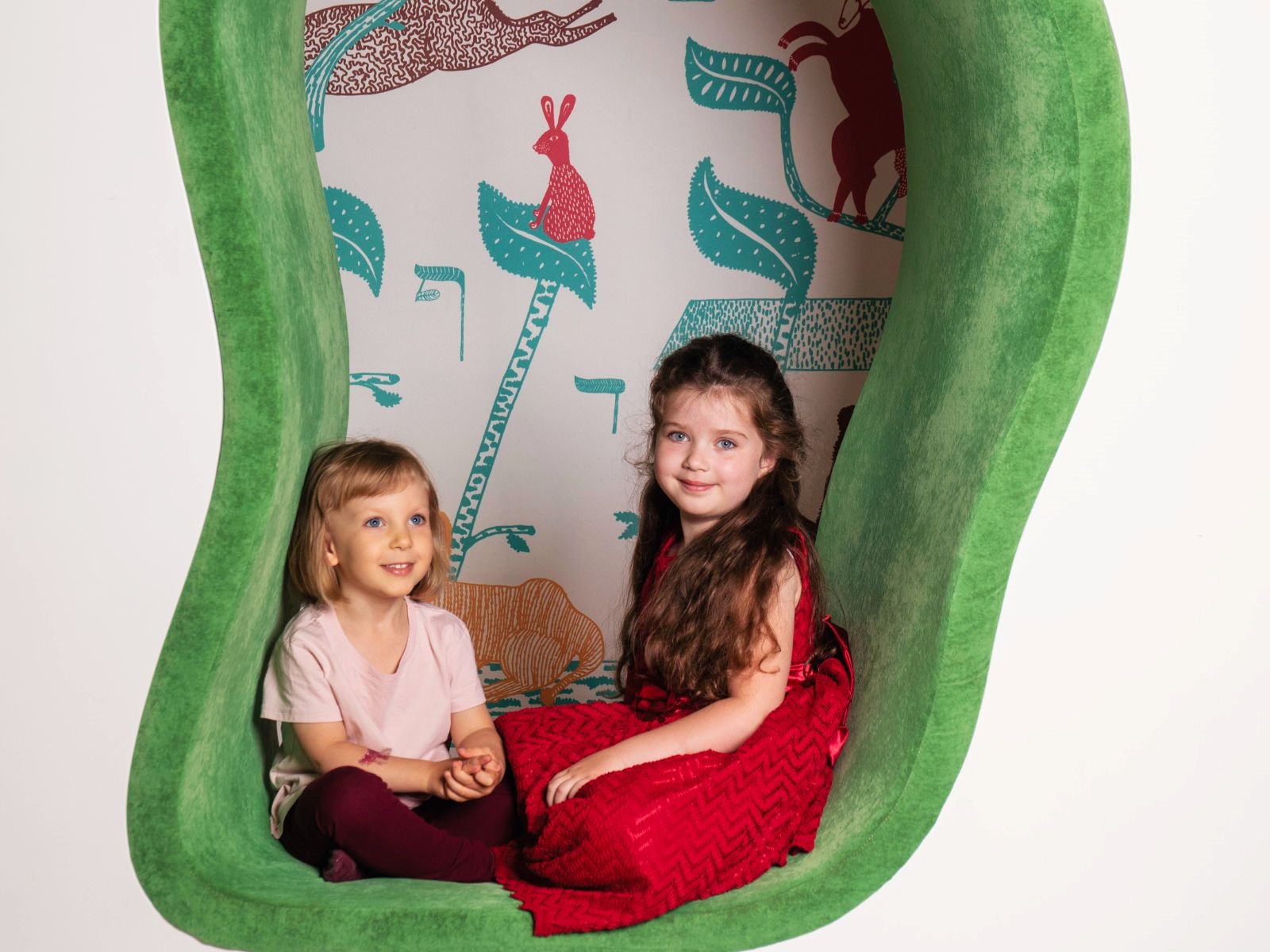 image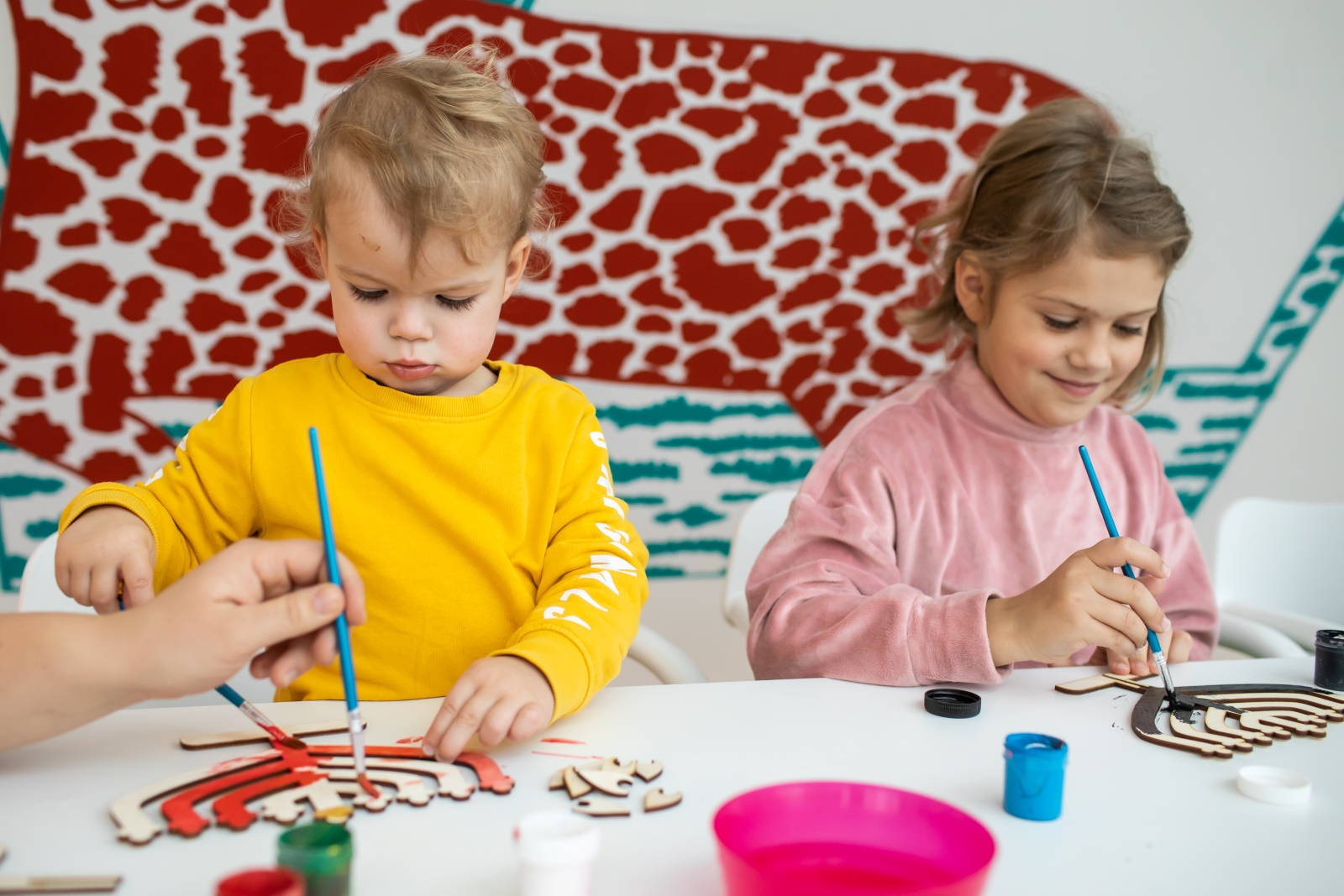 image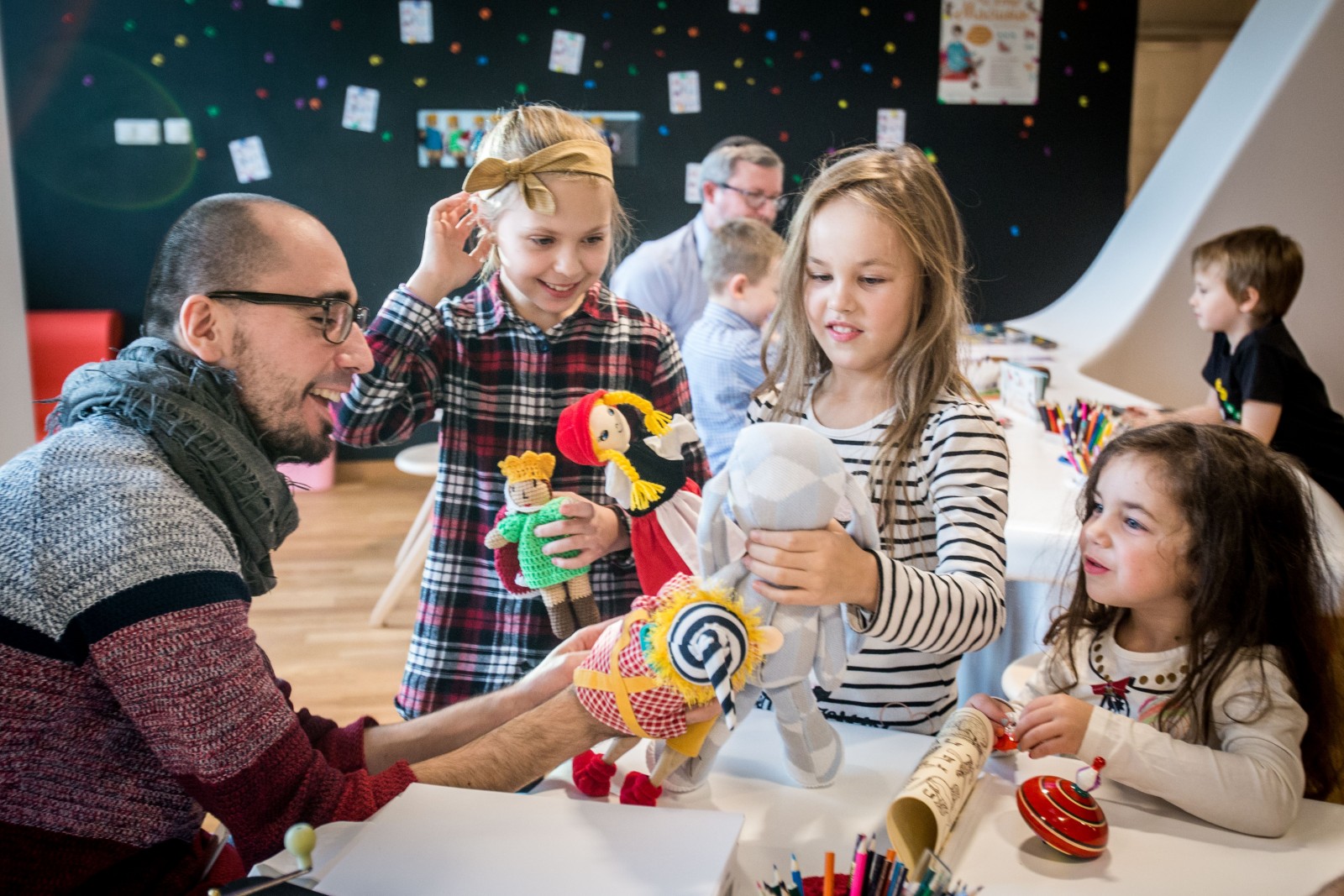 image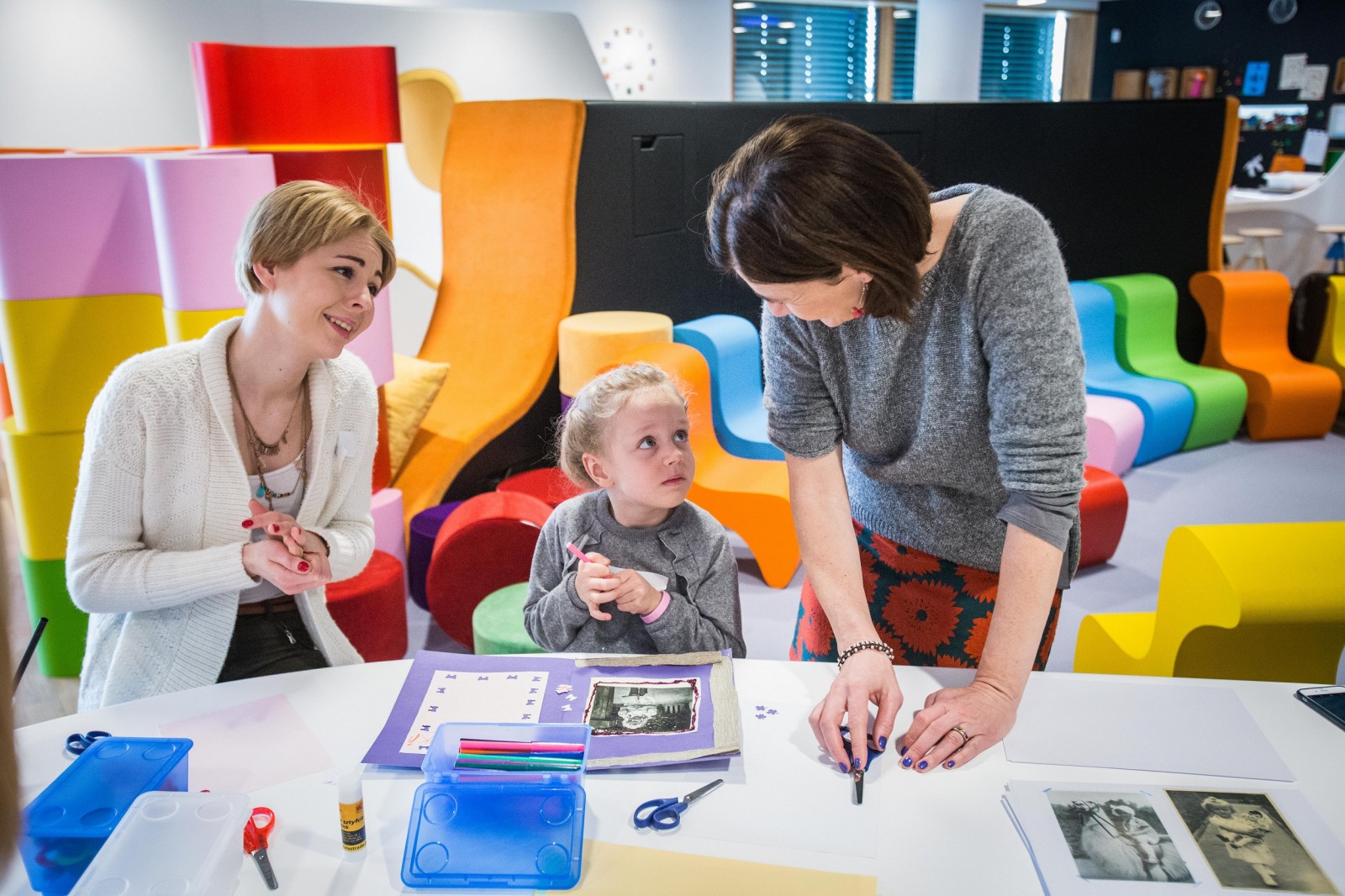 image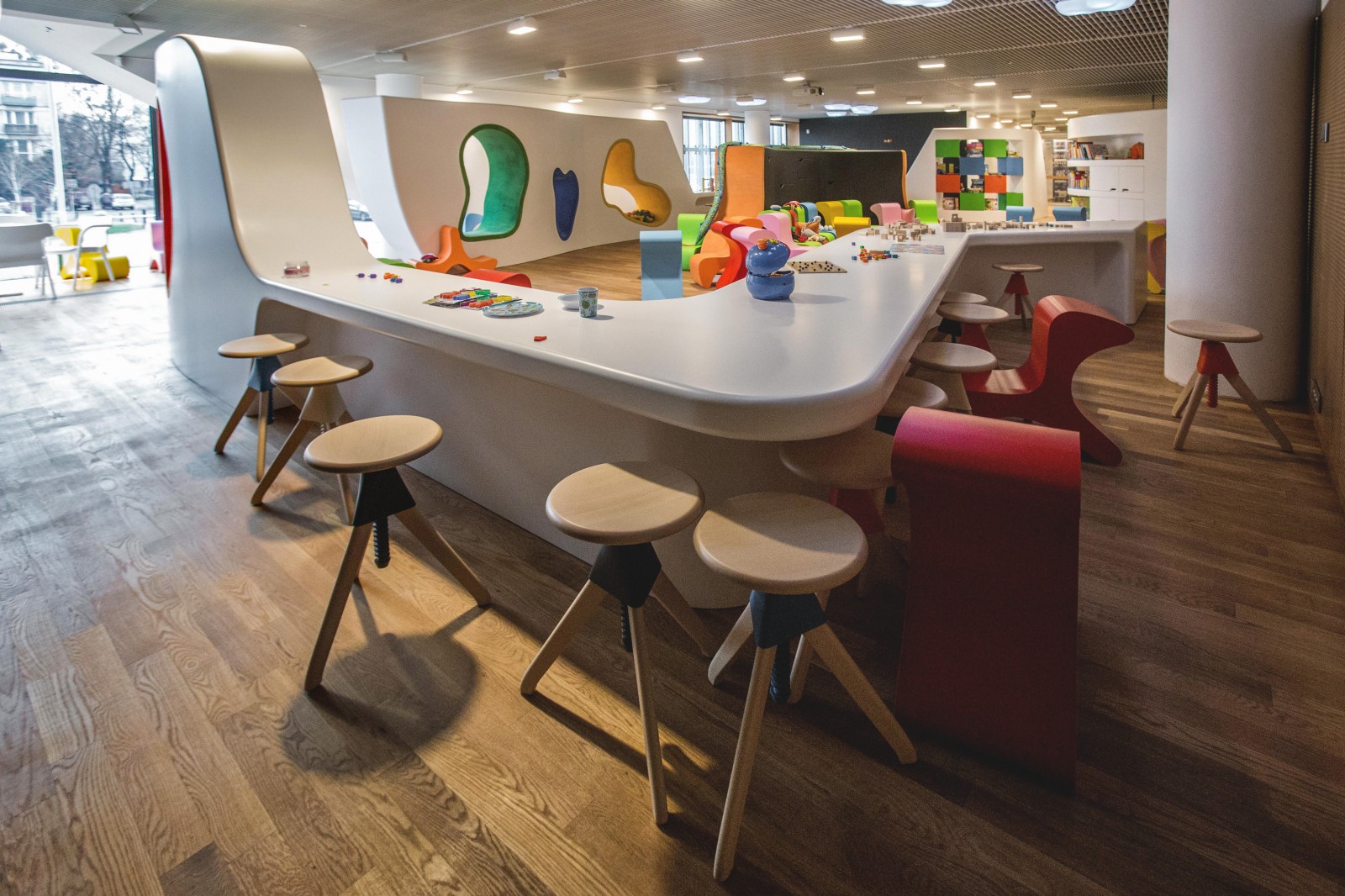 image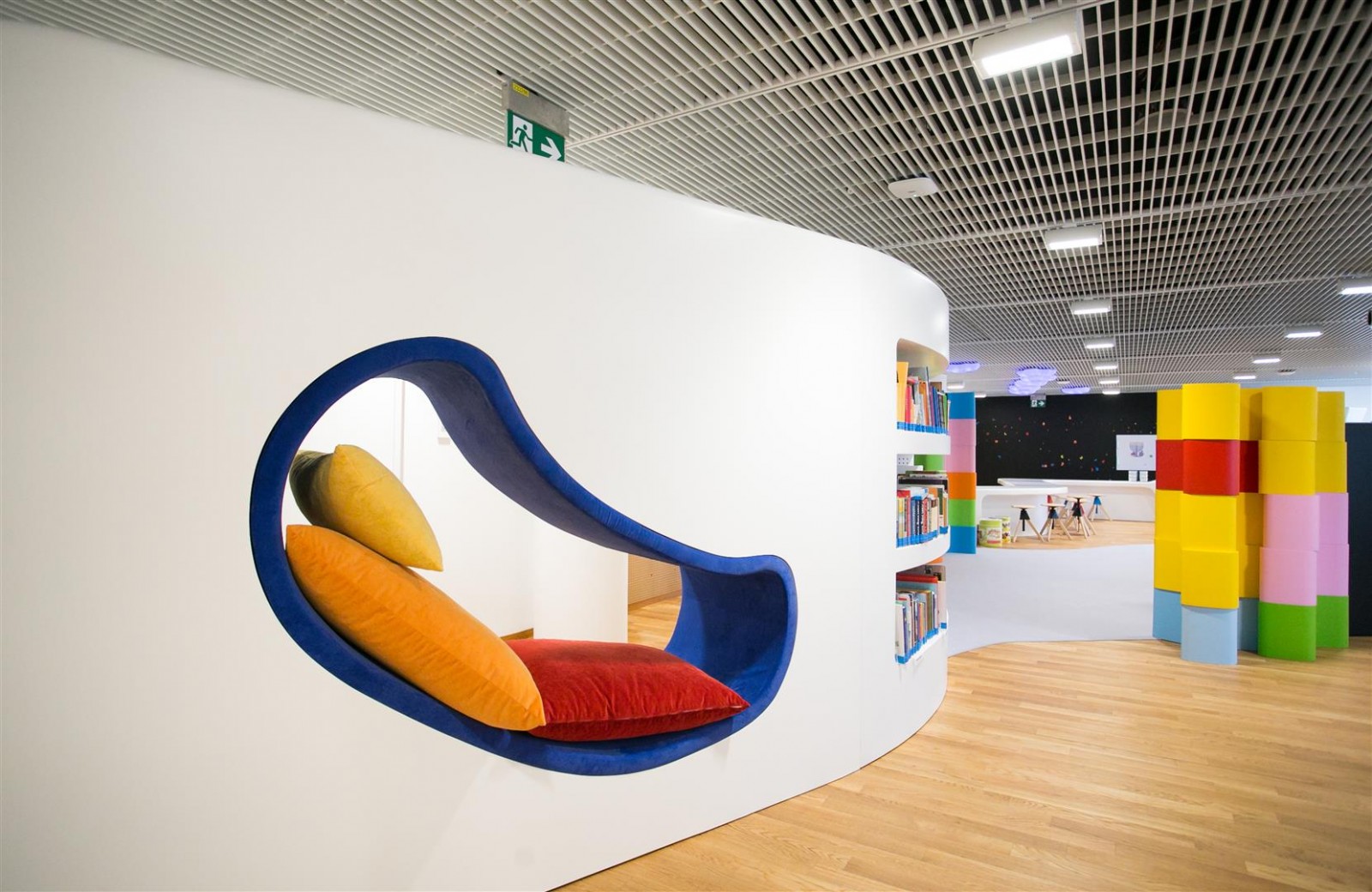 image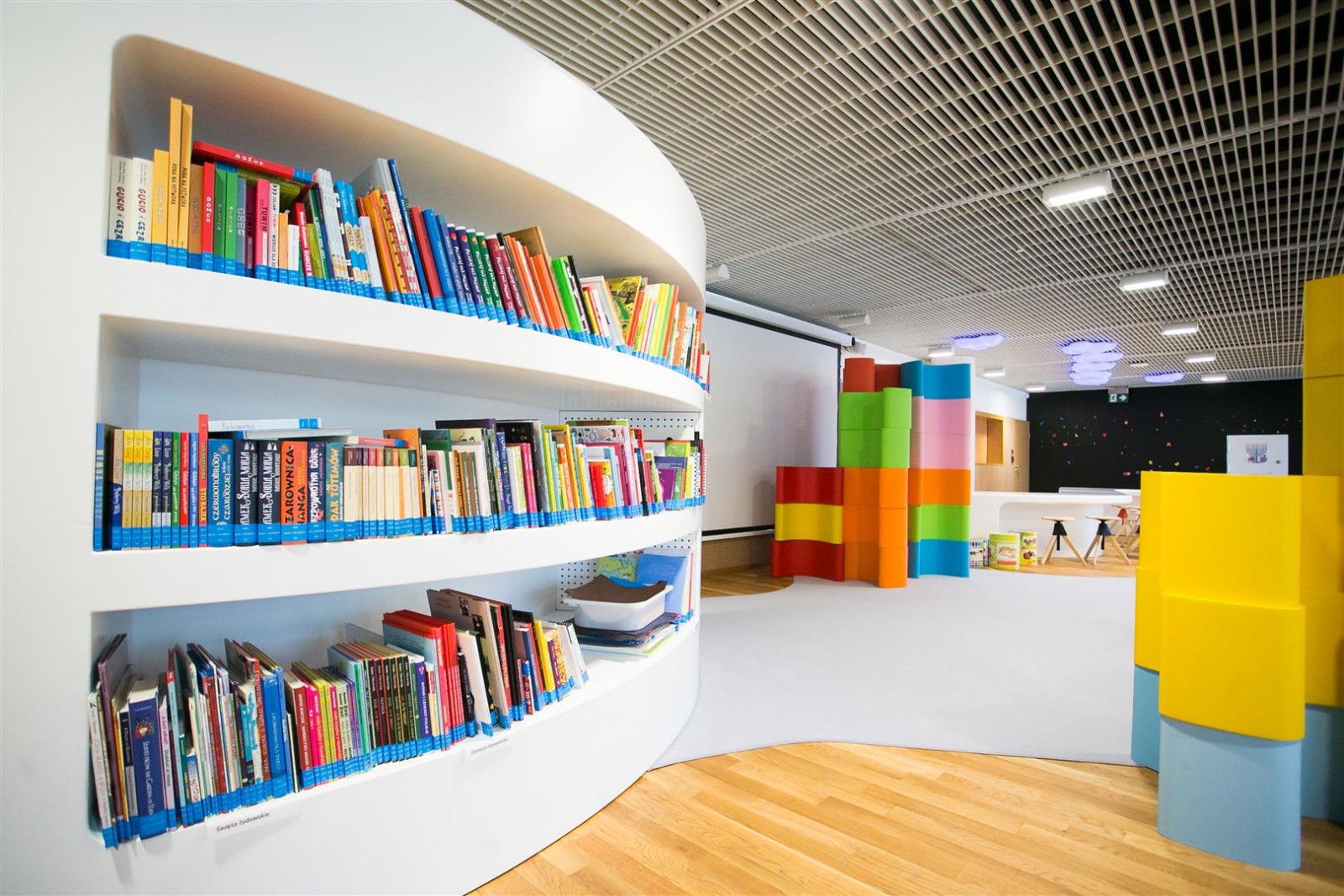 image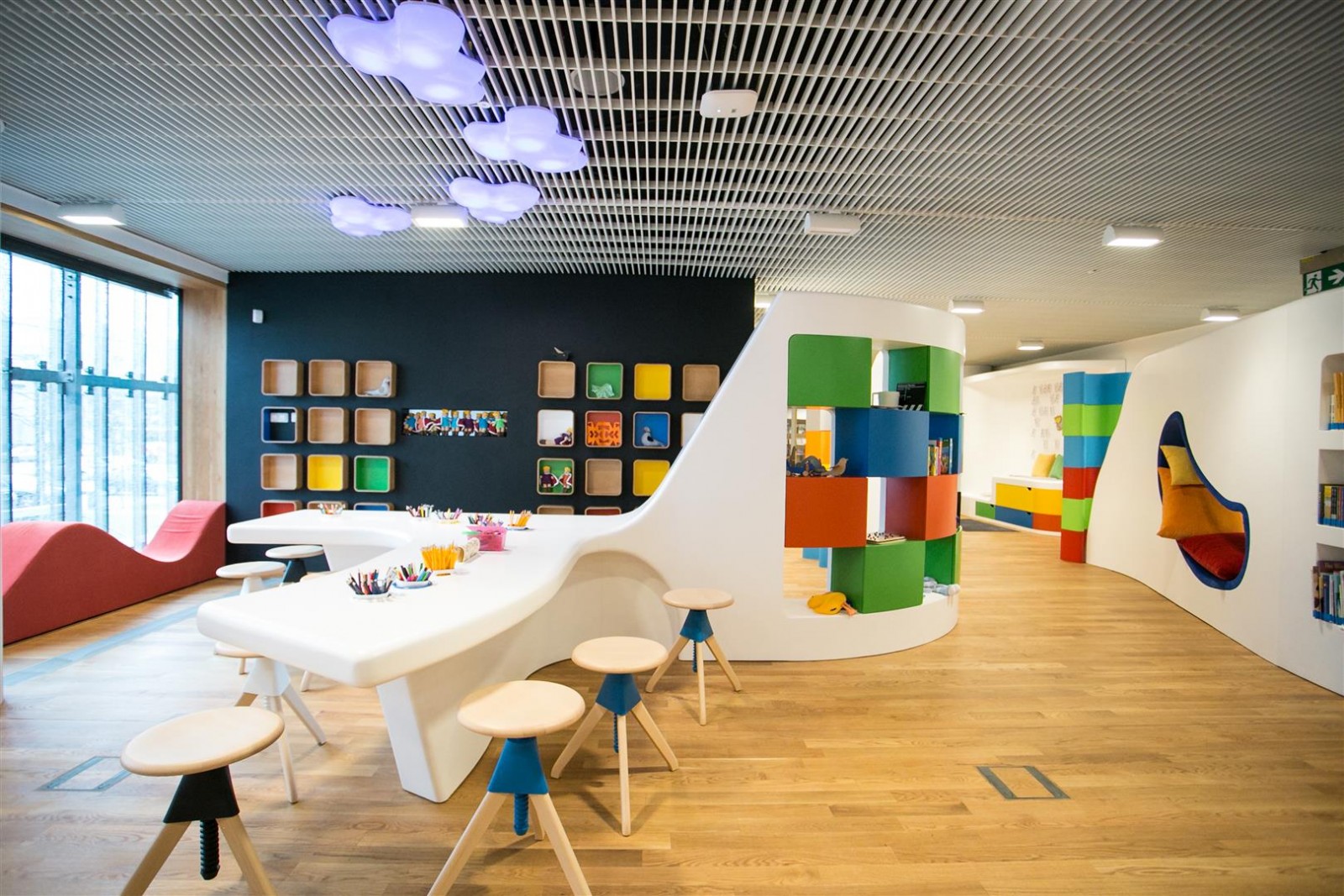 image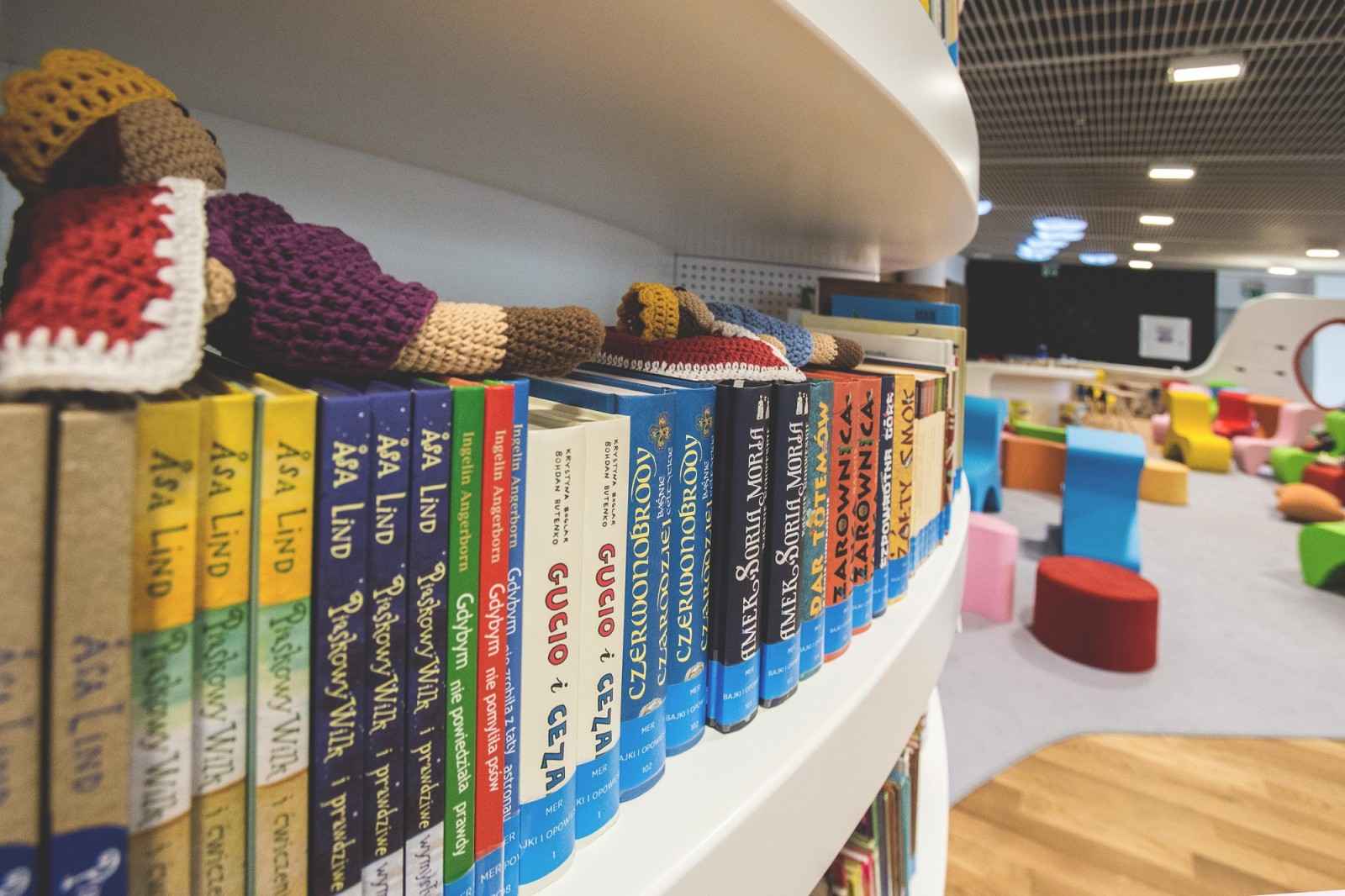 image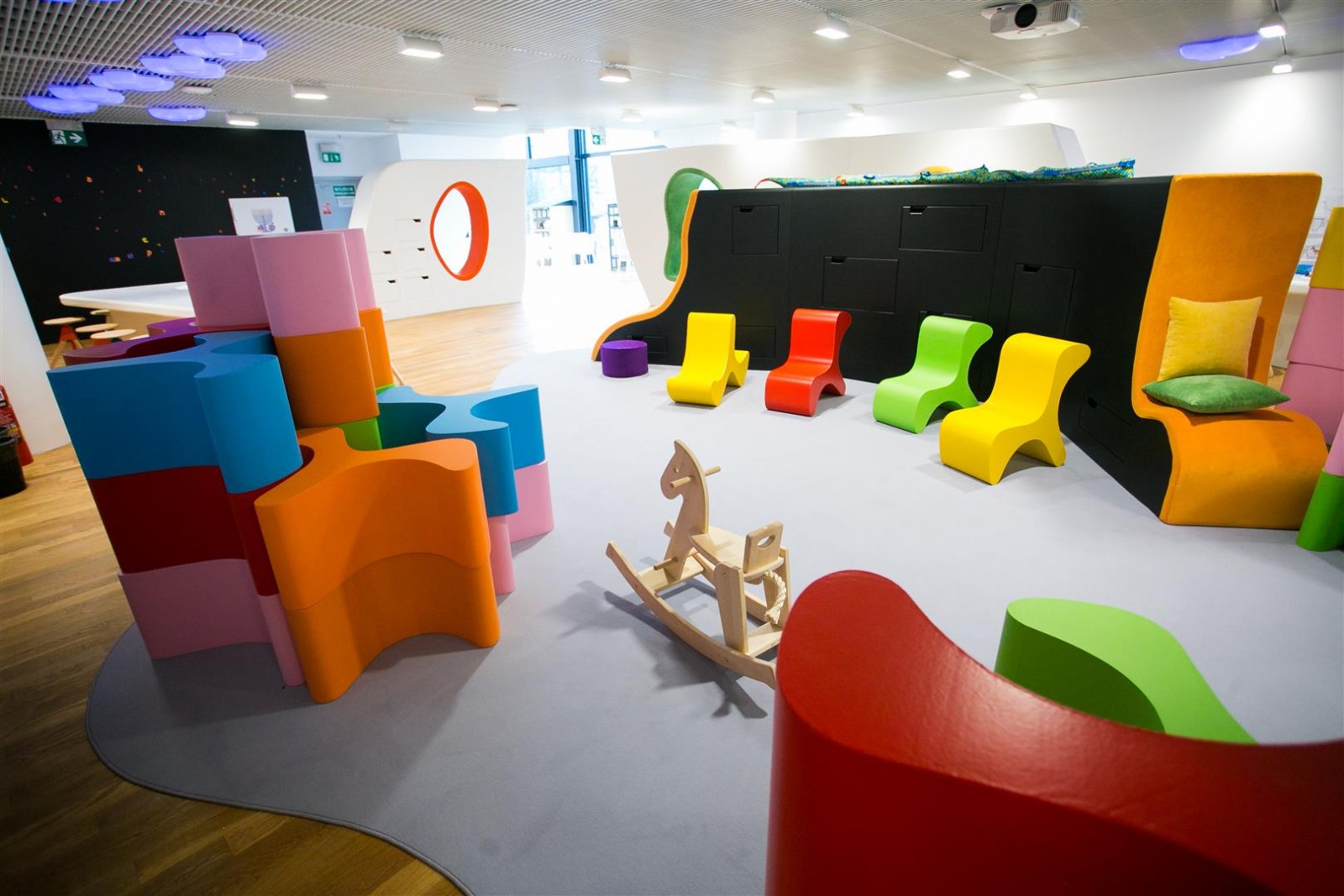 image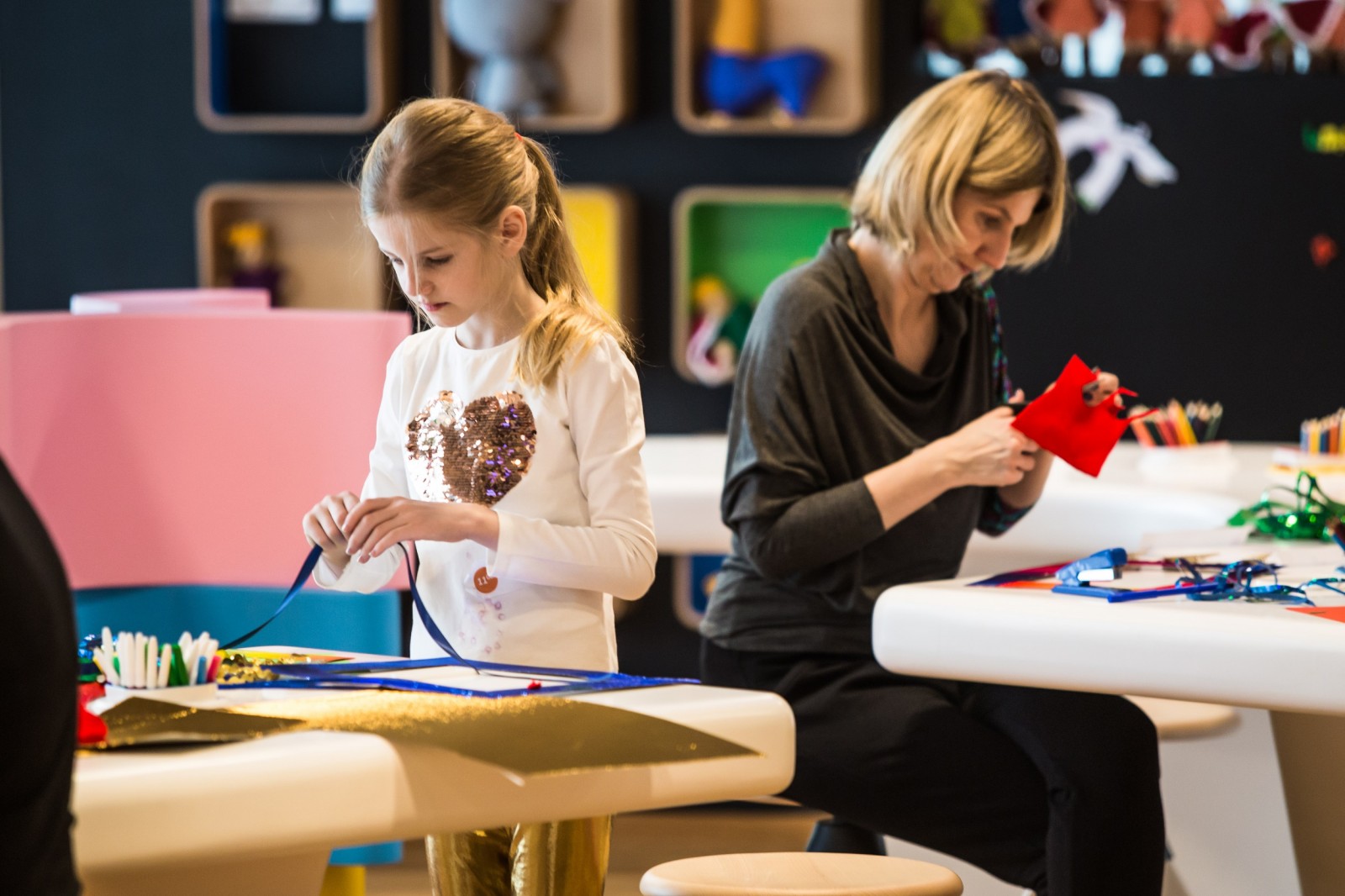 image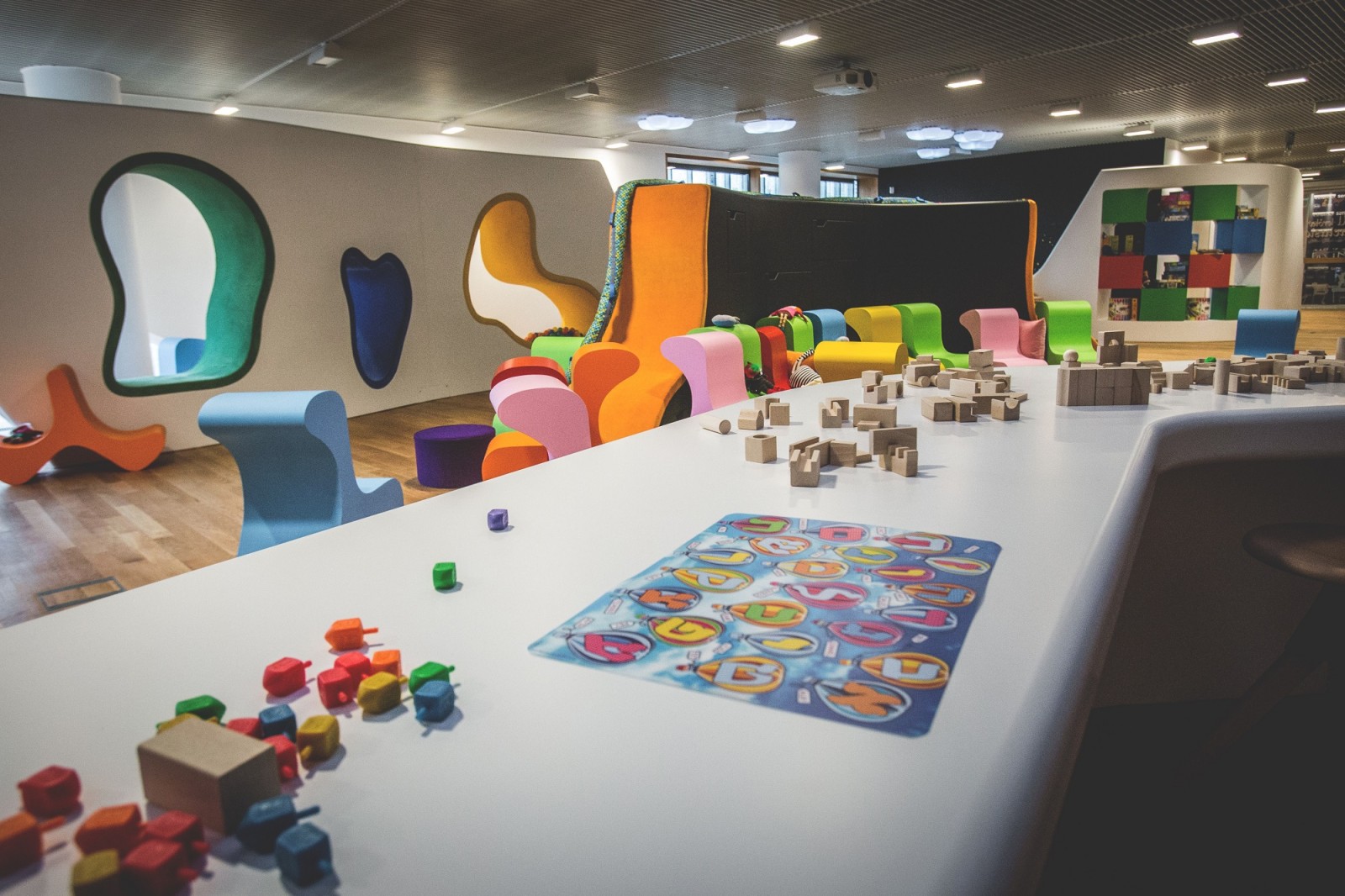 image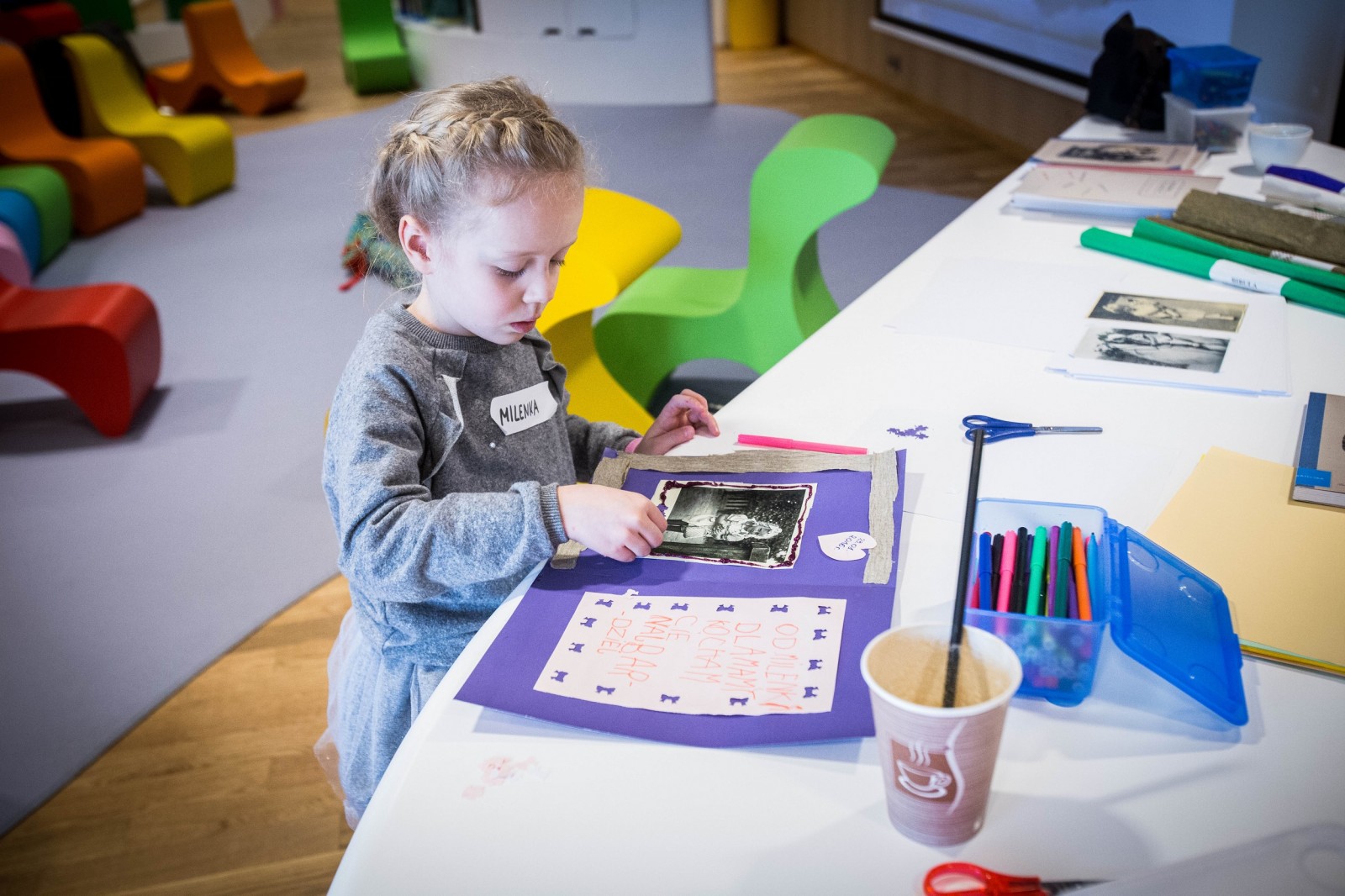 image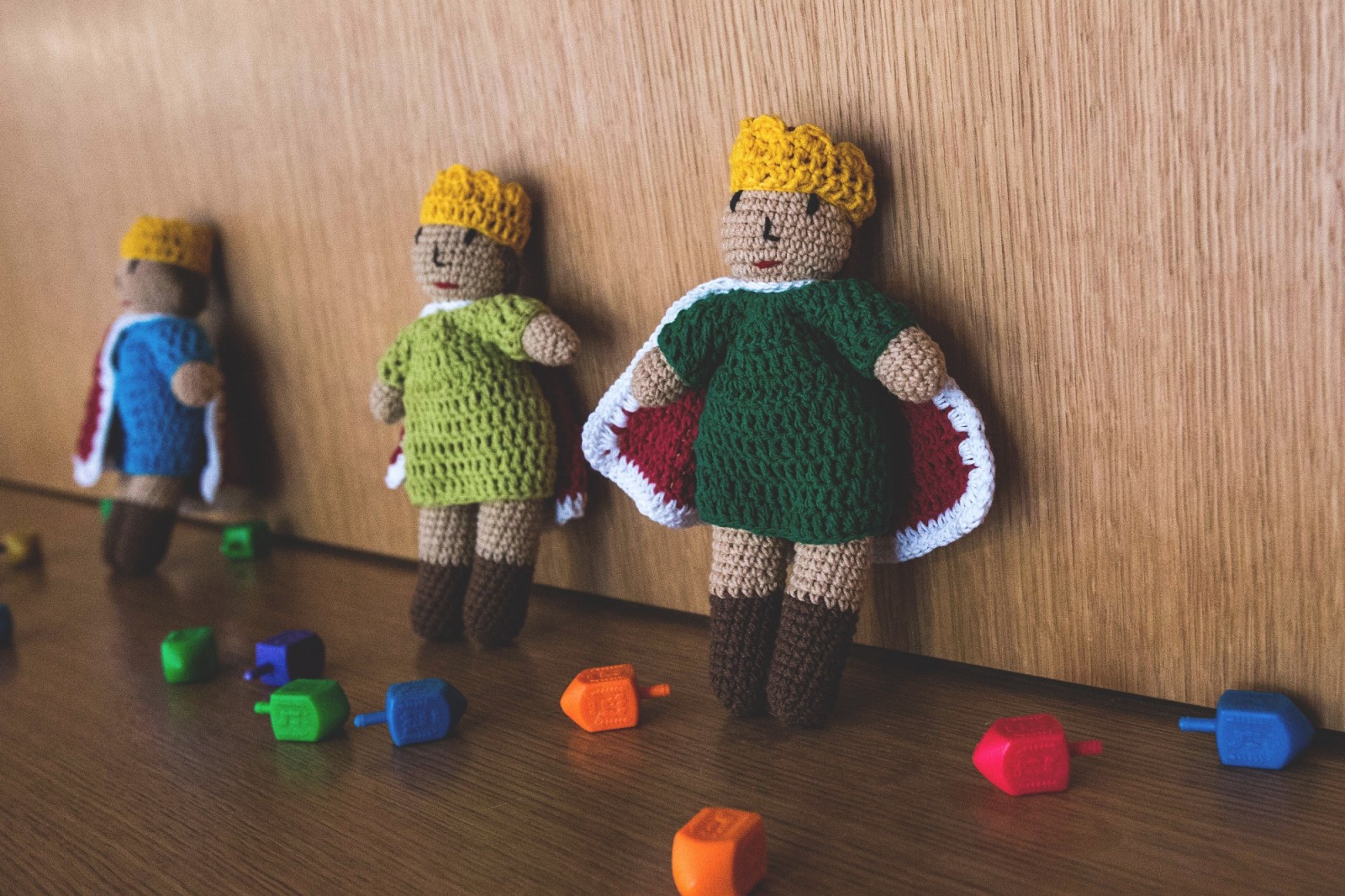 image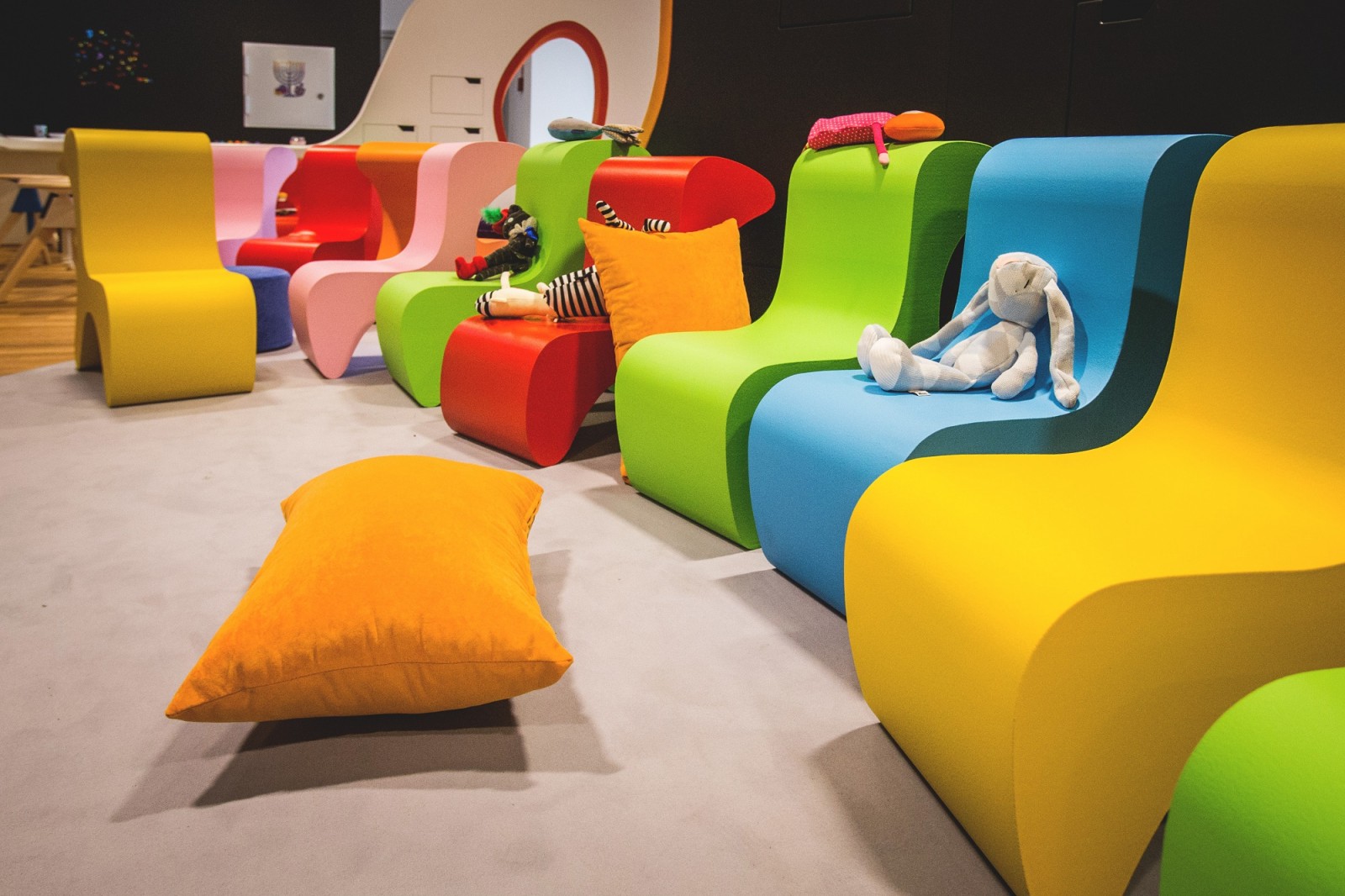 image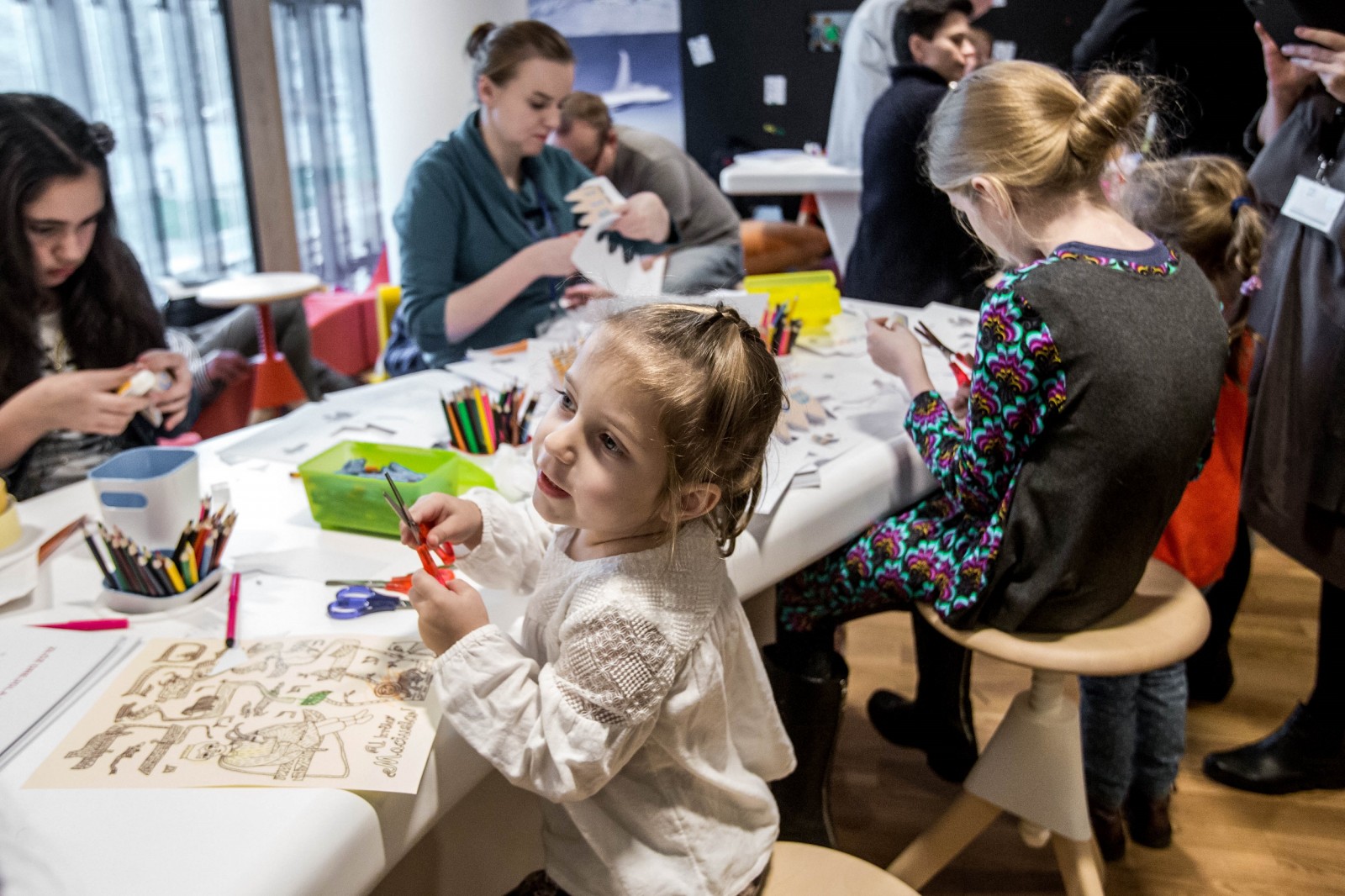 image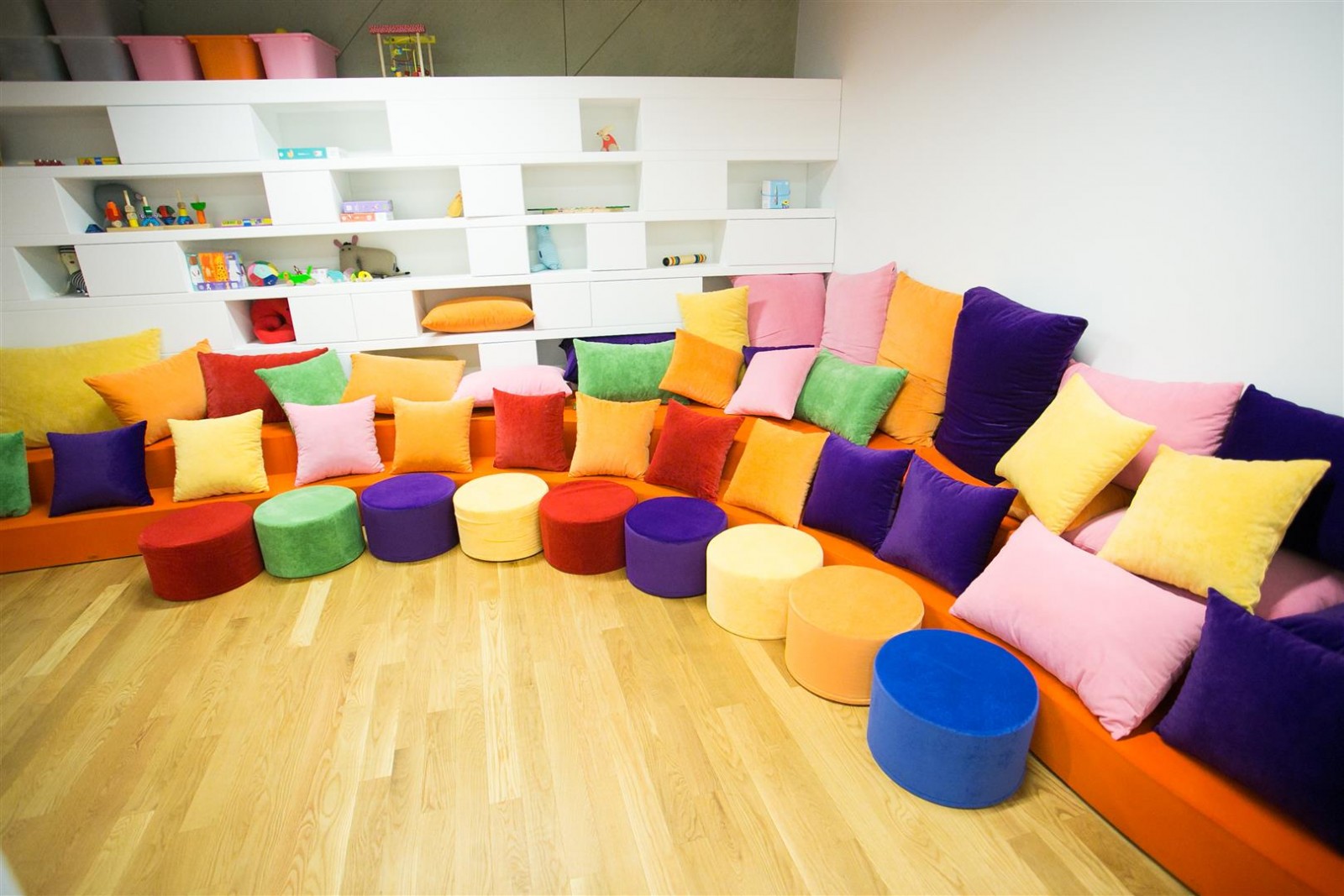 image
image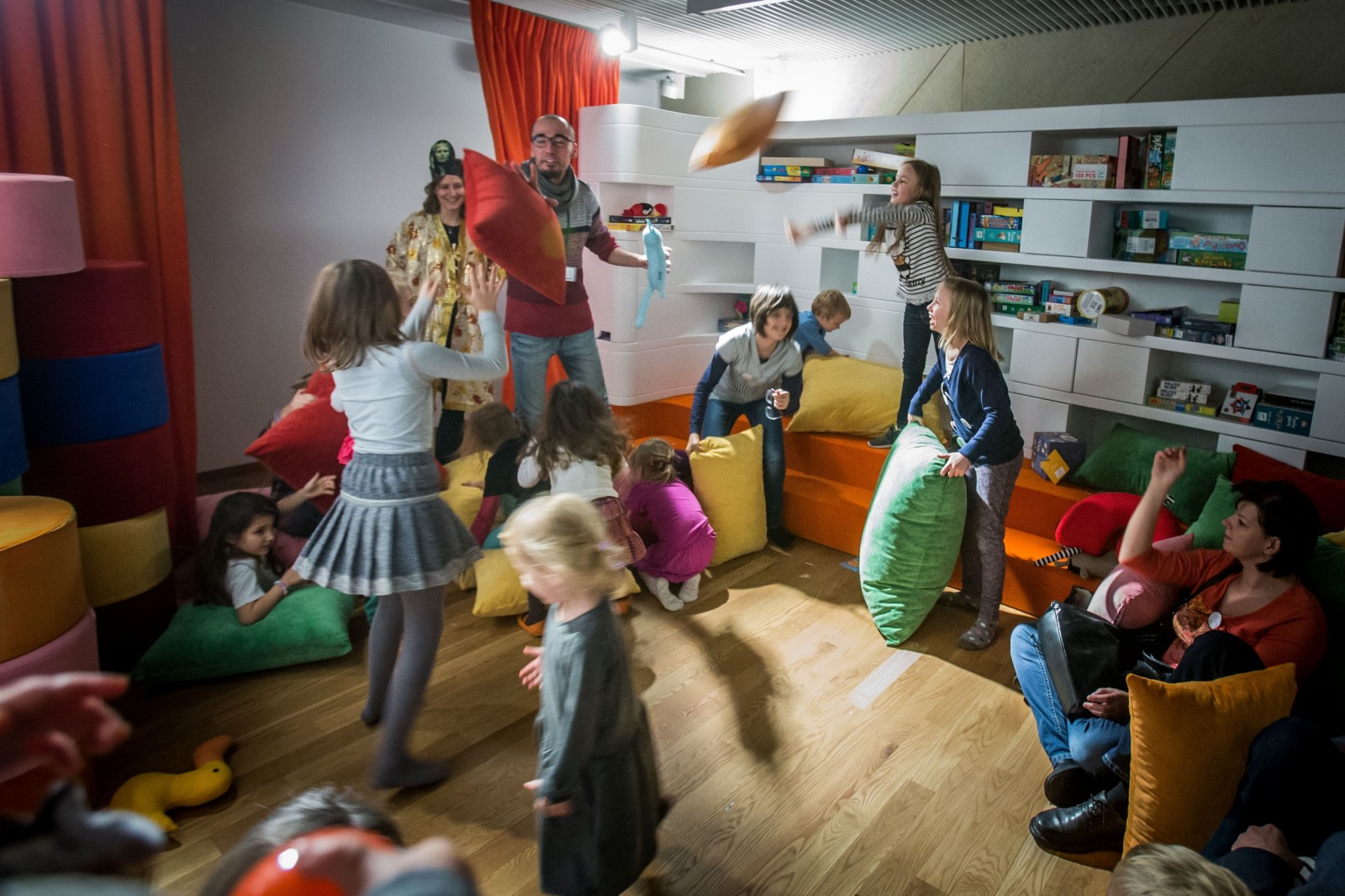 image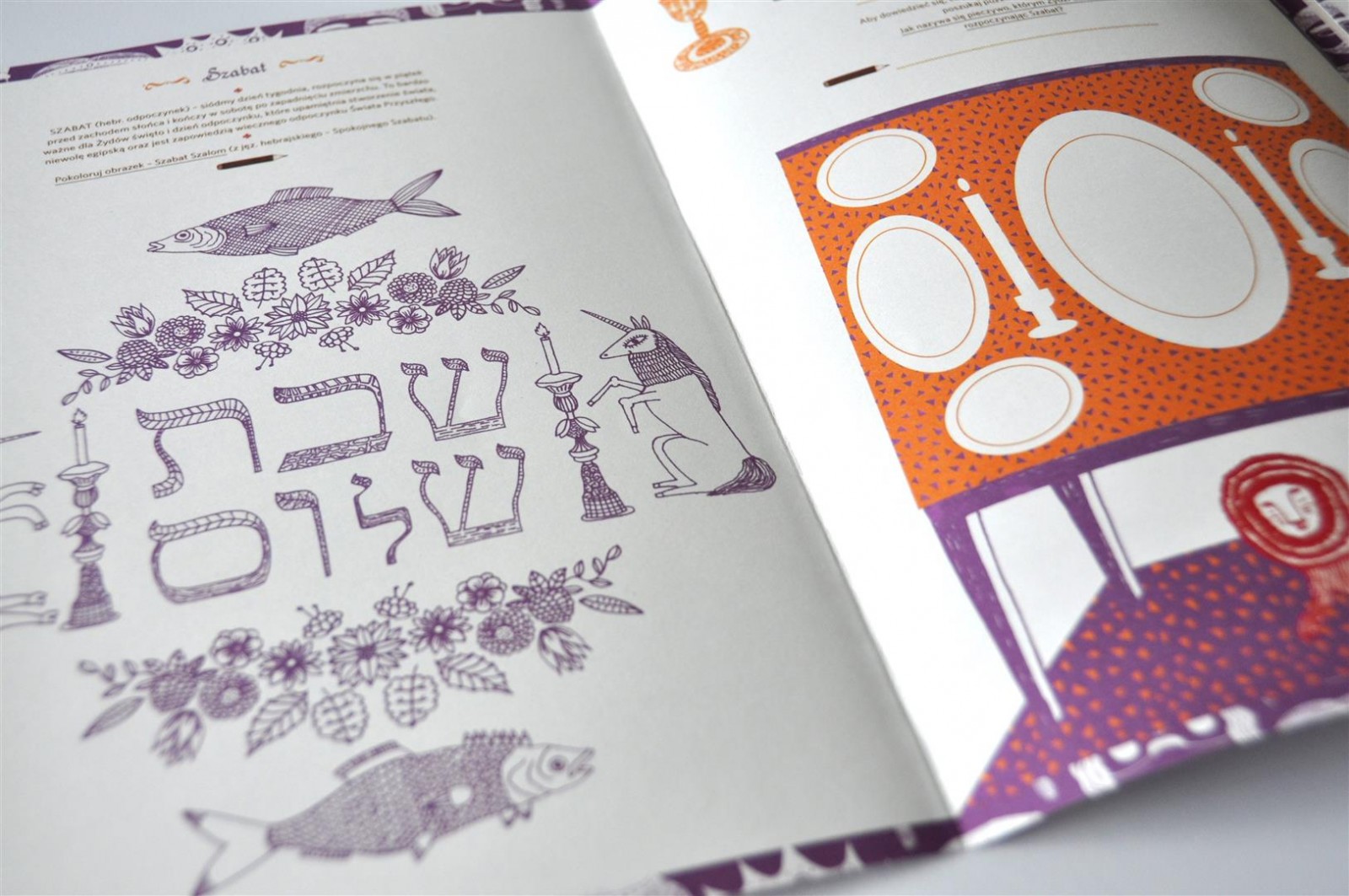 image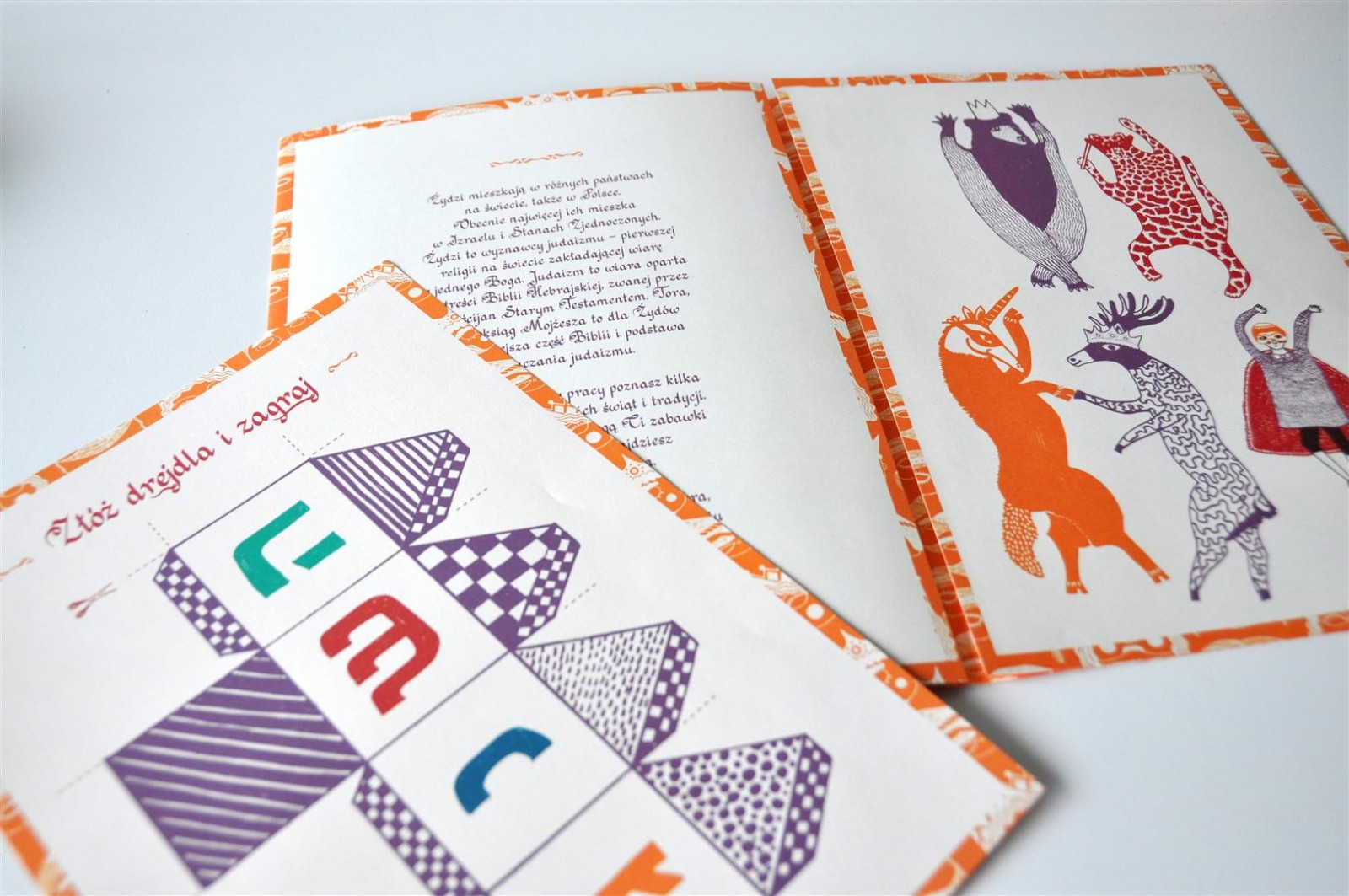 image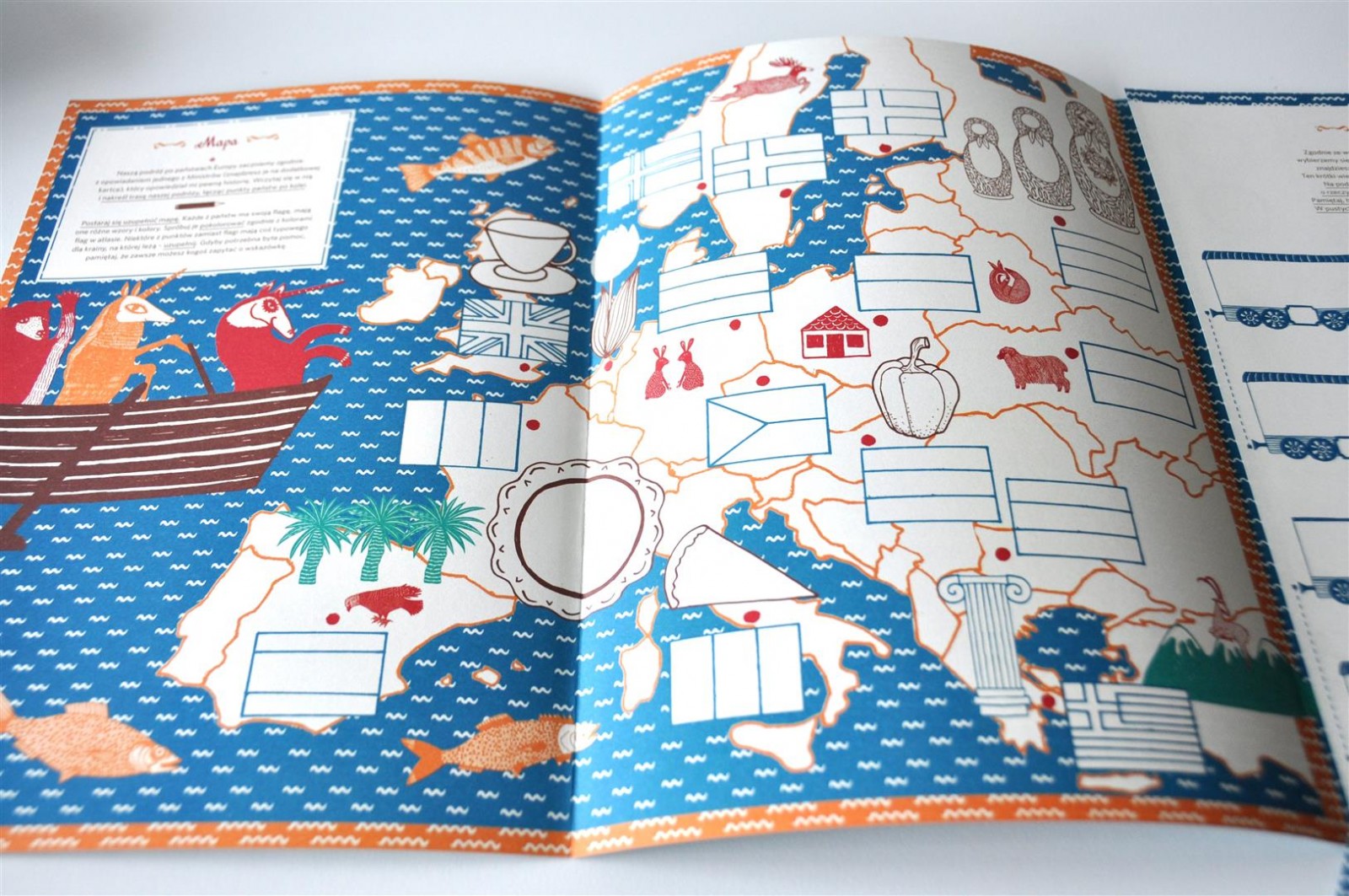 Kindergartens
We invite preschool-aged children (4-6) and their guardians to take part in our workshops at the POLIN Museum King Matt's Family Education Centre.
Come and explore our vibrant, well-equipped and state-of-the-art educational space. Our experienced educators are all truly enthusiastic about working with children and providing a meaningful learning experience through creative activities. During our workshops, we will introduce children to the wonderful world of Jewish culture, tradition and history.
We raise important topics while teaching children about empathy, responsibility, tolerance, and cooperation. The classes are consistent with the core curriculum for kindergarteners; we apply active learning methods by combining education with fun and creativity. Our workshops are conducted within the interactive core exhibition and at the King Matt's Family Education Center – a fabulously colourful space made to inspire and develop children's curiosity and creativity.
Workshops for kindergartens are available for children with disabilities.
Check the full list of workshops for kindergartens >>
List of workshops for kindergartens available at the Family Education Area
Young Explorers
What do we know about how the world looked in the past? Can objects tell stories? Together we will visit the exhibition and look for items belonging to explorers, merchants and kings. Children will examine the findings using magnifiers, tape measures and scales. Children will make their own measuring instruments to be taken home after the workshop.
Gallery to be visited: First Encounters.
Sounds of Jewish Wedding
Let's dance! Which sounds and tunes were listened to at old Jewish weddings? Who were the musicians and what instruments did they play? During the workshop children will have an opportunity to do some rhythmical exercises with music. At the exhibition children will learn a story about Jankiel, a Jewish musician. The children will also be shown old wedding gowns and a beautiful huppah, a wedding canopy. Back in the Family Education Area, each child will build his/her own instrument.
Gallery to be visited: Encounters with Modernity.
In King's Matt's country
Who is in charge of a country? Can a child become a king? How would it affect the world and what changes would it make? The exhibit will show the children portraits of old rulers, teaching them how kings acted in the past. In the Family Education Area children will participate in games and activities teaching them the story of King Matt I from Janusz Korczak's book. After the exhibit, each child will make a small figurine of the king.
Gallery to be visited: Encounters with Modernity.
Long time ago in a small town
What is needed for a town to function properly? How can different people take care of it together? We will visit an old small town, learning how it looked and who lived there. Children will read a poem written by Julian Tuwim and learn names of old occupations. At the end of the workshop, children will build a model of an old town using special sets of building blocks.
Gallery to be visited: The Jewish Town.
World from old photographs
Old films can teach us important information about the past. During the workshop we will watch a fragment of an old documentary, which will take us back in time 100 years to visit an old street, a cafe and a cinema. The children we will be guided by Felek, a boy whose story we will learn throughout the workshop. The children will then make their own film tapes about places and objects that they saw during the workshop.
Gallery to be visited: On the Jewish Street.
Ene, due, rabe… Old backyard games
Which games did children play 100 years ago? Are those games still interesting for us today? We should try and see! Let's play hopscotch, dreidel and enchoque! During the workshop children will learn about how backyards and classrooms looked 100 years ago. They will also make toys to be taken home after the workshop.
Gallery to be visited: On the Jewish Street.
What does the Sabbath smell like?
Sabbath is one of the most important Jewish holidays. During the workshop we will learn how to sing a Sabbath song. The children will also learn about Sabbath dinner traditions. During the workshop, the children will assemble a jigsaw puzzle to help them remember what they have learned about the Sabbath. They will also make a decorative spice box for aromatic herbs, besamim.
Gallery to be visited: The Jewish Town.
Workshops are conducted at the core exhibition and in the Family Education Area.
Detailed booking information
Price: 350 PLN per group with guardians
You can pay online via PayU or at the cash box in the Museum. You must book at least 10 days prior to your scheduled visit.
You can cancel your workshop reservation up until 7 days prior to your scheduled visit and receive a full refund. (refund will be returned the same way as payment was made).
When: Workshops are conducted on Mondays, Wednesdays, Thursdays and Fridays from 10:15 until 11:45 (the Museum is closed on Tuesdays).
Due to security control at the museum, your group is required to arrive 15 minutes before your scheduled workshop time.
Meeting place: Main hall of the museum.
To enter the Family Education Area, you need to take off your outdoor shoes and wear either socks or indoor shoes.
Workshop durations: 90 minutes (60 minutes of workshops, 30 minutes of play time in the Family Education Area: "At King Matt's")
Maximum number of participants per group: 28 children  
We can conduct workshops for two groups at the same time. If this is the case, please choose two different workshop themes.
Booking: [email protected]
Bookings should be made at least 2 weeks ahead of the planned workshops. Is special circumstances arise, the Museum reserves the right to cancel workshops or change the workshop theme.
Information required to book workshops:
A preferred date and time,
Workshop's theme,
Age of children,
Number of children and guardians,
Name and address of the kindergarten,
Contact info of the group's guardian (first and last name, telephone, e-mail address),
Additional information about the group (e.g. disabilities, profile, etc.),
Data for invoice (if required).
Family Education Centre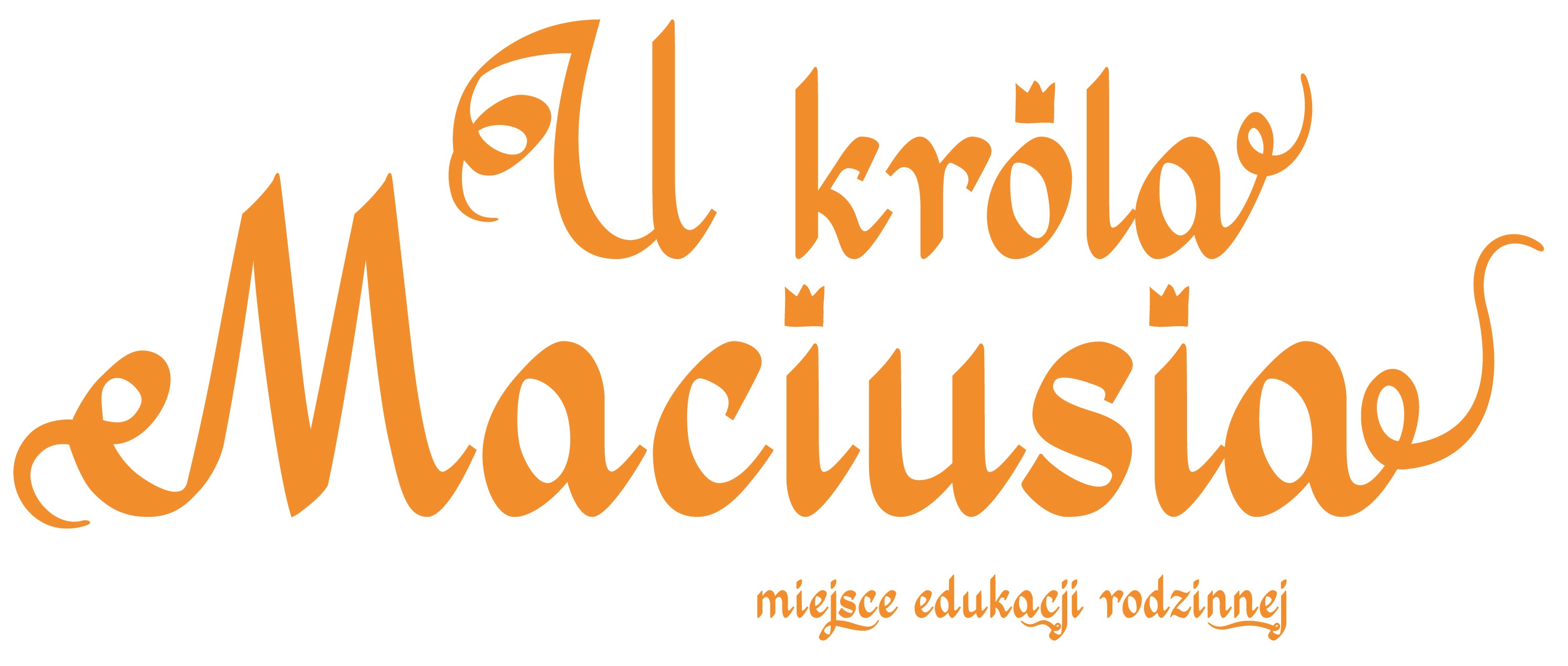 Donors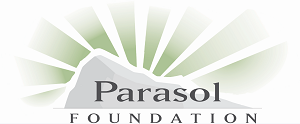 Media Patrons