POLIN Book Talks

Join POLIN Books Talks for lively discussions with the authors of the most important recent books on the history of the Polish Jews. They ask provocative questions and break new ground. Meetings are moderated by Antony Polonsky, Chief Historian of the Global Educational Outreach Program at POLIN Museum.
How did Polish Jewish refugees survive in the Soviet Union during the war? What was the role of women in writing Jewish modernity? How were the destitute, disabled, and mad treated in the shtetl? How did dance shape Jewish modernity? Is the history of Polish Jews the story of a "marriage of convenience"?
Join the third meeting Women Writing Jewish Modernity on June 12, 2022. Allison Schachter will discuss her new book, "Women Writing Jewish Modernity, 1919–1939", in conversation with Anita Norich, Karolina Szymaniak, Anastasiya Lyubas.

The book talks are organized within the Global Education Outreach Program.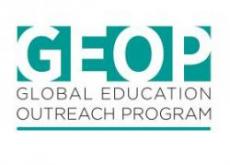 This program was made possible thanks to Taube Philanthropies, the William K. Bowes, Jr. Foundation, and the Association of the Jewish Historical Institute of Poland.