Research
20.02.2022 - online
POLIN Book Talks: How they survived
Eliyana Adler will discuss her new book, "Survival on the Margins: Polish Jewish Refugees in the Wartime Soviet Union" (Harvard University Press) with Atina Grossmann and Katharina Friedla. The meeting will be hosted by Antony Polonsky, chief historian of the Global Educational Outreach Program.
20 February (Sunday) 20.00 CET/ 2:00 PM EST / 11:00 AM PST / 9:00 PM Israel
Broadcast in English on POLIN Museum YouTube channel >>
More than 200,000 Jewish refugees from Poland fled to the Soviet Union in the wake of the Nazi invasion. Hoping to return to Poland after the Allies' victory, almost all of them refused Stalin's offer of Soviet citizenship in 1940. As a result, they were deported to labor camps and to areas in the eastern Soviet Union, which were out of reach of the German army. Although they escaped the German occupation, they also suffered, enduring back-breaking toil, bitter cold, and extreme deprivation. For many of them the exile in this remote wilderness meant survival.
In 1946, the Soviet authorities finally allowed them to return to Poland, a place where very few of their Jewish compatriots had managed to survive. Upon their return, hearing about the tragic fate of their coreligionists, they felt it insensitive to describe their ordeals, and many remained silent. While they represent the largest group of Polish Jews to survive the Holocaust, their stories of survival have been overlooked and marginalized in the dominant narrative. Now, drawing on untapped memoirs and testimonies of the survivors, Eliyana Adler rescues these important stories of determination and suffering on behalf of new generations.
Speakers:
Eliyana Adler – is an Associate Professor in the Department of History and Program in Jewish Studies at the Pennsylvania State University. Her research revolves around modern Jewish experience in Eastern Europe with particular interests in education, religion, gender studies, and memory. Her first book, "In Her Hands: The Education of Jewish Girls in Tsarist Russia" (2011) traced the emergence and development of formal schooling for Jewish girls in pre-revolutionary Russia. More recently, she published "Survival on the Margins: Polish Jewish Refugees in the Wartime Soviet Union" (2020), about the experiences and memory of a large group of Polish Jews who spent WWII in the unoccupied regions of the USSR. At present, she is researching memorial books.
Atina Grossmann – professor of History at the Cooper Union in New York City. Publications include "Jews, Germans, and Allies: Close Encounters in Occupied Germany" (2007, 2012); "Wege in der Fremde: Deutsch-jüdische Begegnungsgeschichte zwischen New York, Berlin, und Teheran" (2012); and co-editor, "Shelter from the Holocaust: Rethinking Jewish Survival in the Soviet Union" (with M. Edele and S. Fitzpatrick 2017), "The JDC at 100: A Century of Humanitarianism" (with A. Patt, L. Levi, M. Mandel, 2019), and "Our Courage/Unser Mut: Jews in Europe after 1945" (with K. Bohus, 2020). Her current research and articles focus on "Trauma, Privilege, and Adventure: Jewish Refugees in the «Orient»" as well as the entanglements of family memoir and historical scholarship.
Katharina Friedla – historian specializing in East European and Jewish history, with a major focus on nationalism and identity politics, culture, state ideology, and forced migrations. She holds a PhD from the Department of History, University of Basel, and has published several books and articles on Jews in Germany, Poland, and USSR, before, during and in the aftermath of the Second World War. Recently she edited the book "Polish Jews in the Soviet Union (1939–1959): History and Memory of Deportation, Exile and Survival" (2021), together with Markus Nesselrodt.
Host:
Antony Polonsky – Professor Emeritus of Holocaust Studies, Brandeis University. Expertise: East European Jewish history and Holocaust studies. A founder and vice-president of the Institute for Polish-Jewish Studies in Oxford and of the American Association for Polish-Jewish Studies, Cambridge, MA. Graduate and doctor of the University of Oxford, member of the British Royal Historical Society, honorary doctorate of the University of Warsaw and the Jagiellonian University.
POLIN Book Talks are organized within the Global Education Outreach Program.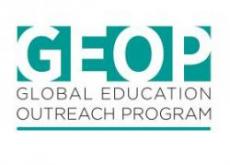 This program was made possible thanks to Taube Philanthropies, the William K. Bowes, Jr. Foundation, and the Association of the Jewish Historical Institute of Poland.