Research
24.04.2022 - online
POLIN Book Talks: How to write the history of Polish Jews?
Moshe Rosman will discuss his new book, "Categorically Jewish, Distinctly Polish: Polish Jewish History Reflected and Refracted", in conversation with Natalia Aleksiun and Marcin Wodziński.
Professor Rosman approaches the history of Polish Jews as a "marriage of convenience" between the Jews and the Polish-Lithuanian Commonwealth, which he sees as a dynamic relationship. Although punctuated by crisis and persecution, this is ultimately a story of achievement and stability. The essays address the historiography of Polish Jewry, the relationship between "Jews and other Poles," the organization of the Jewish community, the position of Jewish women, and the history of Hasidism.
The book "Categorically Jewish, Distinctly Polish: Polish Jewish History Reflected and Refracted" was published by Liverpool University Press. 
Speakers:
Moshe Rosman is Professor Emeritus in the Koschitzky Department of Jewish History and Contemporary Jewry at Bar-Ilan University in Tel Aviv. His books include "The Lords' Jews: Magnate-Jewish Relations in the Polish-Lithuanian Commonwealth" (1990); "Founder of Hasidism: A Quest for the Historical Ba'al Shem Tov" (1996); and "How Jewish Is Jewish History" (2009), He is also a co-author of "Hasidism: A New History" (2018).
Natalia Aleksiun is the inaugural Harry Rich Professor of Holocaust Studies at the University of Florida in Gainesville. Her books include "Dokąd dalej. Ruch syjonistyczny w Polsce" (1944-1950) [Where to Next? The Zionist Movement in Poland, 1944-1950] (2002) and "Conscious History: Polish Jewish historians before the Holocaust" (2021). She also co-edited three volumes of the academic journal "Polin" dealing with Holocaust memory, Jewish historiography. and children and child rearing in Eastern Europe. Since January 2021, she is co-editor in chief of "East European Jewish Affairs".
Marcin Wodziński is Professor of Jewish History and Literature at the Taube Department od Jewish Studies, University of Wrocław. His research focuses on the history and culture of East European Jews in the modern period, with a focus on Hasidism and the Haskalah. His books include "Małżeństwo z rozsądku?: Żydzi w społeczeństwie dawnej Rzeczypospolitej" [A Marriage of Convenience? Jewish in Polish-Lithuanian Commonwealth Society] (2007), "Hasidism and Politics: The Kingdom of Poland, 1815-1864" (2020), "Historical Atlas of Hasidism" (2018), and "Hasidism: Key Questions" (2018). He is a co-author of Hasidism: "A New History" (2018).
Host:
Antony Polonsky is Professor Emeritus of Holocaust Studies, Brandeis University. Expertise: East European Jewish history and Holocaust studies. A founder and vice-president of the Institute for Polish-Jewish Studies in Oxford and of the American Association for Polish-Jewish Studies, Cambridge, MA. Graduate and doctor of the University of Oxford, member of the British Royal Historical Society, honorary doctorate of the University of Warsaw and the Jagiellonian University.
POLIN Book Talks are organized within the Global Education Outreach Program.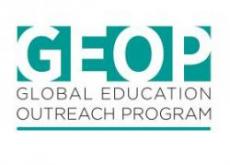 This program was made possible thanks to Taube Philanthropies, the William K. Bowes, Jr. Foundation, and the Association of the Jewish Historical Institute of Poland.