Research
12.06.2022 - online
POLIN Book Talks: Women Writing Jewish Modernity
Allison Schachter will discuss her new book, "Women Writing Jewish Modernity, 1919–1939", in conversation with Anita Norich, Karolina Szymaniak, Anastasiya Lyubas.
Allison Schachter rewrites Jewish literary modernity from the point of view of women in her new book, "Women Writing Jewish Modernity, 1919–1939". She shows how five interwar Hebrew and Yiddish writers, Fradl Shtok, Dvora Baron, Elisheva Bikhovsky, Leah Goldberg, and Debora Vogel, reimagined Jewish culture through transgressive prose fiction to transcend the traditional male world of Jewish letters. They played a crucial role in revolutionizing Jewish fiction and reconceptualizing Jewish cultural belonging at a pivotal moment in history. Anita Norich will engage Allison Schachter in conversation with Karolina Szymaniak and Anastasiya Lyubas.
Speakers:
Allison Schachter, Associate Professor of Jewish Studies and English, Chair of the Department of Jewish Studies at Vanderbilt University, specializes in modern Jewish literature and culture, with an interest in modernism, transnationalism, diaspora, and gender studies. She is the author of "Diasporic Modernisms: Hebrew and Yiddish Literature in the Twentieth Century" (2012), which examines how displaced Jewish writers, among them S. Y. Abramovitsh, Yosef Chaim Brenner, Dovid Bergelson, Leah Goldberg, Gabreil Preil, and Kadia Molodowsky, grappled with statelessness and the uncertain status of Yiddish and Hebrew. She is the co-translator, with Jordan Finkin, of Fradl Shtok's "From the Jewish Provinces: Selected Stories" (2021).
Karolina Szymaniak, Assistant Professor at the Taube Department of Jewish Studies at the University of Wrocław, received the 2016 Polityka history prize for her book on Rachel Auerbach's writings in the Warsaw Ghetto. She is the author of "'Być agentem wiecznej idei'. Przemiany poglądów estetycznych Debory Vogel" (2006), and "Rachela Auerbach, Pisma z getta warszawskiego" (2015) and editor of "Warszawska awangarda jidysz. Antologia" (2005).
Anastasiya Lyubas earned a Ph.D, in Comparative Literature from Binghamton University, with a doctoral dissertation on "Language and Plasticity in Debora Vogel's Modernist Poetic," and degrees in linguistics and English literature from the Lviv National University. She is the author of "White Words: Essays, Letters, Reviews and Polemics by Debora Vogel" (Kyiv, 2019) and editor of "Blooming Spaces: The Collected Poetry, Prose, Critical Writing, and Letters of Debora Vogel" (2021). She was Visiting Research Fellow at the Northrop Frye Centre at the University of Toronto (2020–2021).
Host:
Anita Norich, Collegiate Professor Emerita at the University of Michigan, specializes in Yiddish literature. Her books include "The Homeless Imagination in the Fiction of Israel Joshua Singer" (1991); "Discovering Exile: Yiddish and Jewish Culture in America During the Holocaust" (2008); "Writing in Tongues: Translating Yiddish in the 20th Century" (2013); and a translation of Kadya Molodovsky's "A Jewish Refugee in New York" (2019). She is co-editor of "Gender and Text in Modern Hebrew and Yiddish Literature" (1992).
POLIN Book Talks are organized within the Global Education Outreach Program.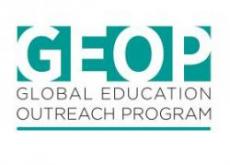 This program was made possible thanks to Taube Philanthropies, the William K. Bowes, Jr. Foundation, and the Association of the Jewish Historical Institute of Poland.