Daffodils Social-Educational Campaign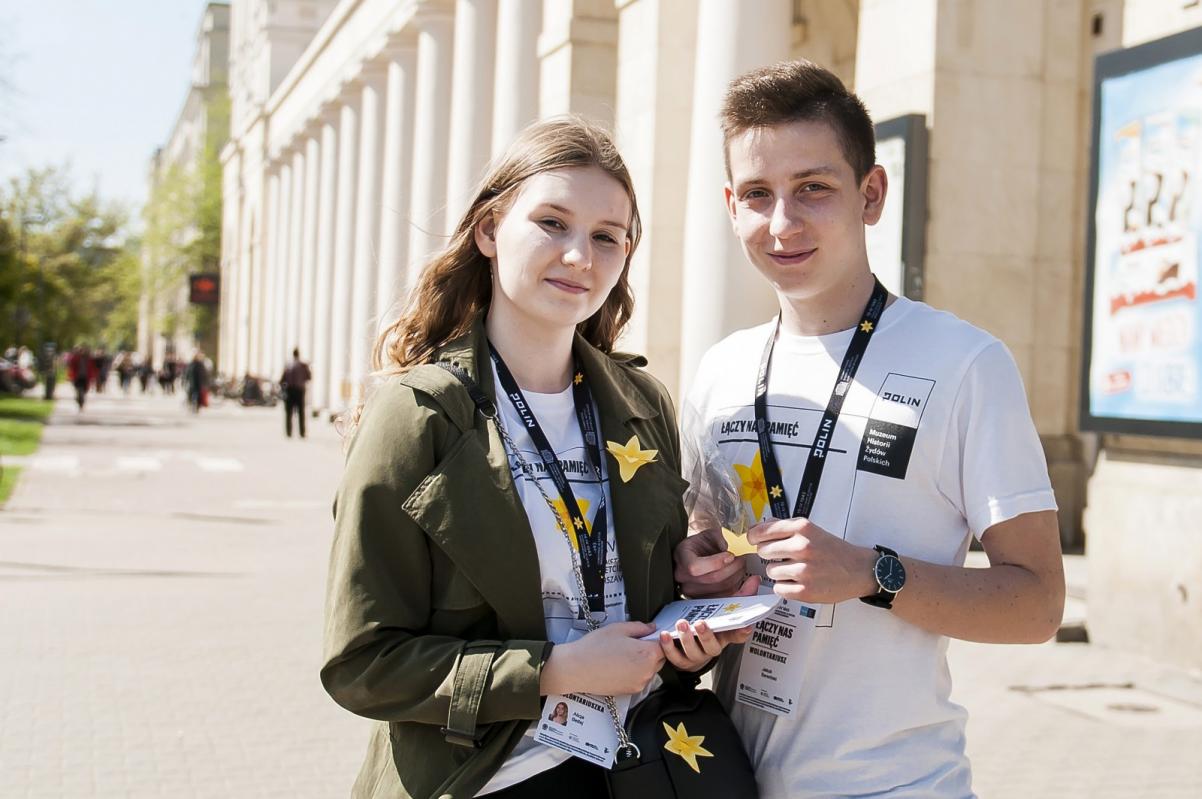 Goal: annual commemoration of the Warsaw Ghetto Uprising and raising the public's awareness of the event's importance.
Recipients: wide audiences in Poland and abroad - schools, libraries, partner institutions from Poland and from abroad, volunteers. 
As always, the Warsaw Ghetto Uprising Campaign or as it is known in Poland (akcja Żonkile-Daffodils Campaign) will be accompanied by a wide-reaching information campaign in the media and in urban space, using images of the Campaign's ambassadors—people well known from the world of culture, science or sport—wearing a yellow daffodil, the symbol of the Campaign. This will help us reach millions of people across the globe with the message of the Warsaw Ghetto Uprising Campaign. Thanks to our activities and educational materials addressed to schools and libraries, we will reach out to thousands of students all over Poland. We will also carry out projects shaping and enhancing engagement among the Polish Daffodils Campaign's volunteers.