Exhibition
17.06.2021 - 10.01.2022
Wilhelm Sasnal: Such a Landscape
image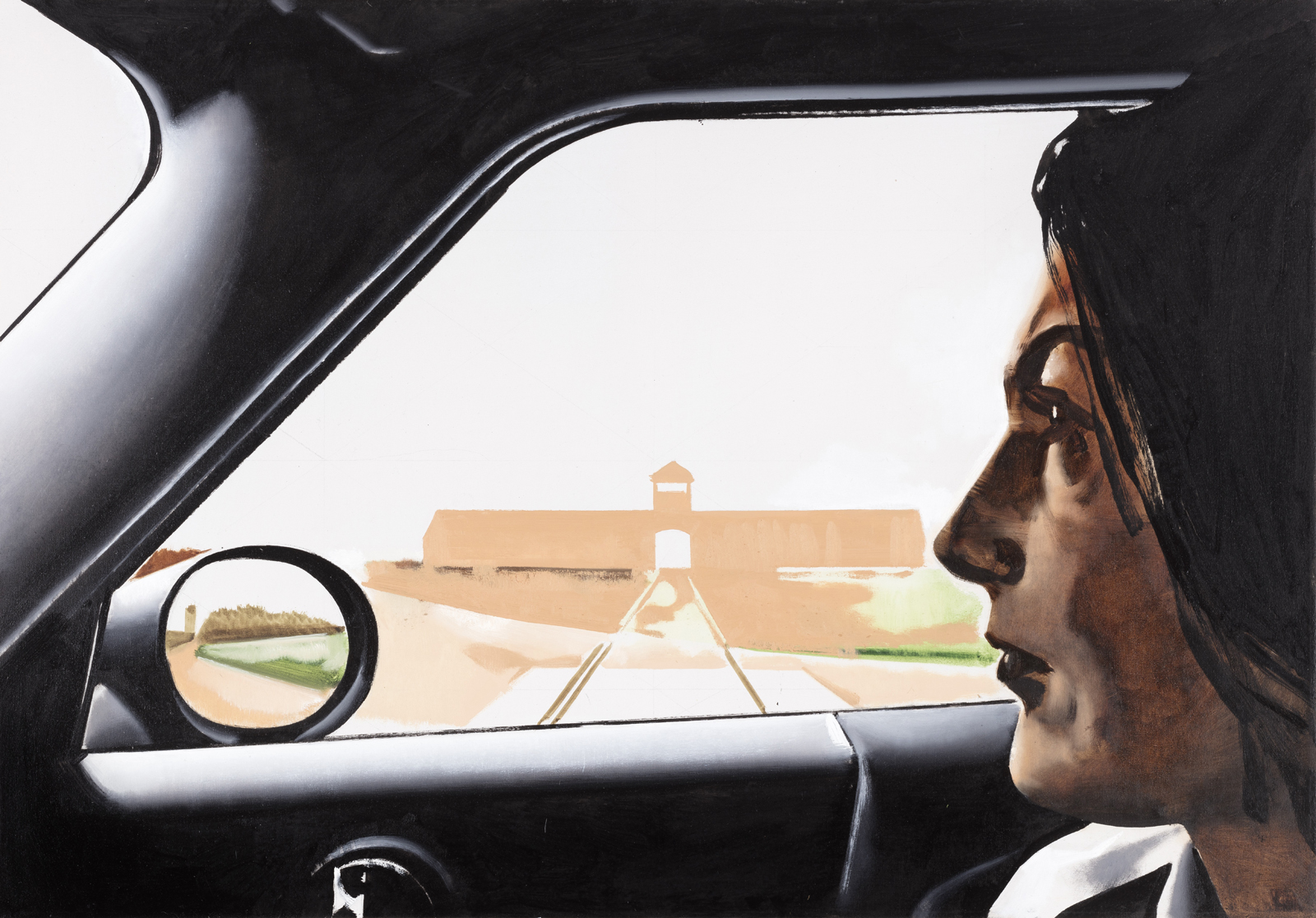 image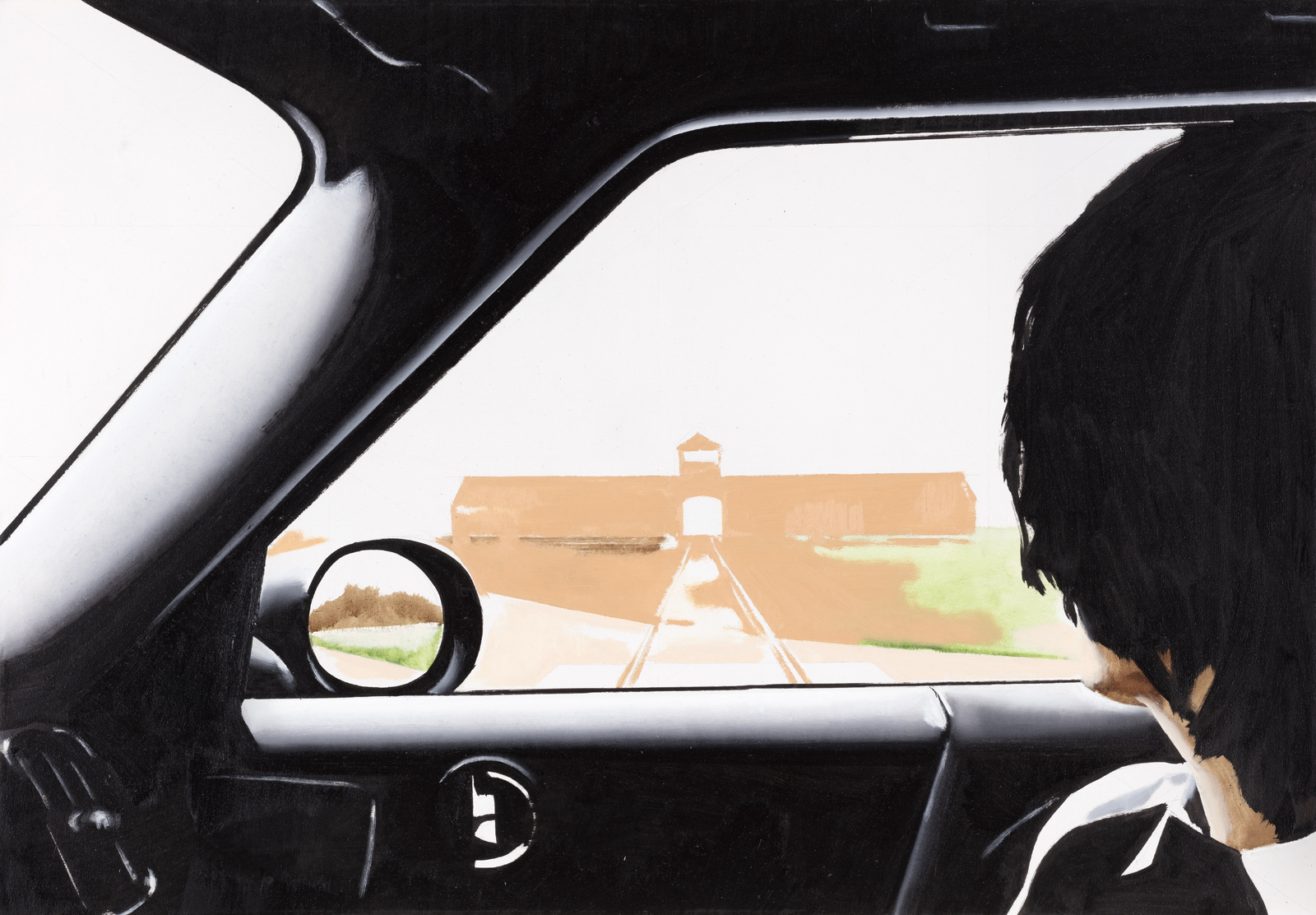 image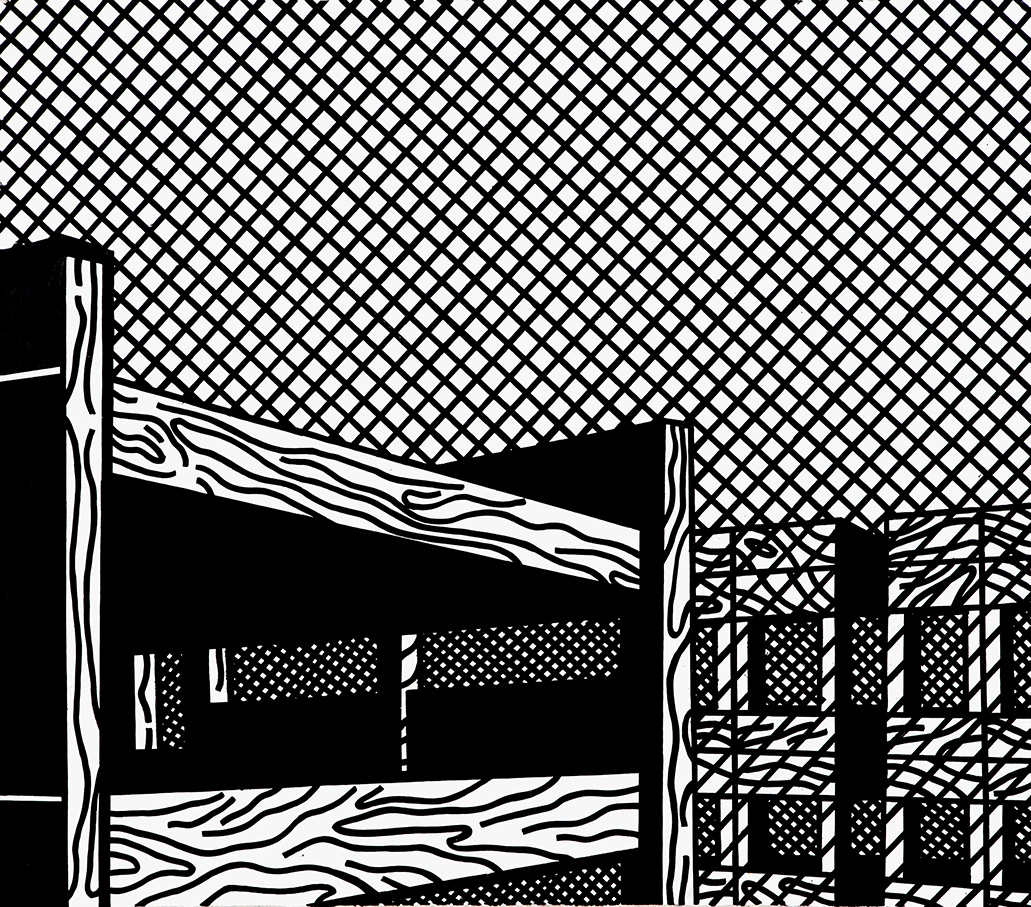 image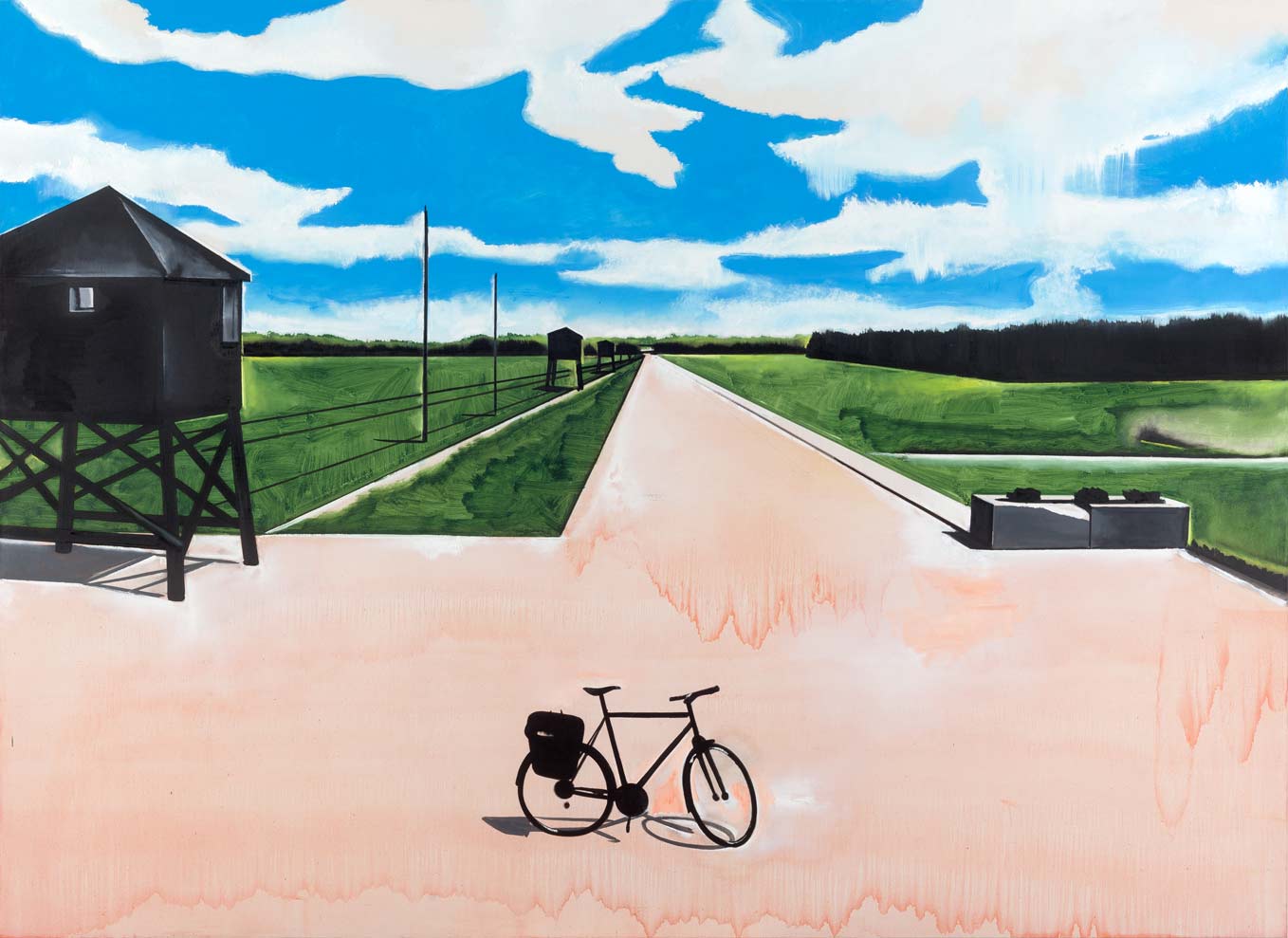 On 17 June 2021, a new exhibition of works by Wilhelm Sasnal, one of the most outstanding contemporary Polish artists, was open at POLIN Museum. The exhibition presents the artist's paintings and drawings which depict a familiar albeit somewhat remote landscape and well-known figures against it. They show a landscape in the wake of the Shoah.
17 June 2021 - 10 January 2022
Online tour with Wilhelm Sasnal on "Such a Landscape" Exhibition. For English subtitles go to settings and choose the English version.
The exhibition is part of POLIN Museum program activities in which artists explore the history, culture and legacy of Polish Jews. 
Even though Wilhelm Sasnal's artworks have received wide international acclaim, they are rarely exhibited in Poland - the last big show took place at the Zachęta Gallery in Warsaw in 2007. The exhibition at POLIN Museum is the first individual presentation of the artist's oeuvre at a Polish museum, and includes the works completed over the course of the past two decades. It is a major event in contemporary art, both in Poland and globally. The exposition features artworks on loan from the artist himself, as well as those from public and private collections in Poland (including the POLIN Museum collection) and internationally.
Sasnal's works are included in the most renown collections in the world, among them: Museum of Modern Art and Solomon R. Guggenheim Museum in New York, Tate Modern in London, Centre Pompidou in Paris, Sprengel Museum in Hannover, Fondation Beyeler in Riehen, Van Abbemuseum in Eindhoven and Stedelijk Museum in Amsterdam. The artist held individual exhibitions at, among others, Kunsthalle Zürich, Camden Arts Centre and Whitechapel Gallery in London, K21 Kunstsammlung Nordrhein-Westfalen in Dusseldorf or Haus der Kunst in Munich. He also participated in numerous collective exhibitions across the globe.
Wilhelm Sasnal's work has been inspired by visual information derived from various sources and contexts, including the mass media: television, Internet, and the press. Sasnal draws inspiration also from works by other artists whom he considers important and, obviously, from photography. His art deals with everyday life and with social processes; it tells the story of growing up at a time of political transformation from actually existing socialism to a new brave world of capitalism, of the politics of commemoration, and of settling accounts with the past. The artist demonstrates how his generation copes with the surrounding reality, in which wartime and postwar history remain constantly present. For over a decade now, Sasnal has also been making films, both shorts and full-length. Anka Sasnal, the artist's wife, is the films' co-author. 
The relation between the eye and the memory, the touching and the forgetting, searching for a language and losing the ability to speak - these opposing yet often coinciding experiences refer us to a forlorn territory, the one that has been repressed: the realm of shame and curiosity. What lies beyond this blind wall? Seeking answers to this question, Sasnal pursues the path of works that negotiate the representation of the Holocaust as recorded in material and memorized images as well as in witness testimonies, such as Art Spiegelman's comic book "Maus", Claude Lanzmann's documentary "Shoah", or Tadeusz Borowski's short stories.
When asked why the Jewish topics - and the Holocaust in particular - are so important to him, Sasnal responds: "It stems from a subconscious sense of loss which is extremely hard to define. Perhaps it also stems from the sense of guilt which has been instilled in me - a Pole brought up in the Christian tradition. To be sure, I did not choose Jewish topics out of sentiment, but rather out of my own personal concern. Now it all seems easier to me, for I have processed those issues, I have named them. Jan Tomasz Gross was right when he said: 'Poles should deal with this for their own sake, not for anybody else's.'"
Wilhelm Sasnal's exhibition at POLIN Museum - a modern, open institution of culture which does not shy away from posing difficult questions and from engaging its audience in personal interpretations and in a dialogue with history - addresses the audiences interested in Polish-Jewish relations as well as all those who feel emotionally involved in the current affairs - in their social, political and poetic dimension. While inquiring into the meaning of the Polish landscape, the exhibition of Sasnal's works at POLIN Museum poignantly addresses the formation of the nation's identity, as mirrored in clichéd images of nature, projections of historical greatness and attendant resentments that bear on the totality of our experience of the present. The individual paintings remain ambiguous and open to interpretation, and yet brought together in one exhibition they convey a message to the Museum audience: our politics of memory will be personal rather than written by those in power, or else it will soon cease to exist altogether.
The exhibition is curated by Adam Szymczyk. In the years 2003-2014 he headed the Kunsthalle Basel, and in the years 2014-2017 he was Artistic Director of documenta 14 in Athens and Kassel.
Curated by: Adam Szymczyk
Exhibition design: Johanna Meyer-Grohbrügge
Key visual for the exhibition: Agata Biskup
Production curators: Agata Polak, Katarzyna Tomczak-Wysocka
Head of POLIN Exhibition Departament: Joanna Fikus
Registrar: Aneta Jesionek
Conservation: Marta Stawińska, Erika Krzyczkowska-Roman, Agnieszka Cyrulik
Translation into English and proofreading: Zofia Sochańska
Proofreading of Polish: Tamara Łozińska
Promotion: Michał Kulisiewicz, Marlena Bogusz
Communications Liaison: Marta Dziewulska
Coordinators of the accompanying program: Anna Pokłosiewicz, Ewa Chomicka, Zuzanna Schnepf-Kołacz
Artist's Assistant: Paweł Gardynik
Curator's Assistant: Sylwia Narewska
Exhibition production: IKG Aleksander Sieklicki
The artist, curator and organizers wish to thank Anka Sasnal, Andrzej Przywara and Joanna Diem for their collaboration on the exhibition.
Lenders to the exhibition
Courtesy Anton Kern Gallery, New York, Boros Collection, Berlin, Collection of J&M Donnelly, Collection of Mario Testino, Collection Peter Handschin, Switzerland, Courtesy Hauser & Wirth, Courtesy Sadie Coles HQ, Fondation Beyeler, Riehen, Basel, Foksal Gallery Foundation, Raster Gallery, ISelf Collection, Ewa Jasiecka, The National Museum in Warsaw, District Museum in Tarnów, Museum of Contemporary Art in Warsaw, Wilhelm Sasnal, Jill & Scott Forbes, Zachęta – National Gallery of Art in Warsaw and private collections