The Violin of Marek Izydor Bauer: Shoah History Written by Objects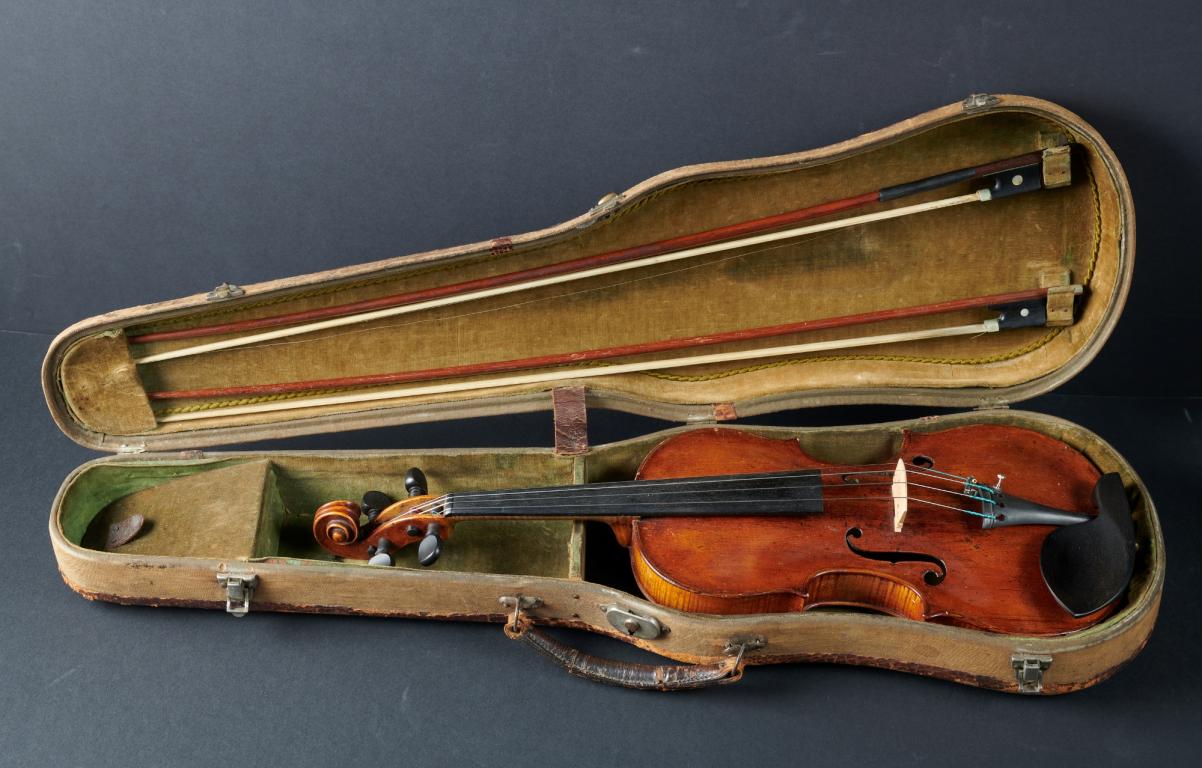 Marek Izydor Bauer (ca 1890 – 1942), a musician, doctor of law and pedagogue, was one of the Holocaust victims. The keepsakes he had left behind have just been donated to POLIN Museum, amongst them his violin in a case.
Marek played first violin in the String Quartet (with H. Berger, E. W. Silberstein and K. Lilienthal). He studied at the Society of Friends of Music [Gesellschaft der Musikfreunde] Conservatory in Vienna as a disciple of Otakar Ševčik at his Master Class. From 1920, he worked as a professor at the Niementowska Music Institute in Lvov (from where he had graduated, too), next at the Karol Szymanowski Music Conservatory, and from 1936 at the Polish Society of Music Conservatory. 
In 1941, Germans invaded Lvov and established a ghetto there. Marek and Erna Bauer managed to get their 3-year old daughter Marta out, leaving her in the care of the Olchawa family. Along with the girl, they also left the violin, some family photos and jewellery. 
The Bauers perished. Marta survived. After the war, together with her adopted mother Stanisława Olchawa, she moved to Zielonka near Warsaw. She kept the surviving keepsakes until her death in 2021.