Protective mask – USD 75
image
image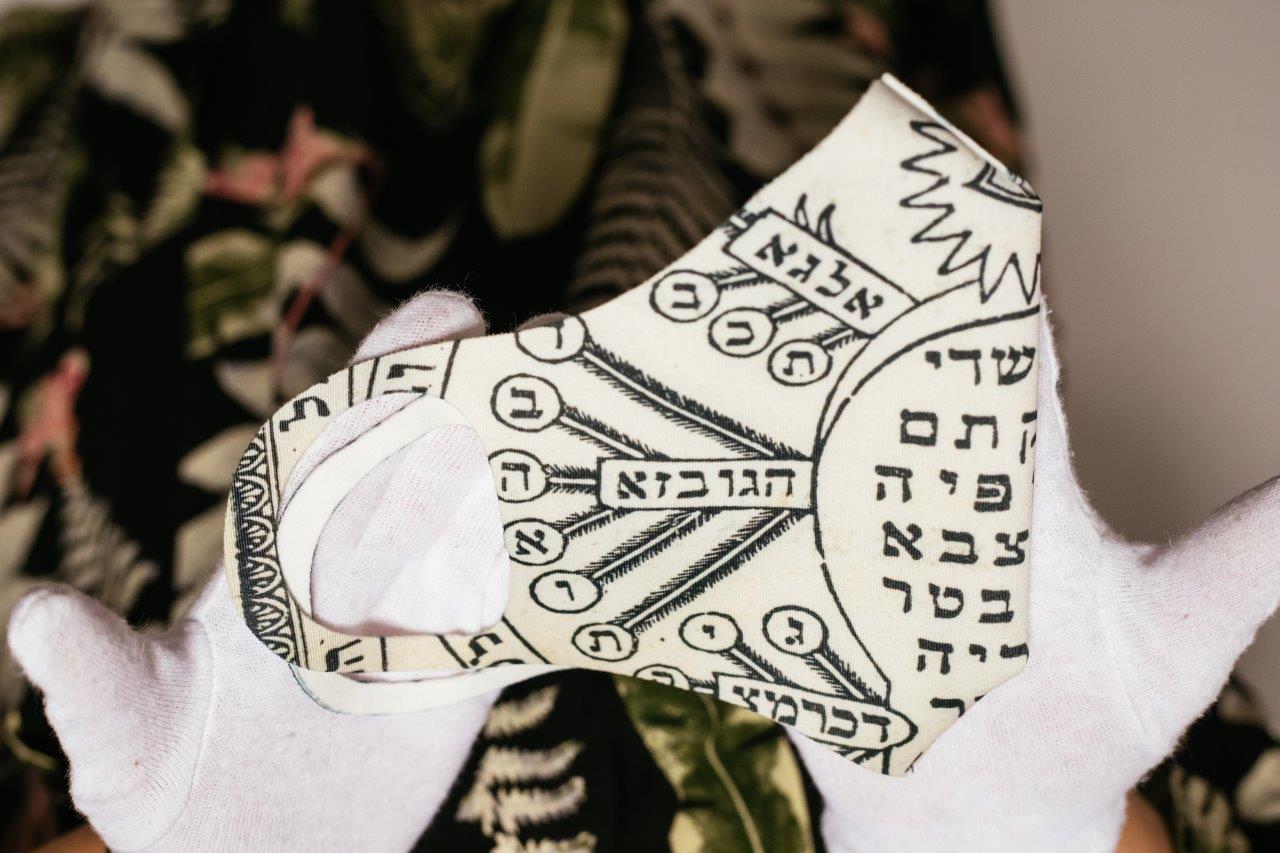 image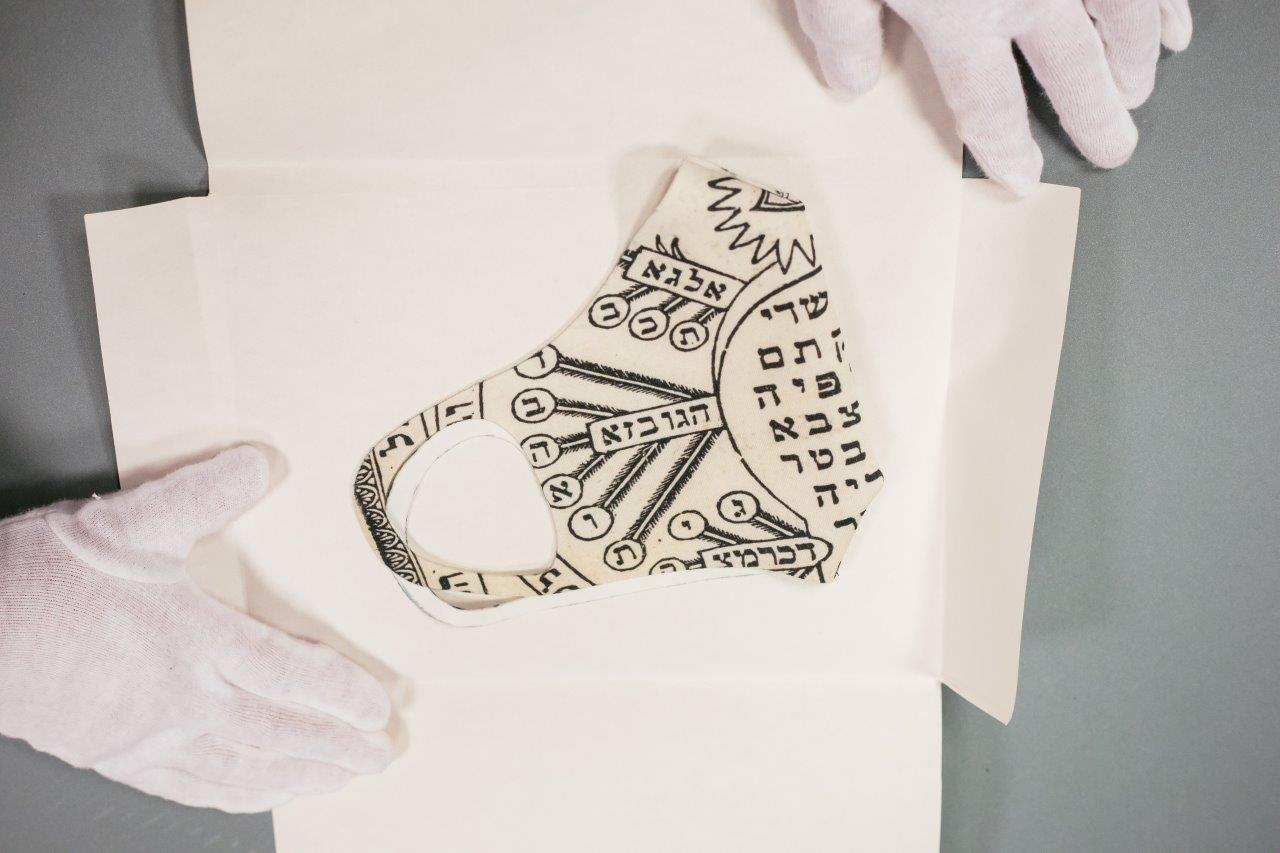 This protective mask, a work by contemporary Israeli artist Ken Goldman, refers to a design of a 16th-century Jewish protective amulet that was supposed to protect a person wearing it from the plagues that were rampant at the time.
The author was inspired by an amulet that he found in the Kabbalistic Book of Sofer Tzadik Yesod Olam (Hebrew: צדיק יסוד עולם), printed in Lviv (Yid. לעמבערג), in 1885. The artist himself writes about his inspiration as follows:
"As a contemporary artist, often drawing inspiration from Jewish sources, I decided to rediscover these ancient sources to contribute to the prevention of the deadly covid virus. Fortunately, in my research, I found that rabbis in the 16th century were battling an earlier deadly pandemic and created an amulet to stop it from spreading. I combined the image of the amulet with a modern protective mask to create the "Pandemic Mask-Amulet", hoping that its use could help fight the current pandemic."
For donors from the United States*
* Support through American Friends of POLIN Museum of the History of Polish Jews, a nonprofit 501(c)(3) organization. Donations through AFOPM are tax deductible.
For international and Polish donors*
* Support through Association of the Jewish Historical Institute of Poland is a partner of the "Show your love" project and one of the co-founders of the POLIN Museum. The Association is a Polish non-profit organization.