Conference "Jewish Initiative and Agency under Communism"
We invite you together with the University of Wroclaw for the international conference which seeks to look for new paradigms in studying Jewish history in Eastern Europe after 1945, in the countries that after the Holocaust became the part of the communist bloc.
28-30 June (Tuesday-Thursday)
Venue: Taube Department of Jewish Studies, University of Wroclaw
Throughout most of the XX century in the Soviet Union and from 1945 in East Central European "people democracies," Jews, along with other citizens of those states, were victims or objects of the arbitrary policies of the communist state. The authoritarian model severely limited political subjectivity, restricting initiative or agency on the part of its citizens. It is thus not surprising that decades of historical research on the Jews under communist regimes studied the Jews first and foremost as objects of the politics and policies of communist states and their various institutions.
The goal of the conference will be to promote an emerging new paradigm in the research of Jewish experience under the communism. Its participants, best cohort of international scholars from Europe, Israel and North America, will present various instances when forms of resistance or innovative reactions by Jewish elements to "Jewish policies" of the state produced unintended effects.
The papers presented during the conference will answer questions when and how Jews influenced their own political and legal situation in the different communist states,  what were the boundaries of Jewish political, cultural and social subjectivity and agency under the communism. Specific topics discussed in this context will be: modern Jewish transnationalism, Holocaust commemoration and memory, elements of pre-Holocaust contiunity and post-Holocaust Jewish life, global history and microhistory.
The conference is organized with the financial support of the Leonid Nevzlin Research Center for Russian and Eastern European Jewry of the Hebrew University of Jerusalem, POLIN Museum, the Taube Department of Jewish Studies and Faculty of Letters of the University of Wroclaw, and the Institute of Contemporary History, Czech Academy of Sciences.
The conference is organized within the the Global Education Outreach Program.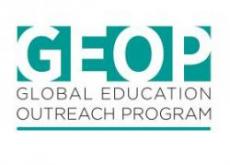 The conference is made possible with support from Taube Philanthropies, William K. Bowes, Jr. Foundation and the Association of the Jewish Historical Institute of Poland.