Painting by Natan Gutman – USD 150
image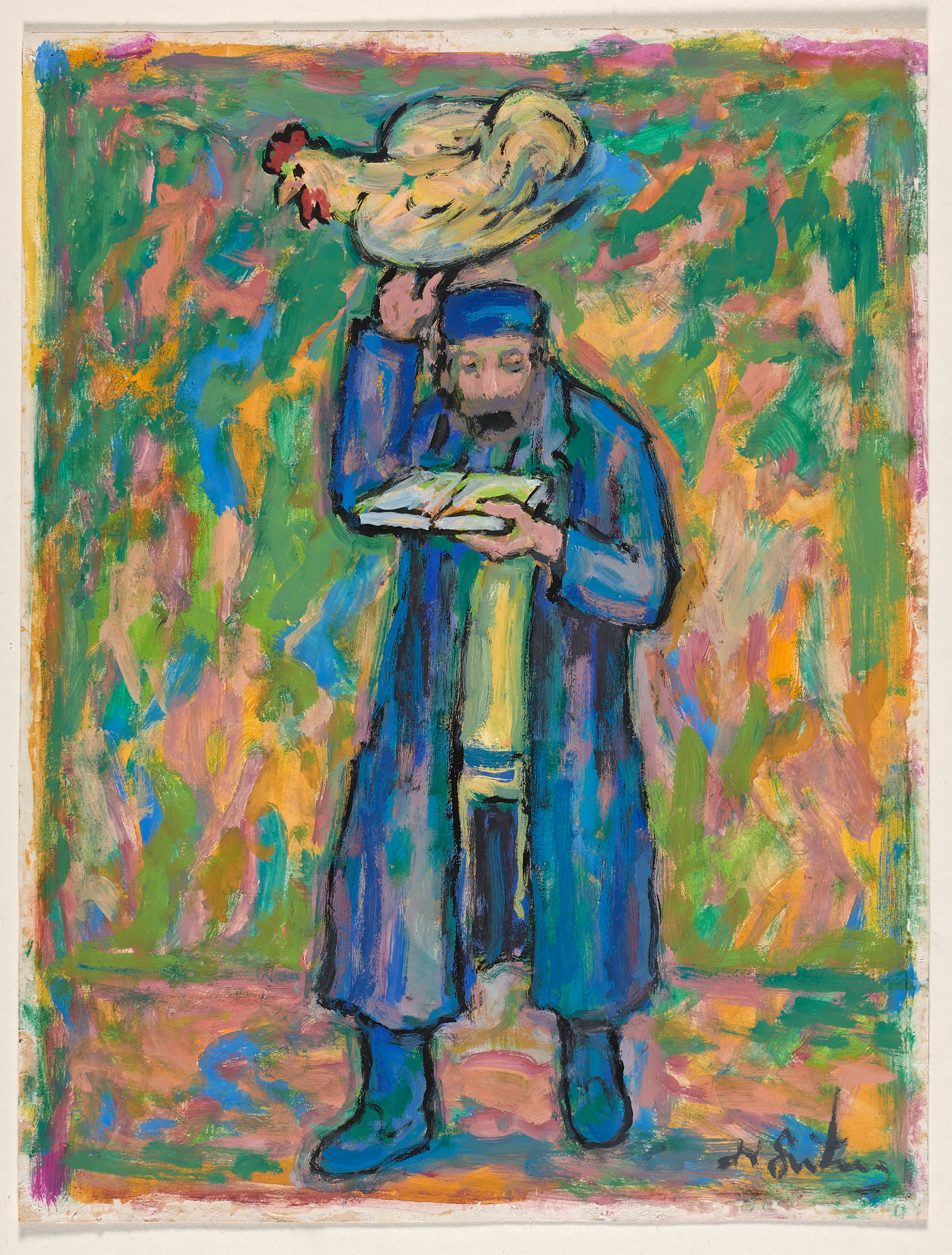 In Natan Gutman's painting, a Jew is performing the "kaparot" ceremony on the eve of Yom Kippur, the Day of Atonement and holiest day of the Jewish year. During the ceremony, the sins of a woman are transferred to a hen and those of a man to a rooster. The meaning of the Hebrew word "kapara," singular, is atonement. After the ceremony, the fowl is given to a poor family for the holiday meal.
Natan Gutman (1914–1990) was born in Warsaw and studied at the Academy of Fine Arts in Warsaw from 1929 to 1933. During a short period in Russia, he showed his work at the Museum of the Revolution in Minsk. He returned to Warsaw in 1945 and emigrated to Paris soon after. His paintings capture the everyday life of Jews in Poland before the Holocaust. POLIN Museum holds the largest collection of his work. The object can not be displayed in a showcase at the Resource Center. 
Association of the Jewish Historical Institute of Poland is a partner of the "Show your love" project and one of the co-founders of the POLIN Museum. The Association is a Polish non-profit organization.

American donors can make tax deductible donations through American Friends of POLIN Museum of the History of Polish Jews, a 501(c)(3) non-profit organization.
If you choose to make a donation through AFOPM, please indicate which object you are showing your love to! 
You can mail a check made out to American Friends of POLIN Museum of the History of Polish Jews to: 
American Friends of POLIN Museum 
15 East 65 Street 
New York, NY 10065 
To donate by credit card or bank transfer, please call (212) 226-2900 or email: [email protected]