Jewish Cultural Heritage
15.03.2021
"Jewish Cultural Heritage" Project - major events held in the last weeks of 2020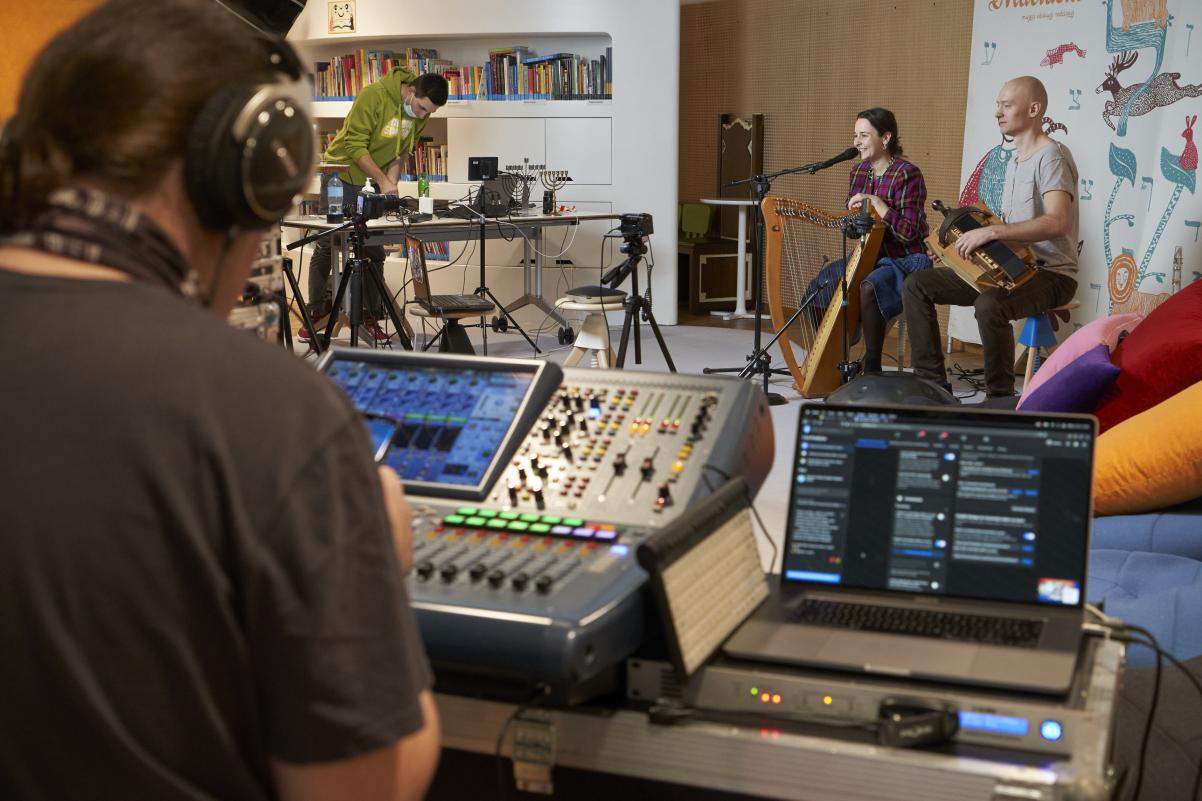 Three important online events organized as part of the "Jewish Cultural Heritage" project were held towards the end of the year 2020. The JCH project is realised by POLIN Museum in partnership with the Norwegian Center for Holocaust and Minority Studies, the European Wergeland Centre, the Falstad Centre, the Jewish Museums in Oslo and Trondheim, and the Emanuel Ringelblum Jewish Historical Institute. You can read more about these events below.
2020 POLIN Award online ceremony
In 2020, the 6th edition of the POLIN Museum Award was organized. POLIN Museum grants the Award each year to individuals or institutions actively involved in the preservation of the memory of the history of Polish Jews. This year, the POLIN Award jury shortlisted six finalists out of the several dozen applications submitted from all over Poland.
2020 POLIN Award went to Paweł Kulig who has been looking after the New Jewish Cemetery in Łódź for 8 years now. For the past year, he has also been acting as the Chair of the Guardians of Memory Association whose aim is to preserve the historical and cultural heritage of Jews from Łódź. Honourable Mentions were presented to Justyna Biernat from Tomaszów Mazowiecki and the Krotochwile Association from the Wielkopolska region.
This time, the POLIN Award ceremony was held in the POLIN Museum social media—on Facebook and on the YouTube channel. Prior to presenting the laureates with awards, we took our viewers on a journey to the places where the six nominees carry out their important daily work.
We encourage you to watch the recorded ceremony on 2020 POLIN Award online Gala >>
Emotions and History – international educational conference
In November, together with the Falstad Center and other partners, we organized a three-day international edcational conference on the subject "Emotions and History. How to Discuss Difficult Subjects in the Classroom?"
743 teachers and other representatives of both formal and informal education took an active part in the conference. Together with the invited experts from Poland, Norway and the United States, they discussed the issue of emotions in the context of historical education.
Lectures delivered during the conference (excluding the workshop component) were streamed on the POLIN Museum Educational Centre Facebook page. They were also made available as a free-access event which attracted over 105,500 viewers.
Recordings and materials related to the conference are available here >>
Family Hanukkah celebration all across Poland
We celebrated the joyous holiday of Hanukkah together, thanks to an online streaming. We organized many diverse attractions for our youngest audience: culinary workshops, making music together, a fantastic illumination of the POLIN Museum building, a series of films devoted to the holiday customs and traditions, the premiere of a play titled "The Sand Wolf", as well as a concert for people on the autism spectrum and those suffering from hyperacusis. It was the second time that such a special concert was held at our Museum. The majority of the events were translated into the sign language.
Our full of light Hanukkah celebrations attracted the audience of over 44,000 viewers from all over Poland. The total reach of the event was over 135,000 viewers. The Internet users praised the event's program: "A truly interesting idea. Integrational play and creating a unique children's world can indeed be very engaging!"
We invite you to watch our film on the Hanukkah events held at POLIN Museum >>