2019 POLIN AWARD Nominees: Katarzyna Winiarska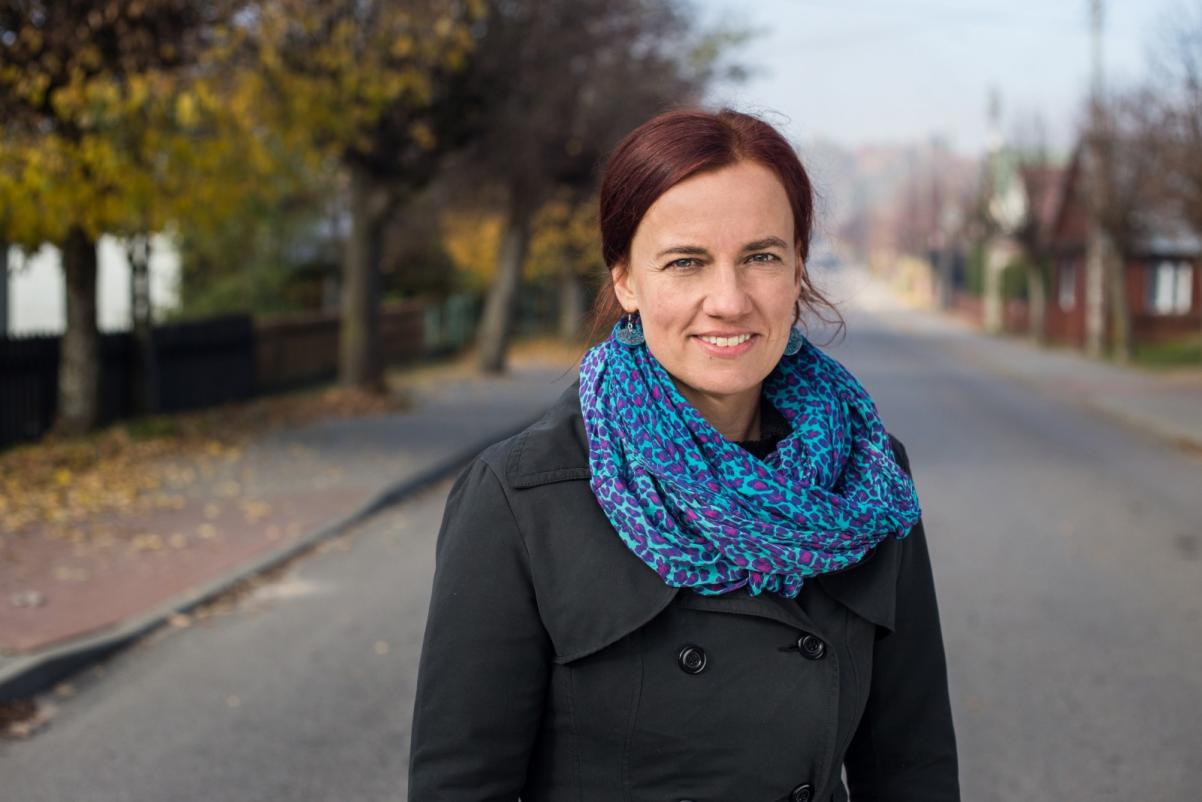 Katarzyna Winiarska is a cultural activist. For four years, she has researched the history of the Jewish community of Białowieża, she searches the archives, conducts interviews with Białowieża residents and locates descendants of Białowieża Jews from around the world.
She has created the first full description of the Jewish community of Białowieża, which was published in the form of the Virtual Museum of the History of Białowieża Jews at www.jewish-bialowieza.pl. She located the only living survivor from Białowieża, David Waldshan, with whom she created a film – an extended interview, thus creating the only report in existence by a Jewish resident of Białowieża. It is currently available in the Archives of the Jewish Historical Institute in Warsaw and in the Yad Vashem Archive.
Together with director Joanna Troc, she and the children of Białowieża created a show based on stories about the Jewish inhabitants of Białowieża, entitled Sąsiedzi, których nie ma (Neighbours Who Are No More). She created the project "From Białowieża to Israel, From Israel to Białowieża", consisting of collected stories from the descendants of Jewish families from Białowieża who, after the War, left for Israel. In August 2019, in Białowieża, she erected a monument in memory of the Jews of Białowieża, who were murdered during the Holocaust, as well as a plaque in the centre of town informing people about the Jewish community – the first Jewish memorials in Białowieża.
The unveiling of the monument was attended by thirty visiting descendants of Białowieża Jews who also met with local Białowieża residents. For fifteen years, at the J. J. Lipski University in Teremisi, she has created and led inter-cultural education programs. She has created the Theatre in a Barn in Teremisi, in her own barn, where she presents Jewish culture and history. She runs workshops and excursions, following in the footsteps of Białowieża Jews, for children, local residents, guides and for visiting groups. Since 2018, she has also been a trainer at the School of Dialogue. In 2019, she became a doctoral candidate at the Doctoral School of Social Sciences at the University of Warsaw.