2016 Sybilla Award for the exhibition Frank Stella and Synagogues of Historic Poland
image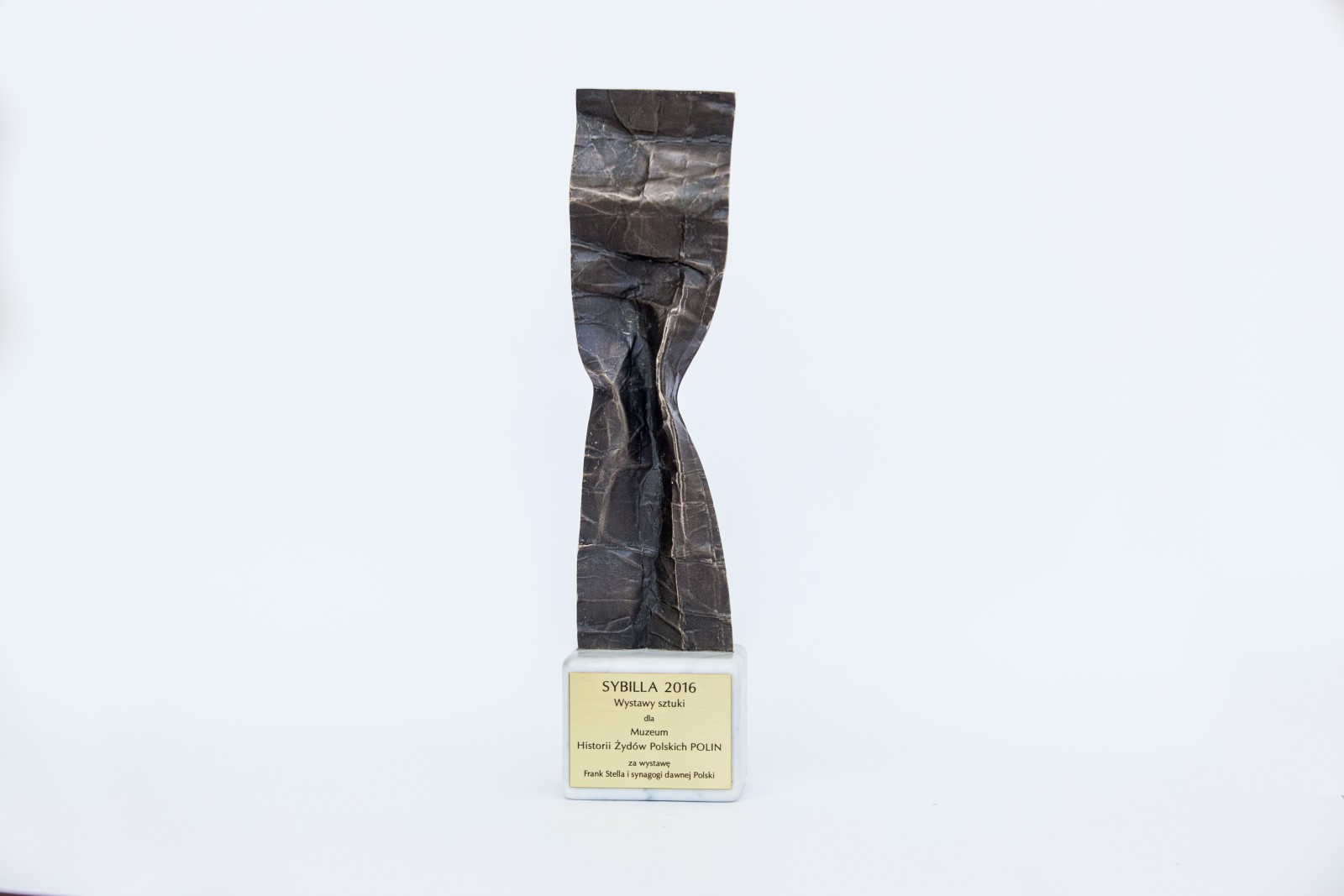 image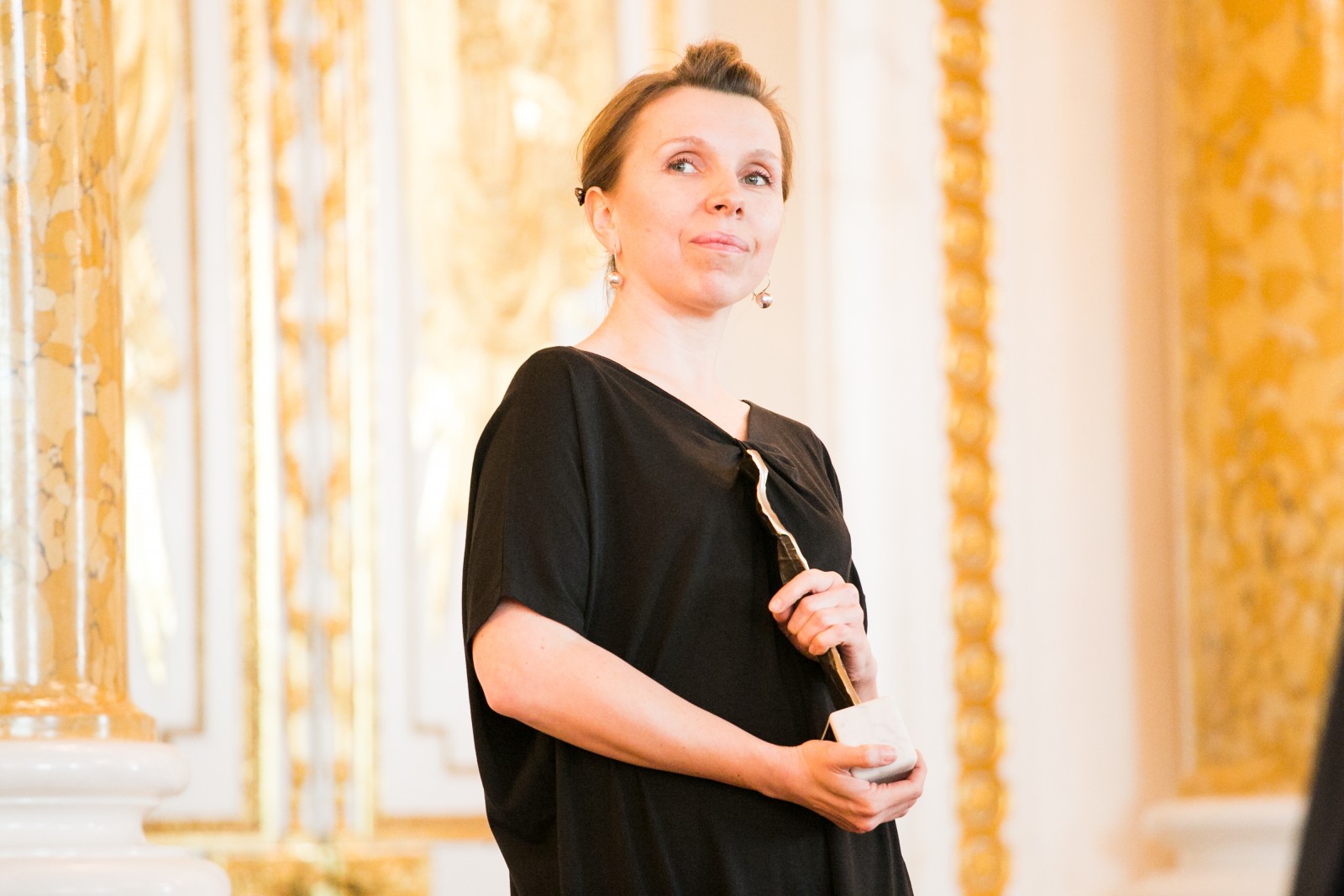 image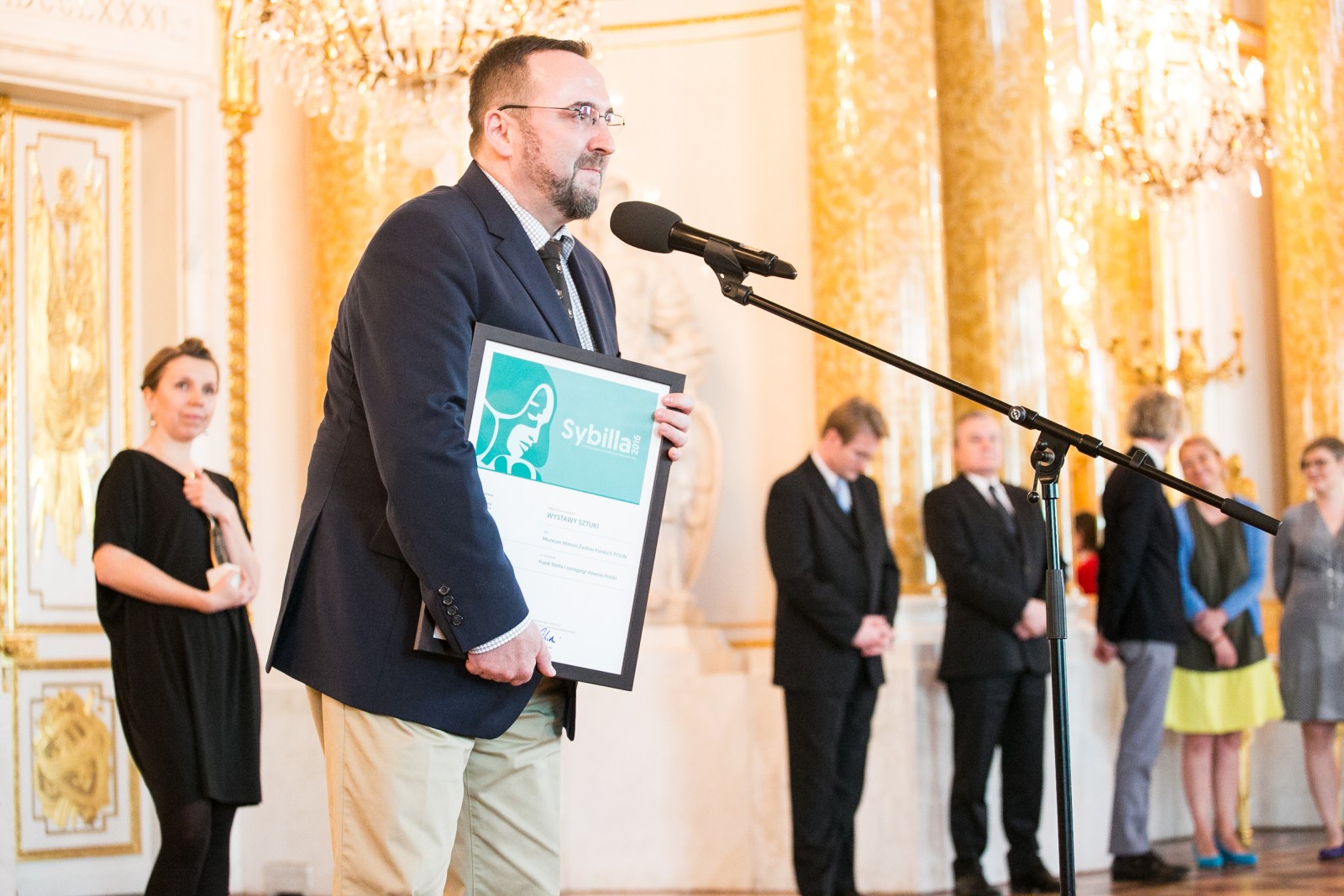 image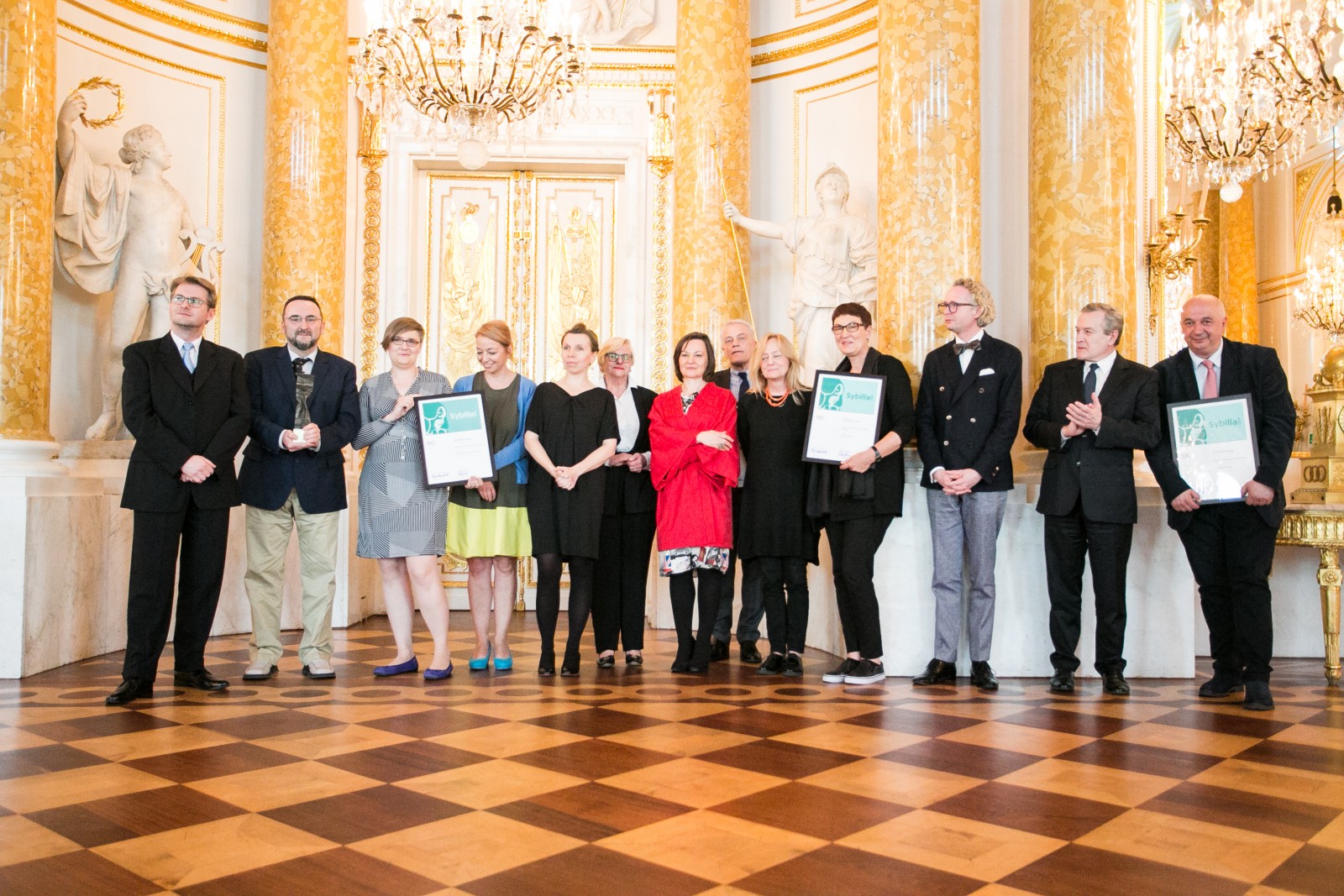 image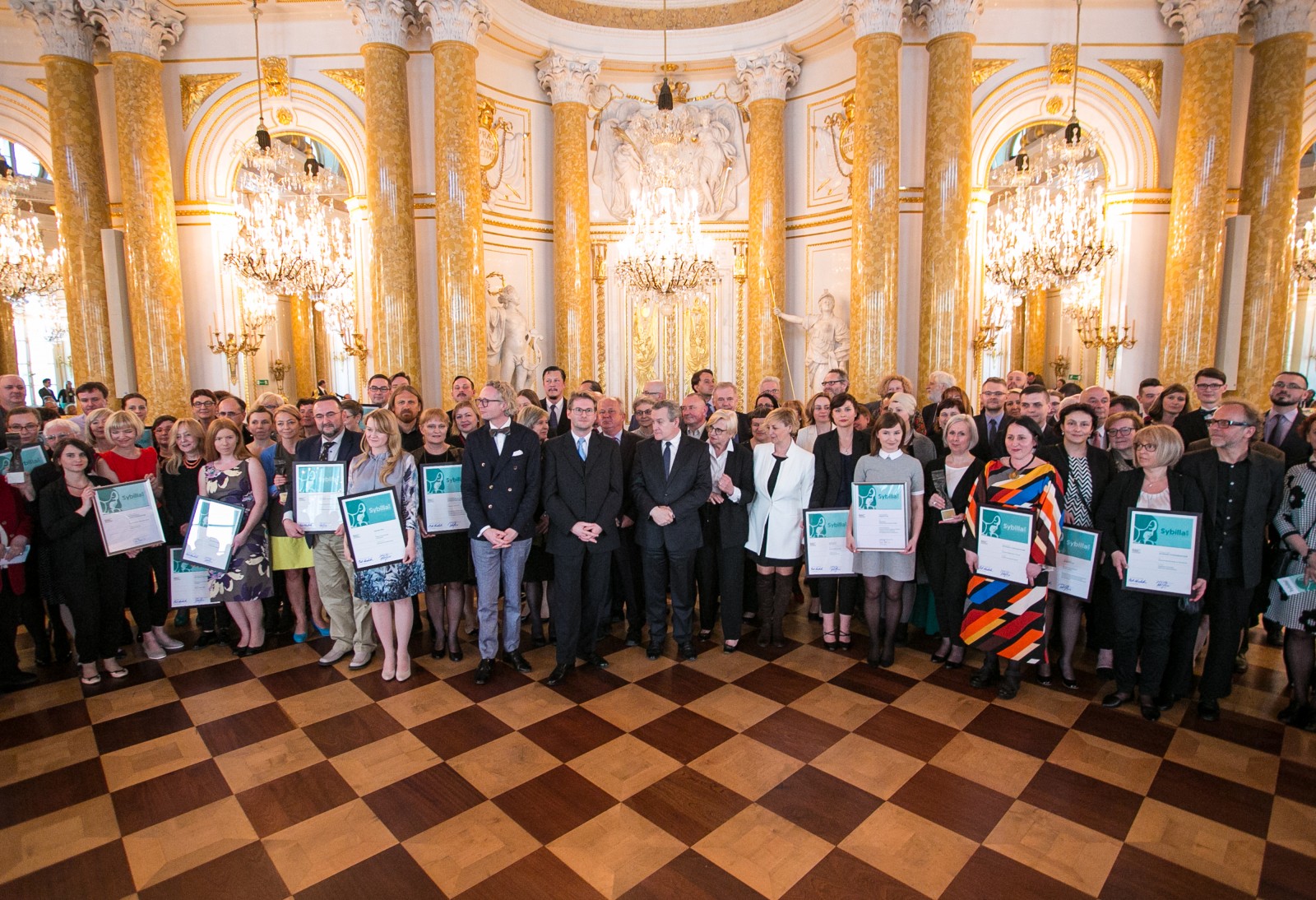 37th edition of the Sybilla Awards competition ceremony was held at the Royal Castle in Warsaw. POLIN Museum was awarded in the 'art exhibition' category for Frank Stella and Synagogues of Historic Poland, which was presented in the first half of 2016.
The exhibition of Stella's artworks was selected from amongst over 225 museum projects submitted for this year's competition. By way of unique constructivist paintings of the New York-based artist, the visitors to POLIN Museum had an opportunity to get acquainted with the fascinating history of wooden synagogues.
Frank Stella's exhibition was much more than a typical monographic exposition of an individual artist or an artistic series. The book dedicated to wooden synagogues by Polish architects Maria and Kazimierz Piechotka – which Stella had once come across – became the link between various eras and different cultures. In the early 1970s, fascinated by the beauty of Jewish synagogues, Stella began working on the Polish Village series. Each of his works received the name of a town where a wooden synagogue had once stood.
Through the work of people without whom Stella would never have produced the series, namely the students and researches of the Warsaw Polytechnic, the visitor to the exhibition was confronted with the vibrant culture of Polish Jews which inspires even now, when its material heritage is no more.
"It is truly amazing that our Museum has been awarded the most important Polish award granted in the category of art exhibitions," said Jolanta Gumula, POLIN Museum Deputy Director for Programming. "We still remain a very young institution, and Frank Stella's exhibition was a huge challenge for both its curators and organisers. We are most happy that the exhibition was appreciated by both the experts and the public. We have demonstrated that a historical museum can produce high quality art exhibitions while engaging in a dialogue on various levels with its public."
The exhibition Frank Stella and Synagogues of Historic Poland was presented at POLIN Museum in Warsaw from 19 February until 20 June 2016. Dr Artur Tanikowski of the Exhibitions Department at POLIN Museum was the prime mover and curator of the exhibition, Ewa Witkowska of the same Department was its organizing curator.
The Association of the Jewish Historical Institute and the Embassy of the United States in Poland were the exhibition partners, while the Warsaw University of Technology and the Institute of Art at the Polish Academy of Sciences were its co-organizers. 
The exhibition was also shortlisted as one of the 15 best exhibitions in the world in a ranking published by the Hyperallergic portal in December 2016. 
Patrons
 
Partner
 
Co-organizers
 
Joint Institution of Culture