Historic meeting with Jewish organizations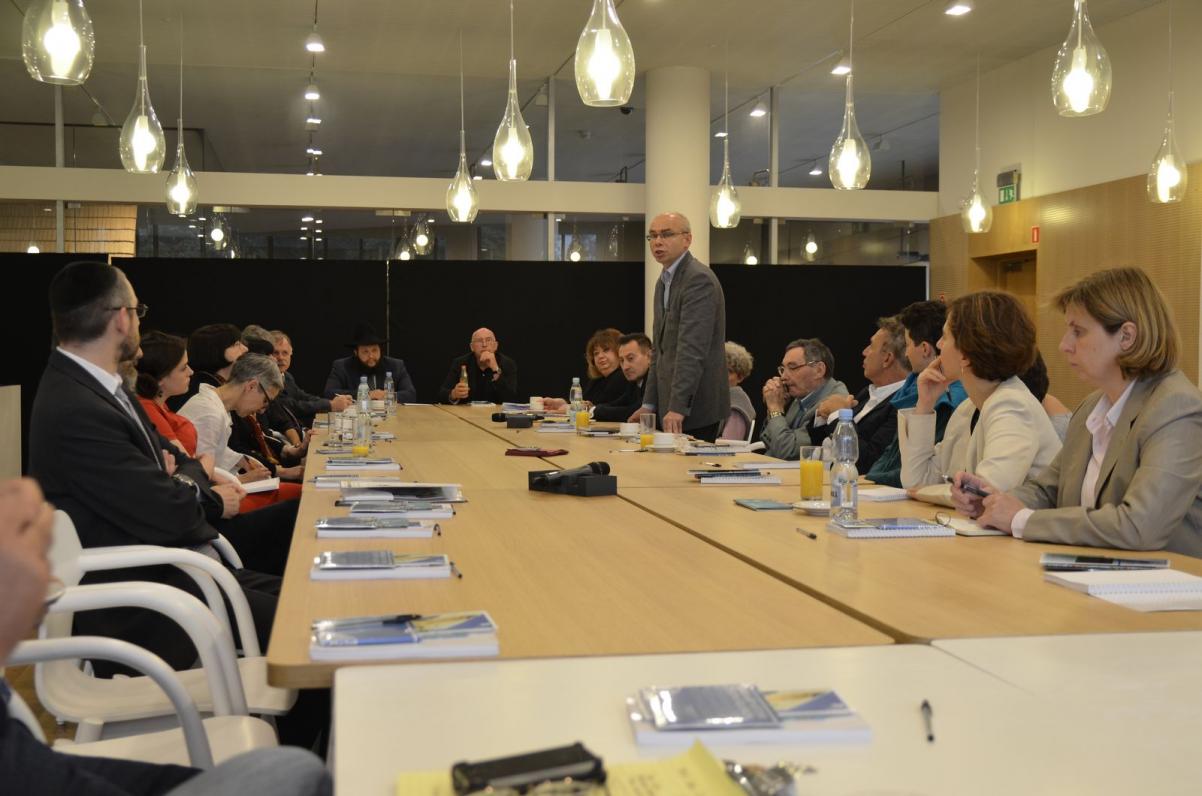 On May 28 a very important meeting took place at the Museum of the History of Polish Jews. Never before in the Museum's history have we had an honour to guest heads of so many leading organizations uniting Polish Jews.
Director Dariusz Stola invited representatives of the following organizations: the Jewish Religious Council in Warsaw, Centre for Progressive Judaism at the Jewish Religious Council in Warsaw, Chabad-Lubavitch Poland, Beit Warszawa Foundation, the Social Cultural Society of Jews in Poland, the Shalom Foundation, Foundation for the Preservation of Jewish Heritage, B'nai B'rith Poland, All-Poland Jewish Youth Organization, Association of "Children of the Holocaust" in Poland, the Association of the Jewish Historical Institute, the Memory and Future of the "The Rescued for the Rescuers" Monument Construction, the Polish Council for Christians and Jews, Joint Distribution Committee Poland Foundation, Jewish Community Centre Warsaw, Ronald S. Lauder Foundation, Lauder-Morasha Schools, Professor Moses Schorr Foundation, the Second Generation Association, the Taube Centre, the Nissenbaum Family Foundation.  
The Museum was established in order to - by way of reviving and preserving memory of the 1000 year long history of Polish Jewry - contribute to shape the communal future, mutual understanding and respect amongst Poles and Jews, societies of Europe and the whole world. However, this mission could not be fulfilled without those whose history it is retelling – Polish Jews.
Hence the need to discuss the foregoing collaboration between the Museum and the Jewish organizations and to plan the cooperation in the future. The guests emphasized that in many cases the collaboration between their organizations and representatives of the Museum had begun at the very moment the idea of establishing the Museum had emerged, whereas the Museum itself owes its coming into existence to the Jewish organizations' involvement.
Participants of the meeting discussed their expectations and possibilities of cooperation at organizing various events – both for wide audiences and for the members of Jewish organizations. The guests toured the Museum's Core Exhibition which is being installed at the moment and which ceremonial opening has been planned for October 28.