Report: "Lectures on the Core Exhibition"
image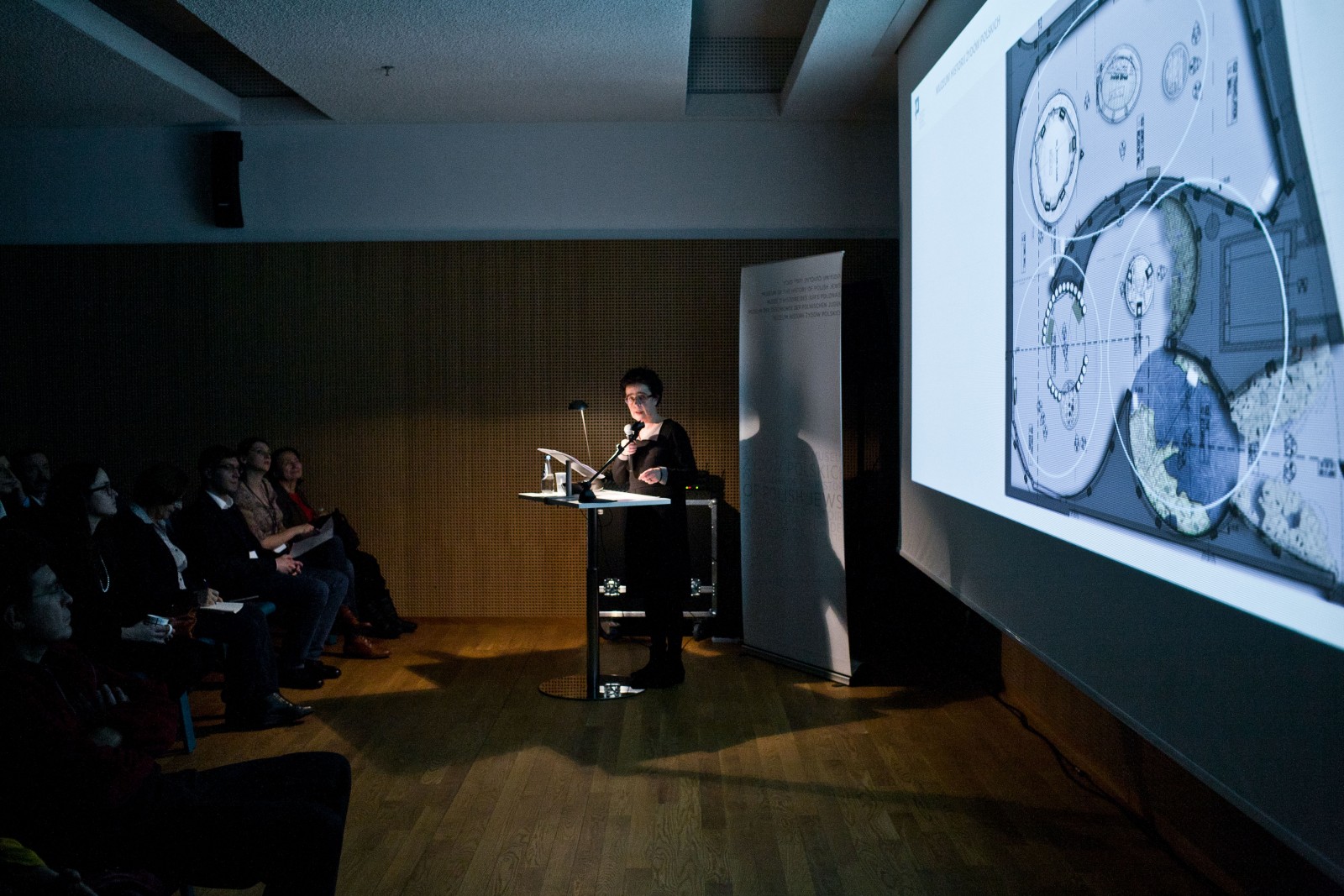 image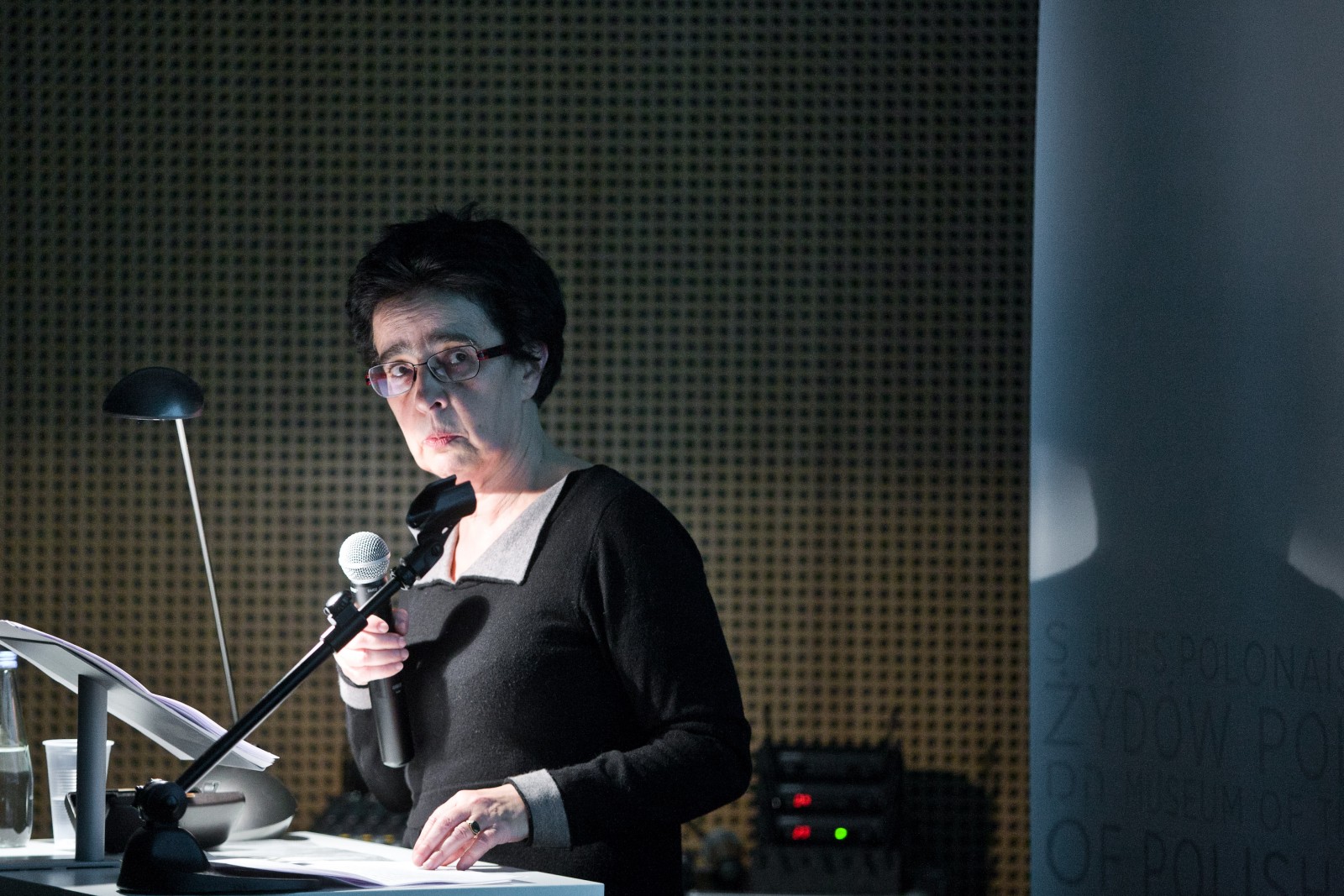 image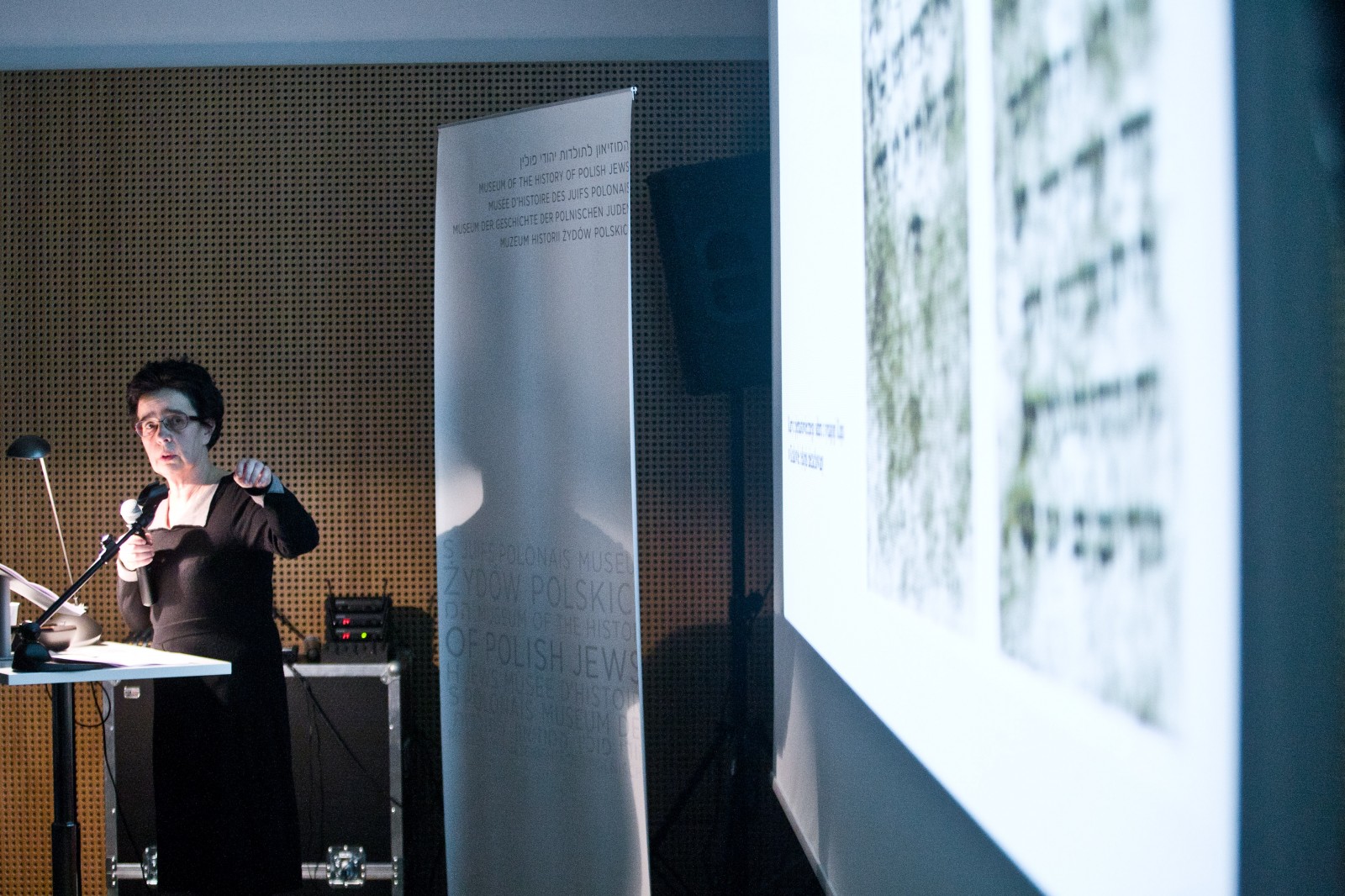 image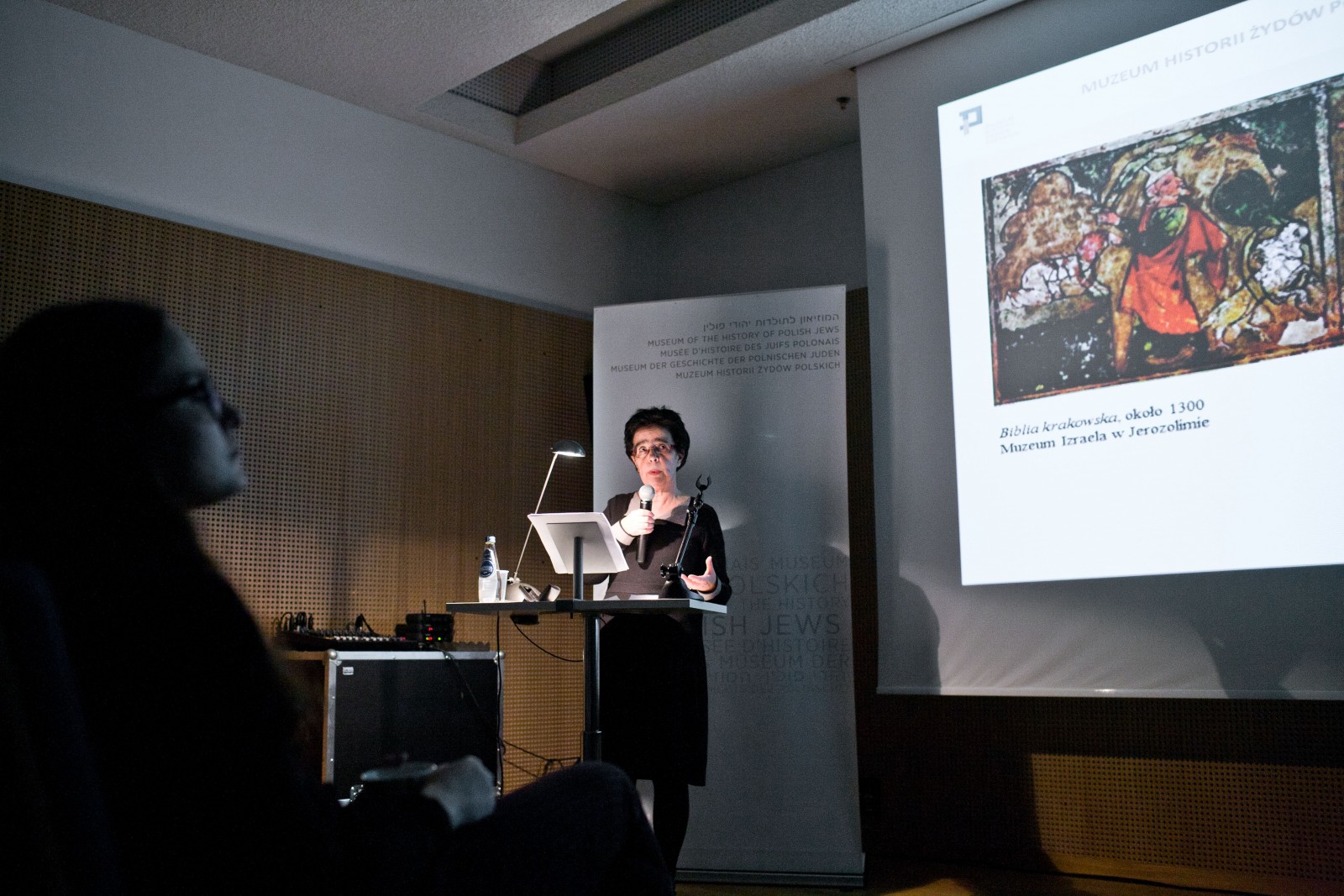 image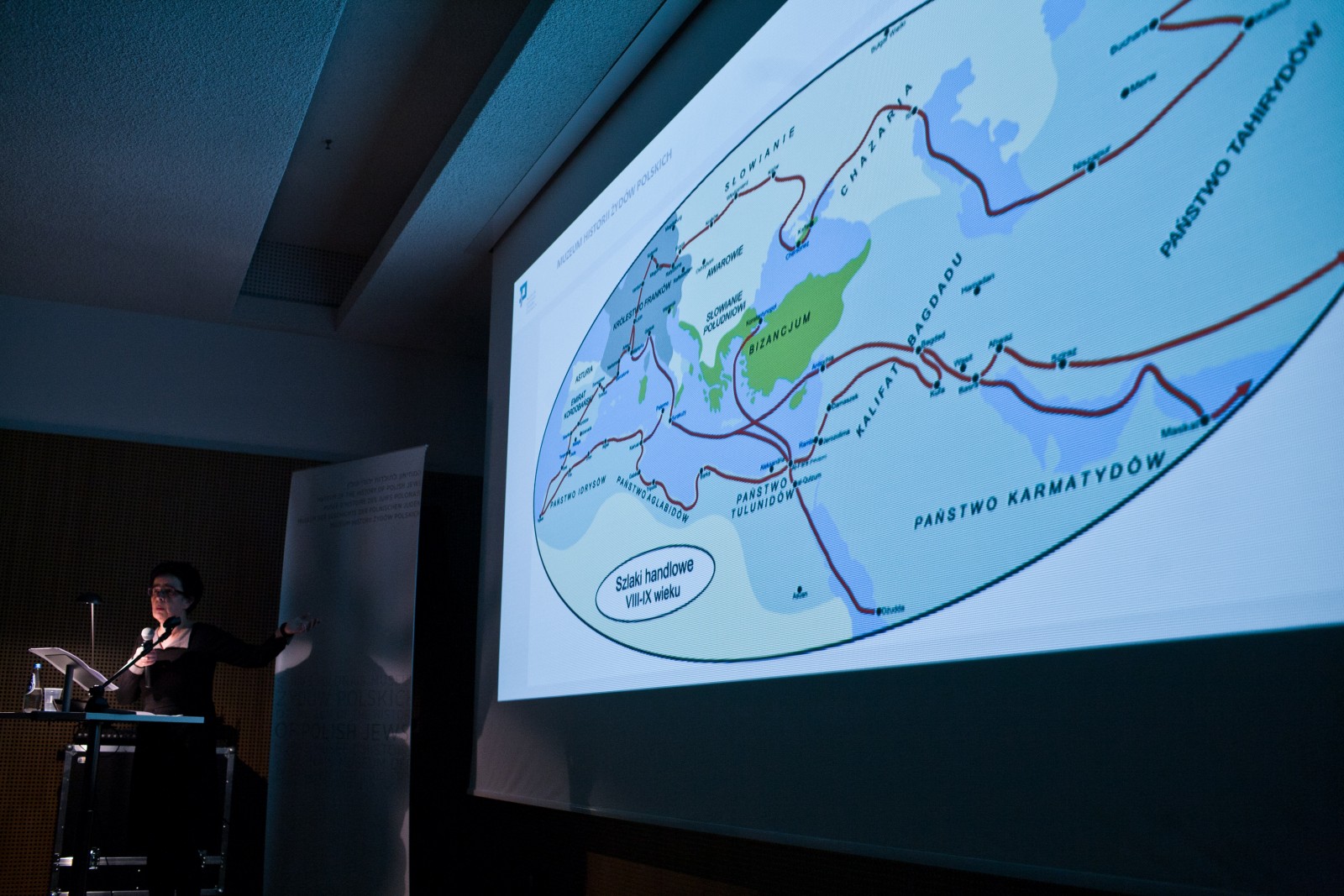 image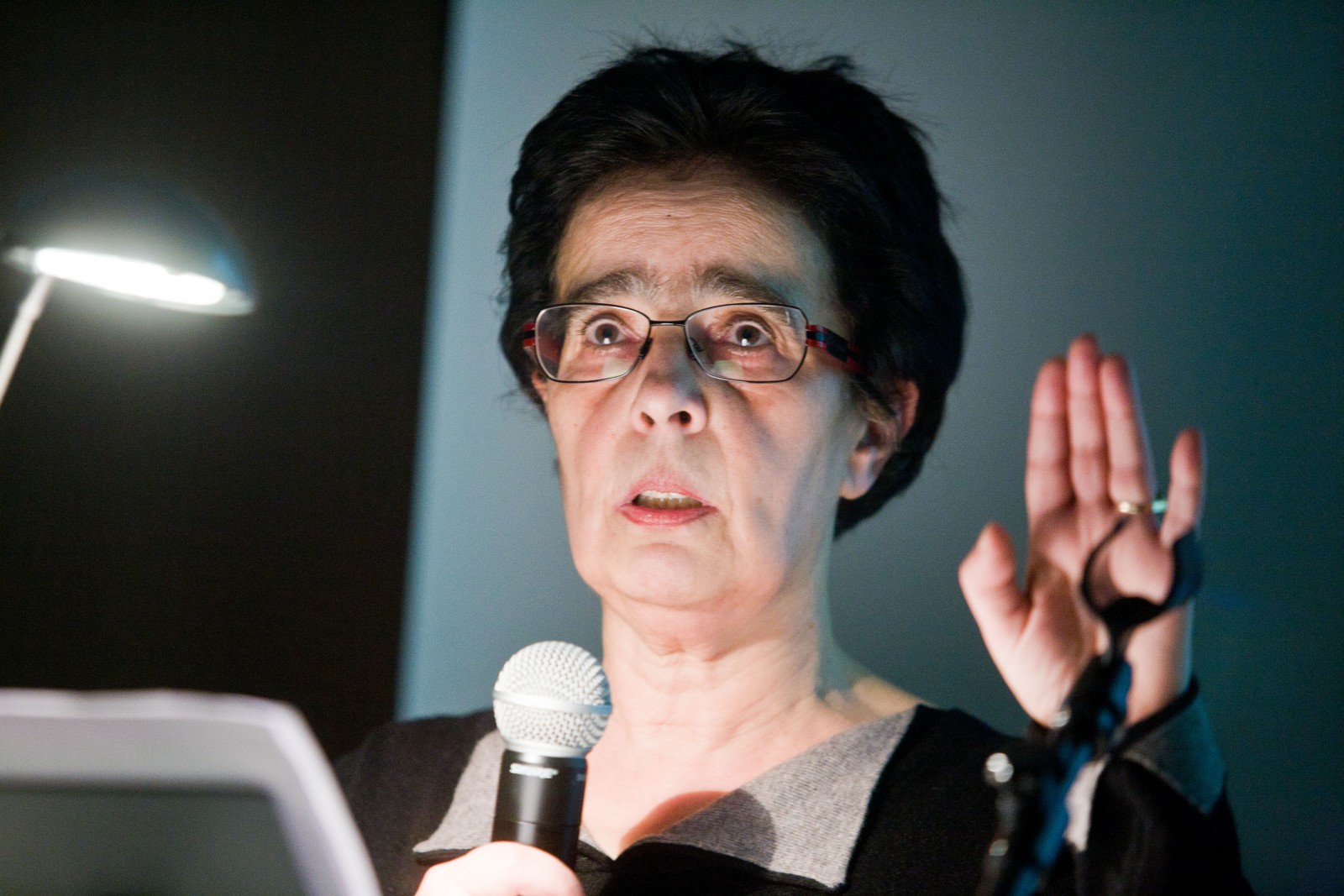 image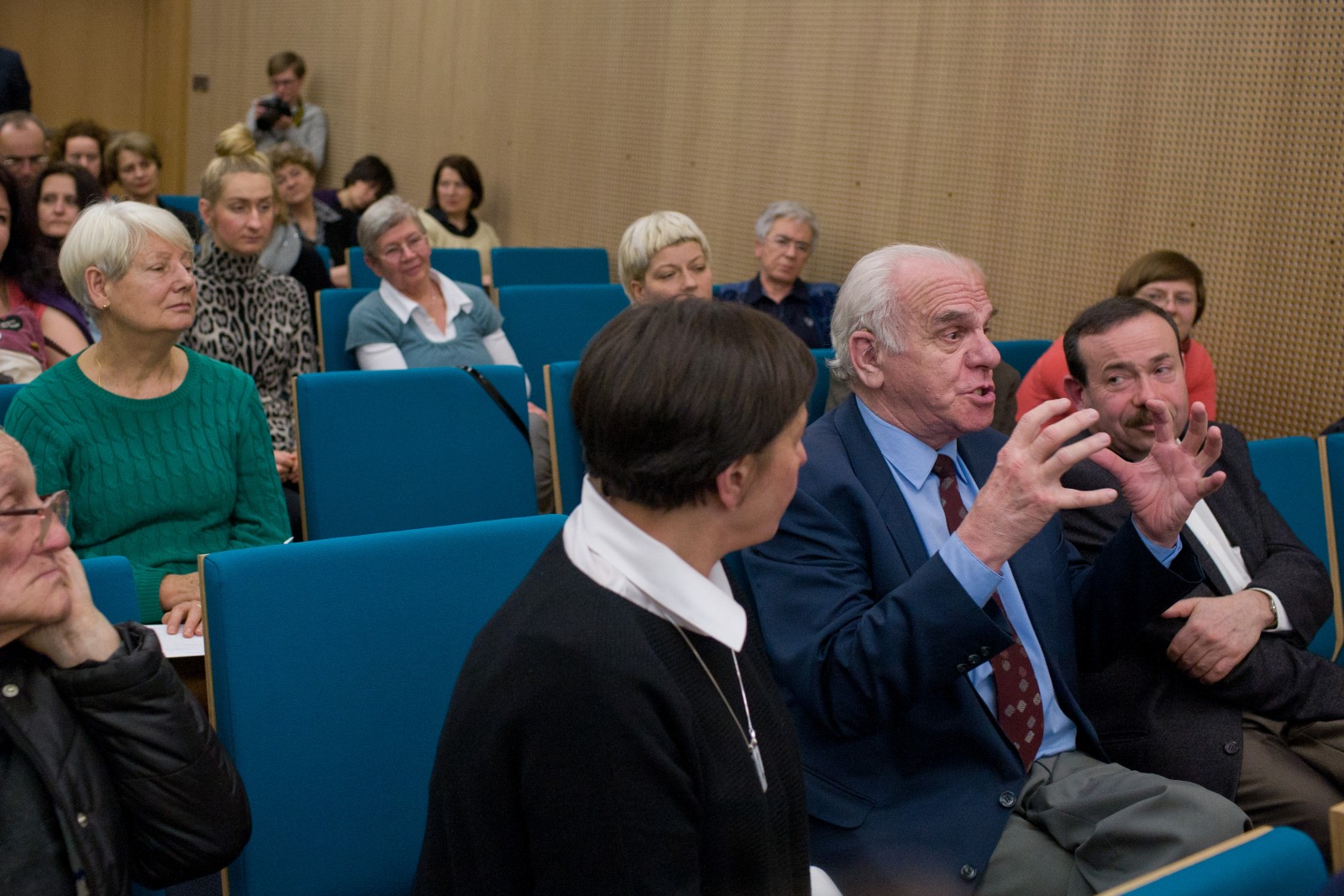 image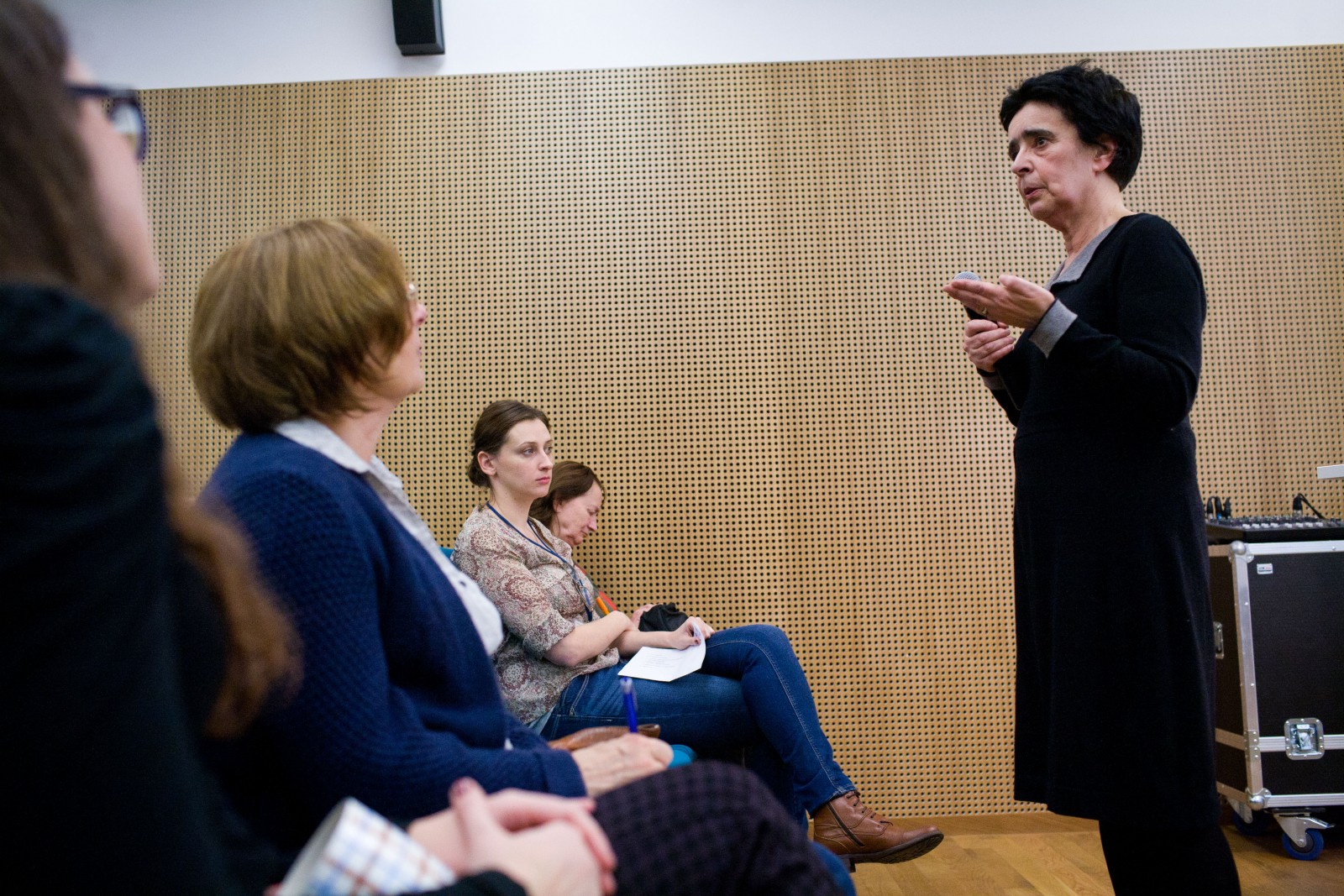 On December 9, 2013, Prof. Hanna Zaremska (Institute of History, Polish Academy of Sciences) delivered a lecture entitled A Historian in the Museum. The Middle Ages Gallery of the Museum of the History of Polish Jews—the third lecture in our Core Exhibition series.
Prof. Zaremska, the author of the concept for the Middle Ages gallery, divided her lecture into three parts. In the first, she spoke about the thematic areas that influenced the topography and chronology of the gallery. These were: the market, linked to early stages of Jewish mercantile activity before the settlement period; the stronghold, which was an early type of settlement; and the town, in which Jews lived and worked according to the laws that governed their affairs. Prof. Zaremska remarked that the gallery is narrated using the voices of individuals from the era, who like guides, lead the visitors through the narrative, the phenomena and the processes shown in the exhibition.
In the second part of the lecture, Prof. Zaremska spoke about the Middle Ages gallery team and the contributors. She emphasized the key role of Prof. Barbara Kirshenblatt-Gimblett, Core Exhibition Program Director, in the creation of the exhibition as a whole. Prof. Zaremska also introduced the gallery consultants: Prof. Tadeusz Baranowski and Dr. Dobrochna Gorlińska, as well as her closest co-workers from the Museum of the History of Polish Jews, Kalina Gawlas and Magdalena Dopieralska. She also said that meeting the designers from Event Communications, Arnaud Dechelle and Kathy Jones, was very important to her.
In the third part of the lecture Prof. Zaremska shared her reflections on the experience of entering the world of exhibition design from the world of academia. The biggest challenge for a historian, she said, was to make definitive statements, especially with regard to unresolved historical dilemmas. She also added that, from her perspective, it took little time to create the Core Exhibition, considering the enormous gaps in knowledge that had to be filled in the process. The remark was a response to the frequent criticism that work on the Core Exhibition has taken a long time.
After the lecture Prof. Zaremska answered questions from the audience.
We invite you to view the photo gallery of the event.
We also invite you to the next meetings in the Lectures on the Core Exhibition series:
21.01.2014, 6.00 PM – Prof. Igor Kąkolewski, Poland – A Jewish Paradise? On the Question Marks in the Golden Age Gallery (16th-17th centuries)
10.02.2014, 6.00 PM – Ewa Małkowska-Bieniek, A Unicorn in the Town. The 17th and 18th Century Gallery
24.02.2014, 6.00 PM – Prof. Marcin Wodziński, Jews in Poland or Polish Jews? The Main Challenges of the Long Nineteenth Century Gallery
Supported from the Norway and EEA Grants by Iceland, Liechtenstein and Norway.


www.eeagrants.org, www.norwaygrants.org