Jewish Food Tour of Poland
image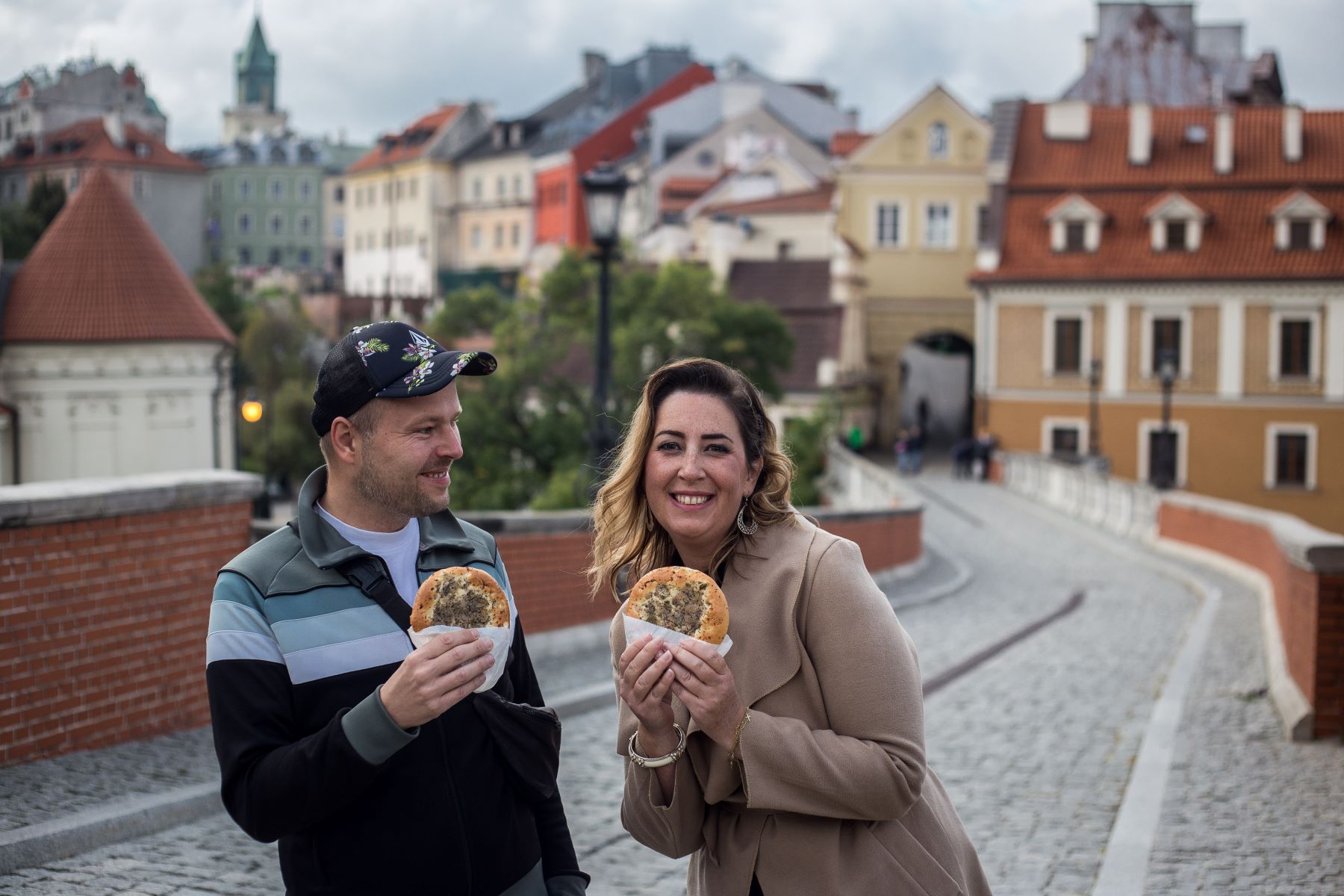 image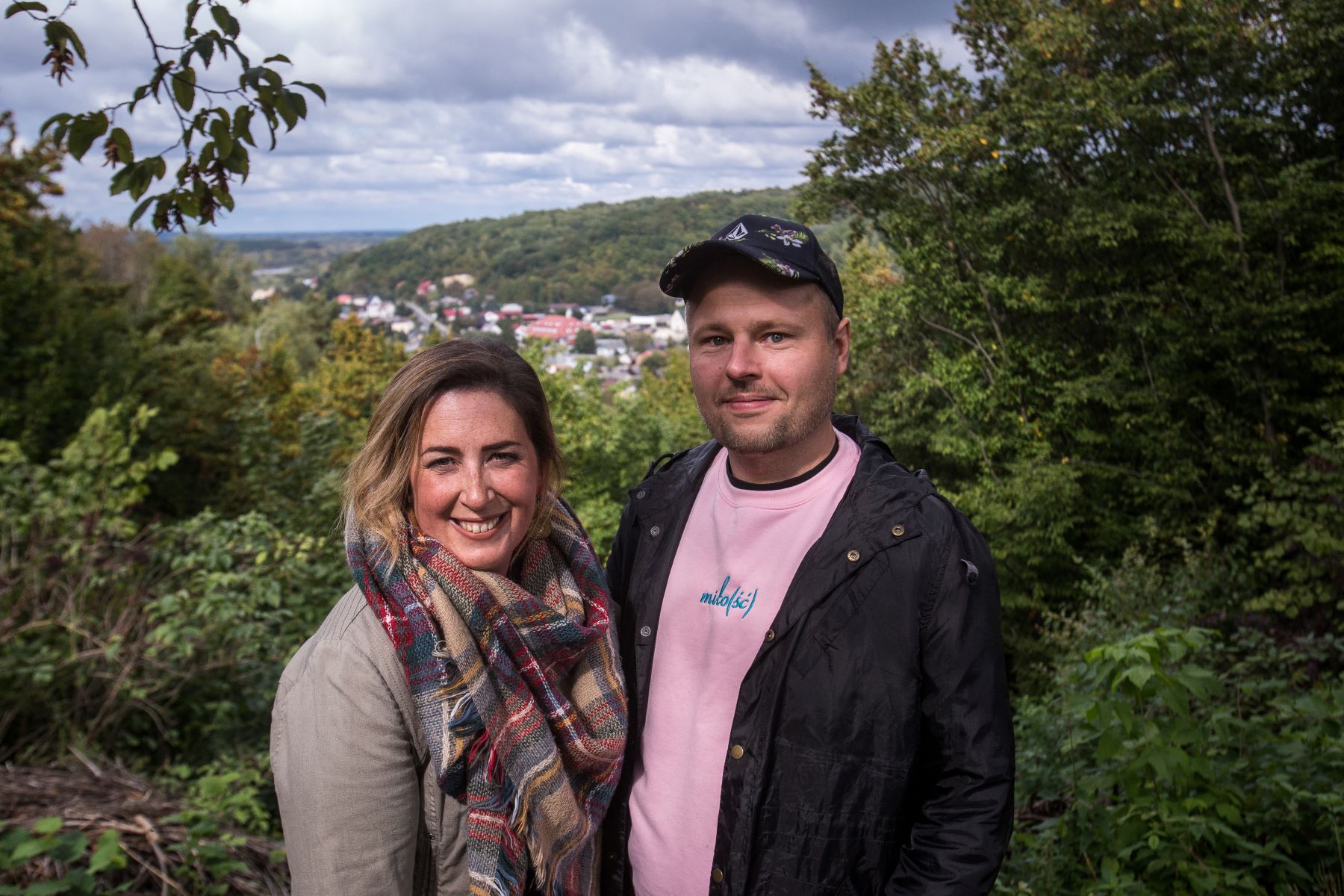 image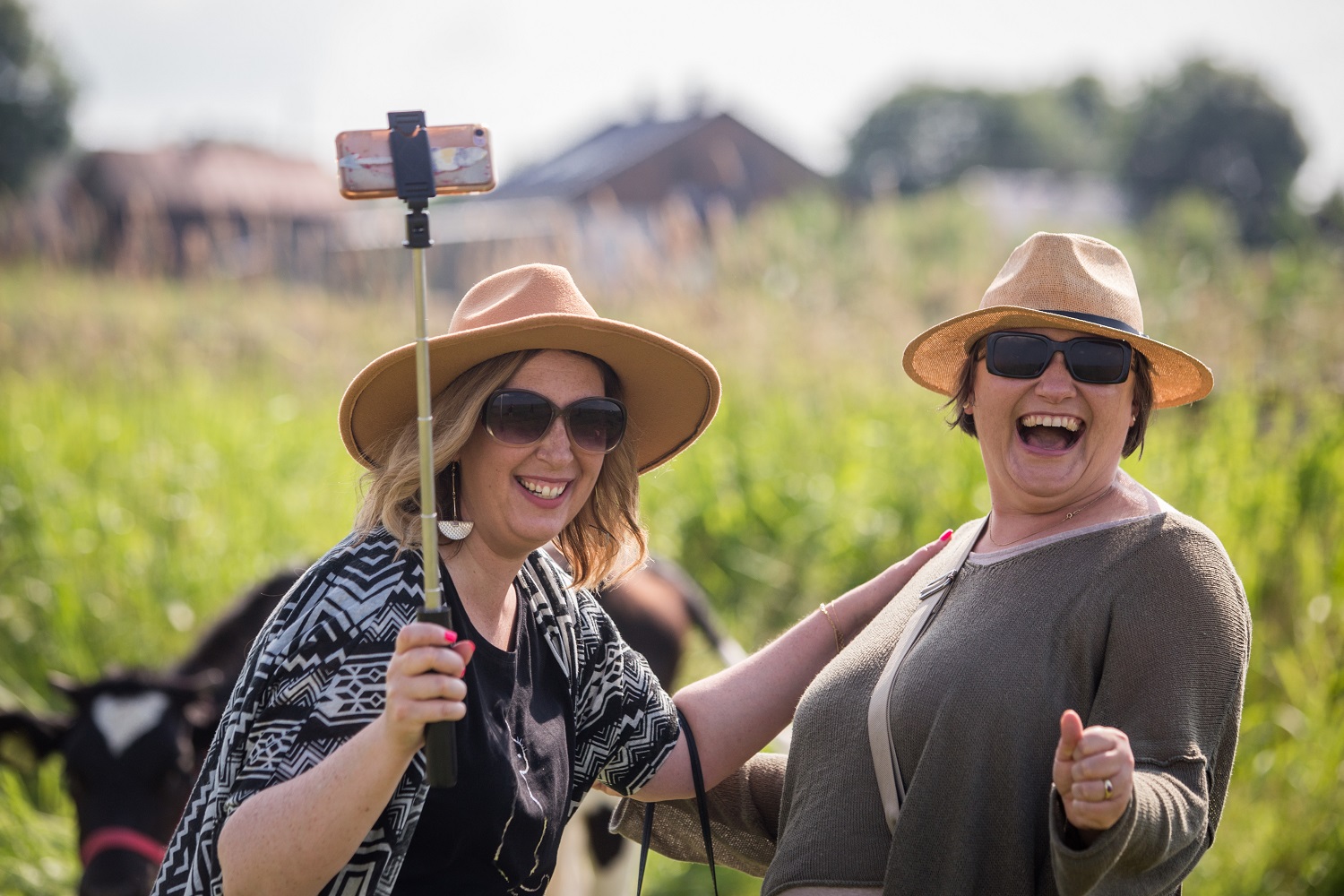 image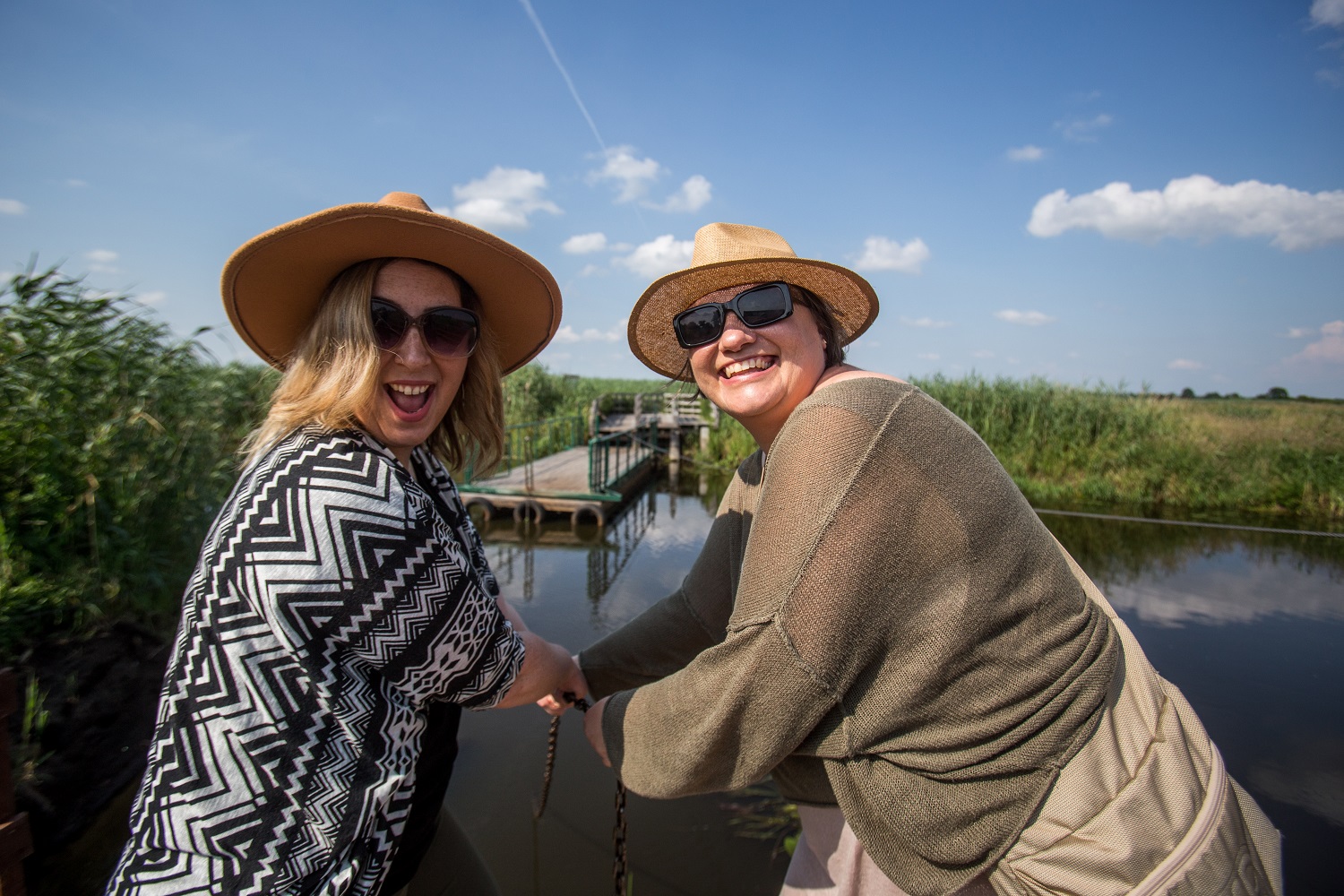 image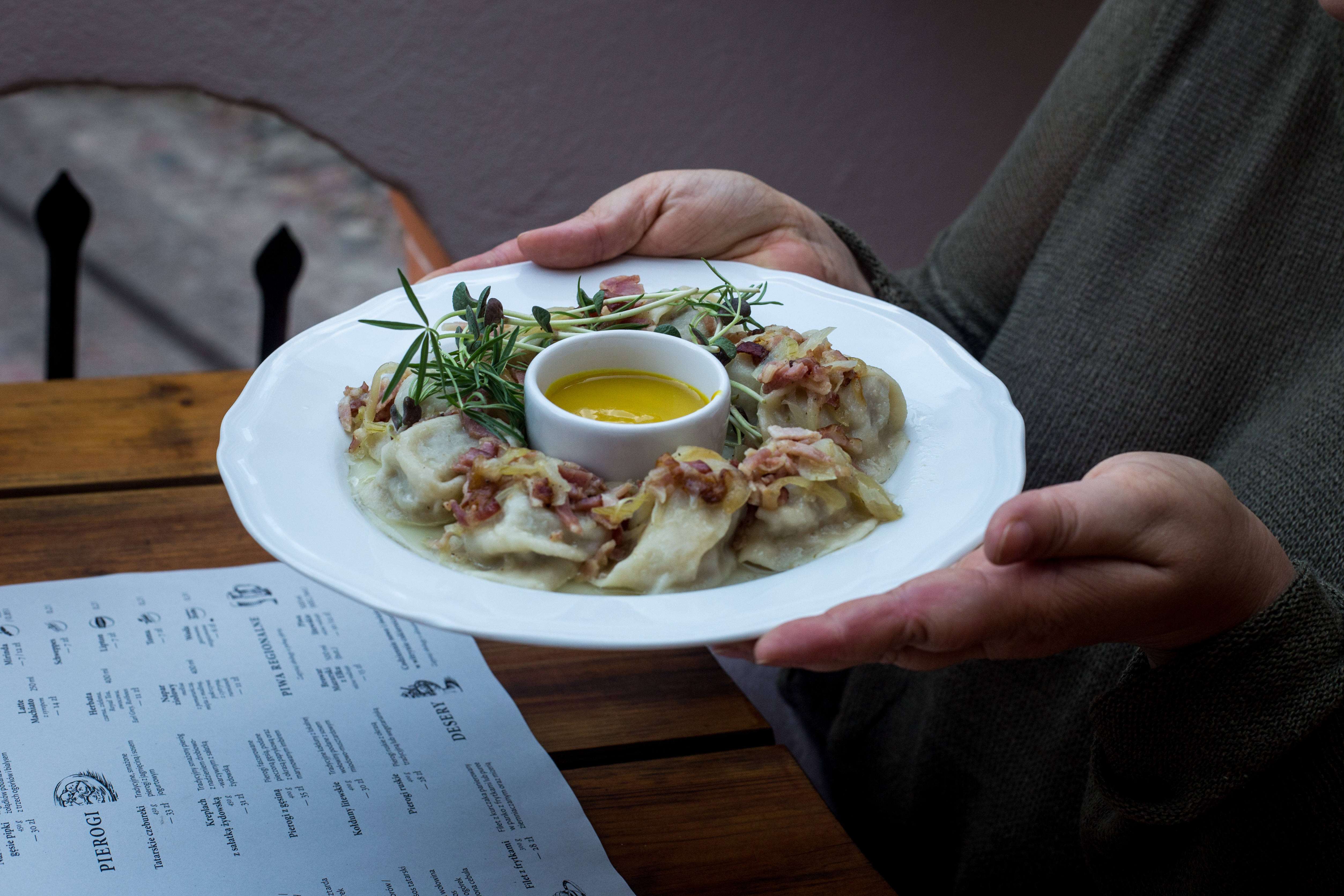 image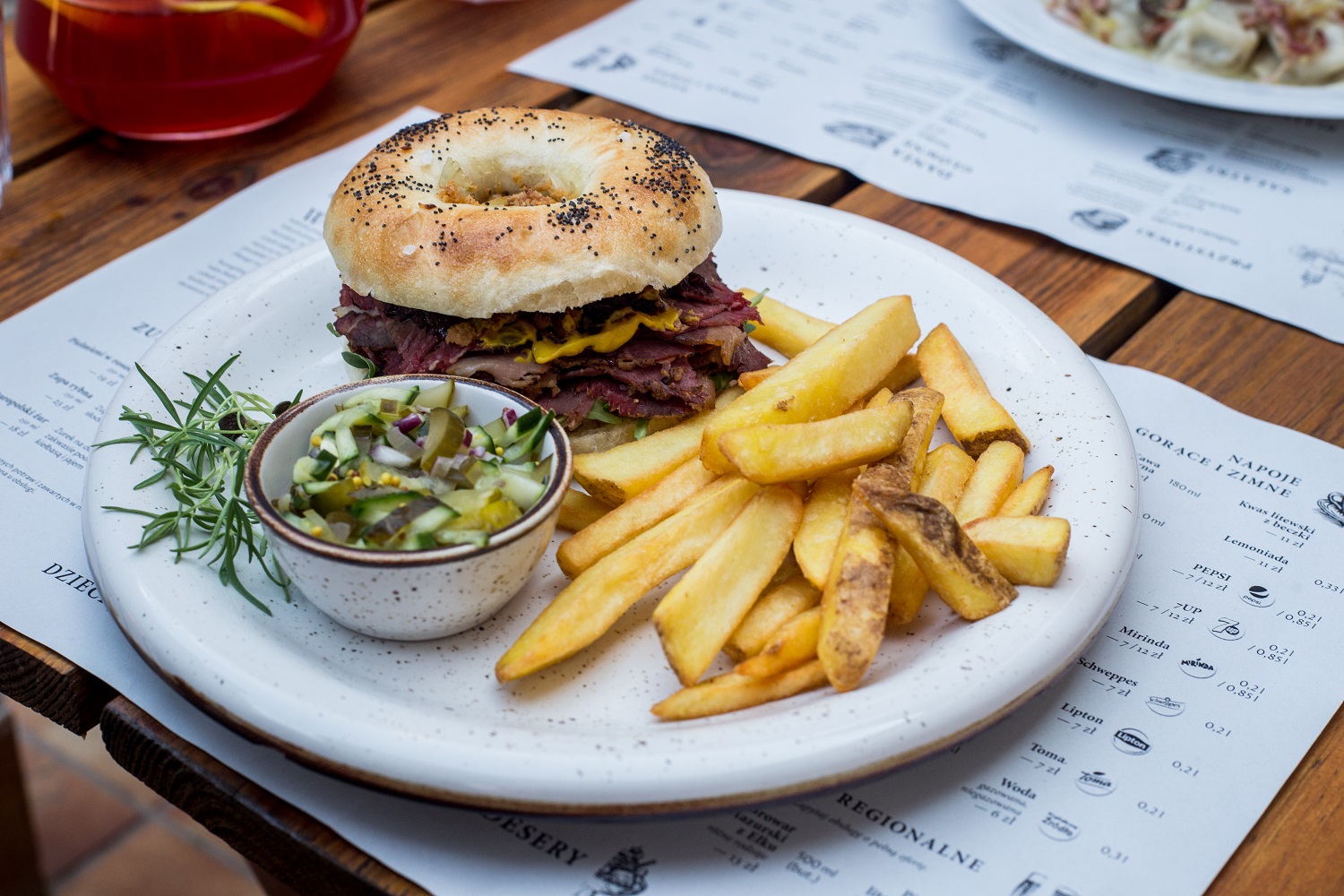 image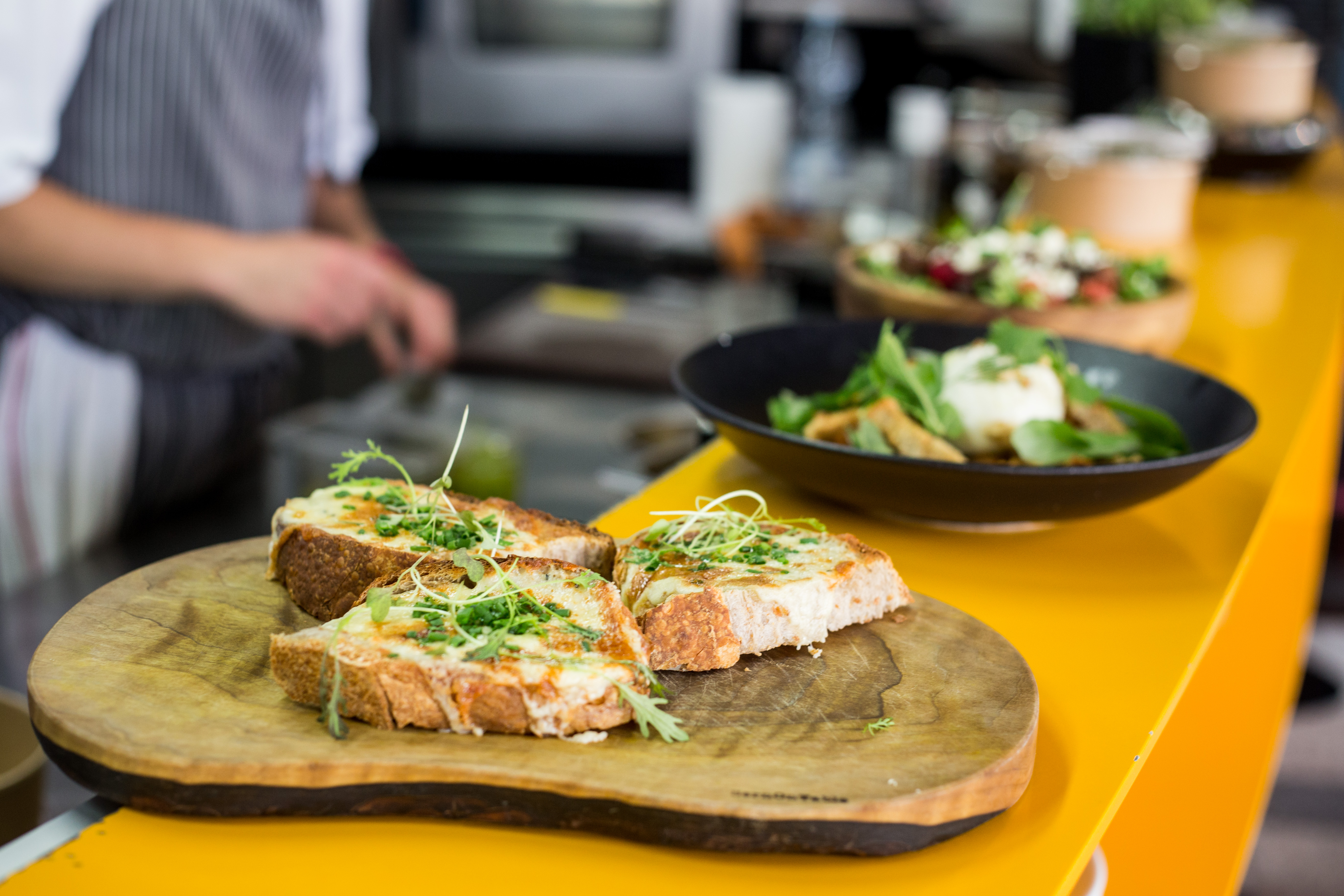 image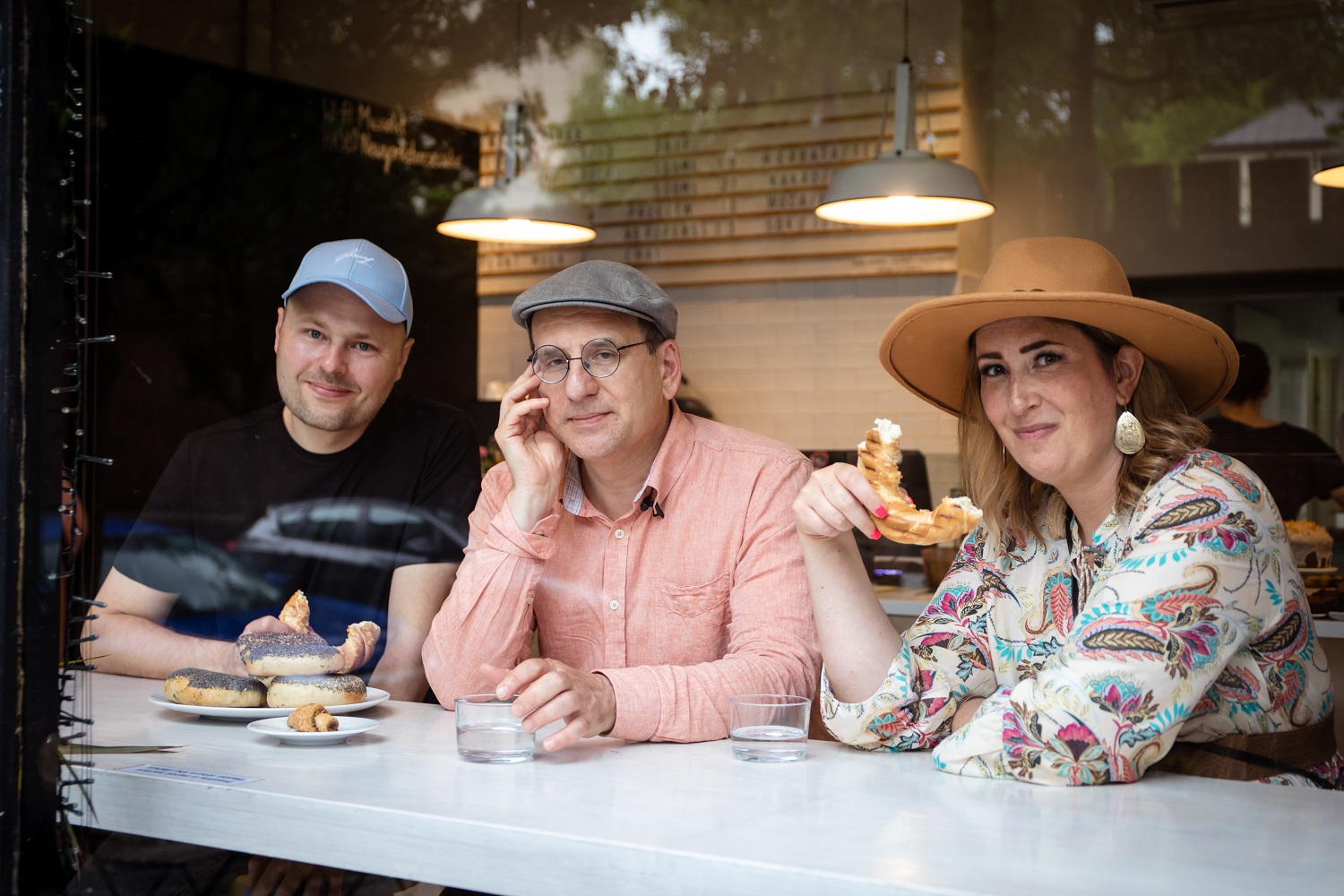 image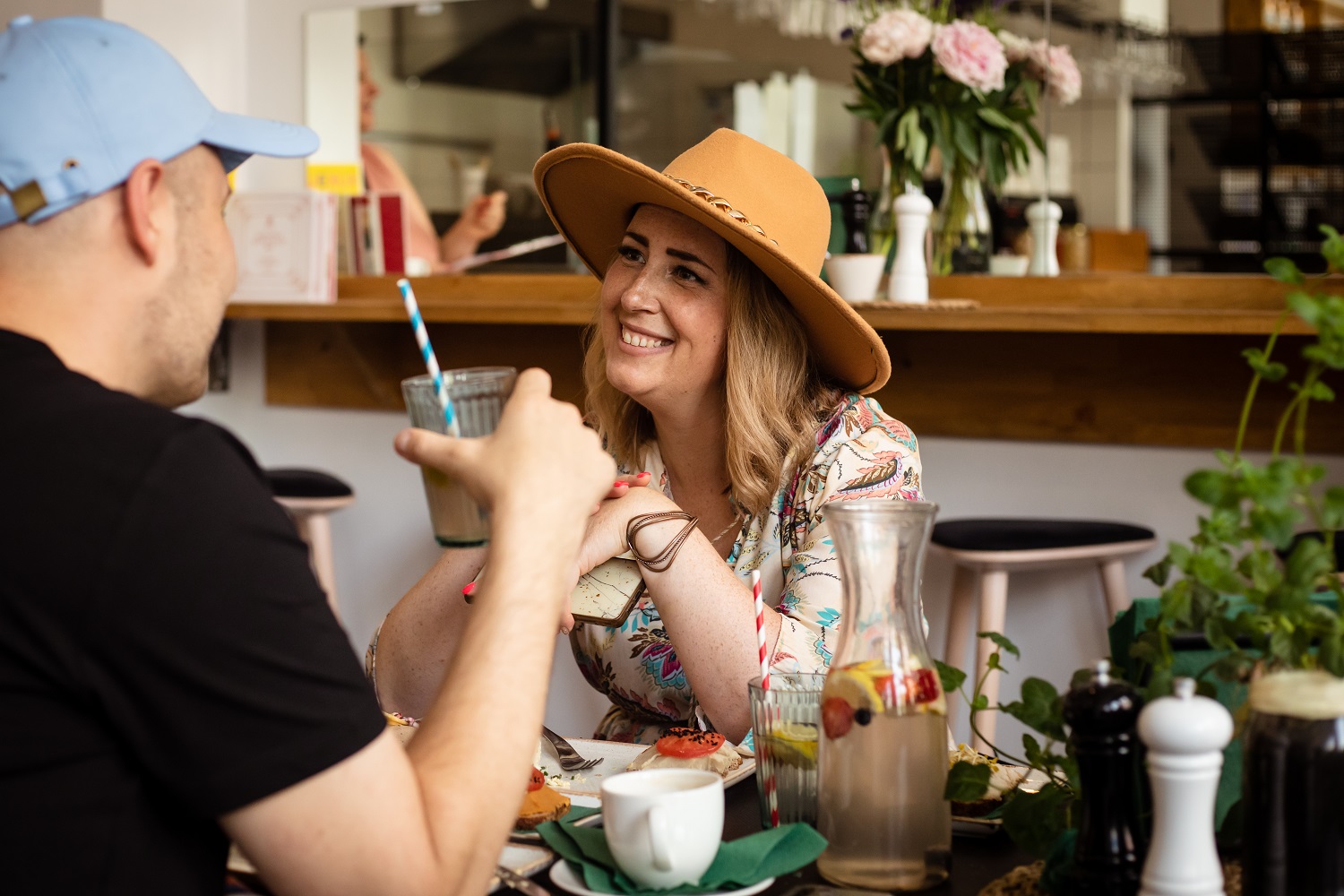 image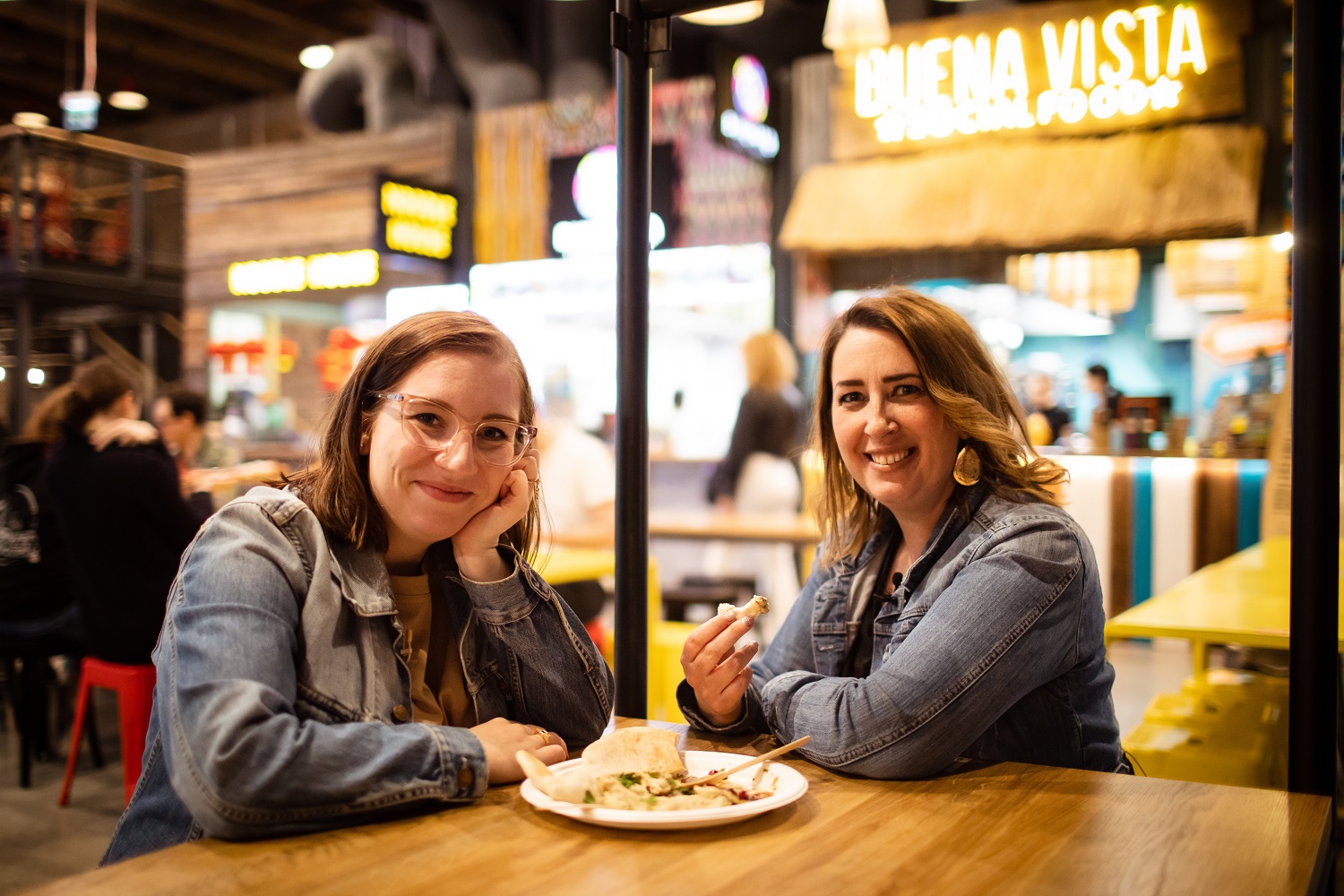 image
image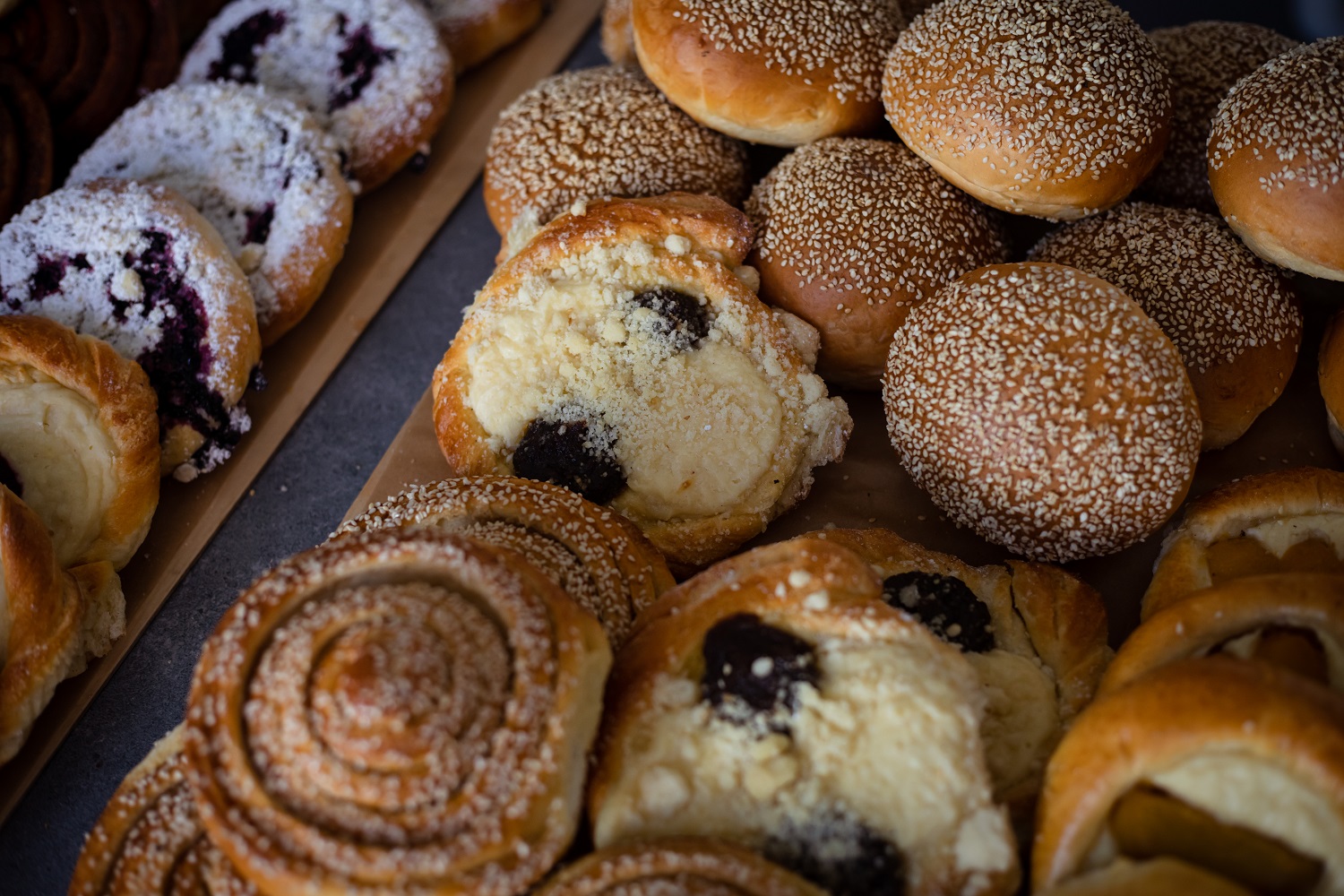 Join our online series to discover the role of Jewish culinary traditions in today's Polish cuisine, and find out where the tzimmes, bagels, gefilte fish, bialystokers and onion pletzls will take us.
During our online culinary tours, we will speak to restaurant owners, chefs, authors of cookbooks, historians, and with Magdalena Maślak – curator of the "What's Cooking. Jewish Culinary Culture"exhibition at POLIN Museum. The online version of the exhibition serves as an ideal tour guide for our culinary explorers ready for adventures in Warsaw, Krakow, Podlasie and in Lublin.
Warsaw Tzimmes
Mary and Marysia take us on a culinary tour of Warsaw. Strolling across the city, they discover Jewish flavours in Warsaw market places as well as in popular restaurants. They realise that Jewish cuisine is still in vogue in Poland, even if culinary tastes might have changed over time. Today, big-city foodies choose Israeli hummus. Pre-war foodies, meanwhile, used to relish the delicacies of traditional Ashkenazi cuisine, such as tzimmes and goose.
Krakow Bagel
Mary and Radzio set off on a culinary tour of Kraków in order to find out how the traditions of Ashkenazi cuisine inspire contemporary Polish food. They discover that the best way to look for traces of Jewish taverns are novels from the canon of Polish literature. While looking for the best Krakow bagel and traditional gefilte fish, they find cookbooks full of old recipes. They ponder over how future generations of chefs and foodies can draw from the treasury of culinary traditions.
Bialystoker from Podlasie
Mary and Agnieszka are off on a culinary tour of Podlasie. They visit Białystok, Tykocin, and a Podlasie Herb Garden in Koryciny. This is the realm of a delicious Jewish bagel called the 'bialystoker kuchen.' It is also a region where when ordering a meal, you get a taste of the history of Poland and Lithuania. This region is known for its centuries of multicultural coexistence which made up one state: The Polish-Lithuanian Commonwealth. This region is steeped in local culinary traditions that are enjoyed internationally.
By fixing meals based on Fania Lewando's recipes, Mary and Agnieszka discover culinary treasures of Podlasie, namely local produce and spices. They also present flavors typical of Ashkenazi cuisine, albeit in its Northern, less sweet version.
Lublin Onion Pletzls
In the fourth episode of Jewish Food Tour of Poland Mary and Radzio are on the move again in their quest for the Ashkenazi flavours in modern Poland. This Jewish food tour will take them to the Lublin and Kazimierz Dolny area where they will immerse themselves in the rich history of local Jewish communities. While in Lublin they savour the onion board called cebularz and will try to get to its Jewish roots. They will look into Jewish legends and find out more about the famous and mysterious Esther who stole the heart of the greatest medieval king of Poland, serving him a humble plate of onion pletzel.