"WARSAW: MULTICULTURE"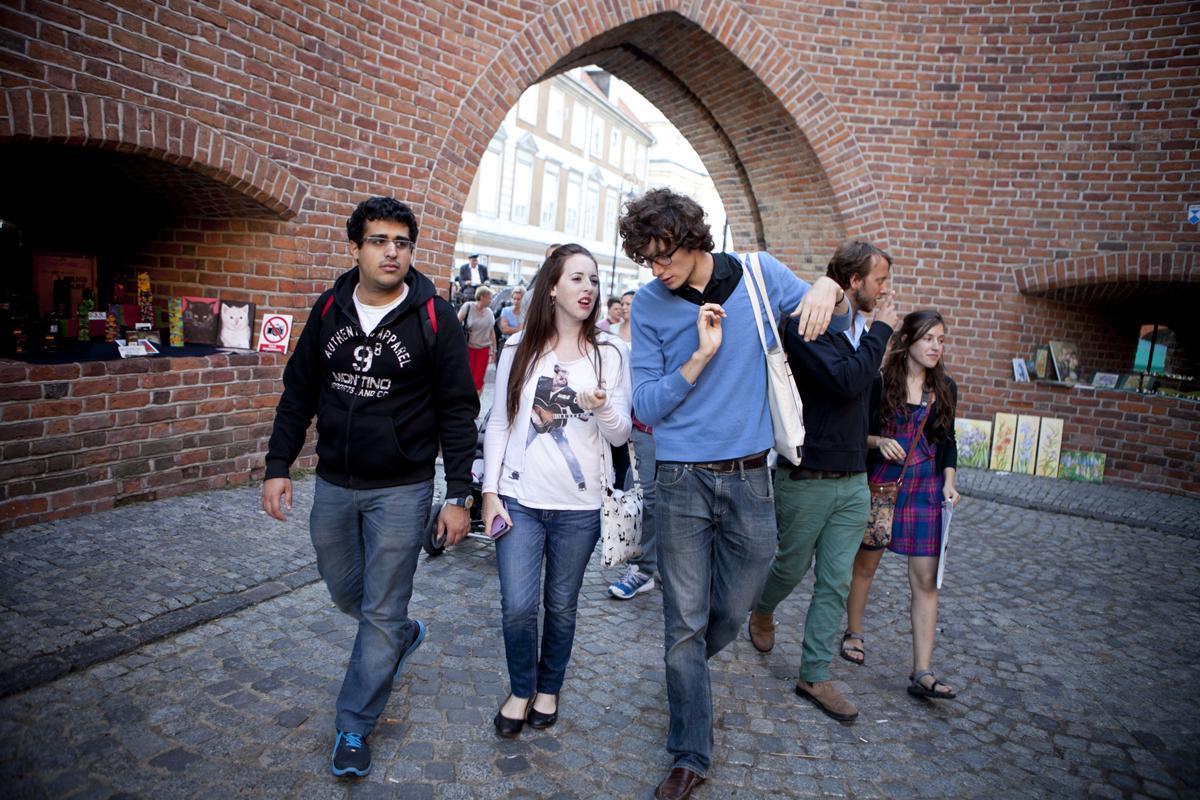 On Friday, November 8, 2013, join us for the inauguration of a three-year cycle of activities devoted to the multiculturalism of Warsaw.
Representatives of various Warsaw organizations and institutions will talk about their projects related to intercultural dialogue. We will see different examples of activities, including a web portal, educational, sports and music projects or the creation of a Warsaw center for multiculturalism. We will also have an opportunity to learn about the different perspectives taken by organizations, and reflect on topics such as: How to talk about multiculturalism? How to avoid being conventional when talking about cultural co-existence? How to run intercultural projects without excluding minorities? We invite intercultural activists, animators and researchers to share their views, as well as all those for whom the co-existence of different cultures, groups and communities in society is an important issue.
Discussion participants will include: Mamadou Diouf (Founder of the Afryka Another Way Foundation), Zuzanna Dłużniewska (Editor of the website Continent Warsaw – Warsaw of Many Cultures website), Krzysztof Jarymowicz (Head of the Fundacja Dla Wolności), Jakub Petelewicz (Educational Director at the Forum for Dialogue among Nations) and Magdalena Wojno (Member of the Social Dialogue Commission on Foreigners, City of Warsaw).
Further events in the Multicultural Warsaw cycle:
November 10, 2013, 3.00 PM, MULTICULTURALISM LOCALLY – panel discussion and project workshops
November 15-17, 2013, MULTIWARSAW: IDENTITY, journalism/film workshops
November 21, 2013, 8:00 PM, screening of MOJA WARSZAWA (My Warsaw), reż. M. Zmarz-Koczanowicz
Admission to all events is free.
More information coming soon on the Museum website.
Join us!
The Multicultural Warsaw cycle of activities is carried out as part of the Faces of Diversity component of the Jewish Cultural Heritage project.
Supported from the Norway and EEA Grants by Iceland, Liechtenstein and Norway


www.eeagrants.org, www.norwaygrants.org


Media partners