Project Village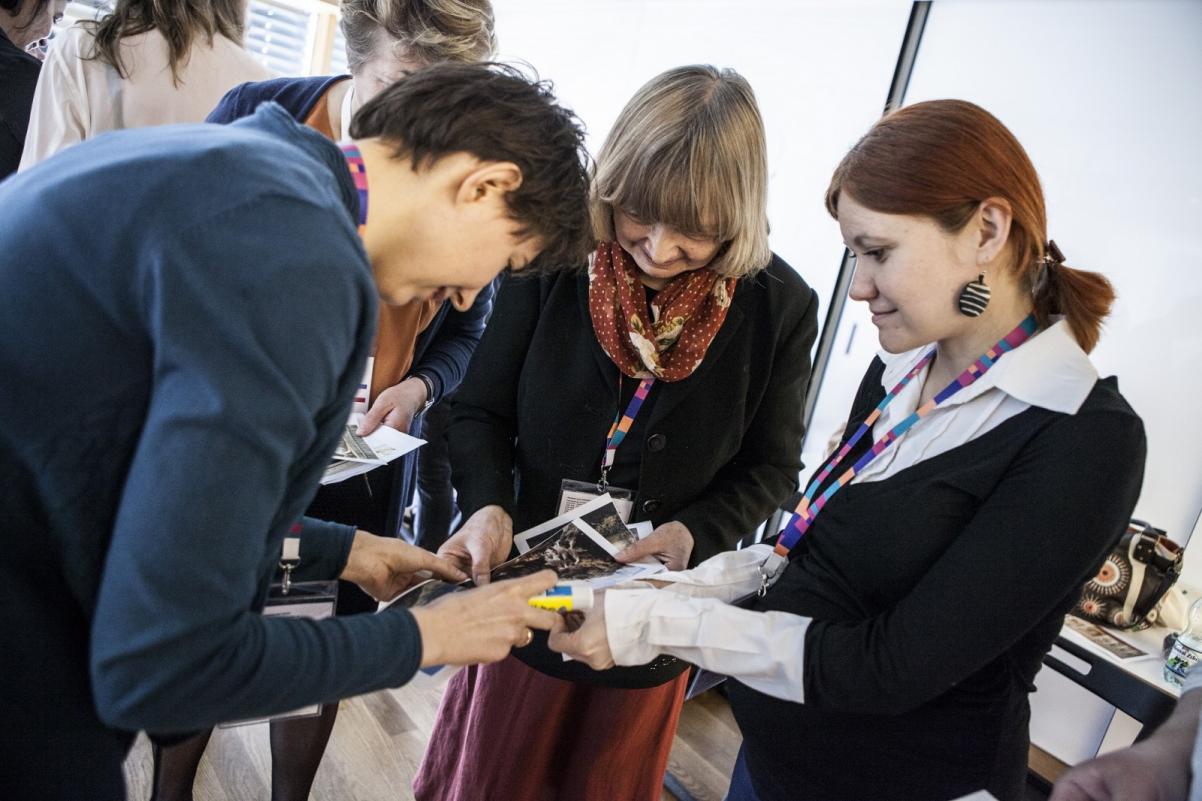 In the Project Village people from across Europe, and beyond, will be presenting their Jewish cultural heritage projects. This is an outdoor networking session that is open to the public. We encourage participants to invite their friends and interested parties to attend. The program includes workshops, performances, interactive installations that allow visitors to experience the methods being used by international organizations and practitioners.
The Project Village participants are going to be divided into sub-villages based on the topic of their projects; where everyone can get acquainted with projects working on reconstruction, language and education, local community, media, art, Holocaust education, and books. The Project Village will take place on Willy Brandt Square. In the case of inclement weather it will be moved inside POLIN Museum.
The Project Village has an informal atmosphere and common tables where people engaged with Jewish cultural heritage can bring their materials. The event has a structured program to ensure that quality networking takes place but also has the time and space to allow participants to wander around and explore.
GENERAL PROGRAM
11:00 Great Mapping – put your project on the map of Europe
11:30 Networking sessions in each sub-village
Special workshops
12:00 – 12:40 Preserving Culture and Memory through Drama and Art, Play Excerpt & Workshop – The Foundation for Holocaust Education Projects (PL/ENG)
12:45 – 13:00 Methods in international collaboration on Holocaust Education, Talk – The Organization of Drohobycz, Boryslaw and Vicinity Survivors and Descendants (ENG)
13:00 – 14:00 – Activities at the sub-villages part 2
Special workshops
13:00- 13:30 The Happy Union of Flowers on a Soviet Blank Holiday, Workshop – International Centre for Litvak Photography (ENG)
13:30 – 14:00 Storytelling Workshop – Association of Storytellers, Grupa Studnia O. (ENG)
14:00 – 14:30 Closing Sessions in each sub-village
Talk on an exhibition
14:30 – 14:45 Issues concerning merging Survivors memories with formal history, Talk – The Organization of Drohobycz, Boryslaw and Vicinity Survivors and Descendants (ENG)
10:30 – 18:00 – Film Installation
>>Download Project Village map
>>Download the program of film installation
June 10, 11:00 AM – 3:00 PM, open to the public, free admission