Post-war migrations of Polish Jews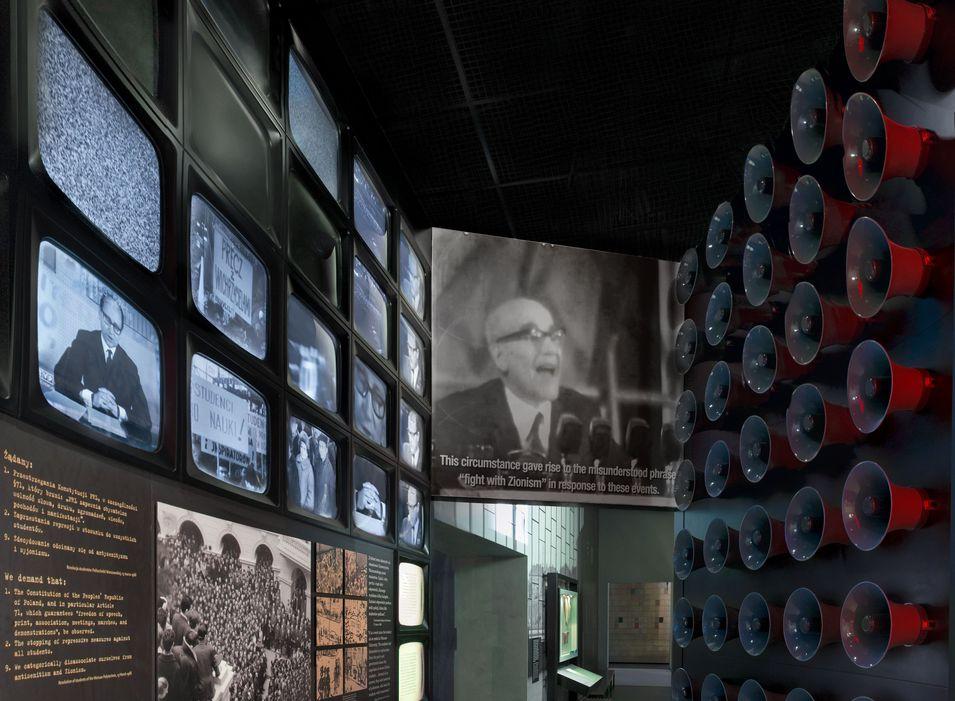 Not many people are aware of the fact that after World War II Poland still remained homeland of one of the largest Jewish communities in the world. Why did they emigrate? What were the consequences of that emigration? These questions will be answered during a lecture by Prof. Dariusz Stola, a historian and Director of the POLIN Museum.
Although only 10% of the Polish Jews survived World War II, they had remained one of the largest Jewish communities in the world and their number amounted to over three hundred thousand people. A quarter of a century later, only several thousand Jews were still residing in Poland. The remaining population has left the country in a few subsequent waves of immigration. Why? What were the circumstances? Where did they go? What did the departure mean fo them, for Poland and for their new homelands? These are the questions Prof. Dariusz Stola, a historian specialising in the problem of emigration and in the recent history of Polish Jews will confront.
Professor Dariusz Stola – Director of the POLIN Museum, a historian, professor at the Institute of Political Studies of the Polish Academy of Sciences, fellow at the Centre for Migration Research of the University of Warsaw. In his academic research, he has focused on the history of Polish-Jewish relations, the history of the Polish People's Republic and the history of international migrations in the 20th century. He has published over 100 scholarly articles and 10 books, including "The Anti-Zionist Campaign in Poland 1967-1968" (Kampania antysyjonistyczna w Polsce 1967-1968), "A Country with no Way Out? Migrations from Poland 1948-1989" (Kraj bez wyjścia? Migracje z Polski 1948-1989) and "Patterns of Migration in Central Europe" (co-edited with Claire Wallace).
12 March, admittance to the lecture is free. The lecture will be translated into English.
Supported from the Norway and EEA Grants by Iceland, Liechtenstein and Norway.

www.eeagrants.org, www.norwaygrants.org
More about "Jewish Cultural Heritage" project