Let Us Plant the Meadow Together!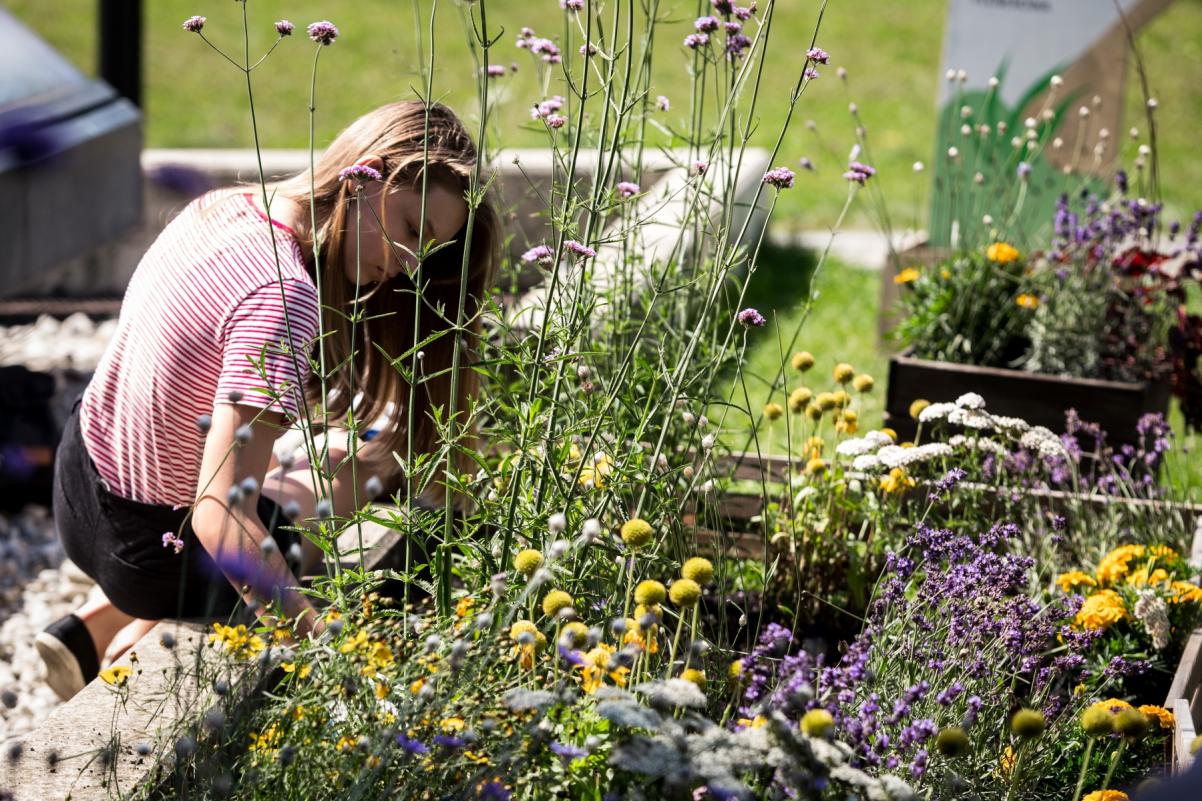 Together with the Łąka Foundation, we invite you to plant flower and herb beds together in the green square in front of the museum.
29 June, 6 PM-7.30 PM, free admission
Venue: POLIN on the Meadow (green square next to POLIN Museum from the side of Lewartowskiego St)
Creating flower meadows and replacing lawns with them is a giant step in our struggle for biodiversity. Flower meadows help insects return to cities, improve air quality and blend in beautifully with urban greenery. During the meeting, you will learn more about the role of meadows in cityscapes; you will get to know the most useful flowers and get a recipe for making your own meadow, even if it was to be only your balcony.
We welcome anyone who wants to broaden their knowledge and at the same time sow or plant flowers in our flower beds. Part of the new meadow installation is on elevations, making it accessible to people who use wheelchairs or cannot bend down. The facilities mean that older people and those with impaired mobility can participate in the event.
The Łąka Foundation is dedicated to creating meadows in the cityscape and educating on biodiversity. It boasts many beautiful floral realisations, as well as their very own mix of seeds.