Jewish Cultural Heritage
19-20.10.2023
International congress "Jewish Cultural Heritage: Practices, Perspectives, Challenges"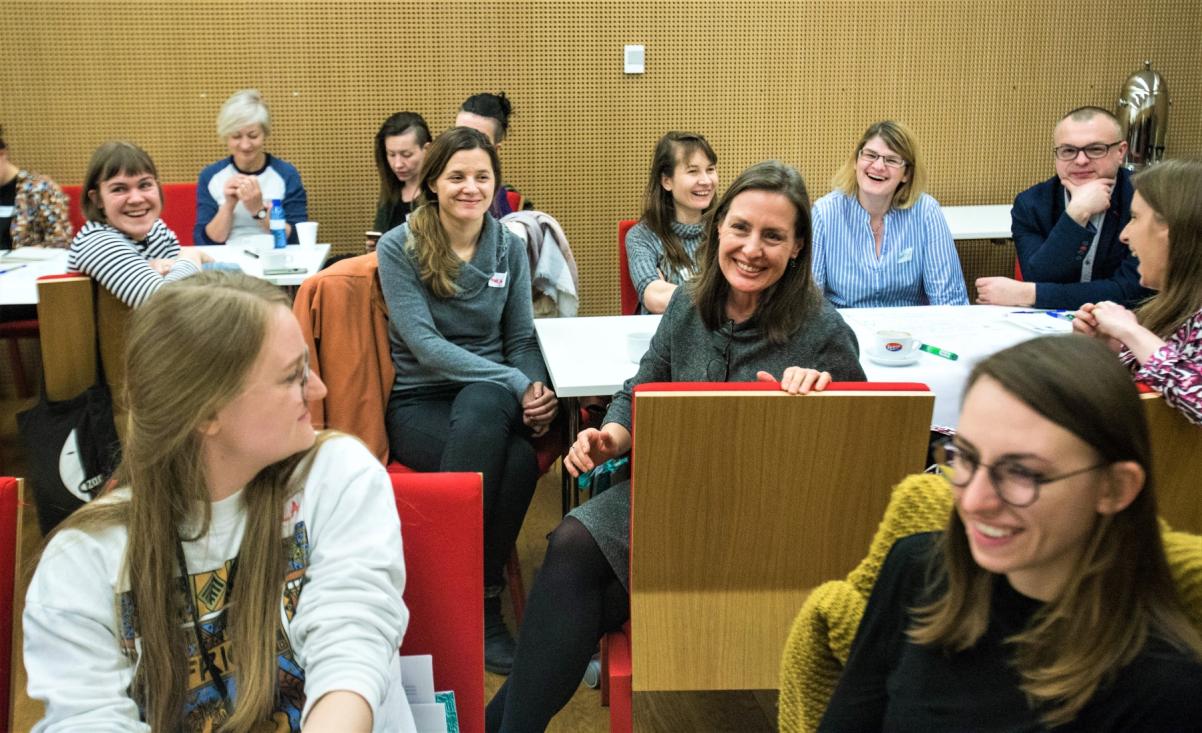 Two-day congress is a celebration of education on diversity, and a platform for exchanging experiences, discussing new topics and interpreting the role of Jewish culture and history in contemporary Europe.
The congress takes place on October 19-20, 2023 (Thursday-Friday) at POLIN Museum.
Renowned academics, internationally recognized experts in the field of Jewish studies will speak at the congress, as well as representatives of non-governmental organizations and partner institutions from Poland active in the fields of history and remembrance, refugees and migrants, as well as minorities.
A lecture by Prof. Dariusz Stola will open the main panel of the congress. In an open discussion session entitled "Minorities during global crises" chaired by Witold Szabłowski, the following guests will appear:
Kateryna Babkina (writer and poet, Ivano-Frankivsk, Ukraine)
Patrycja Dołowy (Director of the Jewish Community Center in Warsaw)
Jagoda Grondecka (journalist, Warsaw)
Avishai Margalit (philosopher, Hebrew University, Israel)
The congress' program consists of sessions, discussions and workshops aimed at exchanging good practices, discussing perspectives and challenges related to the protection and popularization of Jewish cultural heritage. Below we present the framework program of the main panel.
19 October (Thursday)
10.00 AM - 11.00 AM Official opening of the congress, opening lecture >>
11.00 AM - 12.30 PM Session 1: Shifting communities >>
12.45 PM - 2.15 PM – "Village of Projects", Jewish Cultural Heritage: presentation of selected activities in the project, 2020-2023 >>
3.00 PM - 4.30 PM – Session 2: History and Identities >>
5.00 PM - 6.30 PM Moderated Discussion Panel: "Minorities in times of global crises" >>
20 October (Friday)
10.00 AM - 11.30 AM Session 3: Creating relations >>
11.45 AM -1.15 PM Session 4: Teachers and leaders >>
2.00 PM - 3.30 PM Round table: Against the "propaganda of success" >>
3.45 PM - 5.15 PM Session 5: The vernacular >>
Program of workshop sessions and accompanying events >>
Organizational information
Participation in the congress is free, registration is required.
The second stage of registration is planned for September 2023.
Registered participants will receive certificates of participation in the congress.
The congress will be interpreted simultaneously into Polish and English.
We provide access to an induction loop during the whole event.
Please report your need for sign language translation and other possible accessibility needs at

[email protected]
Early registration is closed and allows you to, among others:
submit an application for travel subsidy in the amount of 500PLN gross to cover the cost of travel and accommodation in Warsaw (the interactive application form will be sent in a message automatically generated by the registration system), check travel subsidy instructions;
priority registration for workshop sessions, online meetings, and additional events (approx. 20 accompanying events in total);
participate in a banquet on October 19;
free catering as part of the congress program on October 19-20;
priority to use the offer for families at the King Matt's Family Education Area.
We will be happy to answer your questions related to the congress: [email protected]
The international congress offers an opportunity to summarize the effects of many years of work of the POLIN Museum team and its partners within the framework of the "Jewish Cultural Heritage" project.
Congress organizers:

www.eeagrants.org, www.norwaygrants.org, www.gov.pl
Attachments: