Jewish population after the outbreak of the Second World War
image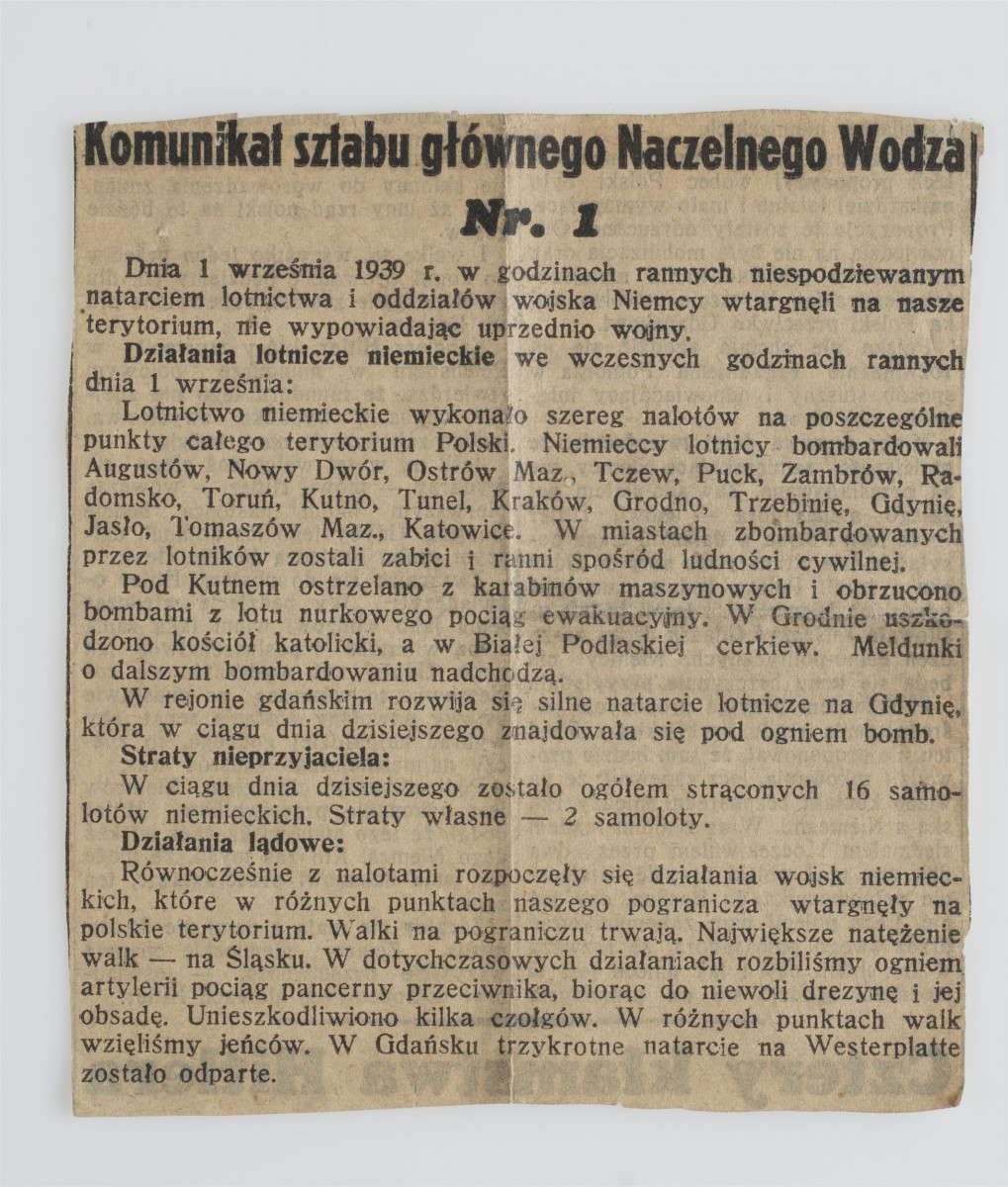 The German Army invaded Poland on 1 September 1939. 17 days later, the Soviet Army entered Poland from the East, thus supporting the German military operation. World War Two officially began in Europe.
Approximately 950,000 Polish soldiers fought in the September Campaign. Jews constituted over 10% of them, which corresponded with their proportion in the Second Polish Republic population. Jews served in various formations, but were particularly active in medical units. They shared the fate of all Polish soldiers—many were killed or wounded, several dozen thousand were taken captive.
The outbreak of the war marked the beginning of repressions against the civil population, especially the intelligentsia. They intensified following the end of the September campaign, and grew particularly severe in case of the Jewish community. Restrictive racist legislation came into force in the occupied territories. Deportations and seizures of property began, and synagogues were deliberately burnt down or demolished. First decrees pertaining to isolating the Jewish population were issued.
Already in October, the first Jewish ghetto was established in Piotrków Trybunalski. In early December, all Jews aged 12 and above were forced to wear specially marked clothing. In the General Government, they had to wear white armbands with blue Star of David on their right sleeve. In the territories incorporated into the Third Reich, Jews had to wear yellow Star of David attached to the front and the back of their clothes. However, nobody at the time had any idea of the extend of tragedy that awaited Jews in the subsequent years of the Second World War.