Painting by Natan Gutman – USD 150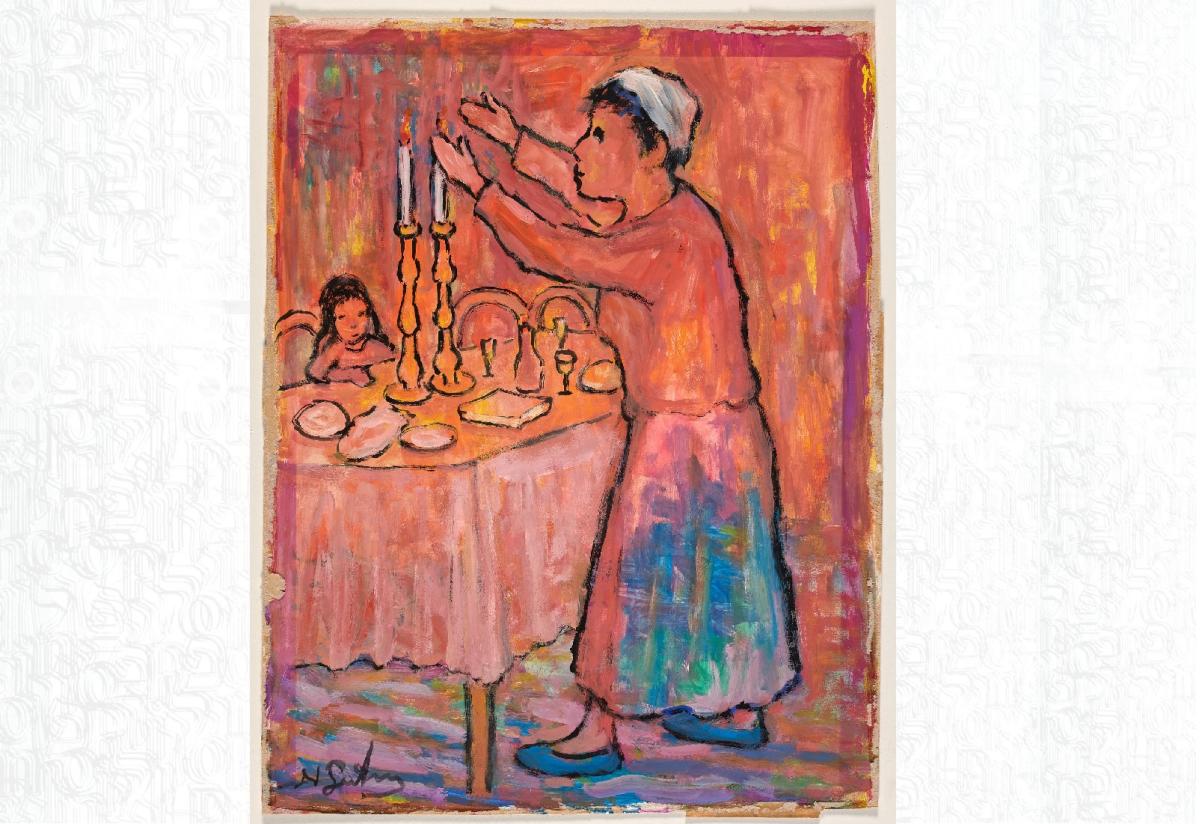 Natan Gutman's painting shows a woman praying over lighted candles at the beginning of the Sabbath.
Natan Gutman (1914–1990) was born in Warsaw and studied at the Academy of Fine Arts in Warsaw from 1929 to 1933. During a short period in Russia, he showed his work at the Museum of the Revolution in Minsk. He returned to Warsaw in 1945 and emigrated to Paris soon after. His paintings capture the everyday life of Jews in Poland before the Holocaust. POLIN Museum holds the largest collection of his work.
For donors from the United States*
* Support through American Friends of POLIN Museum of the History of Polish Jews, a nonprofit 501(c)(3) organization. Donations through AFOPM are tax deductible.
For international and Polish donors*
* Support through Association of the Jewish Historical Institute of Poland is a partner of the "Show your love" project and one of the co-founders of the POLIN Museum. The Association is a Polish non-profit organization.