Hanukkah lamp with lions – USD 150
image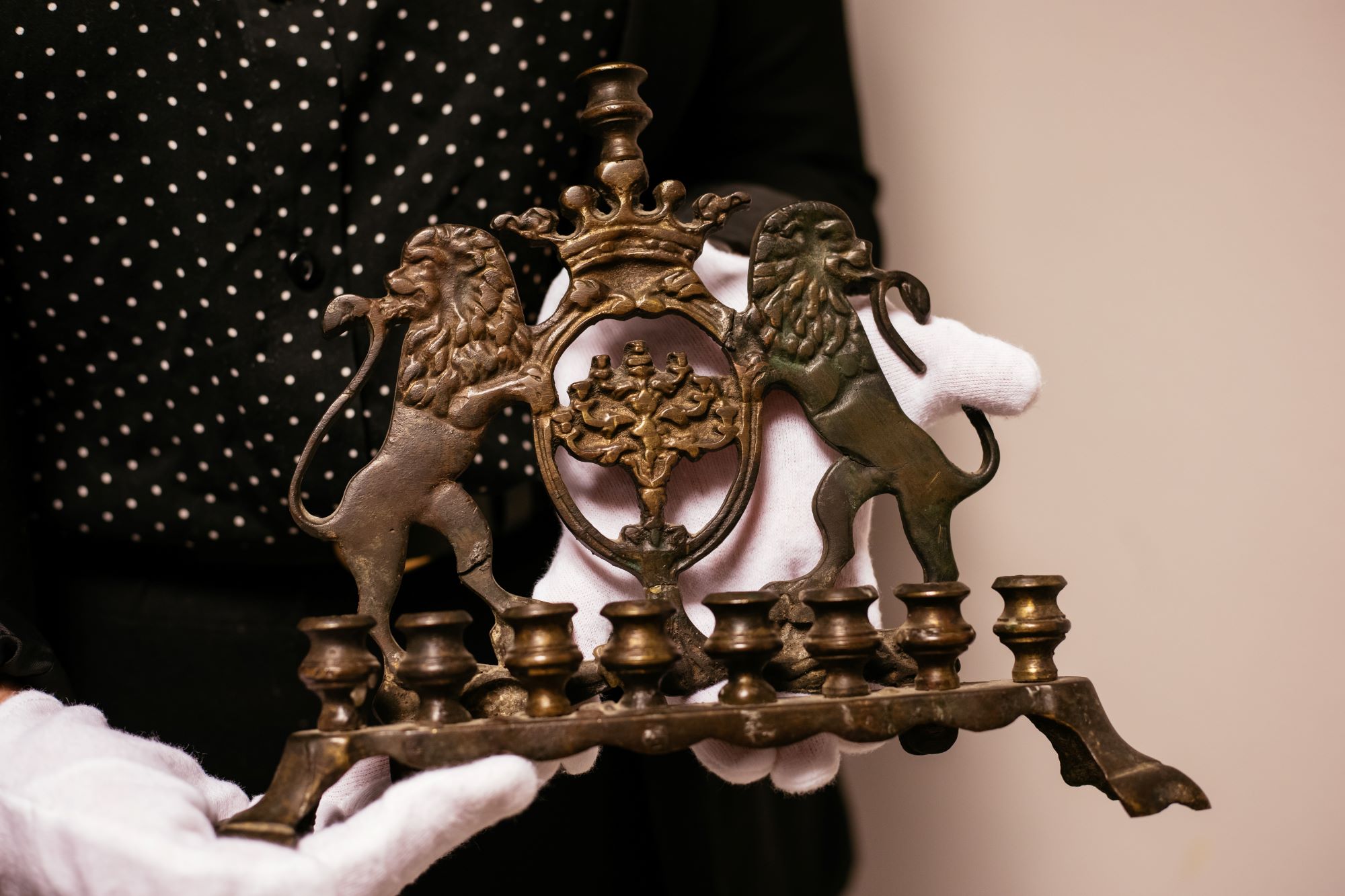 image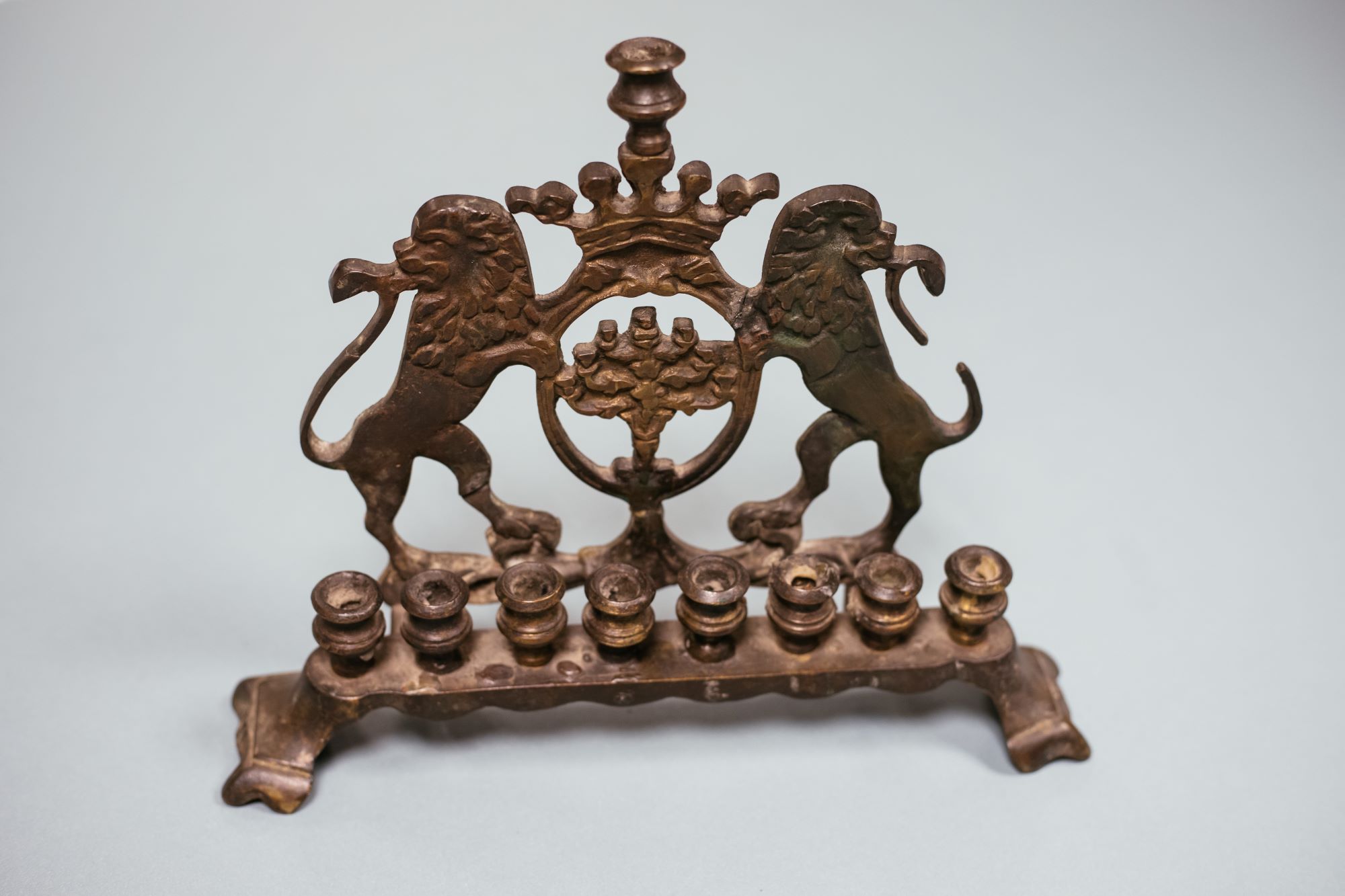 This Hanukkah lamp is dated before 1939 - unfortunately, we do not know the exact date or the exact history of the object.
Hanukkah, the Feast of Lights, commemorates the victory of the Maccabees and the miracle following the destruction of the second Temple in Jerusalem. Oil sufficient to burn for one day lasted eight days. To celebrate this miracle, candles or oil are lit on the eight nights of Hanukkah.
For donors from the United States*
* Support through American Friends of POLIN Museum of the History of Polish Jews, a nonprofit 501(c)(3) organization. Donations through AFOPM are tax deductible.
For international and Polish donors*
* Support through Association of the Jewish Historical Institute of Poland is a partner of the "Show your love" project and one of the co-founders of the POLIN Museum. The Association is a Polish non-profit organization.