105th anniversary of Zuzanna Ginczanka's birthday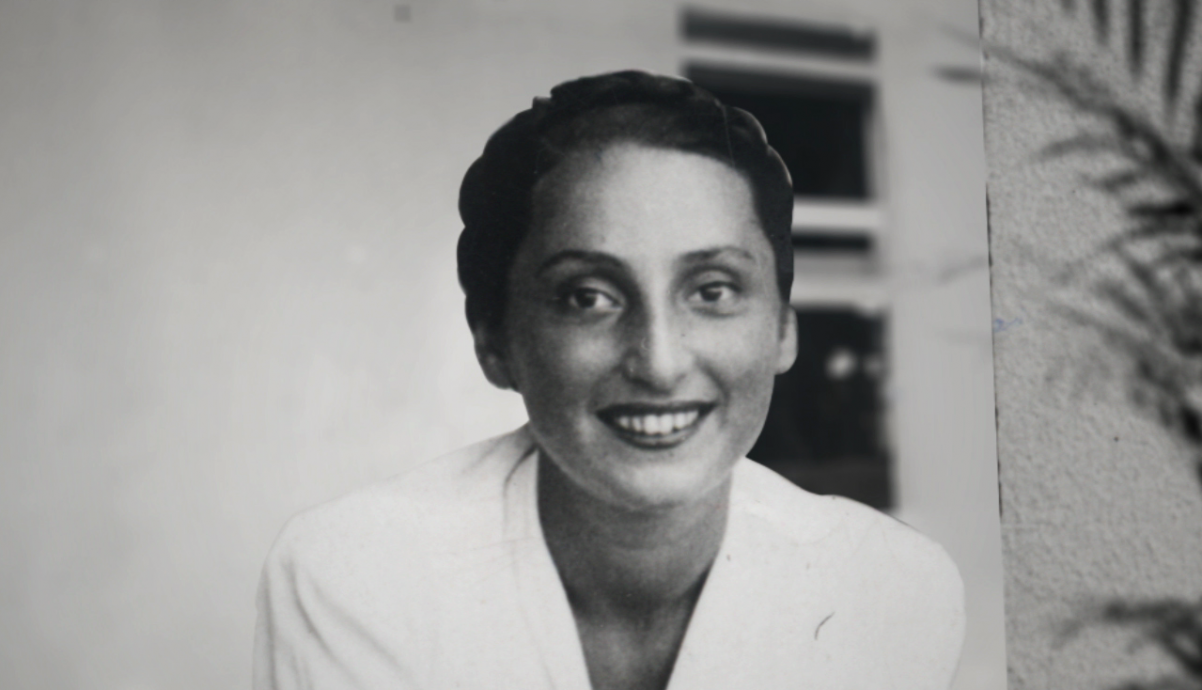 Establishing the birth date of Zuzanna Ginczanka is somewhat problematic—some sources quote 15 March 1917, others quote 9 March 1917 (according to the Julian calendar; 22 March 1917 according to the Gregorian one). Whichever date is indeed correct, it is around now that we commemorate the 105th anniversary of birth of this outstanding poetess of Jewish origin, best known as the author of a poem titled "*** (Non omnis moriar) "which entered the canon of Polish poetry.
Ginczanka was born Sara Polina to the family Szymon and Cecylia Ginzburg in Kiev. After the civil war had broken out in Russia, the poet's parents fled to Równe in Volhynia. The father soon left the family and emigrated to the United States. The mother remarried and moved to Pampeluna in Spain. Ginczanka stayed in Poland, looked after by her grandma Klara Sandberg.
The poet debuted in 1931 with a poem titled "Uczta wakacyjna" (Holiday feast) published in the "Echa szkolne" magazine. She was a great fan of "Wiadomości Literackie" weekly; while being a high school student, she began to correspond with Julian Tuwim. Encouraged by him, Zuzanna entered the Young Poets Tournament—her poem titled "Gramatyka" (Grammar) was awarded honourable mention.  In 1935, having graduated from high school, she moved to Warsaw.
Also in 1935, Ginczanka joined the editorial team of the satirical magazine "Szpilki", being the only woman on the team. She also collaborated with "Wiadomości Literackie" and the Polish Radio.  She used to meet the members of the Skamander literary group at Mała Ziemiańska café, and her friend Witold Gombrowicz at the Zodiak. In 1936, she enrolled to study pedagogical studies at the Arts and Humanities Faculty of the Warsaw University. Alas, she soon stopped attending lectures due to antisemitic incidents. In 1936, the volume titled "O centaurach" (On Centaurs) came out—the only poetry volume published in her lifetime.
When the Second World War broke out, Ginczanka was in her hometown Równe. She decided not to return to Warsaw and moved to Lwów instead. There, she joined a local branch of the Union of Soviet Ukrainian Writers, and published a number of poems and translations in the only issue of "Almanach Literacki" (Literary Almanac). In 1942, she was reported to the Nazis by the owner of the tenement house she was hiding in. The poem "*** (Non omnis moriar)" was based on these very experiences.
Until 1943, Ginczanka remained in hiding—first in Lwów, next in Kraków and the vicinity. She used the name Maria Danilewicz and claimed Armenian origin. In the autumn of 1944 she was arrested by the Gestapo, in all likelihood as a result of being denounced by her neighbours. Sent to the Montelupi prison, she was tortured and subjected to brutal interrogation. Next, she was transferred to a prison on Czarneckiego Street and shot dead in its courtyard in December 1944.
Text by Maria Antosik-Piela