Postcard of the Great Synagogue on Tłomackie – USD 75
image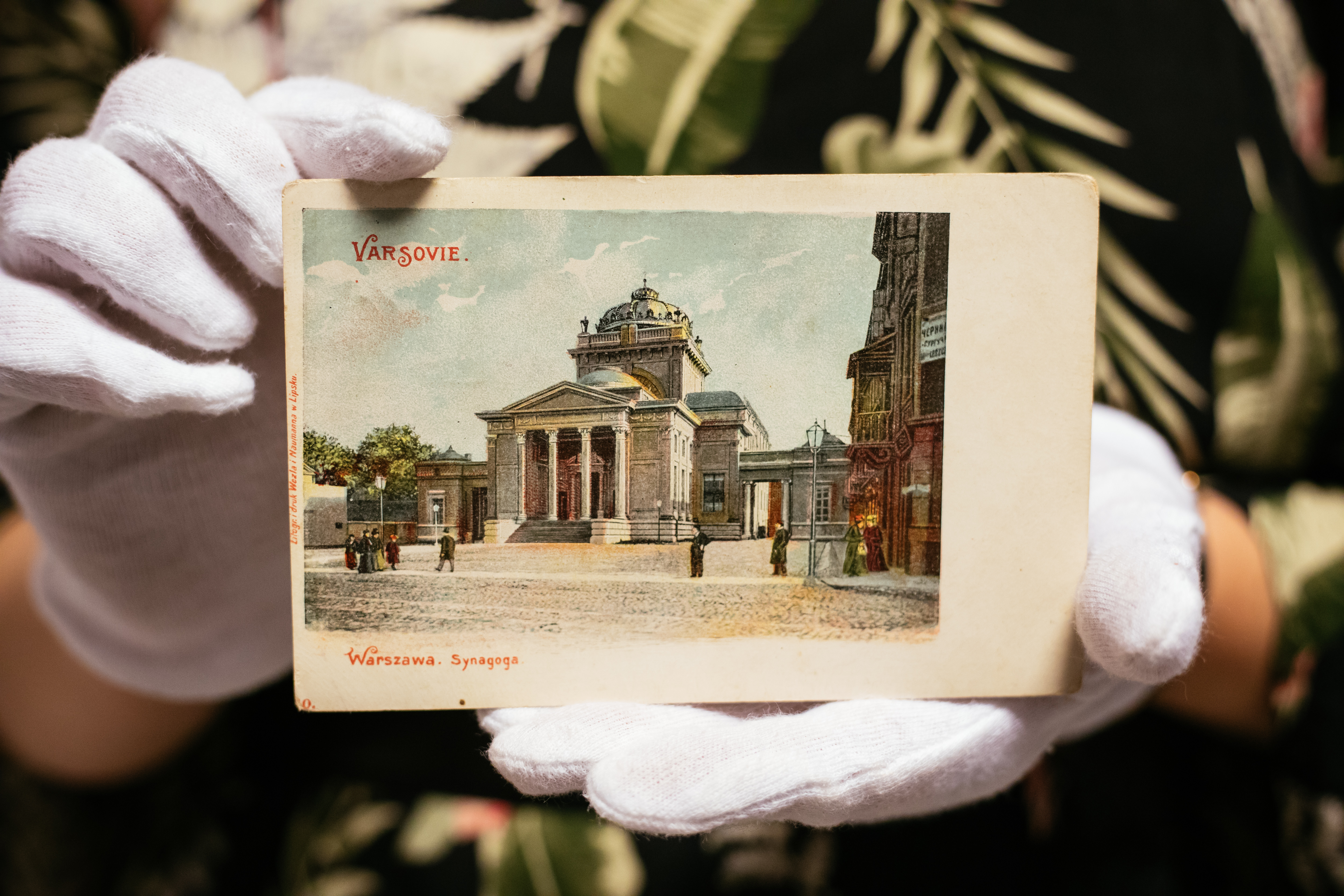 image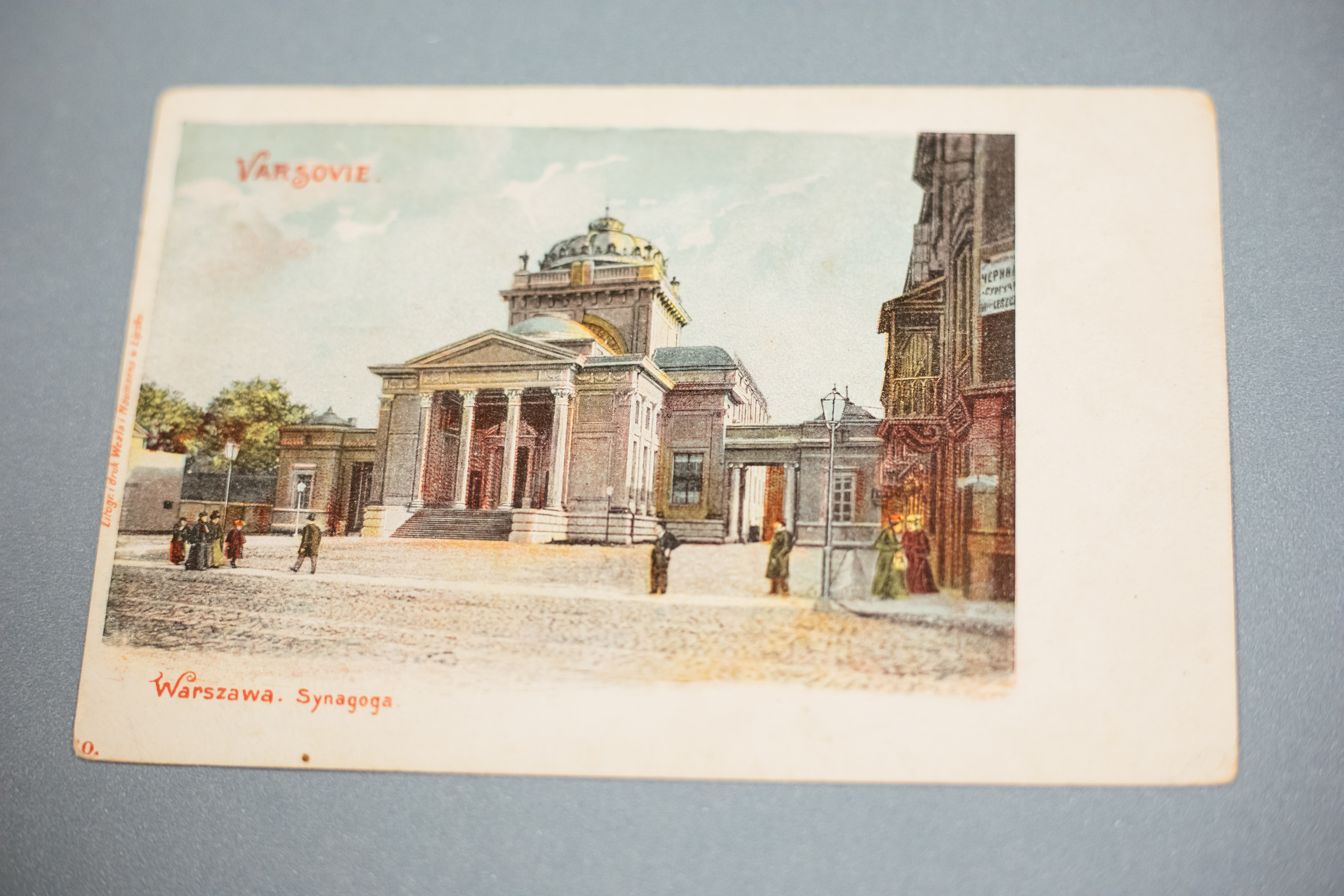 image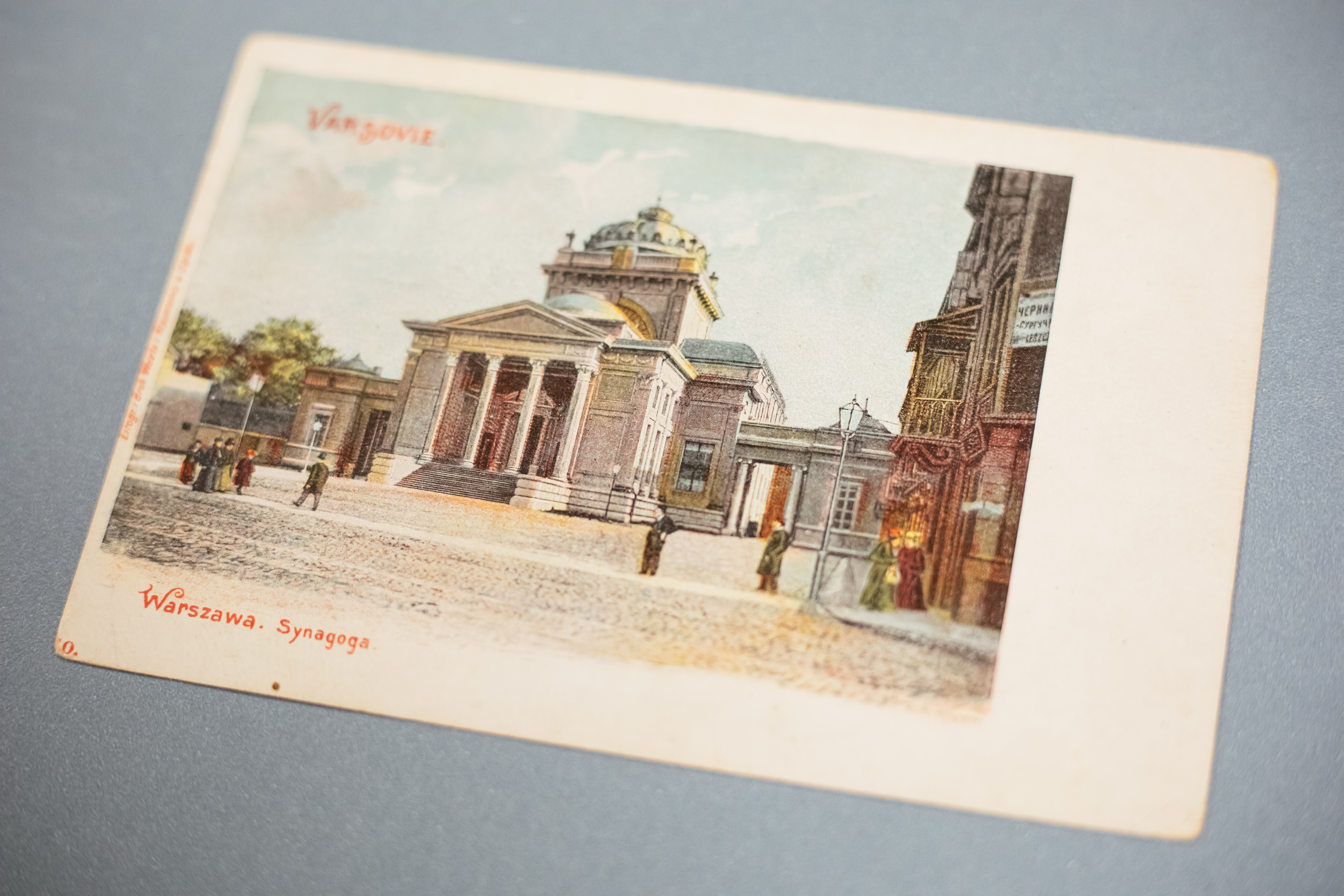 image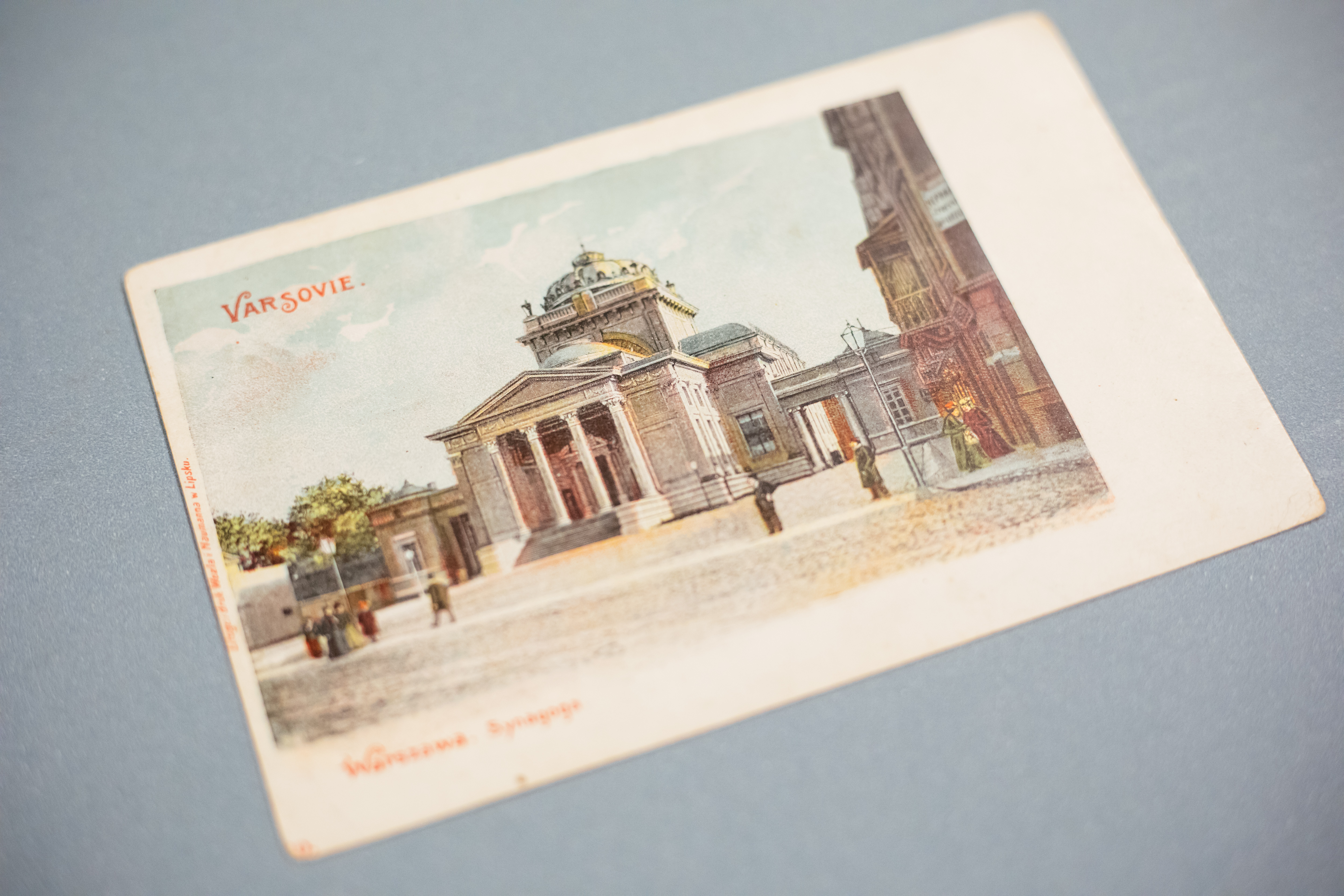 This 1890s postcard features the Great Synagogue on Tłomackie Street, the pride of Warsaw's progressive Jewish community when it opened in 1878. The Germans destroyed the Great Synagogue as a final act of triumph after suppressing the Warsaw Ghetto Uprising on 16 May 1943 and reducing the Warsaw Ghetto to rubble.
For donors from the United States*
* Support through American Friends of POLIN Museum of the History of Polish Jews, a nonprofit 501(c)(3) organization. Donations through AFOPM are tax deductible.
For international and Polish donors*
* Support through Association of the Jewish Historical Institute of Poland, a partner of the "Show your love" project and one of the co-founders of the POLIN Museum. The Association is a Polish non-profit organization.