Nominee to 2021 POLIN Award: Inga Marczyńska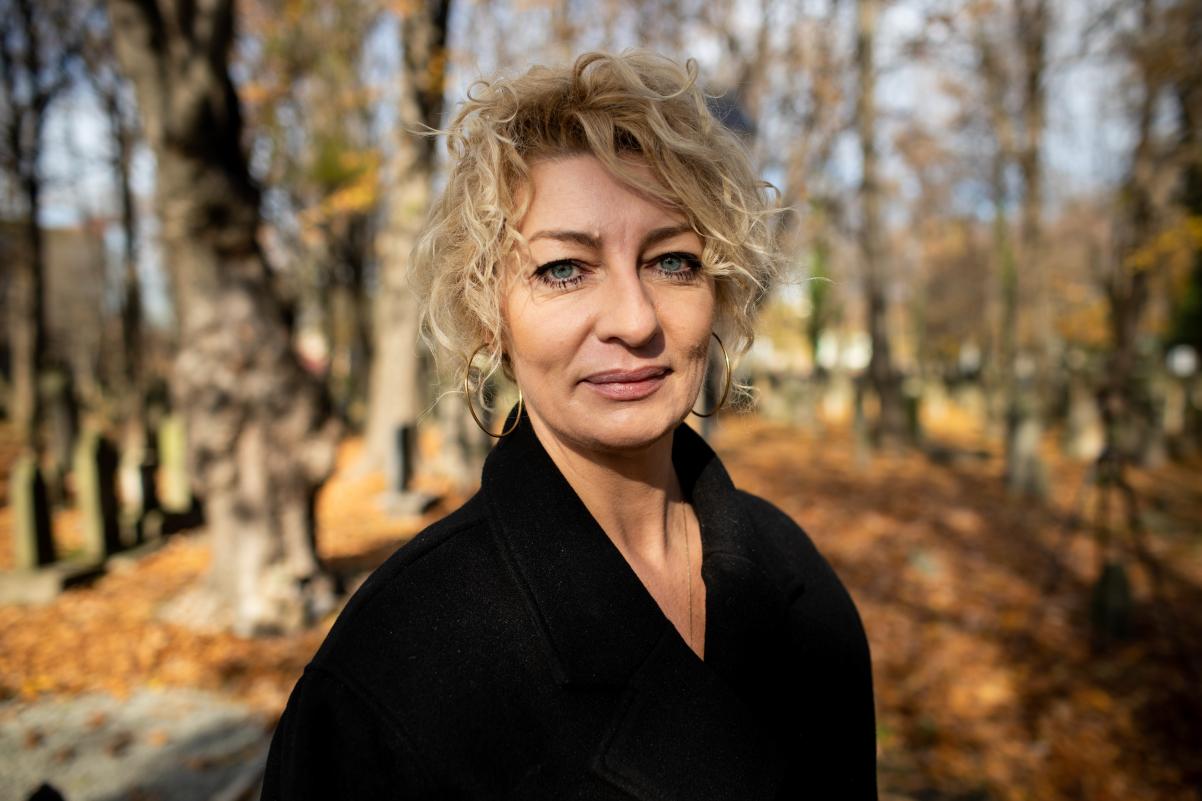 Inga Marczyńska – artist and educator. She lives in Jasło but her activities extend to many other places in the regions of Małopolska (Lesser Poland) and Podkarpacie.
Inga looks after the memorial sites which are often neglected; she educates young people and runs art classes on Jewish culture and tradition for children and youth. Thanks to her commitment, it has been possible to restore the memory of Sala Korzennik and Rachela Pacher—after 79 years, the two girls from Kołaczyce, murdered in 1942 during the liquidation of the Jewish community of Jasło and vicinity, were buried at the Jewish cemetery in Tarnów.