Seven-branch candelabrum, Russia, early 20th century – USD 150
image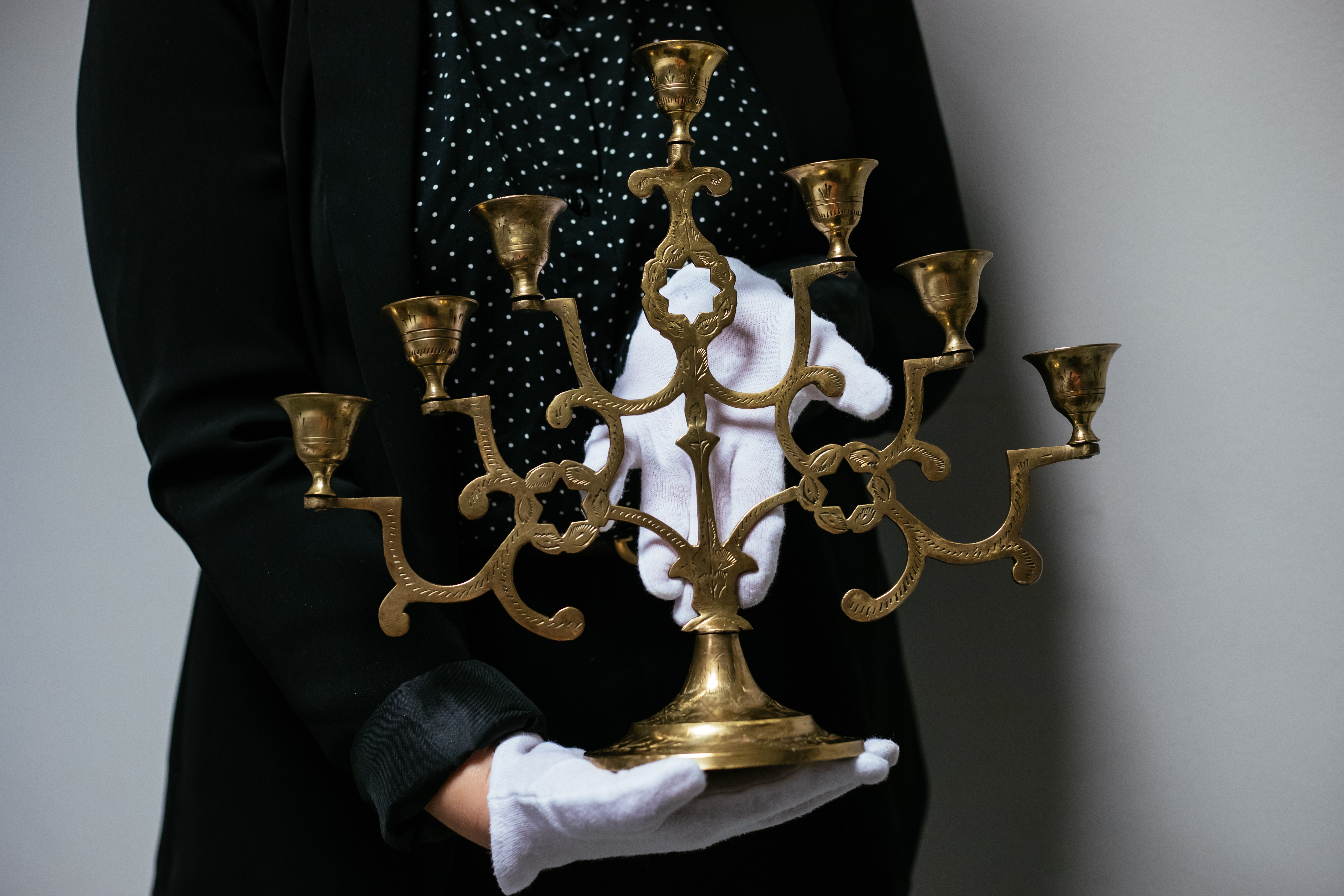 image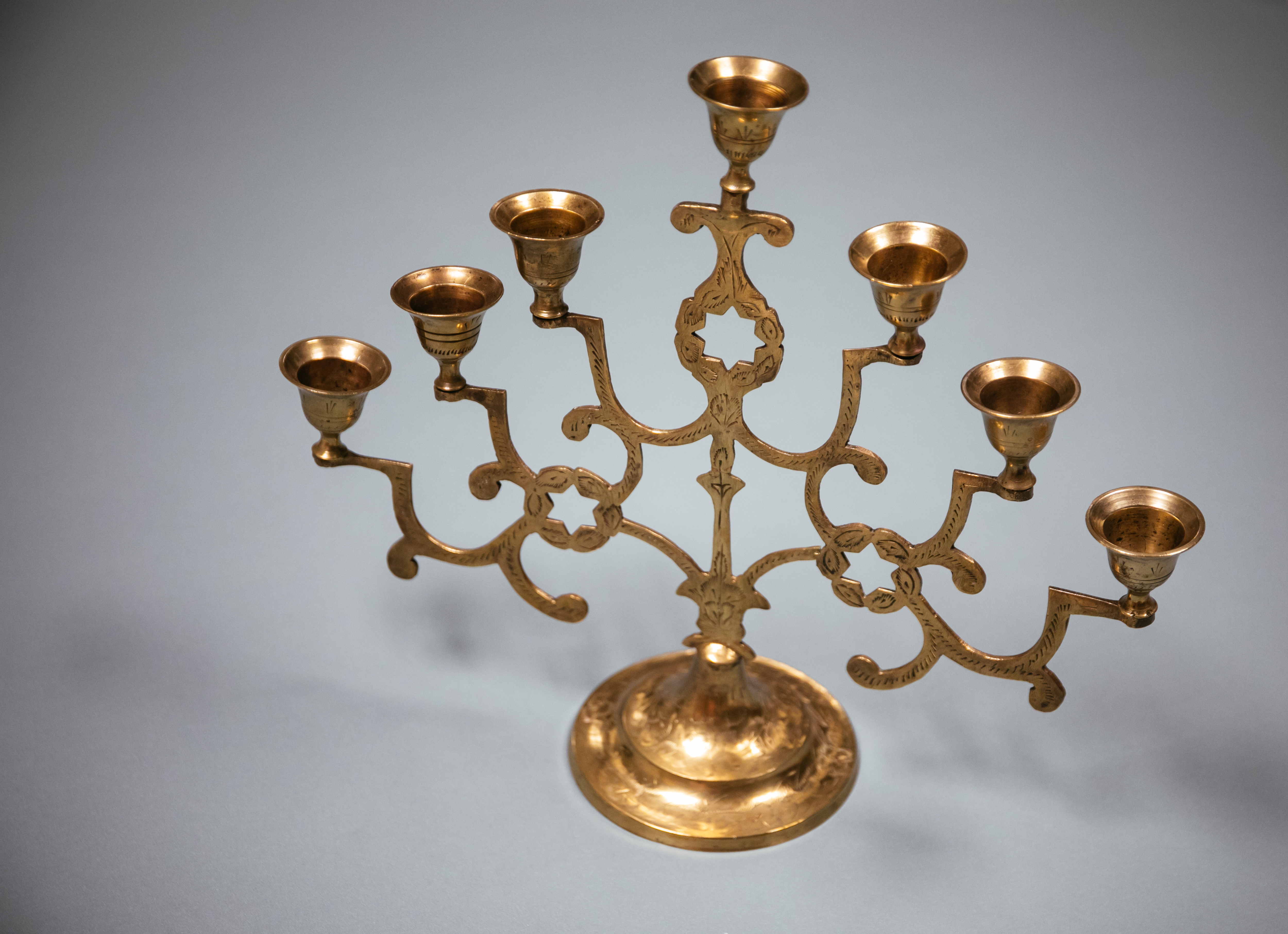 image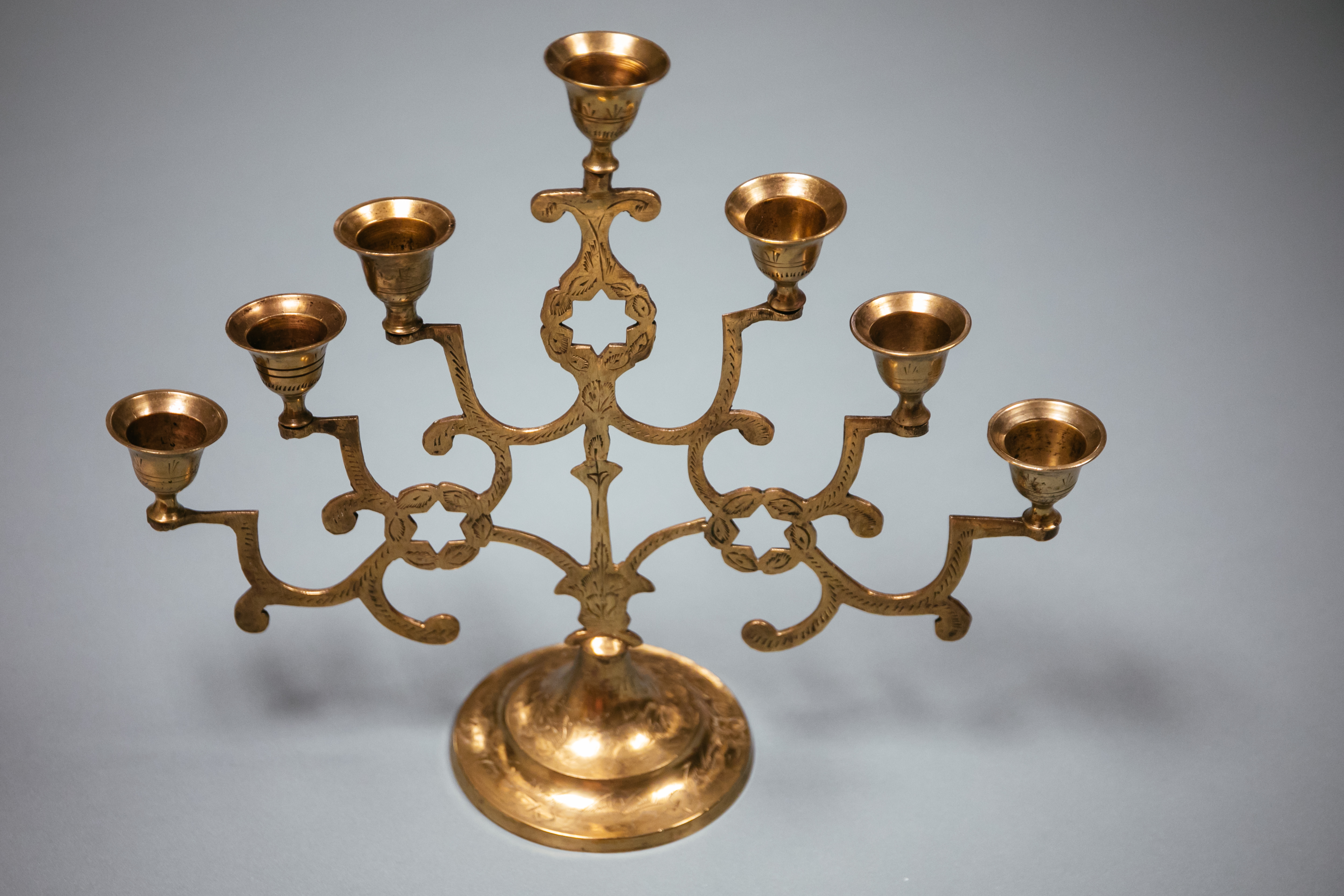 This seven-branch brass candelabrum would have been used on the Sabbath. It is modeled on the menorah, the seven-branch oil lamp that Judah Maccabee placed in the Jerusalem Temple after it had been desecrated by Antiochus in 163 BCE.
Sabbath candelabra may have any number of arms, as few as two to three, or as many as seven or nine, although Sabbath candles are often simply placed in two or more candle sticks. In contrast, the Hanukkah lamp always has eight places for oil or candles and does not necessarily take the form of a branched candelabrum, although that form is popular.
Association of the Jewish Historical Institute of Poland is a partner of the "Show your love" project and one of the co-founders of the POLIN Museum. The Association is a Polish non-profit organization.

American donors can make tax deductible donations through American Friends of POLIN Museum of the History of Polish Jews, a 501(c)(3) non-profit organization.
If you choose to make a donation through AFOPM, please indicate which object you are showing your love to! 
You can mail a check made out to American Friends of POLIN Museum of the History of Polish Jews to: 
American Friends of POLIN Museum 
15 East 65 Street 
New York, NY 10065 
To donate by credit card or bank transfer, please call (212) 226-2900 or email: [email protected]