Cup and saucer from Hasmonea Lwów Jewish Sport Club (1908–1939) – LOVED
image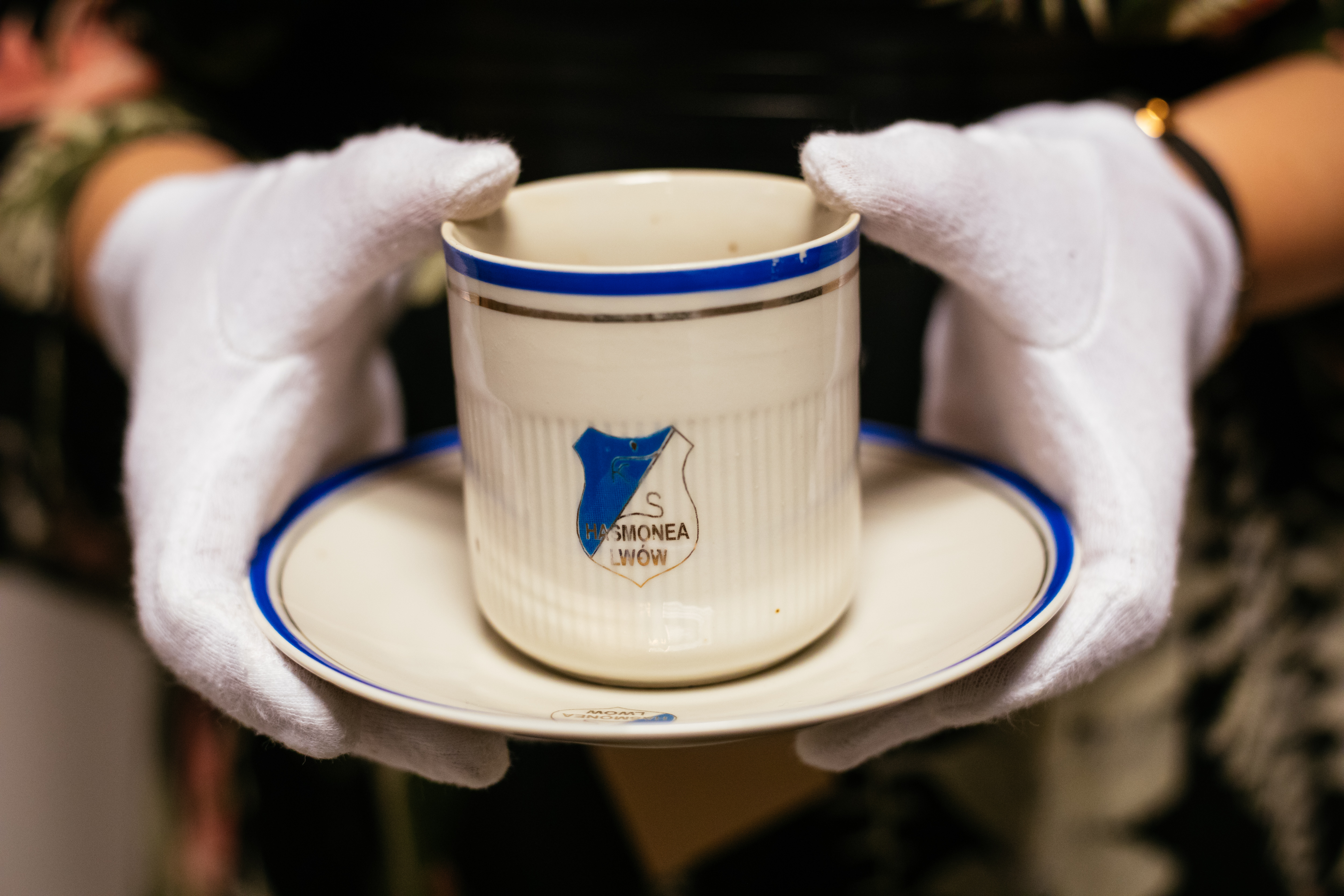 image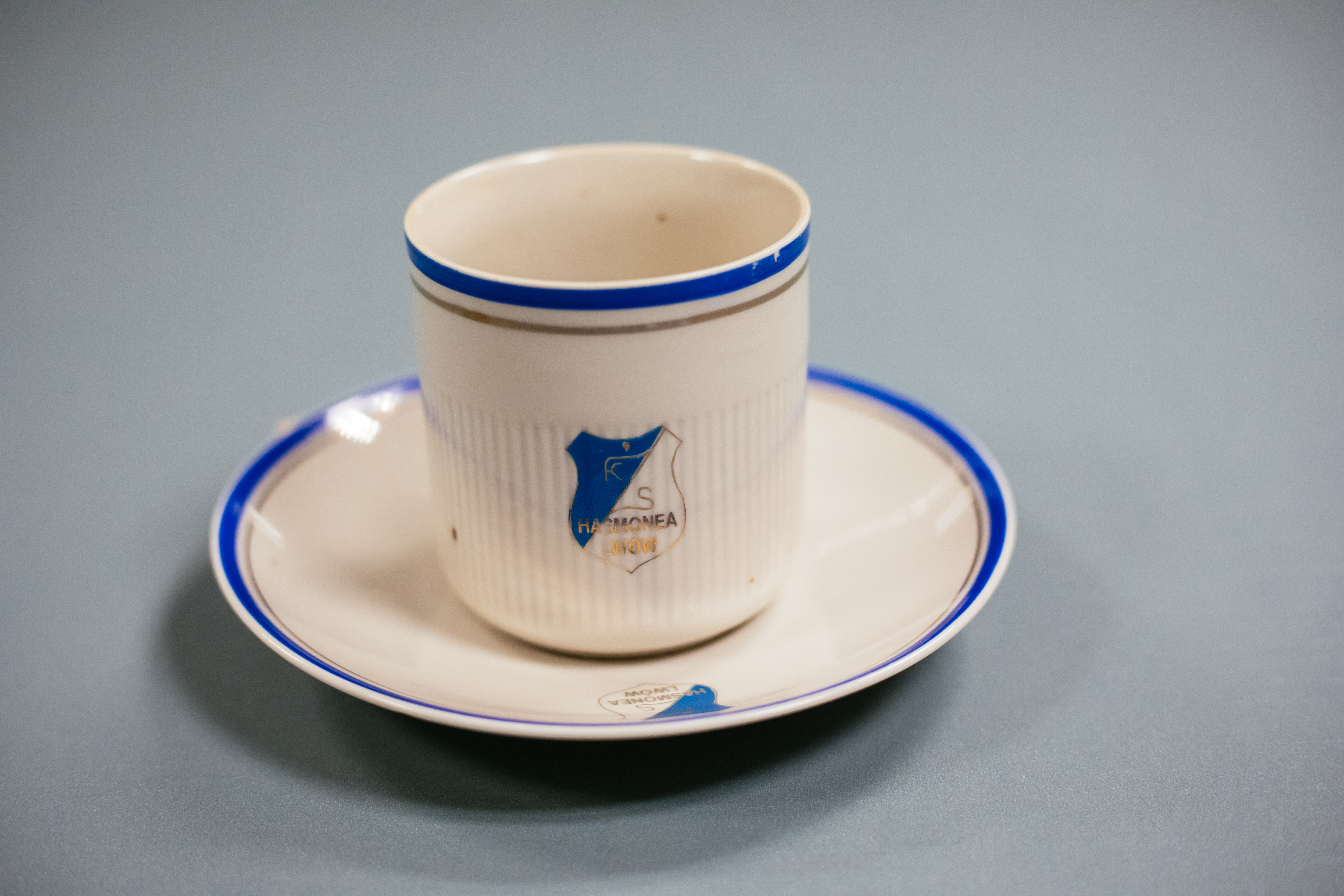 During the 1920s and 1930s, the Hasmonea Lwów Club's soccer team was one of four first-league soccer teams to represent the city, the others being Pogonia, Czarni, and Lechia. It was also the largest and most popular Jewish soccer club in the history of Polish soccer. The club took its name from the Hasmoneans, a dynasty descended from the Maccabees, who ruled ancient Judea. The object could be displayed in a showcase at the Resource Center.
White and blue are the colors of Zionism. 
The object was embraced by Jarosław Szydłowski and Aleksandra Wilczura – on behalf of the members of the Cukunft Jewish Association and the players of Hasmonea Wrocław.
Association of the Jewish Historical Institute of Poland is a partner of the "Show your love" project and one of the co-founders of the POLIN Museum. The Association is a Polish non-profit organization.