Online classes about Warsaw Ghetto Uprising on IWitness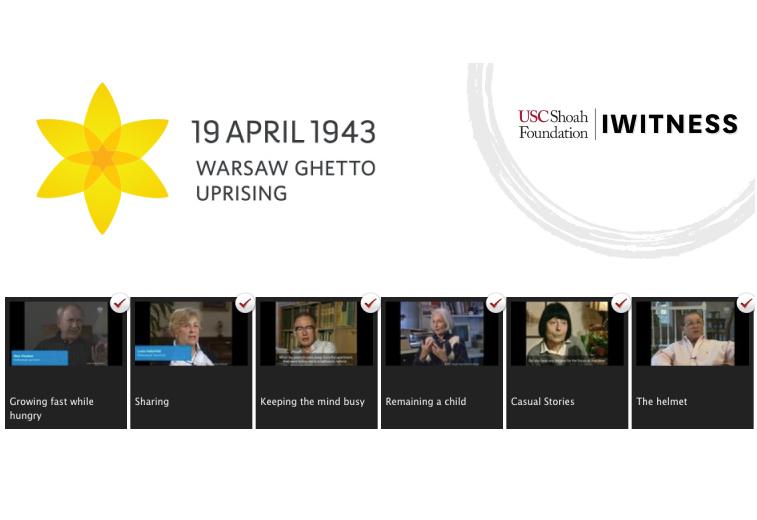 "Being young in the ghetto," is an is an online activity on the IWitness educational website that introduces the topic of what the everyday life was like for young people confined in a ghetto. How did they live? What were their struggles? What gave them comfort?
Invite your students to learn about the experiences of those, whose time of adolescence was marked by World War II. Primary sources – video accounts of the Holocaust Survivors will help you to reach young people, and reflect on the fears and hopes of the conditions inside the ghettos.
Click here to start the new IWitness classes.
Visit Friends of POLIN Facebook profile on April 7th at 7pm CET to watch the premiere of a new workshop featuring, Adam Musiał. He will be going over the new IWitness activity, as well as sharing on the topic of what it was like being young in the ghetto.