A snitch in the Jewish milieu. Marian Hirschorn's account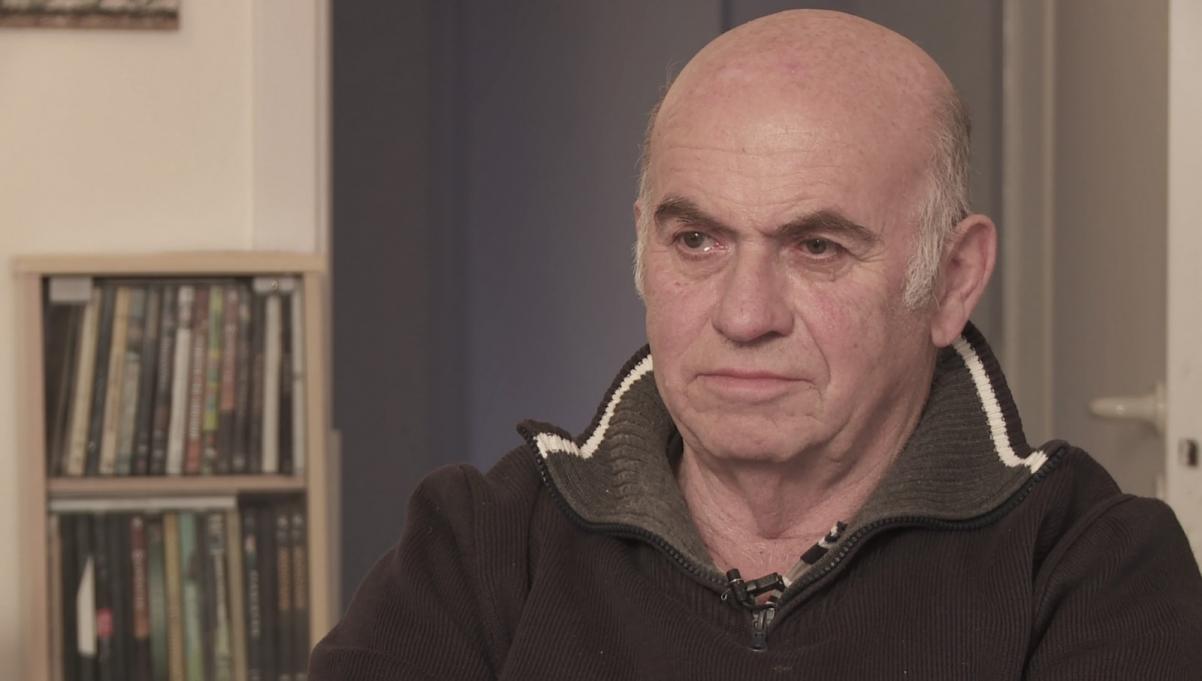 Marian Hirschorn – born in Czortków, grew up in Wrocław. His father worked in the mill, he was a professional photographer, and an amateur film-maker. He worked at the Nordisk Film studio for 20 years. He resides in Denmark.
"They would say: "We'll break their arms and legs." It was not very pleasant, listening to Gomułka speaking. I remember that.
 I used to wander around and take photos. When the unrest started and they were beating people up in front of the PDT department store [Powszechny Dom Towarowy, today: Renoma Department Store in Wrocław]. It was the very centre of the city. The militia was doing the beating; they caught this girl and laid about her. I took photos of the whole incident – the militiamen pulling her by the legs and beating her up… I put my camera away in the bag and fled. I thought nobody would see me… There was a traffic island behind the store. A Warszawa car pulled over and they shoved me in it. They took me to… there were ruins nearby, not far from the Russian cinema, on the Partyzantów Hill.
I remember something, an office perhaps? They had a phone there, and they made a call: "We've caught a fella who was taking pictures. What shall we do with him?". "They'll surely beat the pants off me now," I thought to myself.
They took me to Sądowa Street, in the Podwale quarter. They put me in a room. I looked around and saw the girl from the street there – all beaten up, swollen, tearful. They locked me in one room with her. A militia guy sat there too, watching us. The girl said: "May I smoke?" The guy replied: "Yeah, sure, you can have a ciggie. Come with me." He called another militia man to watch over me, and left with the girl. I heard him beat her up behind the closed door. He beat her up really badly and then pushed her back into the room. "There, the ciggies for you," he snapped. "Shit, it's better to stay quiet in here."
He said to me: "Listen, we are confiscating the film from your camera." He was much nicer to me than he was towards the girl. "We'll develop it and see what's on it. We'll keep the pics we might need, you'll get the rest back."
The following night they summoned me. A fellow turned up: "Come with me." Fine. I followed him along the corridors. Shit, that was something else… What a maze! Finally, he brought me to the very top floor. We entered a room and… there was this girl there, the girl I knew! I thought: "What is SHE doing here?!" She was part of the Jewish milieu. When she saw me, she grew pale.
She was Polish, I think. I'm not sure. She turned pale and snapped at the militia guy: "What did ya bring him up here for?!" Ok, nevermind. Well, since he did bring me up there, she began interrogation. And I, naively, confessed: "Yeah, well, I took these pictures cause I wanted to send them to an exhibition."
She gaped at me and said: "What's with you? Are you that stupid? What are you trying to tell me?". I replied: "Oh well, I just… I just want to make art." She said: "Ok, ok. You know what? We are going to keep these photos. And if you ever tell anyone that you saw me here I'll hunt you down and castrate you with my bare hands." That is exactly what she said to me. She added: "You can go home now." It was 2 a.m., maybe 3 a.m. They let me go. This girl must have been a snitch within the Jewish milieu. I never saw her again, she vanished without a trace. She was always so elegant and pretty, very popular with all the boys. And she turned out to be this dangerous person."
***
The text is based on the interview with Marian Hirschorn, conducted in November 2013 for the Oral History collection of POLIN Museum of the History of Polish Jews. Interview: Kama Dąbrowska; editing: Joanna Król. 
Patron
Co-organizer