Happy Birthday Marian Turski!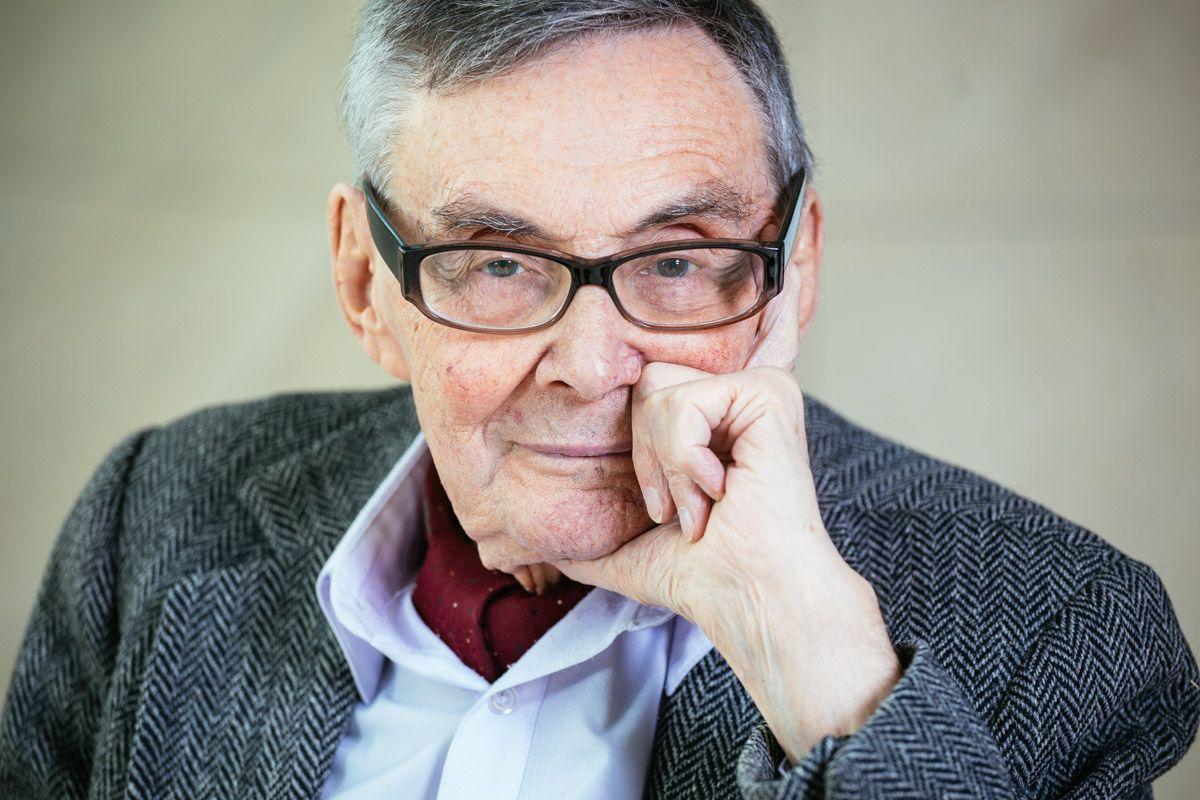 Mr. Marian Turski serves as Chairman of the Museum Council for POLIN Museum of the History of Polish Jews and Deputy Chairman of the Association of the Jewish Historical Institute of Poland. A Holocaust survivor and long-time journalist for Polityka weekly, Marian Turski has been deeply involved in POLIN Museum creation from the very beginning, serving as the Museum's most enthusiastic advocate and supporter.
On his 95th birthday, Marian Turski received greetings from his friends, collaborators, and the head of States from all over the world, including the President of Poland Andrzej Duda, the President United States Barack Obama, the Chancellor of Germany Angela Merkel, the President of the State of Israel Reuven Rivlin and the former President of the State of Israel Shimon Peres.

In the example you have set throughout your life, we see the resolve and courage the human spirit is capable of summoning. I deeply appreciated the chance to meet you during my visit to Poland in 2011 - US President Barack Obama writes in his letter to Mr. Turski, wishing him best for his 90th birthday. President Obama also reflected on his meeting Mr. Turski, saying, I was particularly moved by your recollection of ma rching alongside Dr. King-a reflection of the extradinary power of solidarity and the universality of the ideals we carry in our hearts. Chancellor Merkel conveyed her warmest wishes for Mr. Turski, who has devoted his life to making the world a better place, saying, I wish you furthermore health,vigor, and success in your so very important work for understanding between Jews, non-jews, Poles, and Germans.
Israeli President Reuven Rivlin joined the congratulations, writing, Your personal life-story spanning the long and terrible years of the Second World War, followed by so many years of wonderful devotion to public action on behalf of the Holocaust victims and survivors is truly a reflection of the miraculous survival and revival of the Jewish People today. Your ability to keep your youth, vitality, and sense of humor is a source of inspiration for us all. Mr. Turski deserves such praise; his work for POLIN and otheriwse has been beyond extraordinary. From my own experience, I can convey that life only begins at 90 and then becomes better and better, writes Mr. Shimon Peres.  As you enter your 90th year I can only wish for you to continue as you are. Continue to symbolize hope and the great dreams of our people.
We couldn't agree more.
Happy Birthday Marian Turski!
POLIN Museum Staff