Artworks for "Biographies of Things"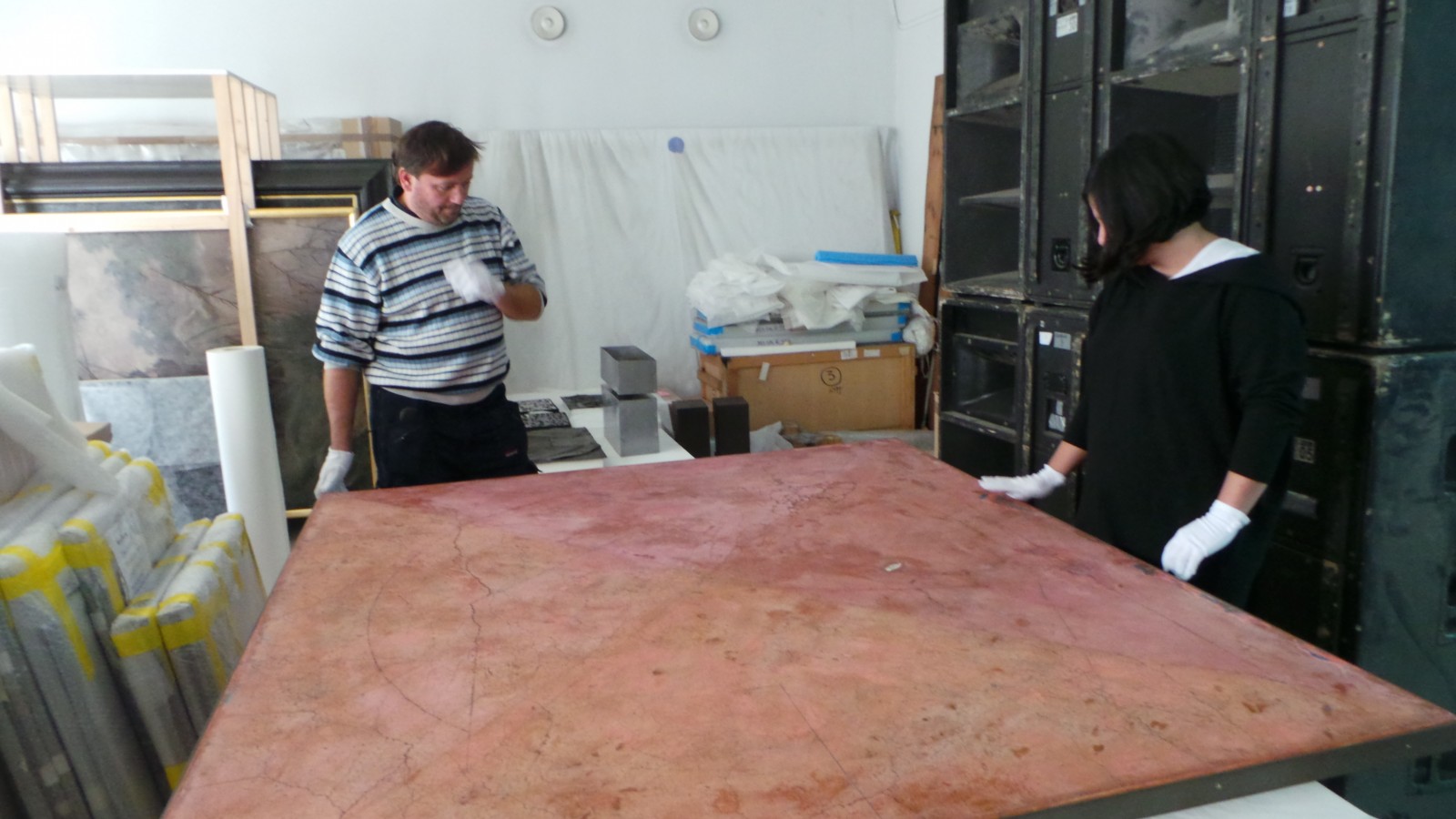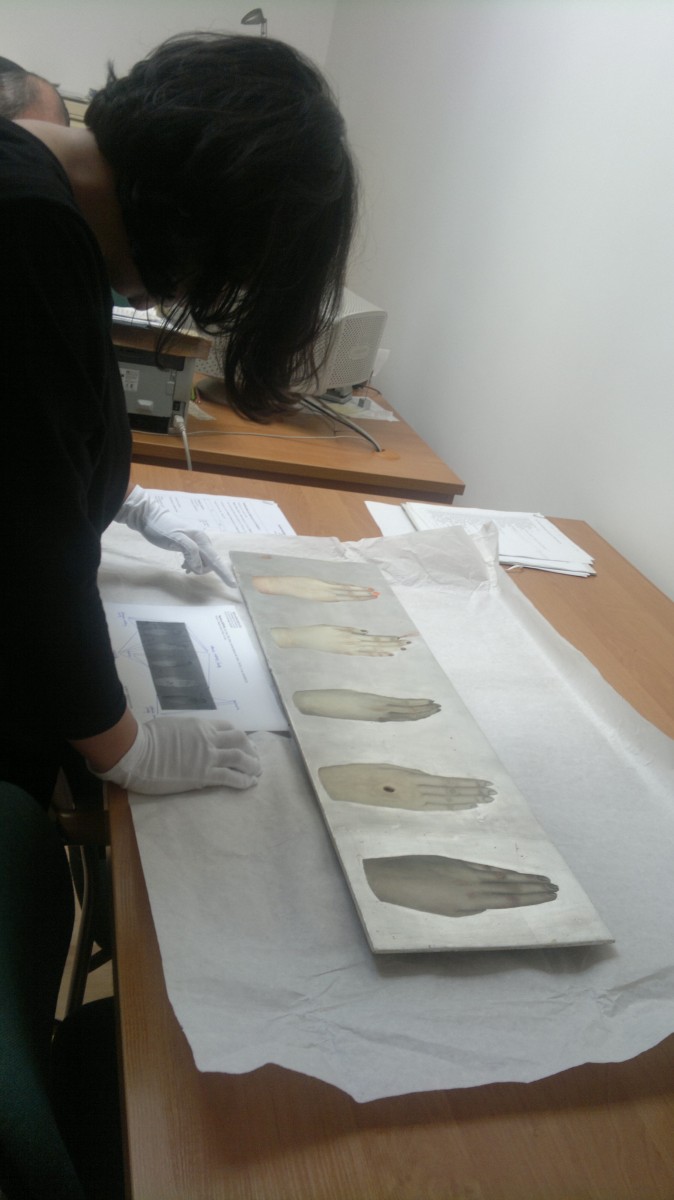 For the first time the Museum of the History of Polish Jews has borrowed artworks for the new temporary exhibition currently in preparation at the Museum. On September 30, 2013, works by Wojciech Leder and Magdalena Moskwa were transported from the Museum of Art and the City Art Gallery in Łódź.
Conservator Anna Sembiring and inventory officer Aneta Jasionek not only had to complete formalities, but also ensure the appropriate transportation of the artworks, which for reasons of fragility and original technique had to travel in special climate conditions. Wojciech Leder's painting, Doors to the Philosopher's Cupboard VII and Magdalena Moskwa's work Untitled will be shown as part of the exhibition Biographies of Things. Gifts in the Collection of the Museum of the History of Polish Jews (October 18, 2013 – February 17, 2014).