Associates of the Museum win design competition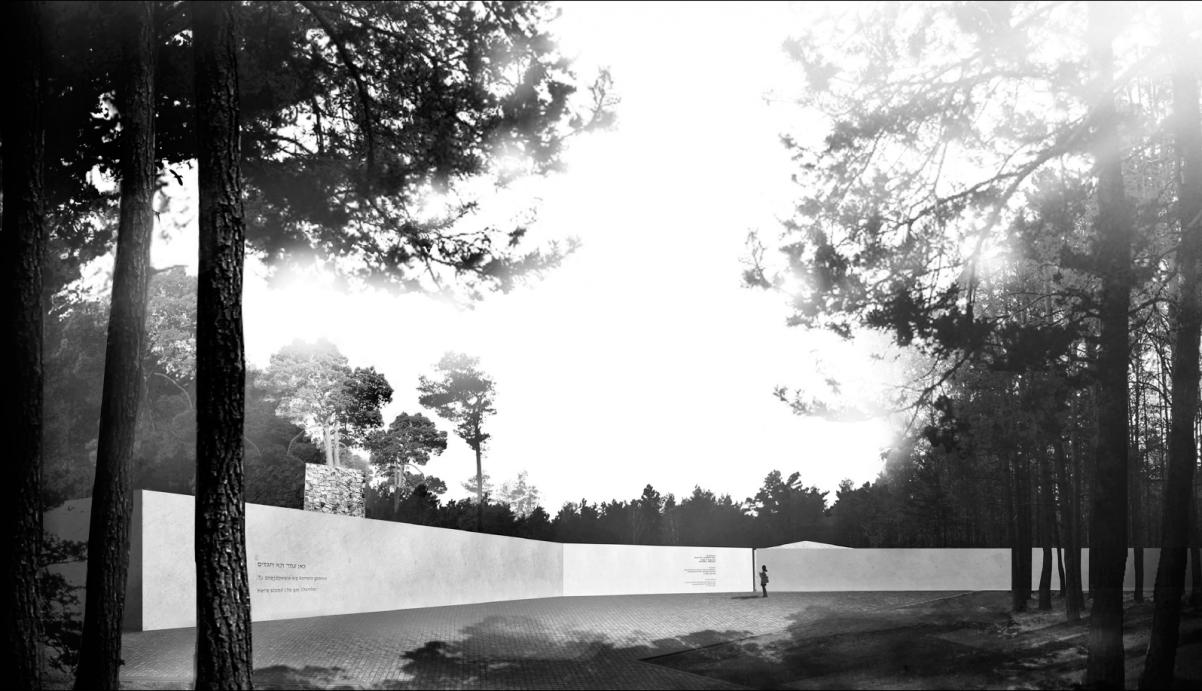 Warsaw artists - Marcin Urbanek, Piotr Michalewicz and Łukasz Mieszkowski have won the international competition for the design of a new memorial at the former German death camp of Sobibór. In the jury verdict, their design is said to be characterized by its simplicity as well as deep thoughtfulness, reflecting the commemorative symbolism of the martyrdom site.
The authors of the winning design have been associated with the Museum of the History of Polish Jews for a long time. Łukasz Mieszkowski, artist and historian, is one of our educators, a participant of the Polin Academy, the author of guided tours around Jewish Warsaw, who in the past years has led countless groups from Poland and Europe. Architect Marcin Urbanek, has conducted art workshops for students from Muranów schools at the Museum. Both are also authors of the idea and design of an monument commemorating the Ringelblum Archive – an extraordinary artistic project that will stand on small square off Nowolipki St. Piotr Michalewicz was a member of the architectural team which developed the design of the mausoleum in Bełżec.
In September the authors will begin to negotiate the final design of the monument with the commission, the State Museum in Majdanek.
We would like to congratulate the winners and invite everyone to view a detailed presentation of the design HERE.