Leśmian's Meadow: June 2020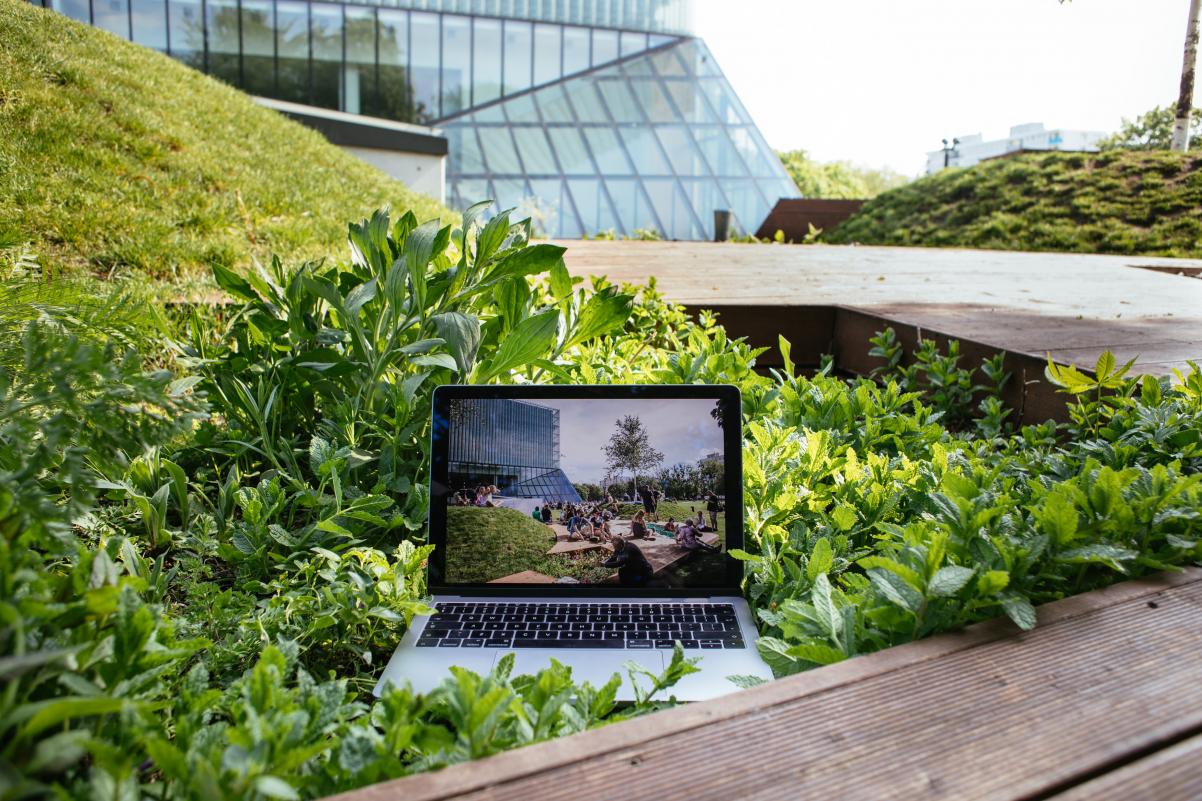 The 4th edition of "Leśmian's Meadow" boasts a program that is by no means less attractive than it was in the past years. During the pandemic, when we all long for contact with another human being and with nature, we encourage you to virtually relax with literature, poetry, gardening and ecology.
"No demon of the lake, nor a winged dream 
haunted my hut, but a meadow agleam!*"
By transferring our meetings online, for the first time ever we offer an opportunity to participate to the people from outside Warsaw. Welcome the Muranów Meadow in your homes!
Sit comfortably on your green balconies, or on deckchairs if you possess a stretch of a garden, and join our virtual meetings! All you need to do is to ensure your wifi works well - we will take care of the rest!
"We shall enter the world as a void, 
and leave as a garden we so enjoyed!"
For those who love gardening as well as those eager to begin their adventure with tending to greenery, we have organized a meeting titled "Leśmian's balcony - urban gardening for the time of pandemic".
Urban gardener Łukasz Skop will demonstrate how to conjure greenery on your own balcony and will teach you how to tend to it. He will use, among others, the seeds which will be available with a special June edition of "Tygodnik Powszechny" weekly.
Should you prefer wilder nature, we encourage you to join Stanisław Łubieński, amateur ornithologist and author of the book titled "Dwanaście srok za ogon" [One For Silver, Two For Joy]. He will take you for a walk to the Krasiński Garden in Muranów in search of the birds that inhabit it.
"Infinity itself arrived leisurely,
eager to admire my greenery"
Obviously, we do remember of poetry and literature lovers. Karolina Sulej and Sylwia Chutnik, authors of the cult program titled "Barłóg Literacki" [Literary pit], will invite you to join them on a green terrace full of books.
Are you ready for some good literature and humour? Check out their Jewish culture-related book recommendations for the summer.
As part of the series titled "Sunday afternoons with new poetry", Jacek Dehnel will perform a reading of his own work, as well as of the poems by Hebrew poet Haim Nakhman Bialik selected especially for the occasion. 
Bolesław Leśmian's admirers will be happy to join a musical-poetical performance by Beata Jewiarz titled "A Dream". Leśmian's sensual poetry will be combined with multimedia technology in order to reveal its new, so far unbeknown meaning.
We want you to have your say, too. We encourage amateur poets from Muranów, Warsaw and all of Poland to share their poetry as part of the project "Warsaw Talking! – Time for Poets". We will publish on our Facebook page your recorded poems inspired—more or less—by the topics: Jewish culture, Warsaw, Muranów, and… the pandemic. 
We invite all those who could do with some rest and crave a quality cultural program to our meetings surrounded by nature. Leśmian's Meadow will await you throughout the summer. In June, we will see you online, but in July and August we may actually meet you on a real stretch of green by the POLIN Museum building. We will announce the program for the following months in the second half of June.
"For the love which finds separation a woe,
my lips and breasts long for the Meadow!"
* fragments of Leśmian's poem "The Meadow".
Leśmian's Meadow
In 2017, to mark the 140th anniversary of Leśmian's birth and 80th anniversary of his passing, we launched "Leśmian's Meadow", a project inspired by his poetry. The outdoor installation located at a green square in front of POLIN Museum in Muranów has grown to become a favourite venue for meetings as well as for cultural and recreational events.

www.eeagrants.org, www.norwaygrants.org, www.gov.pl
Media partner