image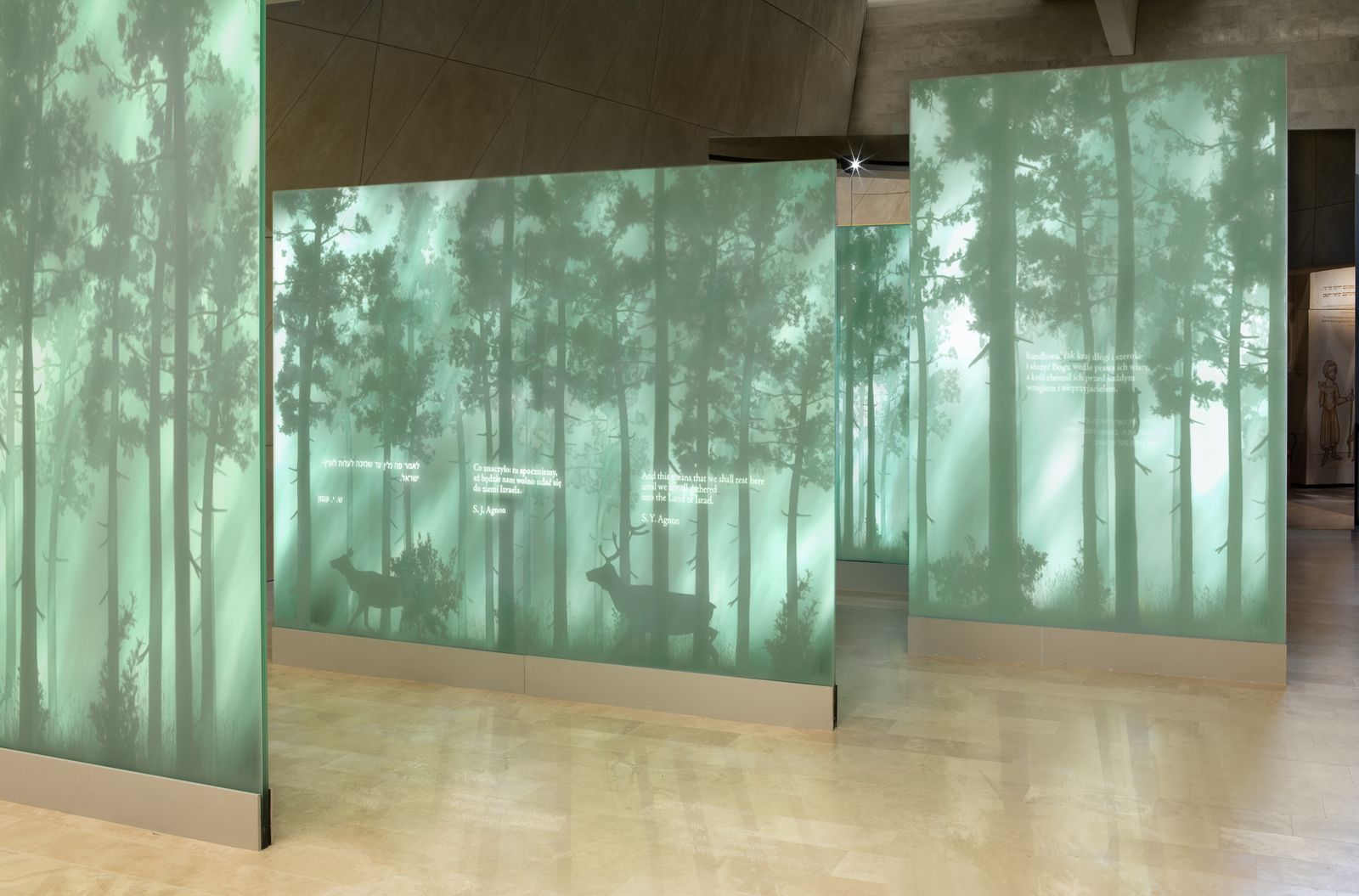 Forest
1000 years of the history of Polish Jews began with the word "Polin" which is Hebrew for "rest here" and also for "Poland." According to the legend, Jews heard these words upon arrival to the land of Mieszko I. The legend serves as an introduction to the core exhibition.
As the territory of Poland before a millennium was covered with thick woodland, we present the legend in the gallery called FOREST, to help you imagine Poland the way it was when first Jews arrived here.
180heartbeats + JUNG v. MATT and Bad Design –  authors of the design concept of the Forest gallery.
Nizio Design International – realization of the project for the Forest gallery and the Post-89 installation.
The project implementation and production of the core exhibition was made possible thanks to the Association of the Jewish Historical Institute of Poland. The creation of the exhibition was possible thanks to the support of donors from around the world.