Witness – a launch of the photography book meeting in the POLIN Reading Room series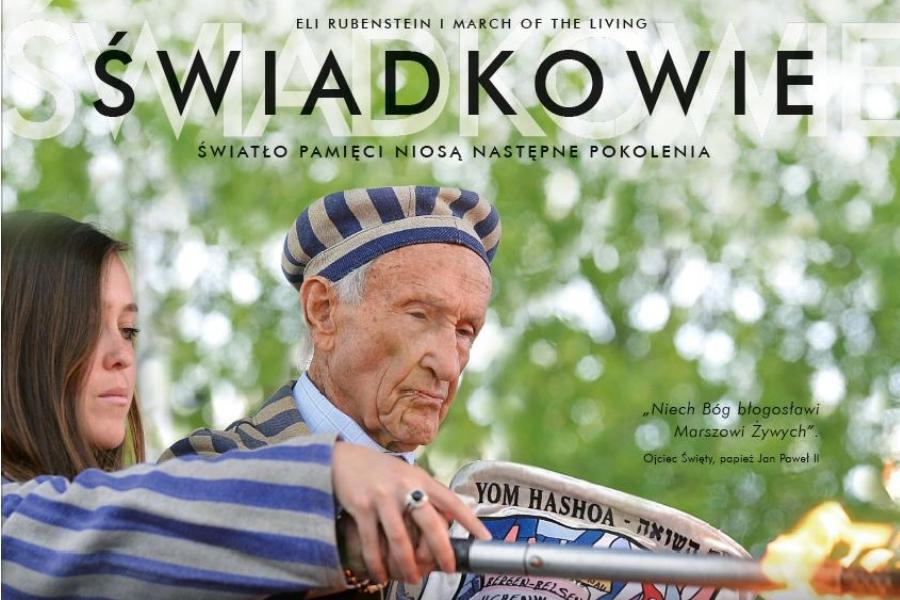 Moving photos and personal stories document handing over the torch to young people representing various cultures and denominations. Thus, they become the next generation of witnesses whose task is to carry this torch into a peaceful feature.

21 November (Wednesday), 6 PM, free admission
March of the Living is an educational program that brings together the survivors and the youth from all across the globe. They march together from Auschwitz to Birkenau to commemorate all the victims of Nazi genocide, and to demonstrate their protest against prejudice, intolerance and hatred.
It has been over twenty-five years now since the March of the Living began to gather the survivors and the youth together, thus ensuring that first-hand accounts are rescued from oblivion. During their tour of Poland, the country in which German Nazis imprisoned and murdered millions of innocent human beings, those who survived, those who helped them survive, as well as those who brought them freedom share their stories with the young generation. Having visited the camps, former ghettos, towns where there are barely any traces of Jews left, they feel bonded by the mission of remembering what they have seen and heard.  
"I retell my story in order to, slowly but surely, contribute to the betterment of humankind," says Pinchas Gutter, a Holocaust survivor and participant of the March of the Living. "These are the words of a survivor who fulfills his sacred mission of remembering, who makes sure his words resound from here to eternity. These are the true words addressed to all of us who are alive," President Barack Obama responded to Gutter during the ceremony of the 20th anniversary of the Shoah Foundation on 7 May 2014
Małgorzata Dzieduszycka-Ziemilska, translator of the book published by Agora, and Aharon Tamir, Director General of the International March of the Living, will participate in the meeting.
Translation into Polish.