Without a Shadow. Hideouts in the Warsaw Ghetto – finissage
image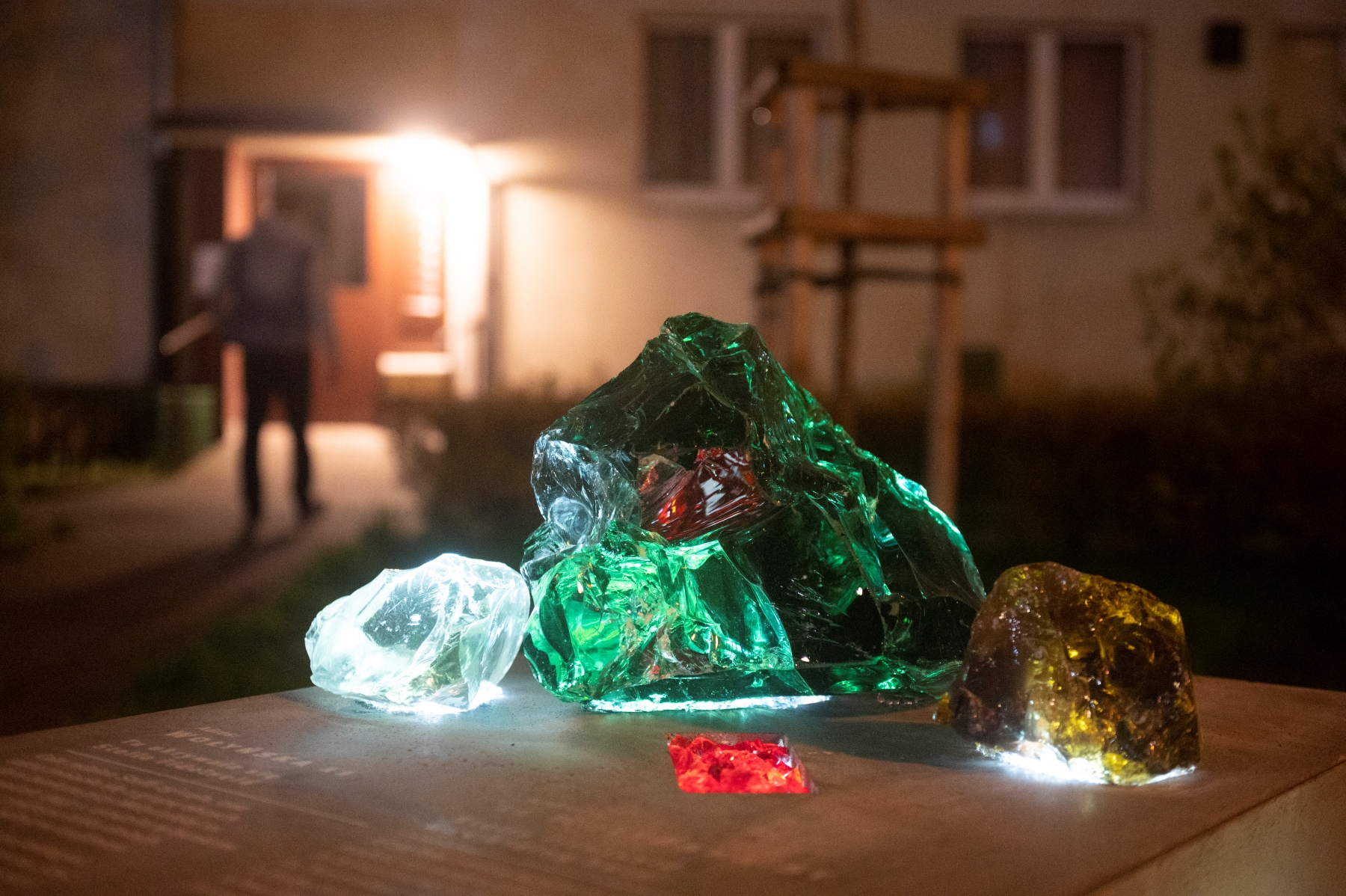 image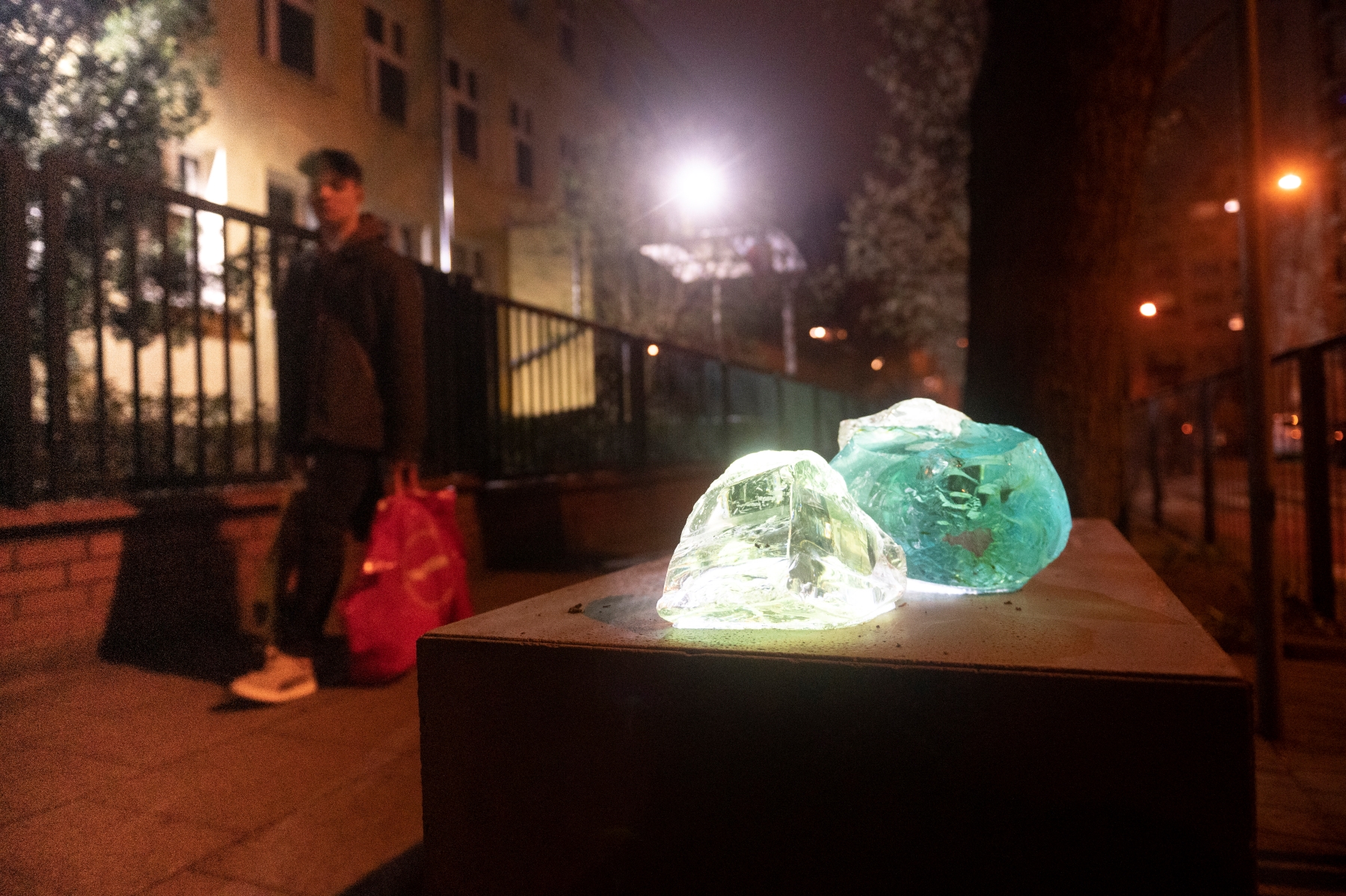 image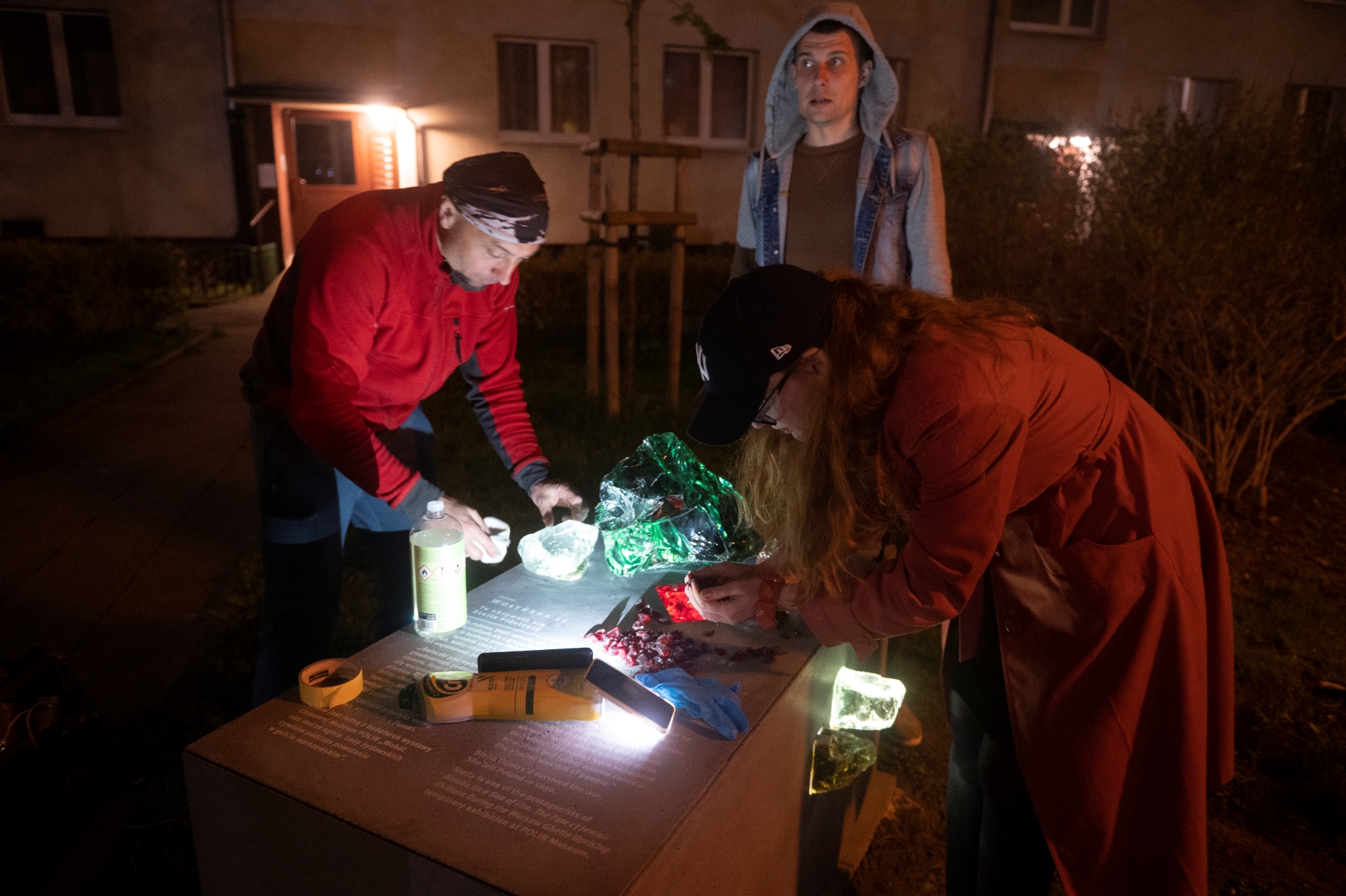 image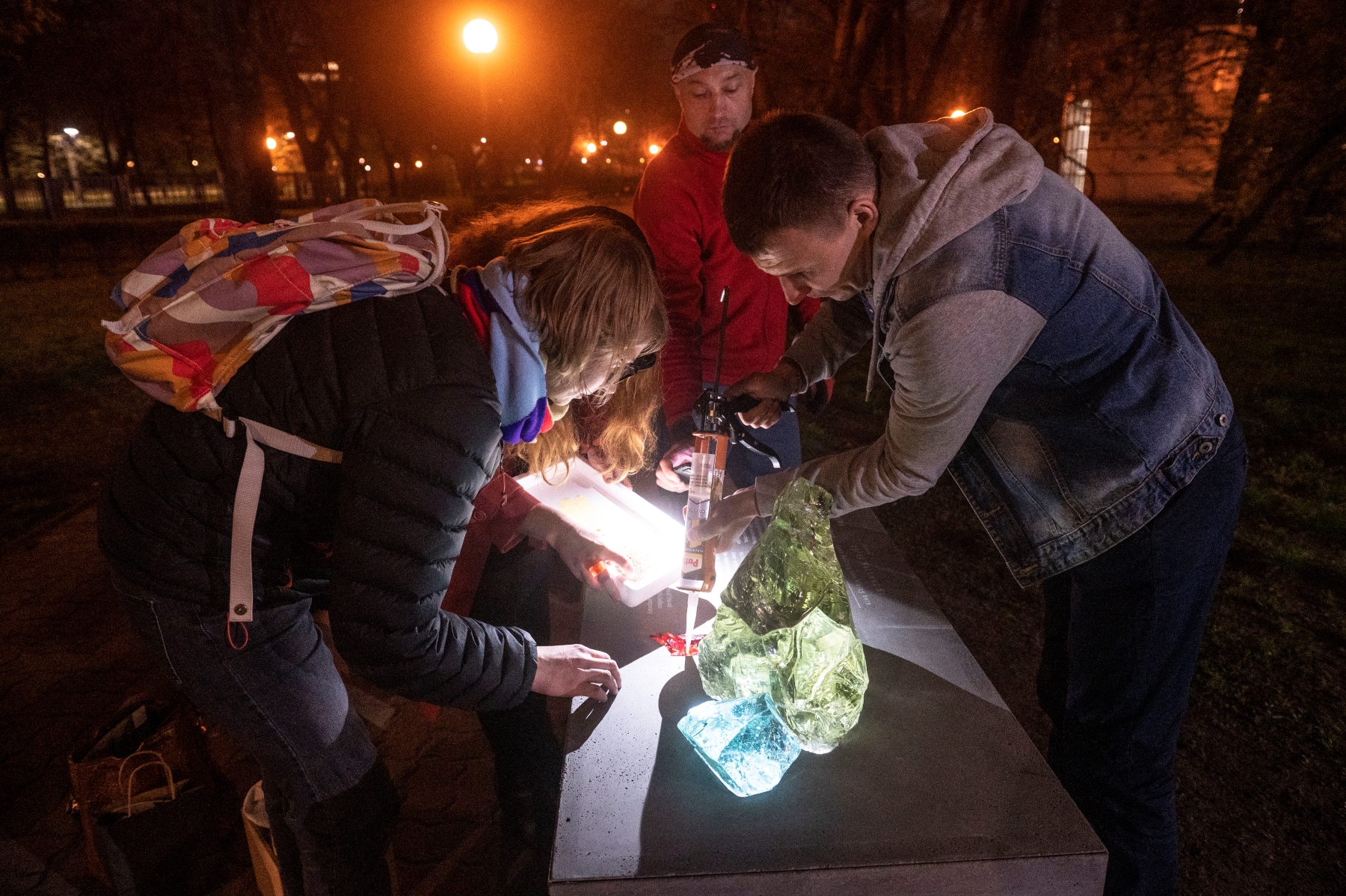 image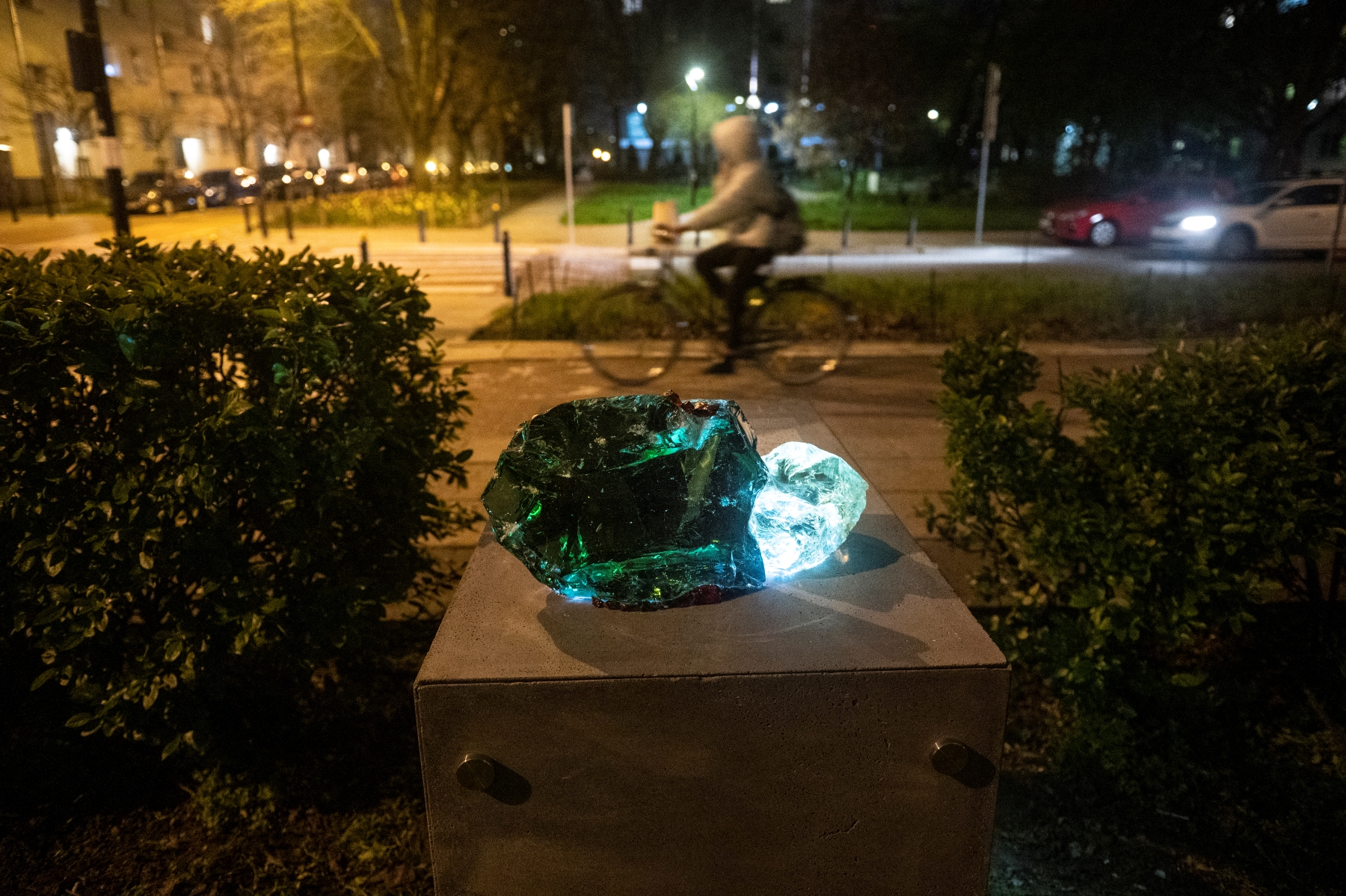 image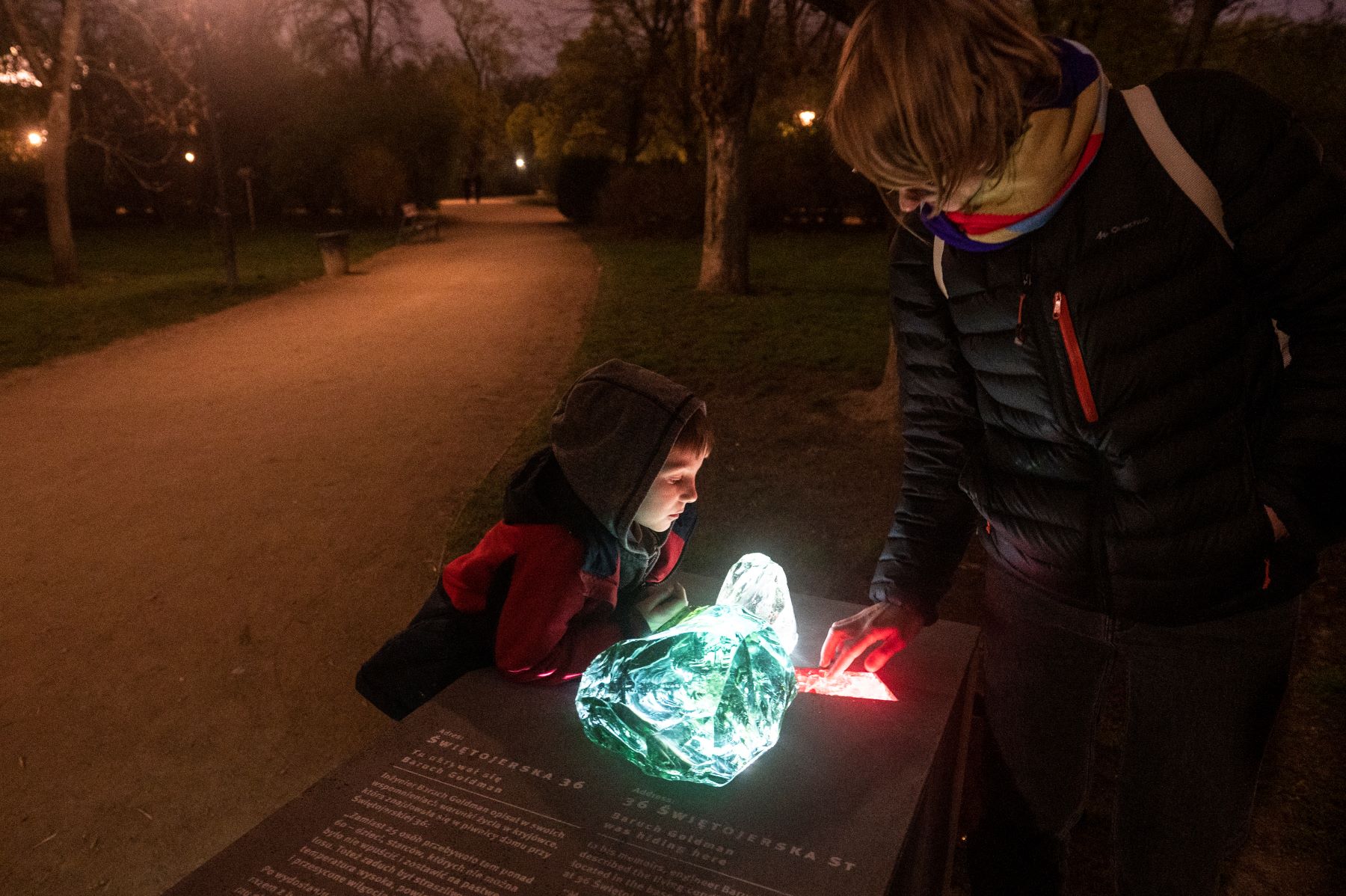 image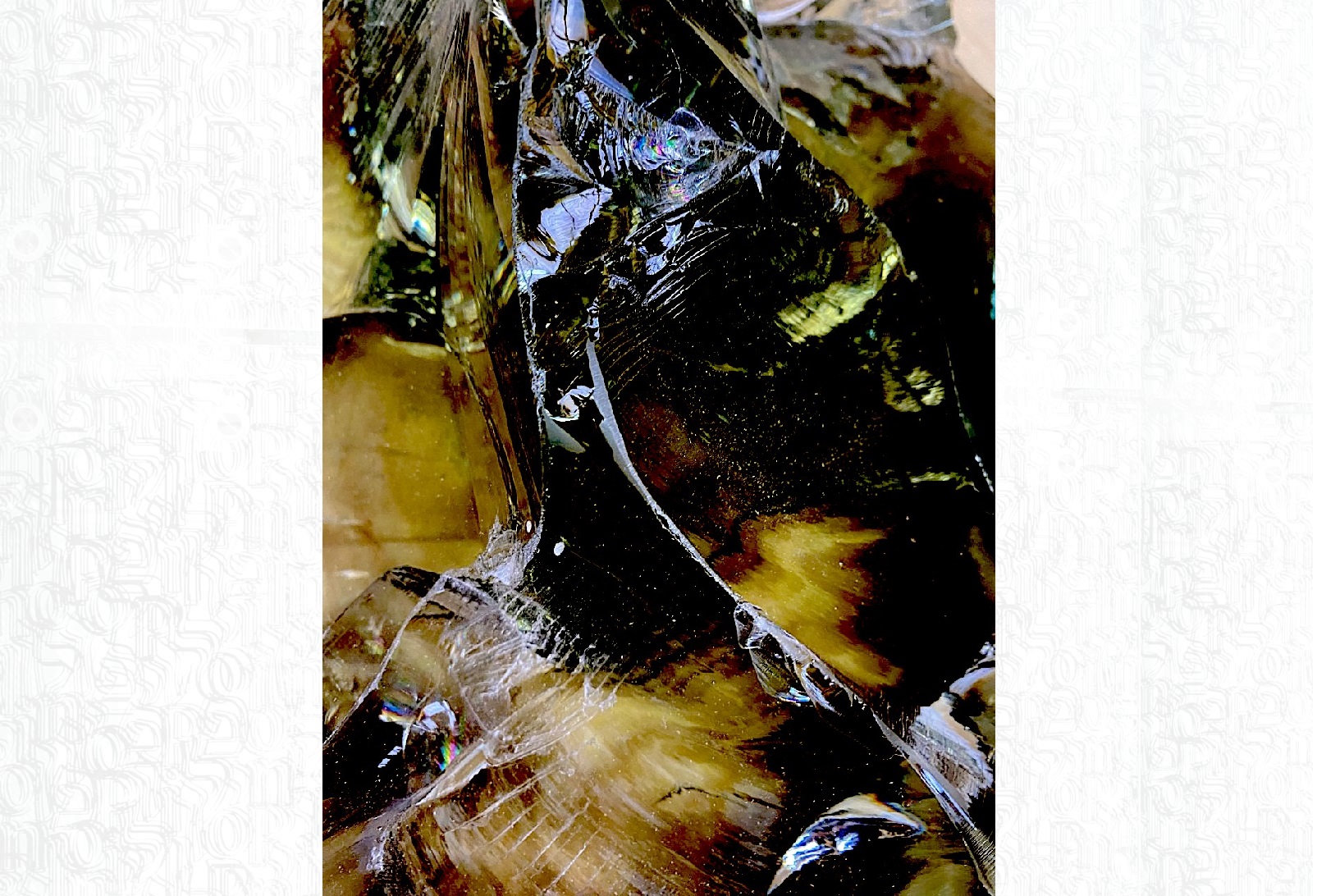 image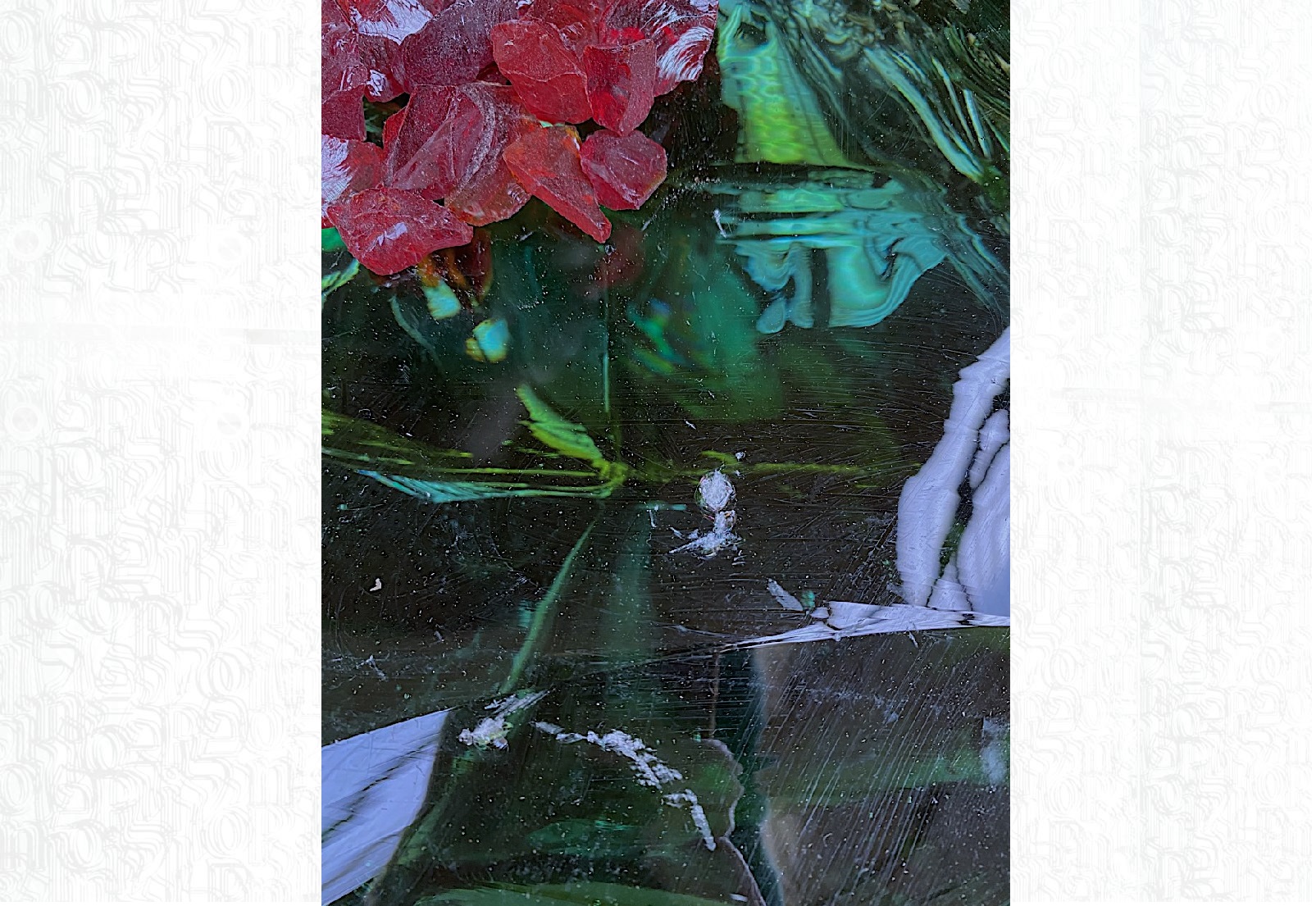 image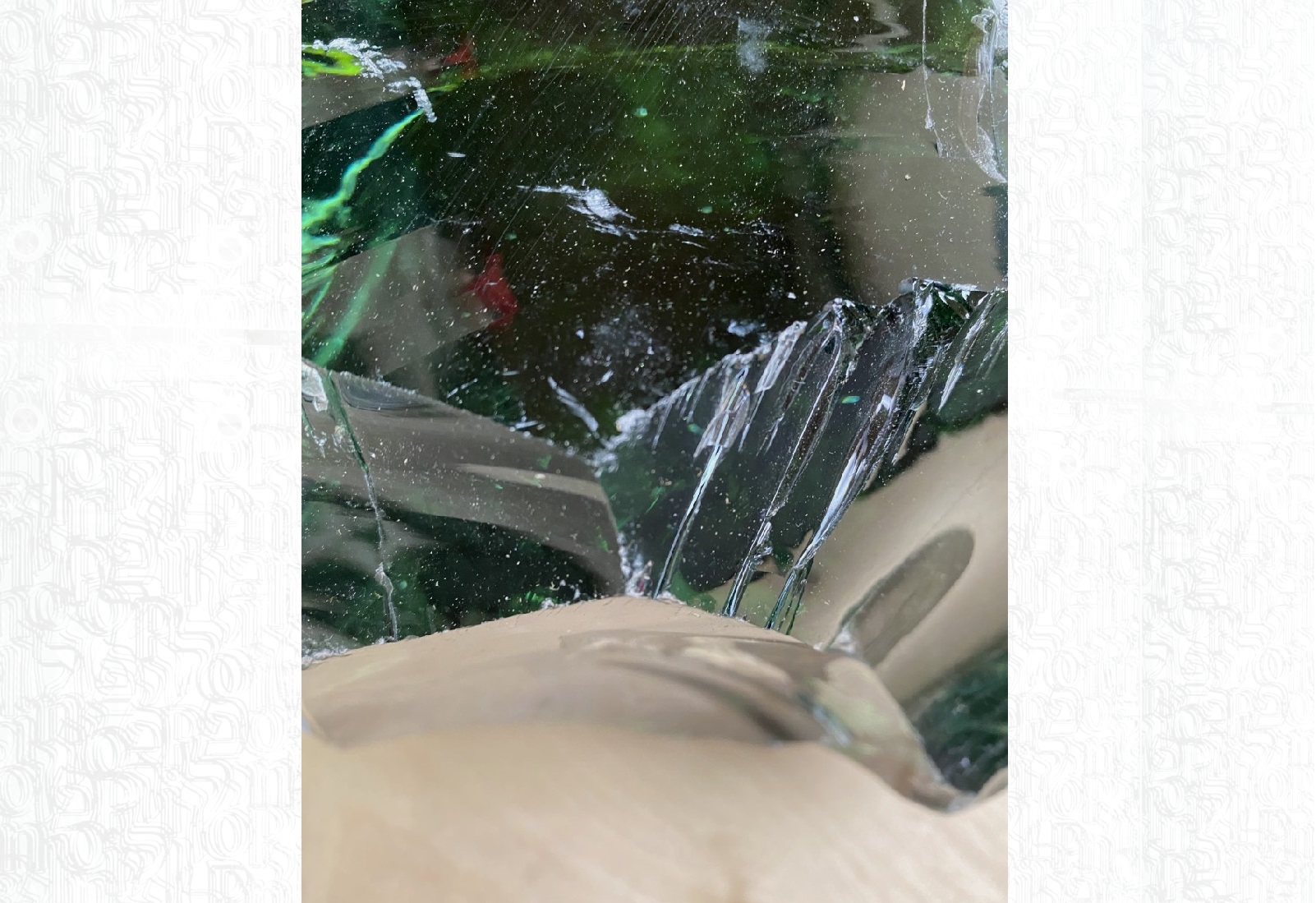 After the suppression of the Warsaw Ghetto Uprising, the former Jewish quarter was razed to the ground. There are hardly any traces left of it in present-day Warsaw. The hideouts and bunkers constructed by Jews seeking refuge during the Uprising are all gone, too. Together with the SENNA collective, we decided to recall the memory of these places and to introduce them back into our urban reality. By doing so, we also recall the memory of the civilians—the largest group of participants of the 1943 Uprising.
22 April – 14 October 2023
On 22 April, symbolic installations marking the spots where the civilians used to hide were installed in six locations within the district of Muranów. The main element of each installation is a glass block of irregular shape. Illuminated glass is glowing in the dark, thus bringing to mind the thousands of people murdered during the Uprising and right after it had ended. The random shapes and colours of the glass refer to the randomness of the fate of people imprisoned in the ghetto during the Uprising. Each pedestal bears information on the building which used to stand at the very location before the war, and on the person hiding in this specific bunker. We chose six individuals from amongst the protagonists of "Around Us a Sea of Fire" temporary exhibition.
Stories from beyond the wall – a series of walks
On 22 April the artistic installations were accompanied by the first evening walk with a group of Storytellers. They told stories from the perspective of people in hiding, an Anonymous Author who wrote down her account day by day in the bunker. We don't know anything beyond what she wrote on the few surviving pieces of paper. We got acquainted with the experiences of people hiding within the area of the brushmakers' shop, the story of the Kuczer family and of Stella Fidelseid who gave birth to a baby in the bunker.
Details on the latest walk:
14 October, 6 PM
Start: POLIN Museum pod Muzeum POLIN, here we distribute maps
You can start the walk from any point marked on the map
Storytellers will be waiting for participants at each installation until 8:30 PM
Event accompanying the program "Thou Shalt Not Be Indifferent."
---
Read more stories on Virtual Shtetl website: