The Polish stories about the others. Who our museums talk about?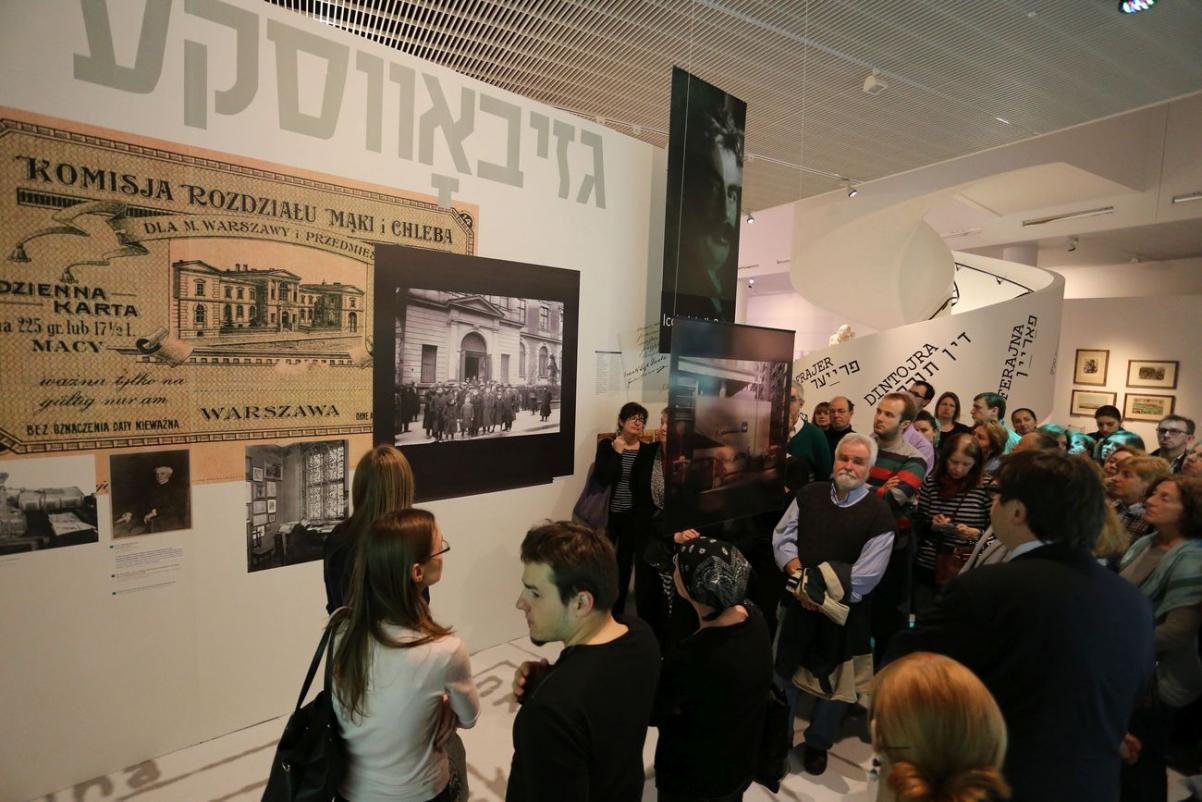 Having regard to preparations for the Grand Opening of the Core Exhibition of the POLIN Museum of the History of Polish Jews, we would like to invite you to attend a meeting during which we will have a look at various museum narrations and their guiding principles. Our meeting will be devoted to the topic of the presence and the ways of presenting minority groups in Polish museums.
We will be pondering upon the problem whether minorities are present in the main museums devoted to Polish history or tradition and whether - in consequence - they are presented as a part of that history? The meeting will be attended by representatives of the Museum of Warsaw, the State Ethnographic Museum, the Museum of Polish History and the Museum of the History of Polish Jews.
The meeting will be translated into English.
6 October 2014; 6.00 p.m.–7.30 p.m. Admittance is free.
Cycle of activities called 'Multicultural Warsaw', conducted under the 'Jewish Cultural Heritage' project, component: 'Faces of Diversity'.
Organised with the support of the Norway and EEA Grants from Iceland, Liechtenstein and Norway.

www.eeagrants.org, www.norwaygrants.org
More about "Jewish Cultural Heritage" project
Partners