"Judeo-Communism": A Jewish or Polish phenomenon?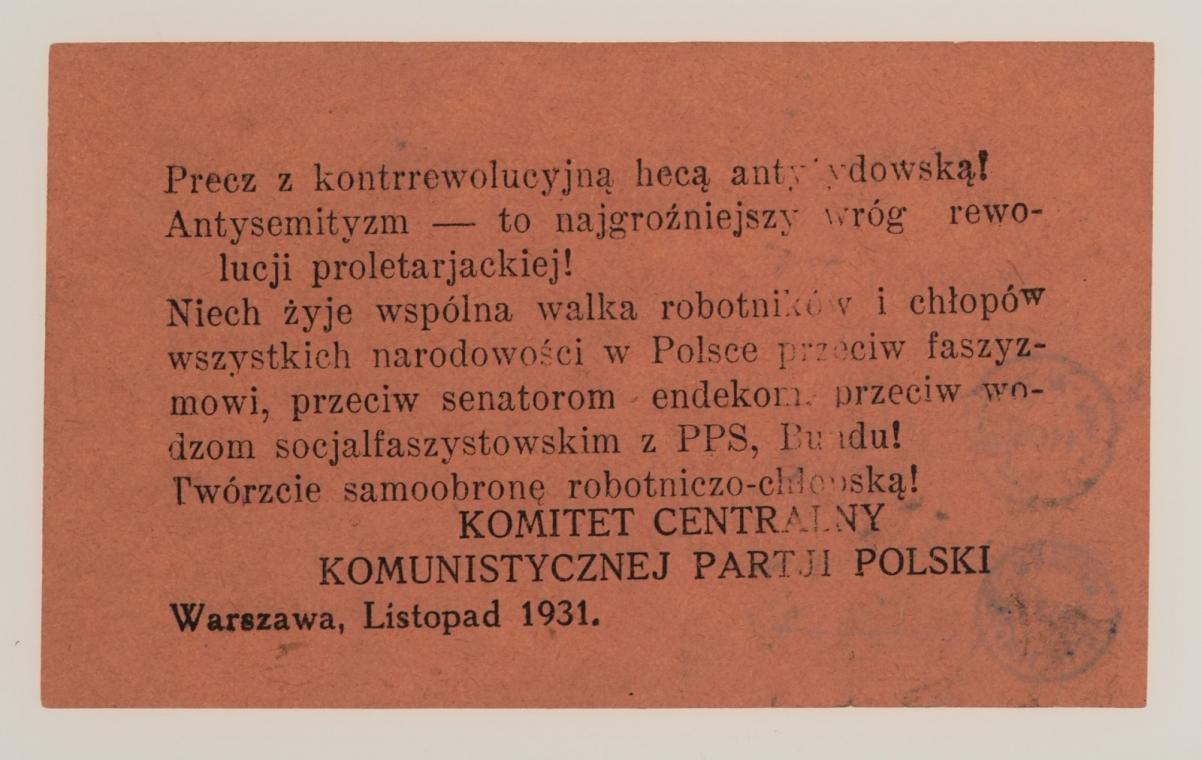 Due to its internationalist ideals of equality, the communist movement became one of few areas in which Jews and Poles were able to cooperate – not out of necessity but because of shared convictions and beliefs. The question is, however, was cooperation indeed the case.

Lecture by Dr. Joanna Nalewajko-Kulikov, historian, associate professor at the Historical Institute of the Polish Academy of Sciences, associated with the Jewish Historical Institute and POLIN Museum.