A Different Kind of Courage: Jewish Civilians in the Warsaw Ghetto Uprising
Prof. Barbara Engelking's keynote lecture will be devoted to people not usually mentioned in the history of the uprising – Jewish civilians. Their determination, courage and will to resist were as important as the armed struggle of the insurgents.
23 April (Sunday), 6:15 PM
POLIN Museum auditorium
Free admission
When members of the Jewish Combat Organization and the Jewish Military Union took up arms against the Germans on April 19, 1943, there were nearly 50,000 people in the Warsaw Ghetto. A few hundred fighters were thus only a fraction of the ghetto's population. The vast majority were civilians hiding in bunkers and burning houses. Prof. Barbara Engelking will talk about their dramatic experiences.
Civilians stubbornly persisted in their hiding places and disobeyed German orders of deportation. They helped the Uprising to last well beyond the few days Germans calculated it would take. But even after May 16, 1943, accepted as the symbolic date of the end of the Warsaw Ghetto Uprising, did not mean that the resistance of Warsaw Jews had completely ceased. A few fighters and hundreds of civilians remained in the ghetto, hiding in the ruins of burned-out houses. They were referred to as the "rubblers". Some persisted in the ruins for weeks or even months – until January 1944. Their stories will also be presented during the lecture.
Barbara Engelking – professor of social sciences, she has worked on Holocaust issues for more than 30 years. She is the author or co-author of more than a dozen books on the Holocaust, including "The Warsaw Ghetto: A Guide to the Perished City" (with Jacek Leociak, New Haven, CT 2009) and "Night Without End: The Fate of Jews in German-Occupied Poland" (co-edited with Jan Grabowski, Bloomington, IN 2022) as well as dozens of articles in Polish and foreign journals. She is the director of the Holocaust Research Center at the Institute of Philosophy and Sociology at the Polish Academy of Sciences in Warsaw.
This is the keynote lecture of POLIN's academic conference "European Jews Facing the Inevitability of the Holocaust."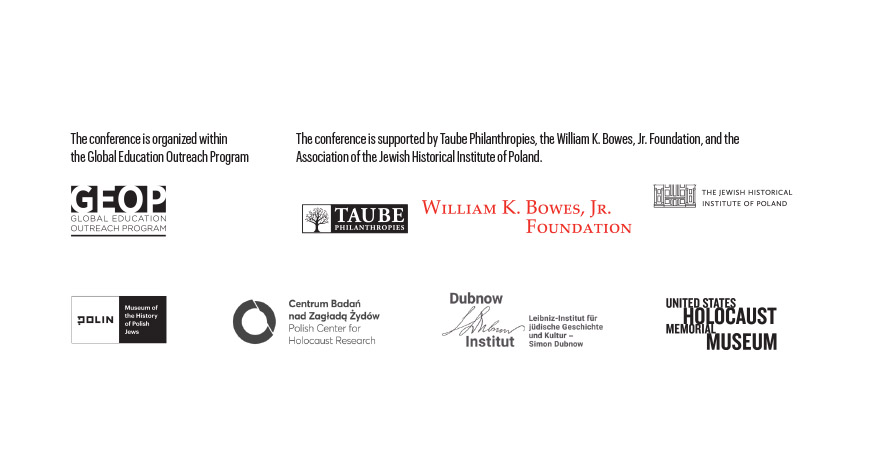 Partner: