Traveling Hanukkah lamp, Warsaw, 1872 – LOVED
image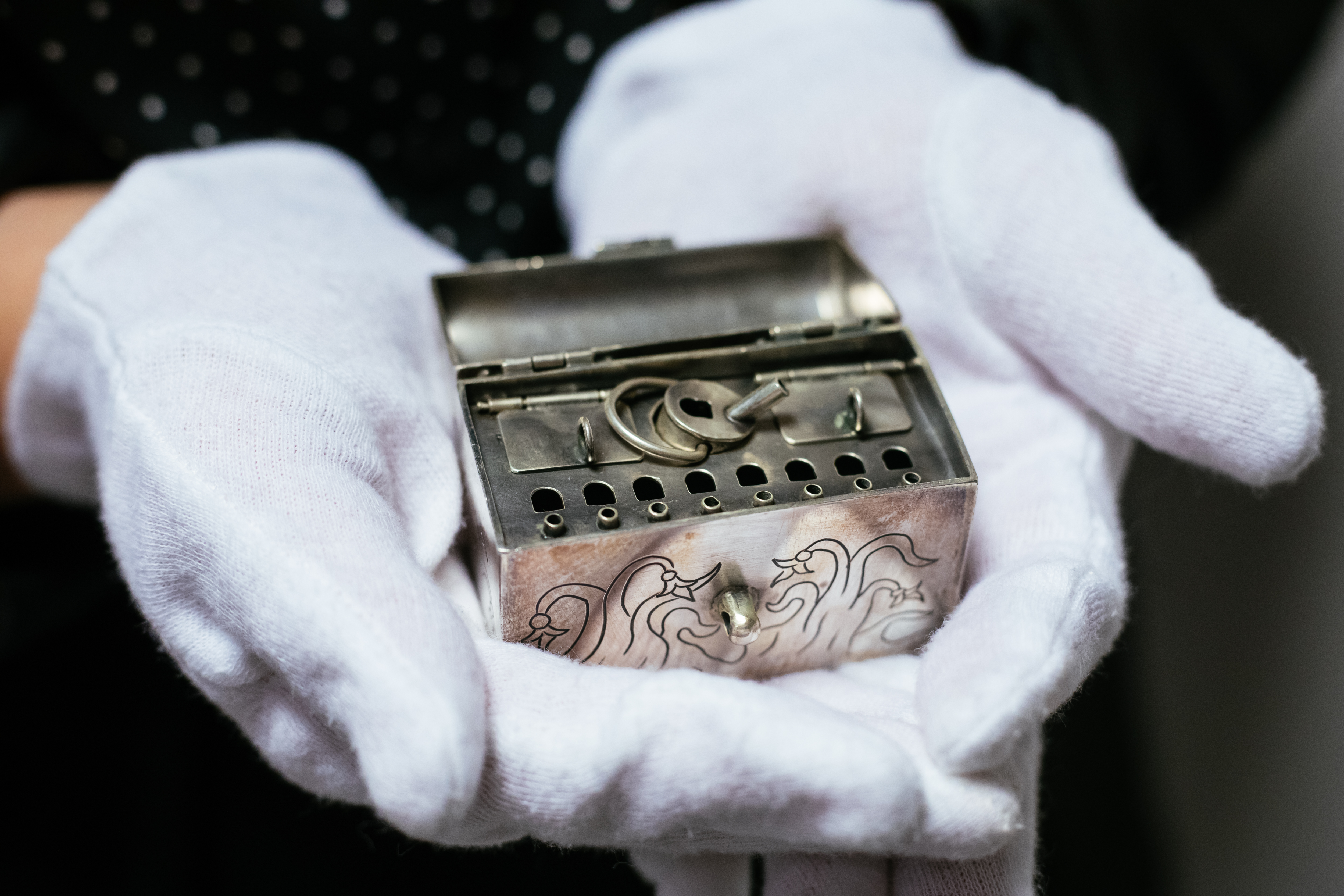 image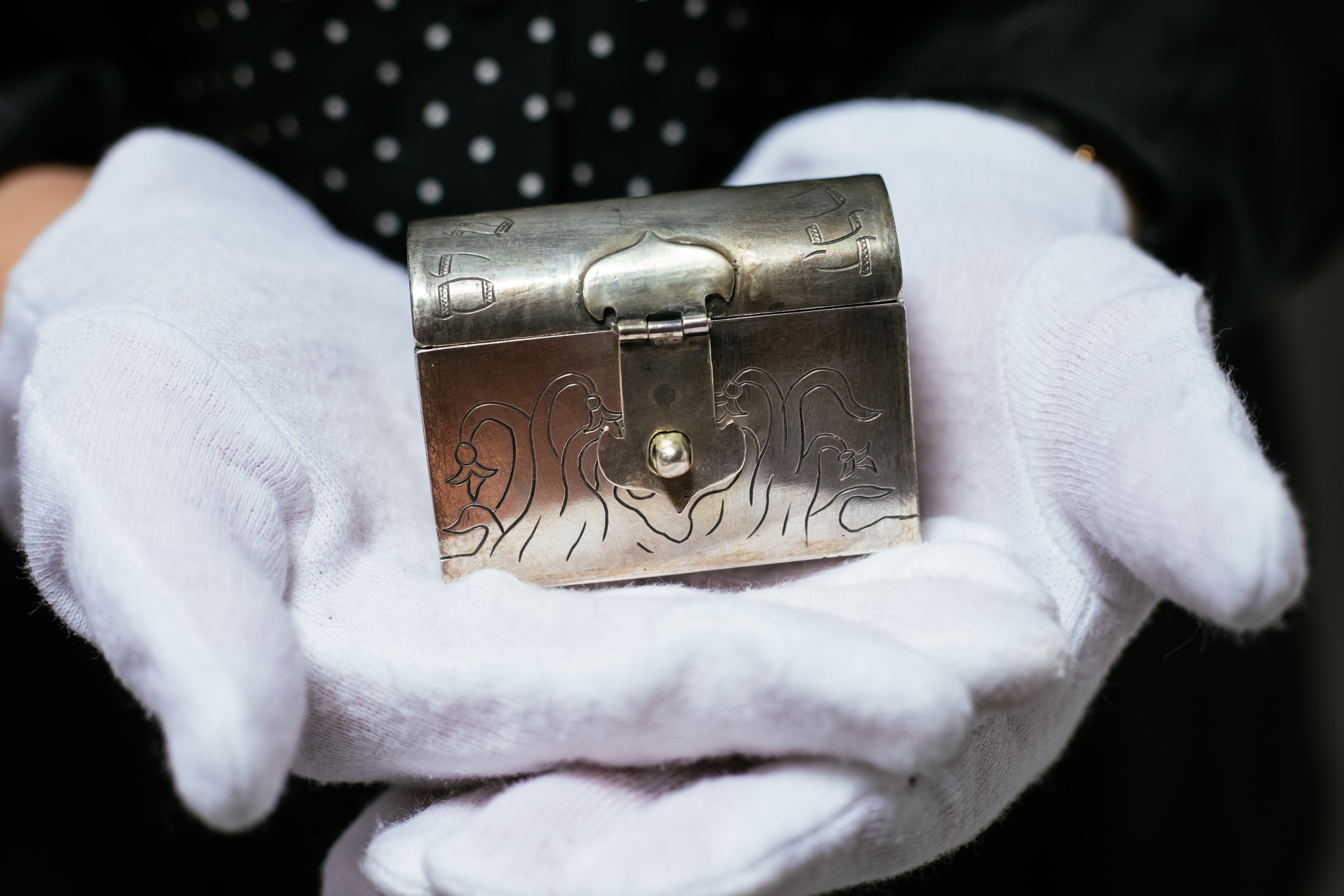 image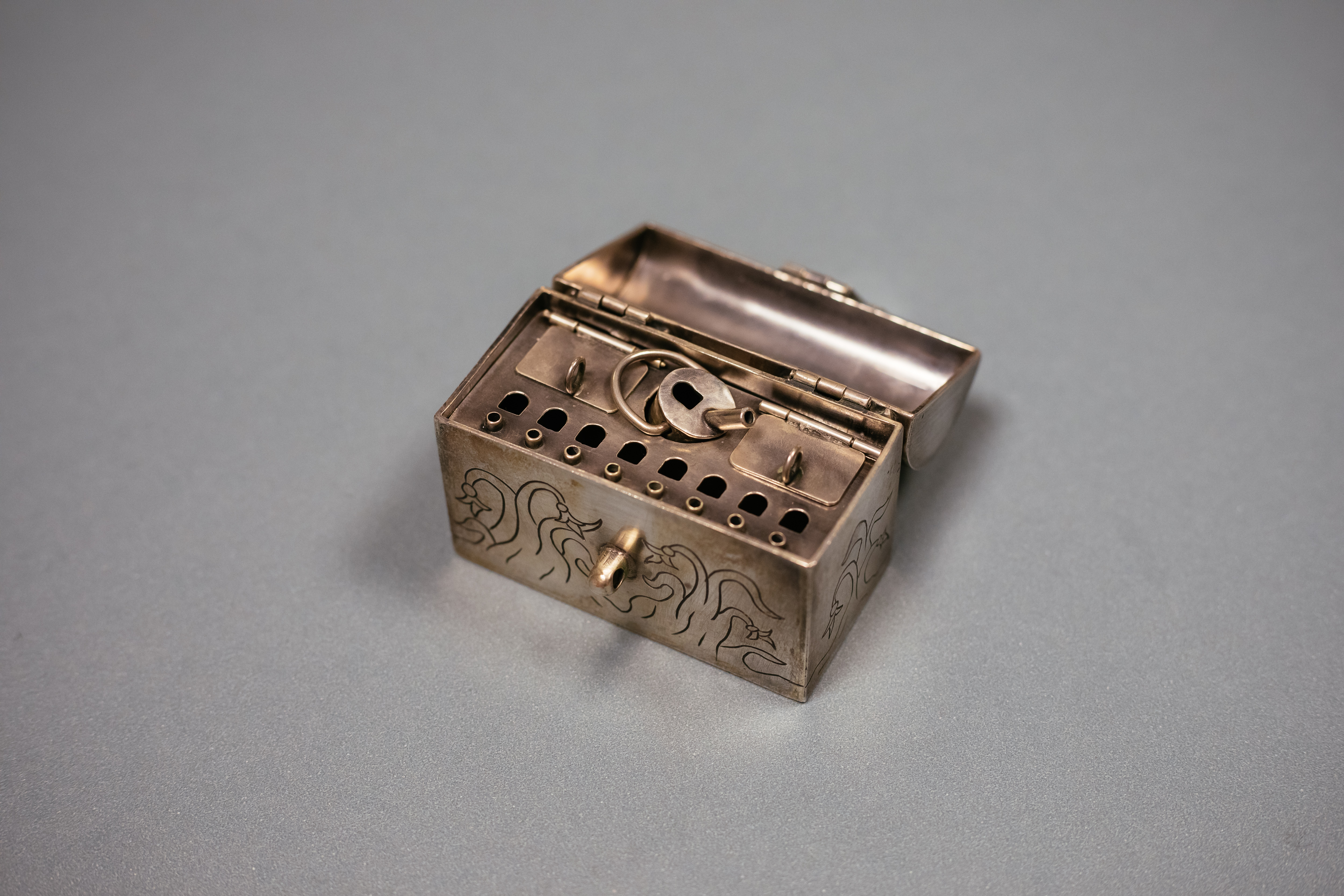 image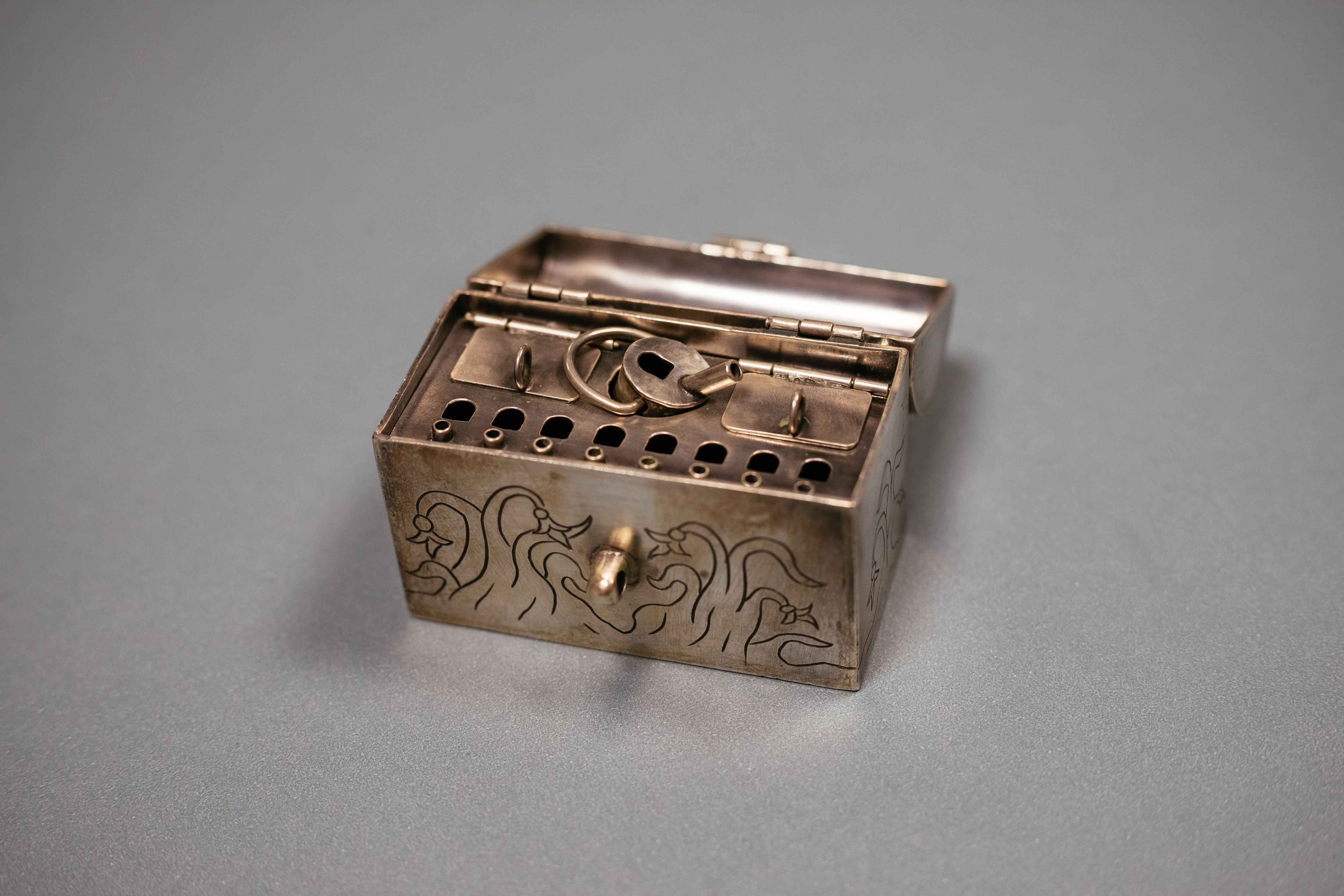 With a miniature Hanukkah lamp, a traveler could celebrate the holiday while on the move. Markings on the underside of the lamp identify the makers as Aron Lewek Oksenberg, a Warsaw silversmith, and Józef Sosnowski, and the date as 1872.
The most popular of such miniature Jewish ritual objects are the Hanukkah lamp and Scroll of Esther ("megillah") for Purim. These objects were especially important for travelers who were on their own, far from a Jewish community where they could celebrate with others. The object could be displayed in a showcase at the Resource Center.
Hanukkah, the Feast of Lights, commemorates the victory of the Maccabees and the miracle following the destruction of the second Temple in Jerusalem. Oil sufficient to burn for one day lasted eight days. To celebrate this miracle, candles or oil are lit on the eight nights of Hanukkah.
The object was embraced by Magdalena Opacka.
We encourage you to look after other objects.
Association of the Jewish Historical Institute of Poland is a partner of the "Show your love" project and one of the co-founders of the POLIN Museum. The Association is a Polish non-profit organization.