Anniversaries & holidays
2.08.2022
The International Day of Remembrance for the Extermination of the Roma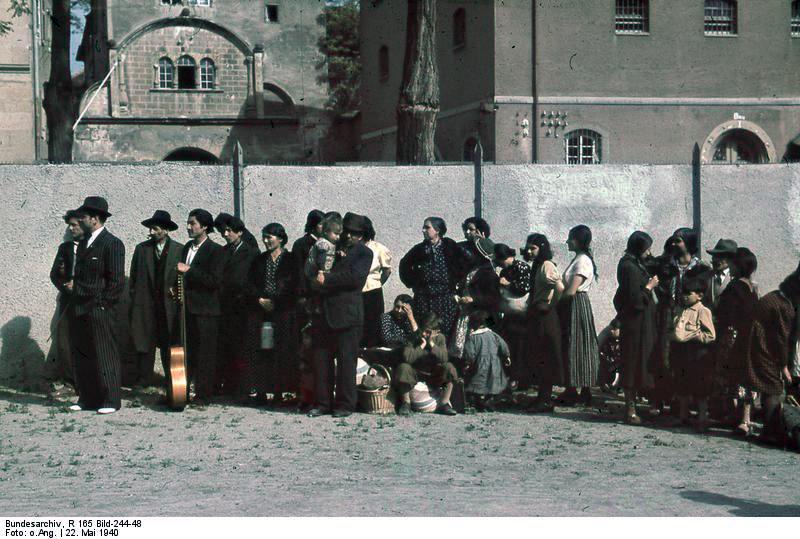 In the evening of the August 2, 1944, Germans started the liquidation of the so-called Gypsy camp (Zigeunerlager) in Auschwitz-Birkenau. 2897 Roma were murdered in gas chambers. Since 1997, August 2 is the International Day Of Remembrance For The Extermination Of The Roma.
In the Third Reich, Roma were considered as an antisocial and "racially impure" group. Just like the Jews, they discriminatory laws that introduced e.g. the obligation of registration and limited freedom of movement.
Mass extermination of the Roma started in 1941, after the outbreak of the war with the USSR. Like the Jews, there were executed by the Einsatzgruppen in mass executions. In the autumn of 1941, 5 thousand Roma deported from Germany were placed in an isolated part of the ghetto in Łódź. A few months later, they were all murdered in Kulmhof (Chełmno) - the first Nazi extermination camp.
In order to resolve the so-called Gypsy problem (Zigeunerfrage), the authorities of the Third Reich decided to move the Roma to a concentration camp. Under the order of Heinrich Himmler, in February, 1943, a camp for whole Roma families was created in one of the sectors of the Auschwitz-Birkenau camp. The Roma from Germany, Austria, the Czech Republic, Poland, France, the Netherlands, Yugoslavia, Belgium, the USSR, Lithuania and Hungary were deported there.
The so-called Gypsy camp was known for terrible living conditions - the majority of the Roma placed there died of diseases and horrible experiments that were carried out on adults and children by Josef Mengele.
In total, almost 23 thousand Roma were transported to Auschwitz – Birkenau. Around 1700 were taken to the gas chambers after they arrived to the camp. It is estimated that a half of the Roma who lived in the areas under the Third Reich occupation during World War II, perished. The murder of the Roma is described in their language as "Porajmos" (the devouring).