New audio guide to the Core Exhibition
image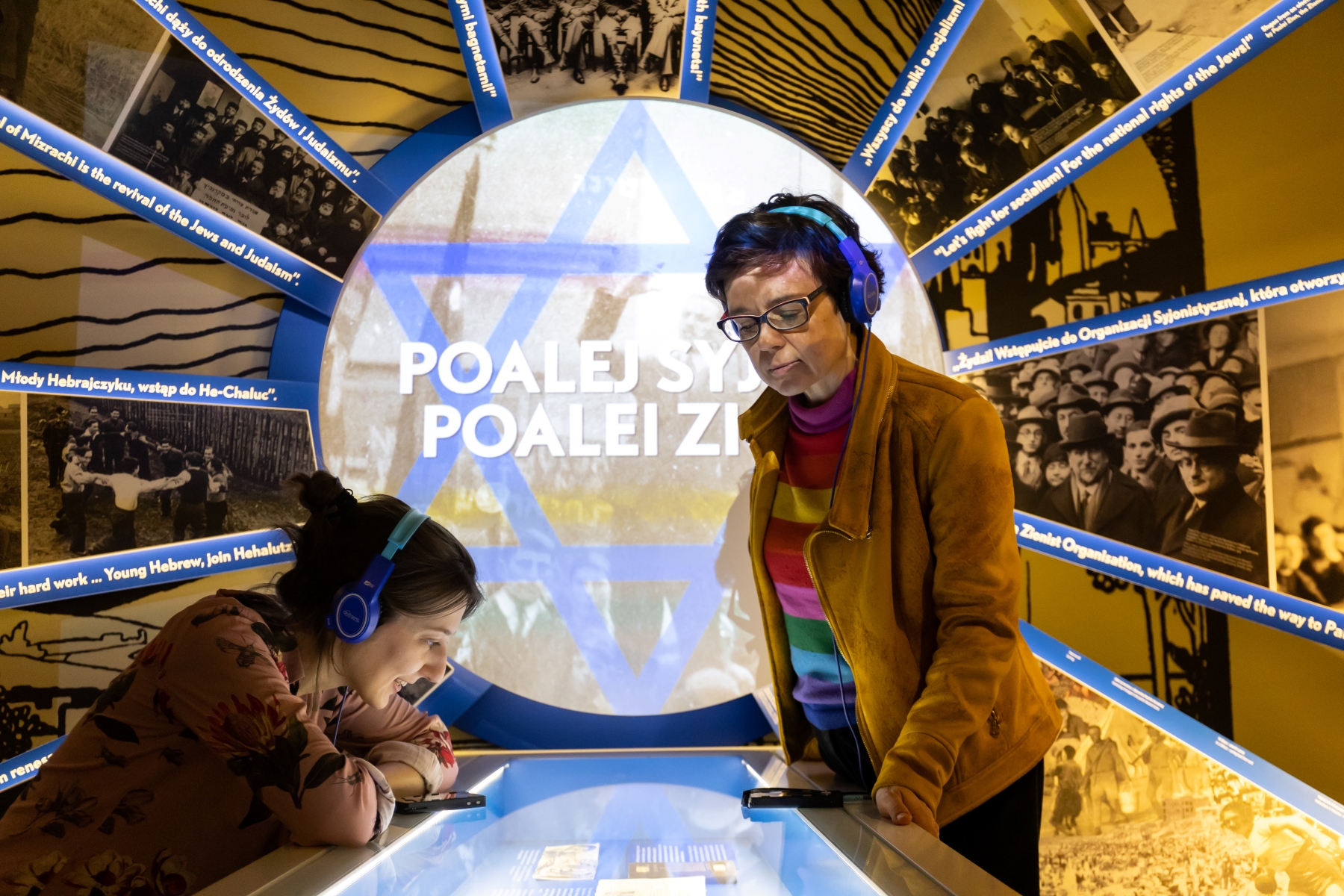 image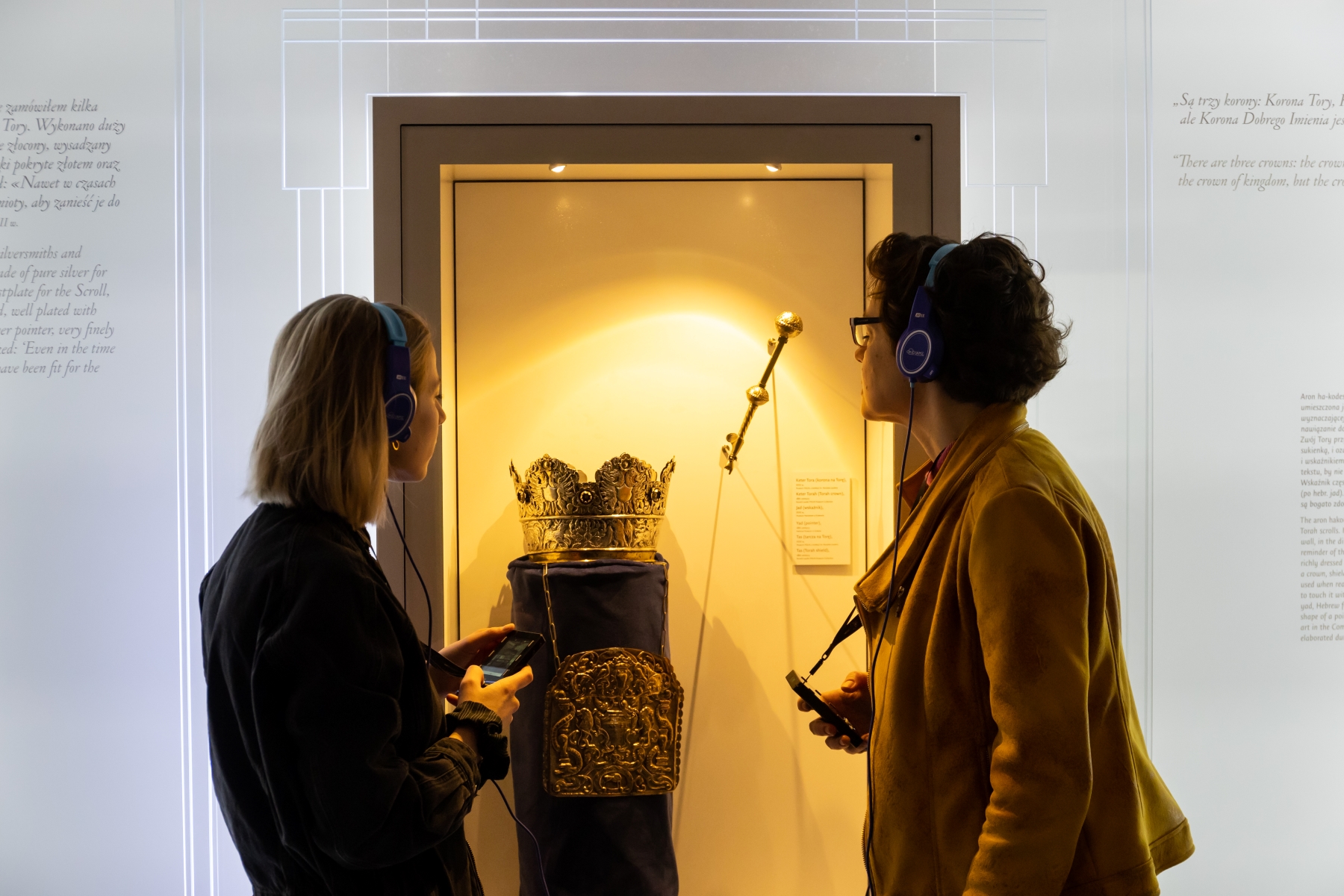 image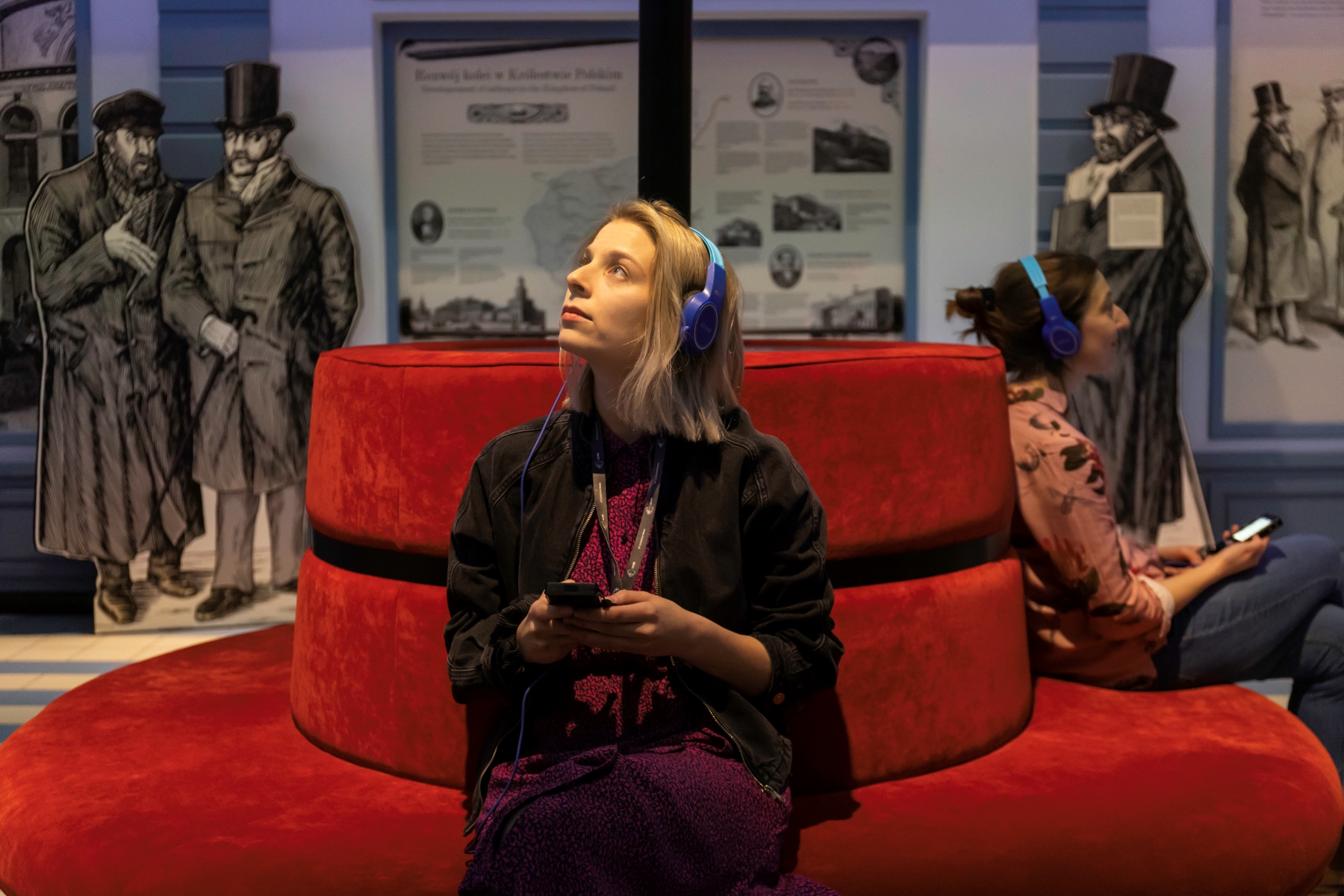 When you buy a ticket, you will be handed in an audio guide—a small device with a headset. The recording will guide you through the 1000 years of the history of Polish Jews. It is a captivating story about the world that is no more, a story about love, friendship, sacrifice and struggle.
You will get acquainted with the most important sections of the exhibition. The audio guide follows the development of Jewish culture in the territories of the former Polish-Lithuanian Commonwealth, its heyday after Poland regained independence, the Holocaust and the present-day in an accessible and engaging way.
The device is easy to use—the recordings are automatically activated in the successive rooms. To make it easier to navigate the space, images of specific elements and objects from the exposition will be displayed on the screen. The device is the size of a mobile phone.
Audio guides are offered free of charge with purchase of a ticket—regular price, reduced price and a ticket for 1 zloty—to tour the exhibition individually.
We charge (10 zlotys) per audio guide with purchase of a group ticket and in case of free tickets.
On Thursday you will receive an audio guide to the temporary exhibition free of charge.
Audio guides to the Core Exhibition are available in the following languages:
English
Chinese
French
German
Hebrew
Italian
Polish
Russian
Spanish
Ukrainian
Would you like to tour the exhibition with children? Find out more about audio guides for big and small adults.