A postcard with a view of Białystok – USD 75
image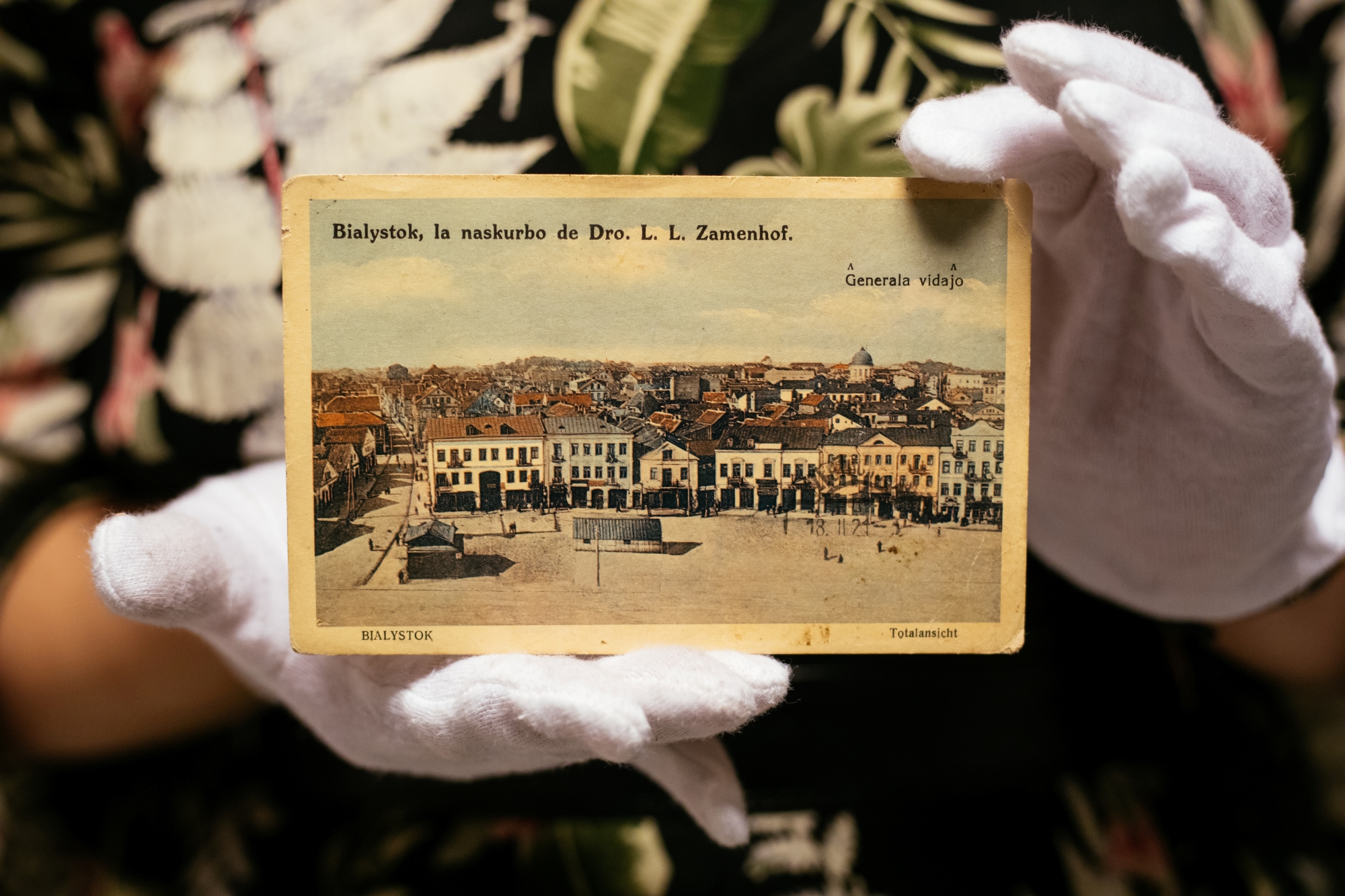 image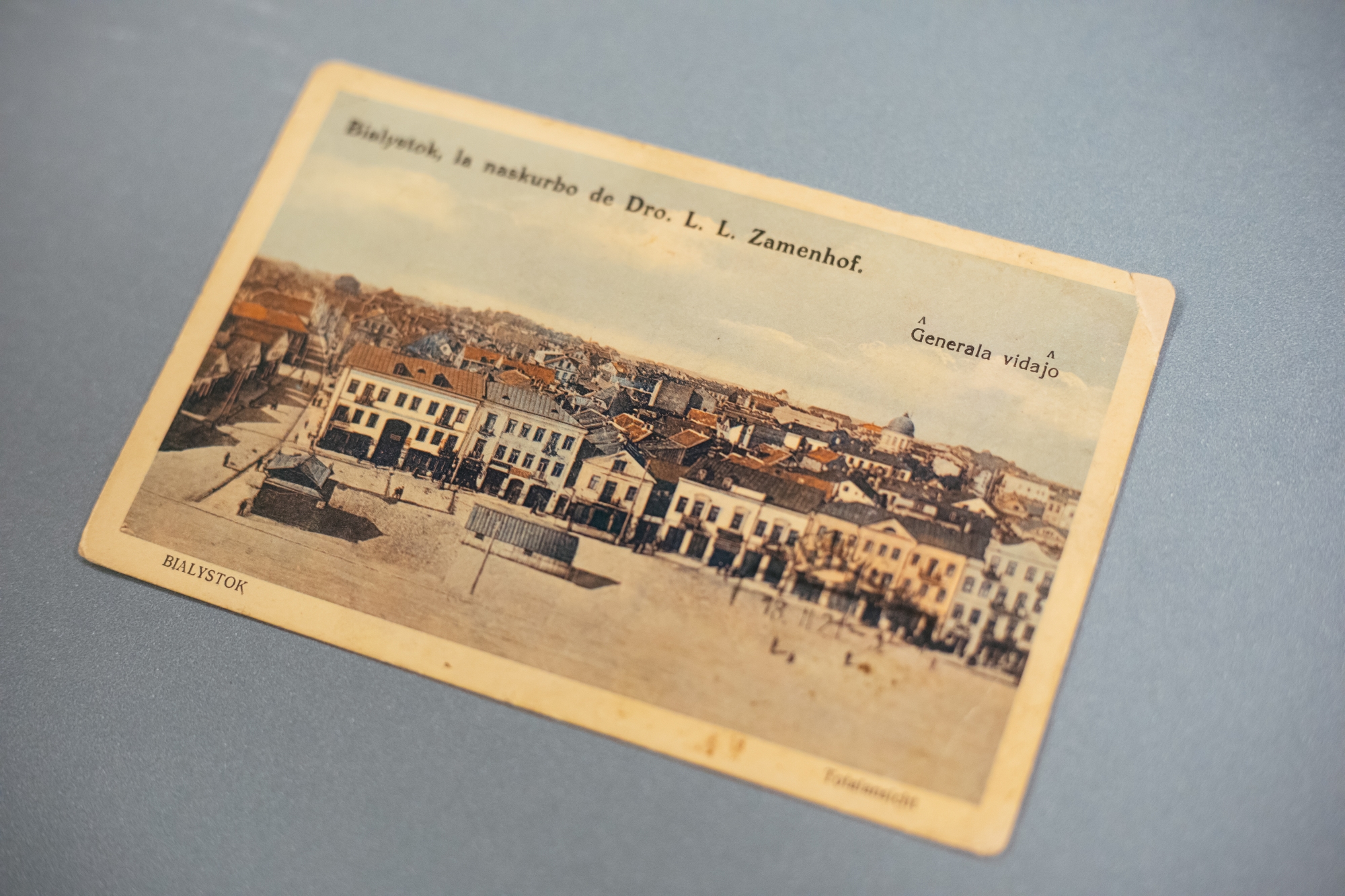 image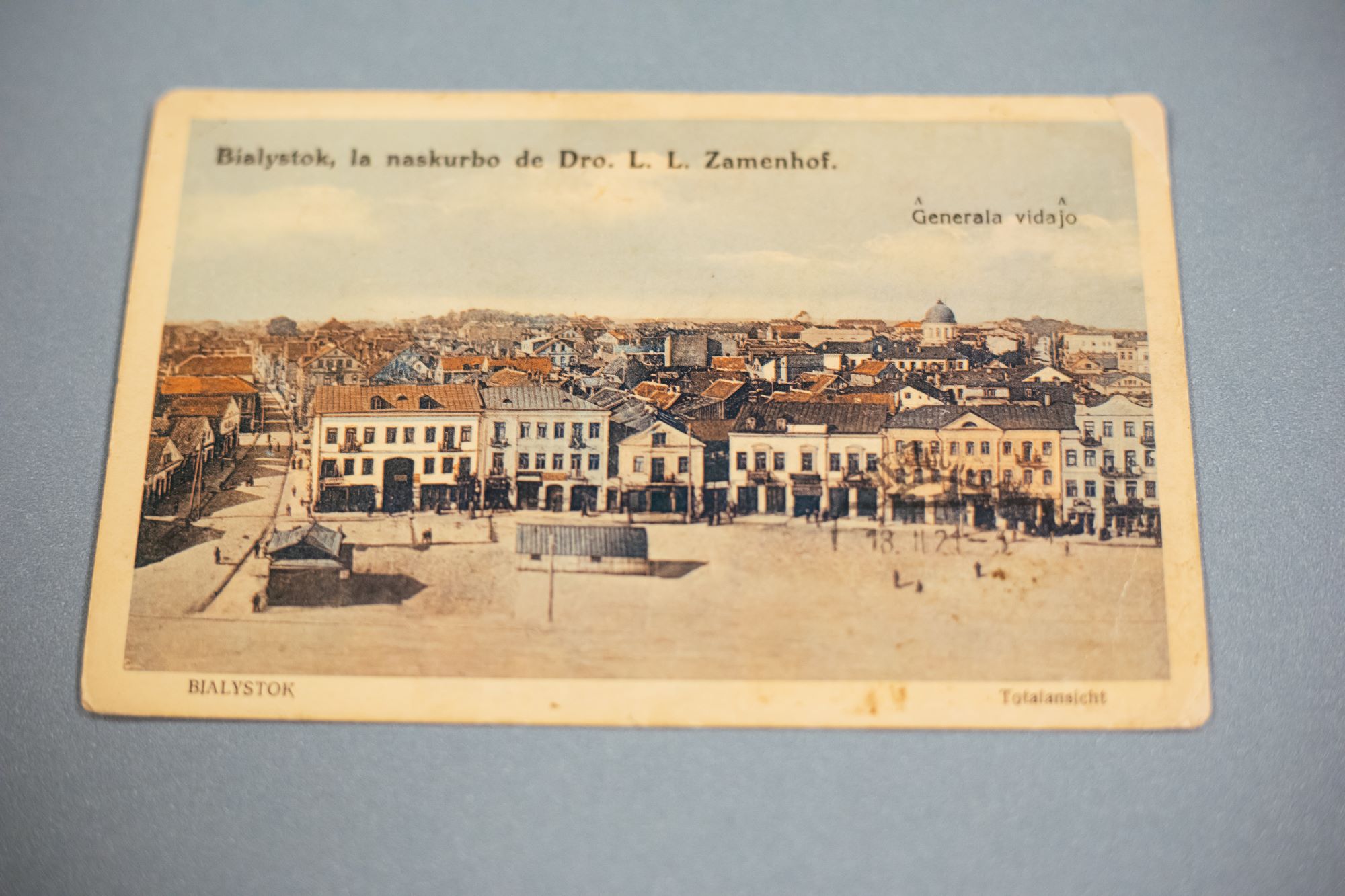 This postcard from the interwar period shows a general view of Białystok with an inscription in Esperanto informing that Białystok is the hometown of Ludwik Zamenhof – the creator of Esperanto.
On its reverse there is a letter addressed to Jaroslav Fejgel living in Hradec Kralowe in Czechoslovakia, sent by A. Karmiol from Częstochowa (the address is on the stamp). On the reverse of the card there is also a round stamp with a star indicating the Esperanto community, and on the top of it – a round black postmark from Hradec Kralowe.
For donors from the United States*
* Support through American Friends of POLIN Museum of the History of Polish Jews, a nonprofit 501(c)(3) organization. Donations through AFOPM are tax deductible.
For international and Polish donors*
* Support through Association of the Jewish Historical Institute of Poland is a partner of the "Show your love" project and one of the co-founders of the POLIN Museum. The Association is a Polish non-profit organization.