Yad with lion – USD 100
image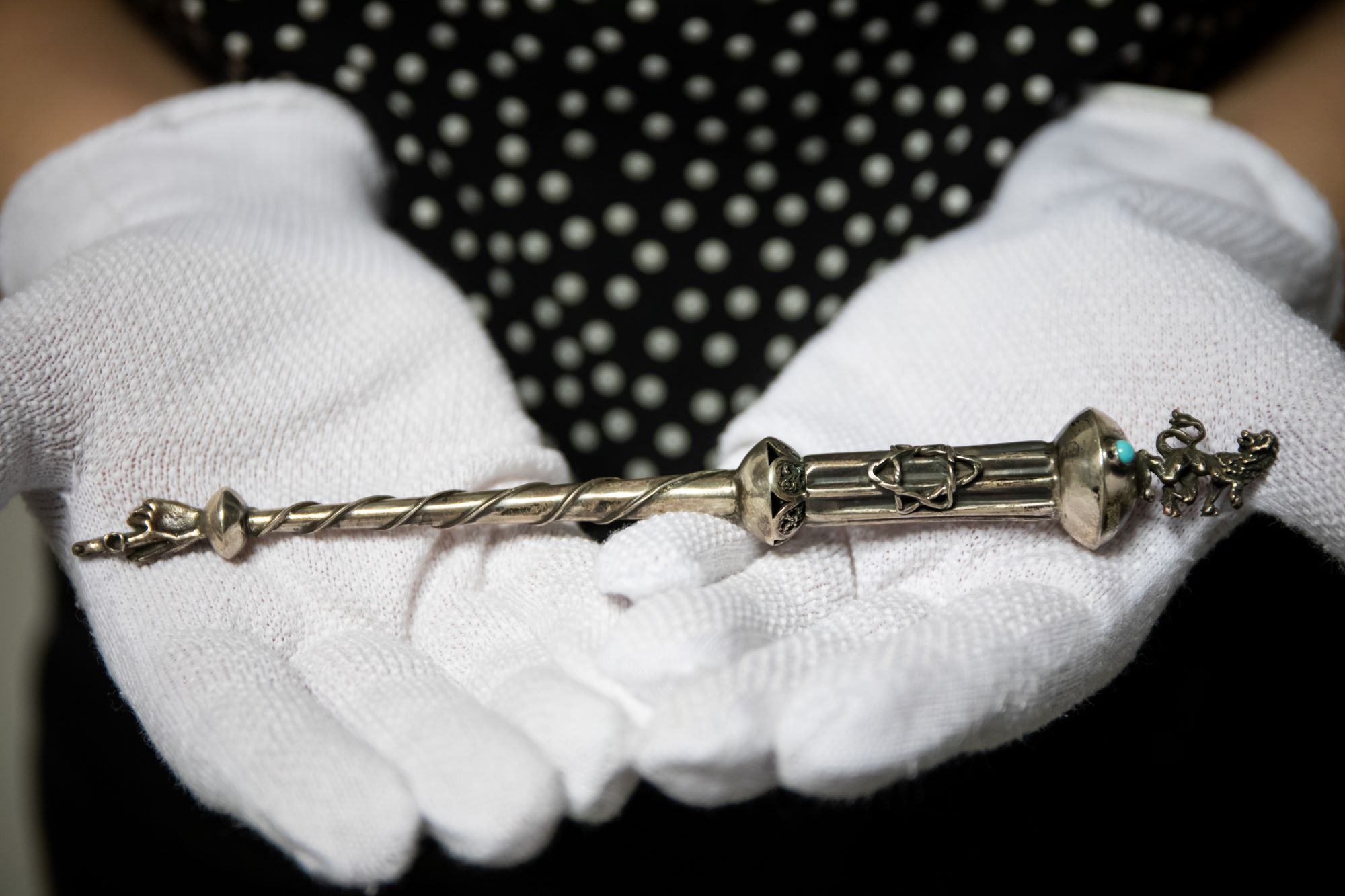 image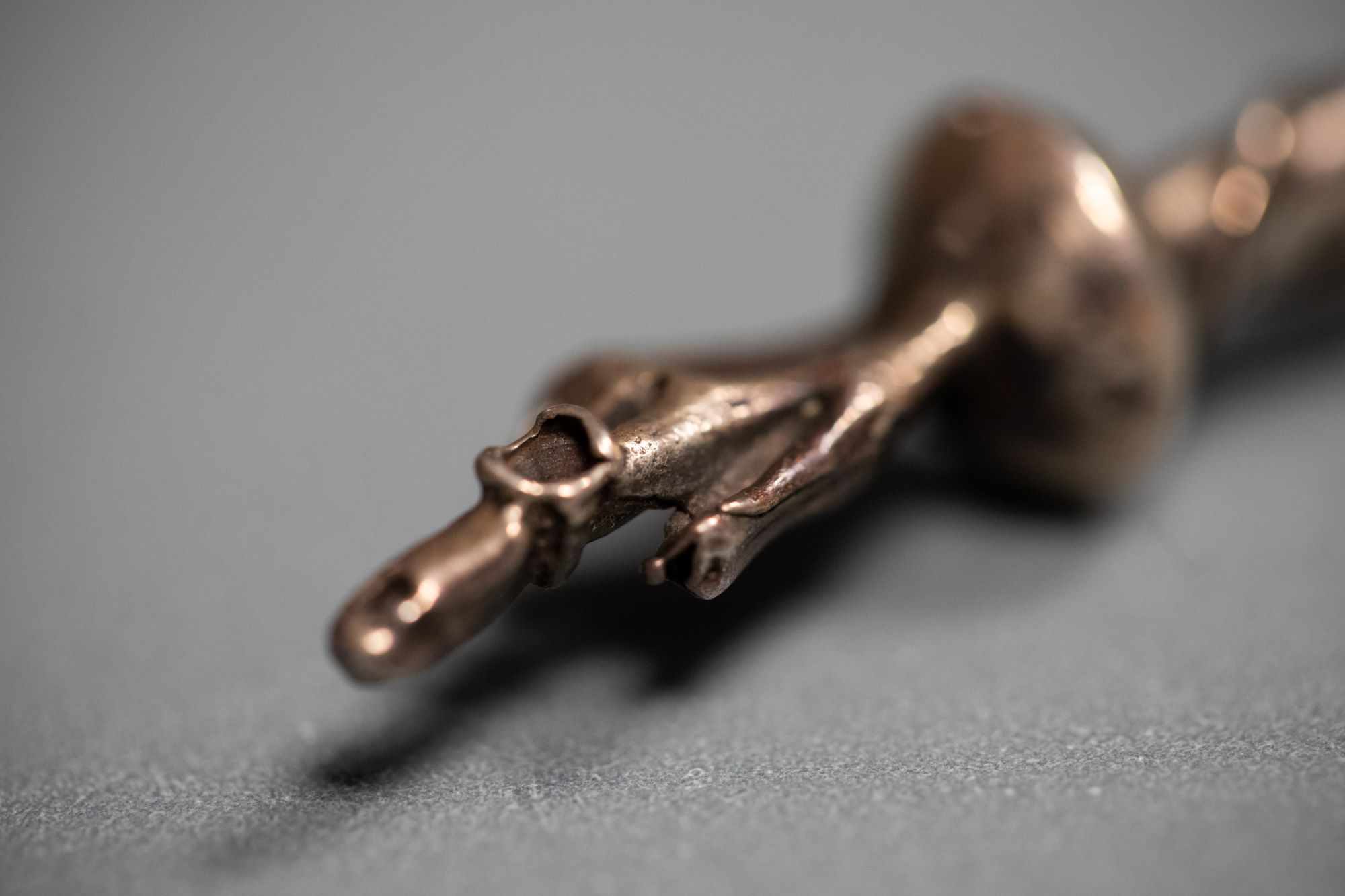 image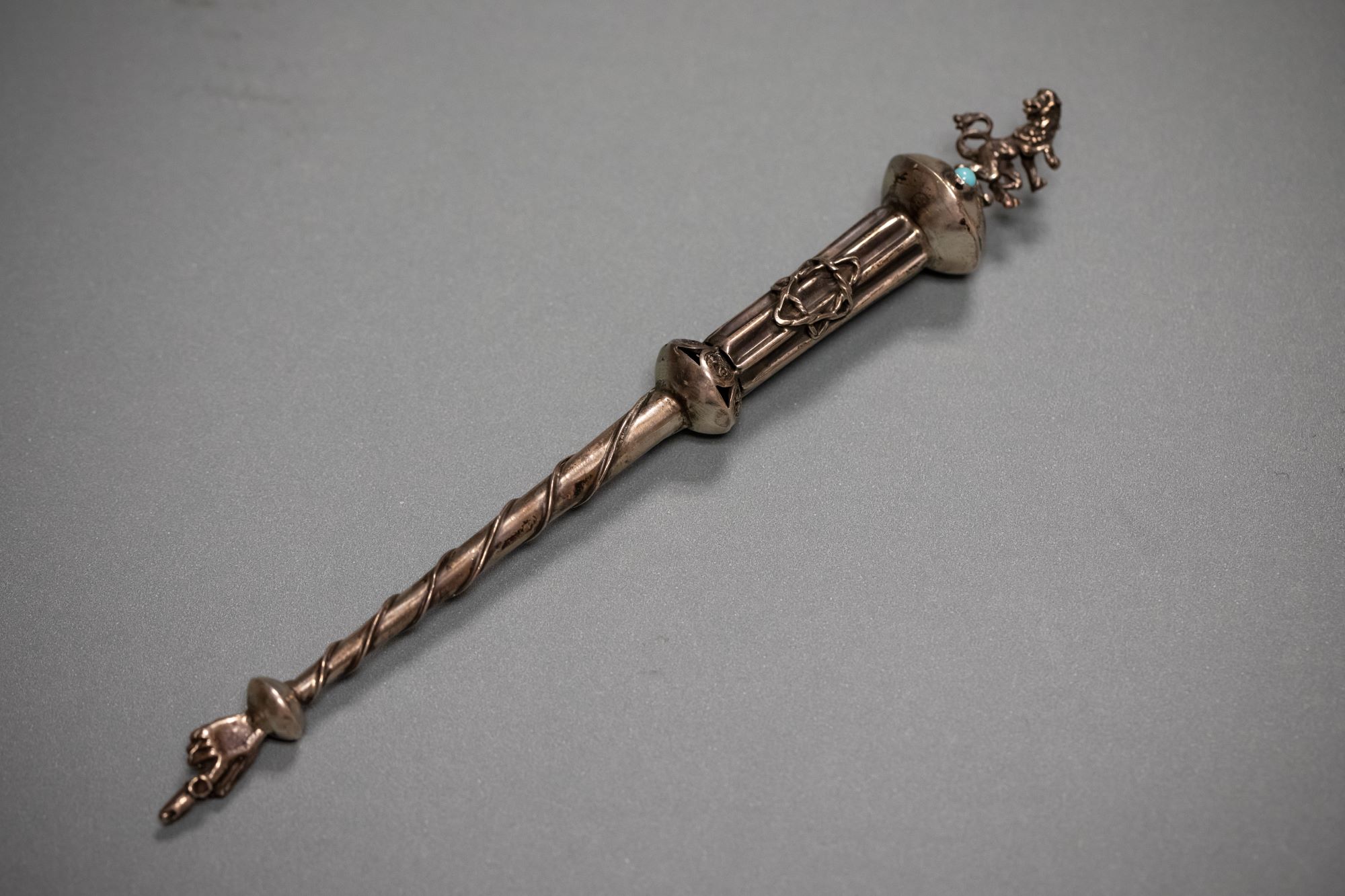 image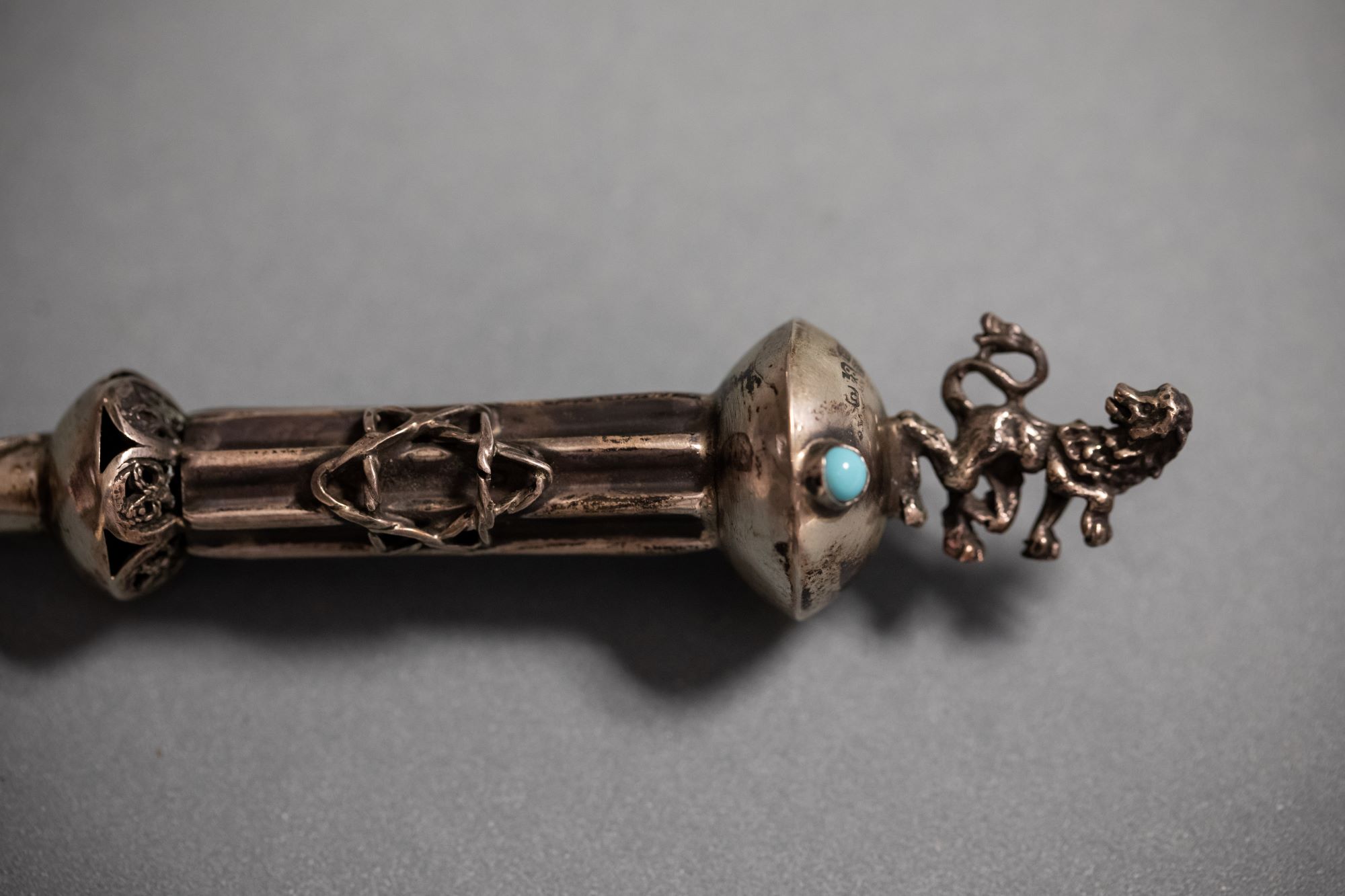 image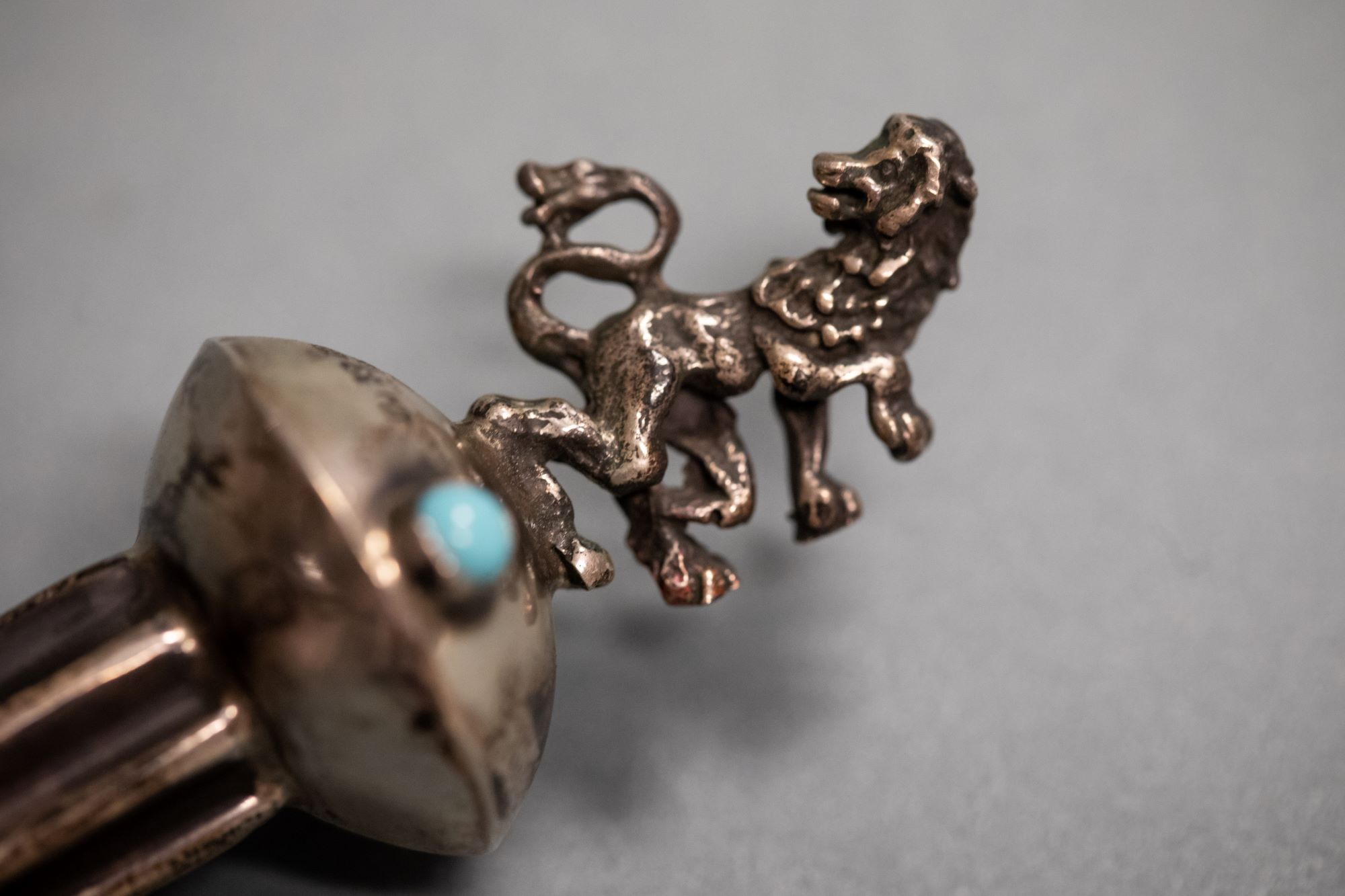 image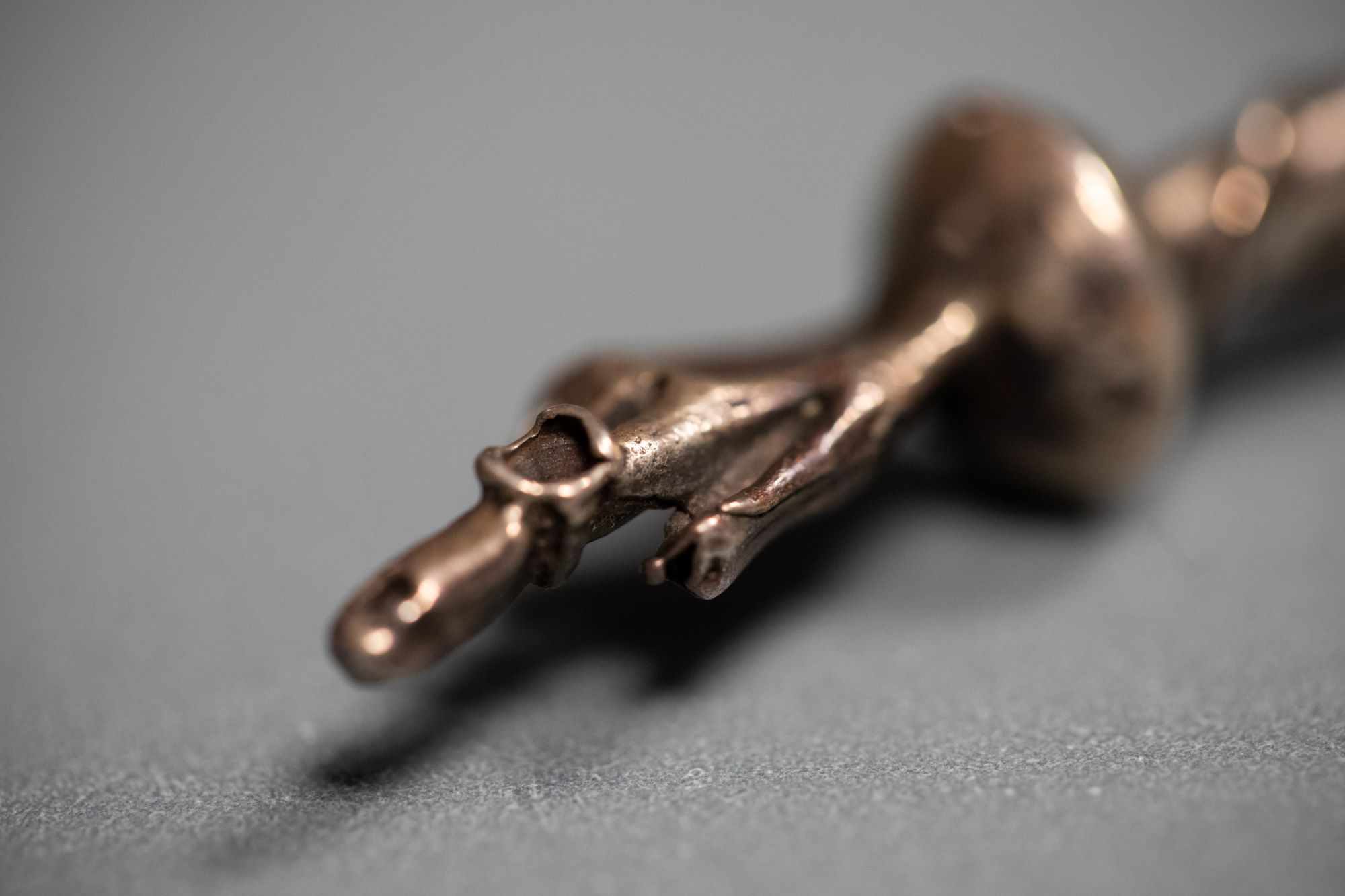 The "yad" (Heb: hand) is a pointer in the form of an outstretched hand and index finger. It is used during the public reading from the Torah scroll each week. The "yad" makes it easier to follow the written text without touching the parchment with one's bare hands, which is prohibited.
This silver pointer was made in 1894 in Russia. Unfortunately, we do not know either its history or the author who left the initial "KP".
For donors from the United States*
* Support through American Friends of POLIN Museum of the History of Polish Jews, a nonprofit 501(c)(3) organization. Donations through AFOPM are tax deductible.
For international and Polish donors*
* Support through Association of the Jewish Historical Institute of Poland is a partner of the "Show your love" project and one of the co-founders of the POLIN Museum. The Association is a Polish non-profit organization.