Tray with a floral decoration – LOVED
image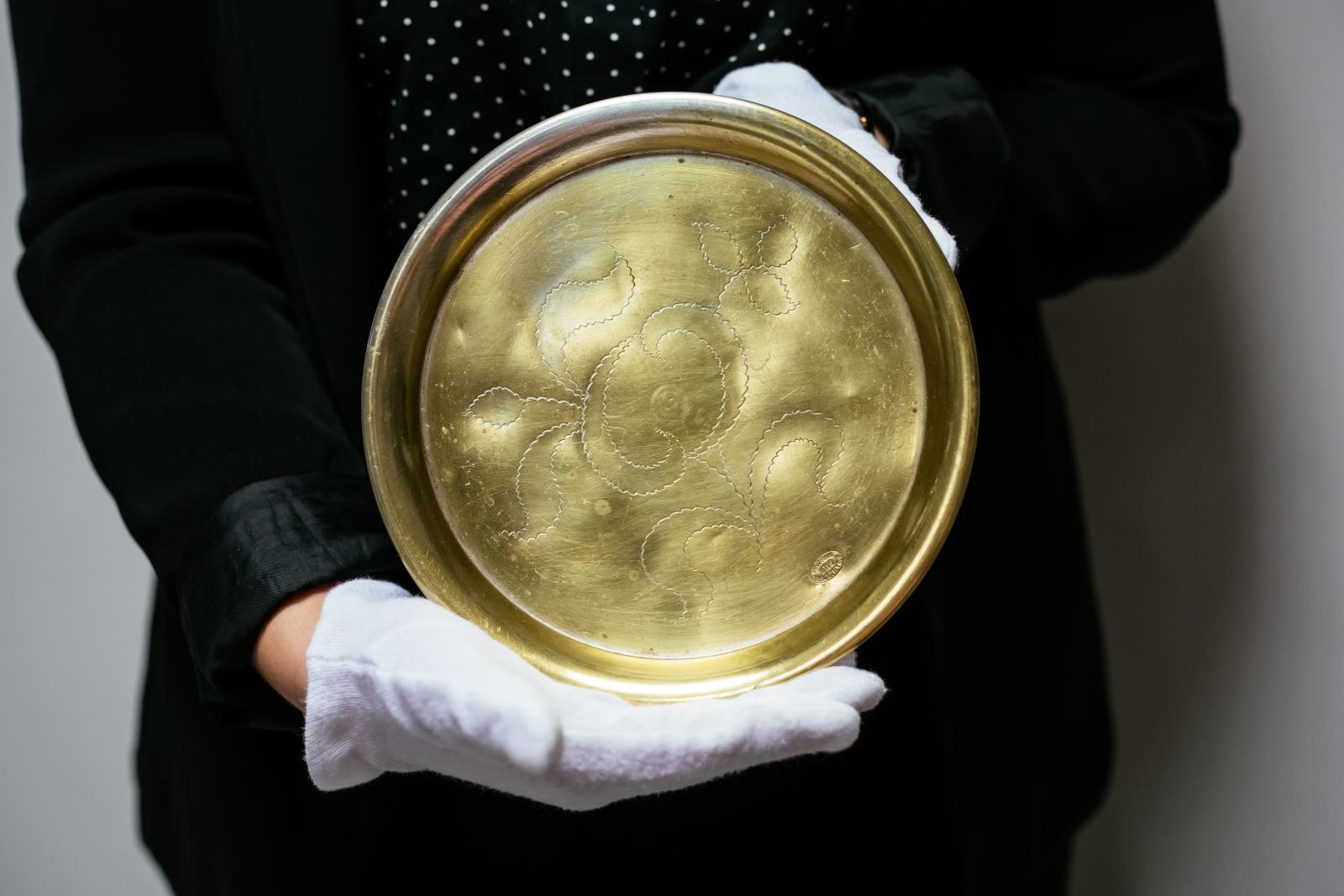 image
This early 20th-century brass tray was manufactured by the brothers Abram and Izrael Zolberg. Their company was located at 11 Gęsia Street, in the heart of Warsaw's prewar Jewish neighborhood. This street, which no longer exits, was partly replaced by Anielewicza Street, where POLIN Museum stands today.
The object was embraced by Shelley and John Hébert, in memory of Shelley's mother, Mollye Plotka Smolkin.
Association of the Jewish Historical Institute of Poland is a partner of the "Show your love" project and one of the co-founders of the POLIN Museum. The Association is a Polish non-profit organization.