Sabbath candlestick – USD 200
image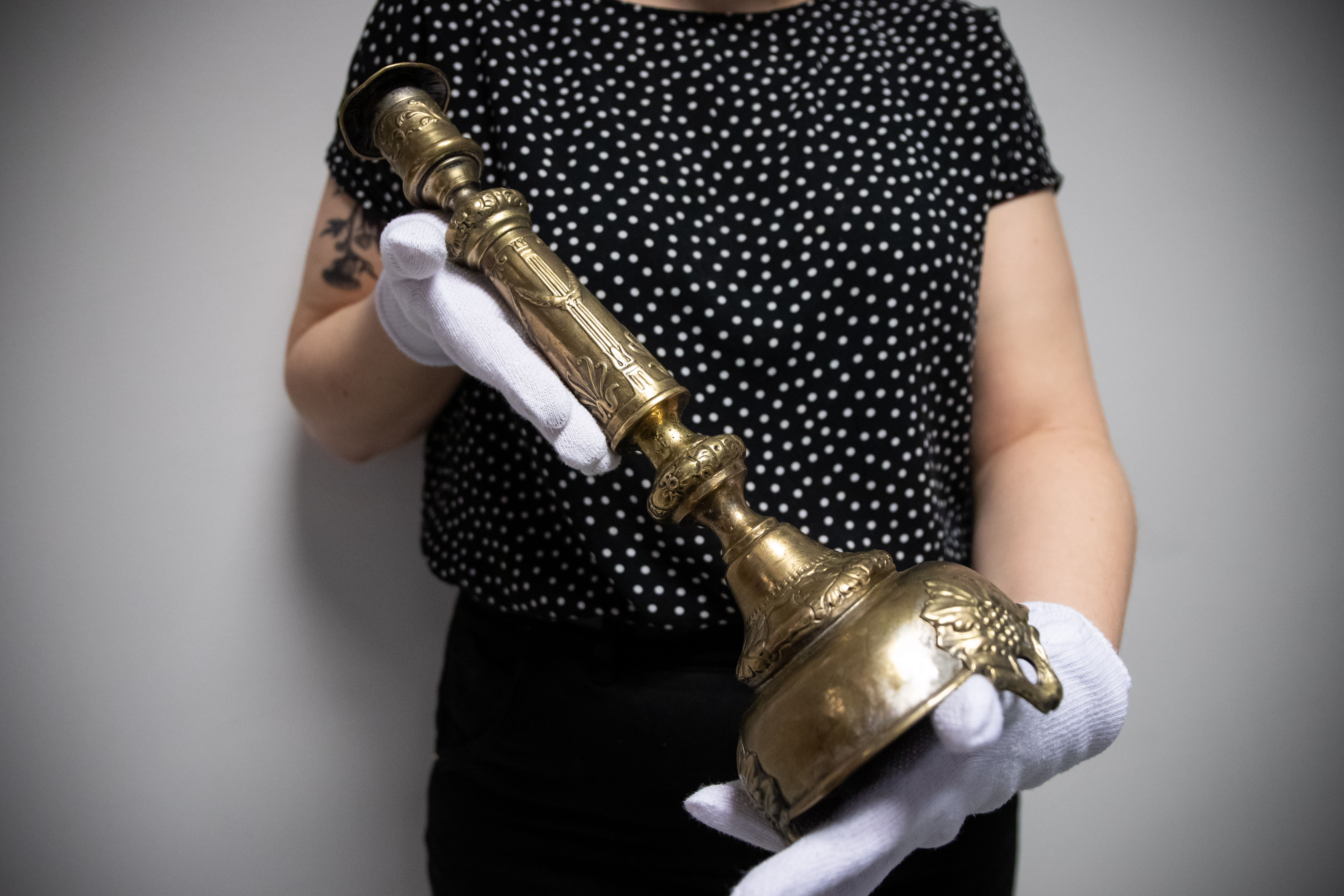 image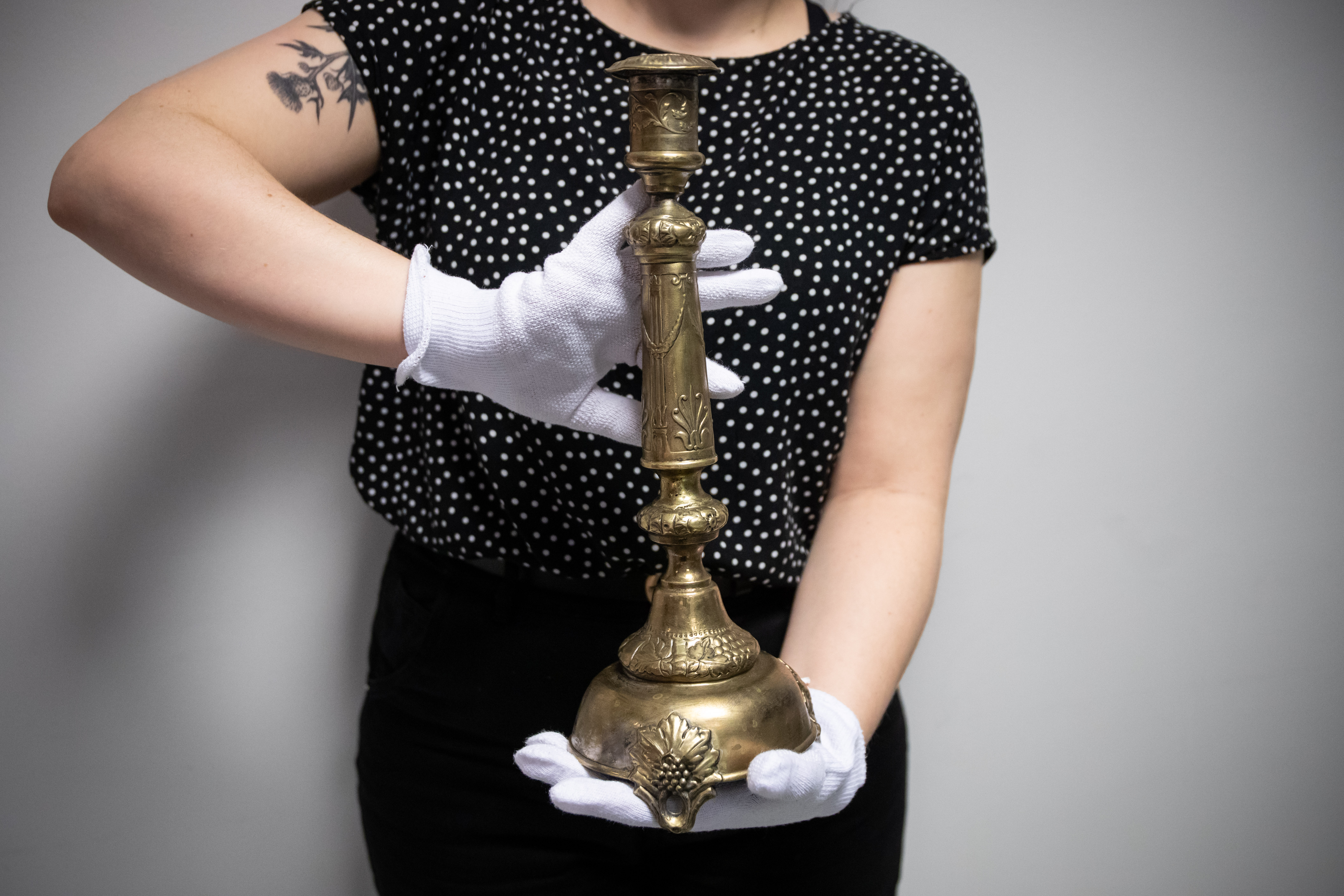 image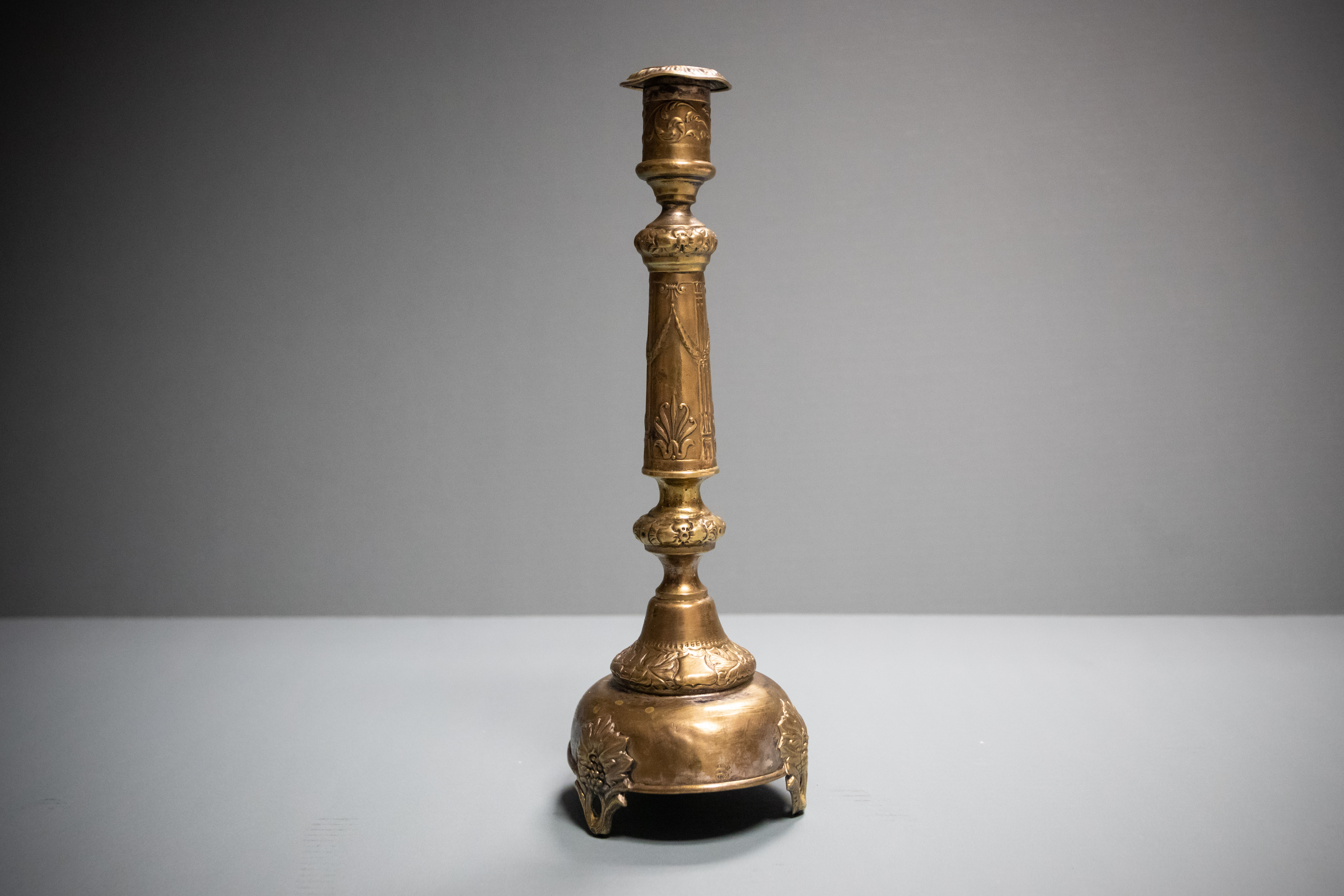 image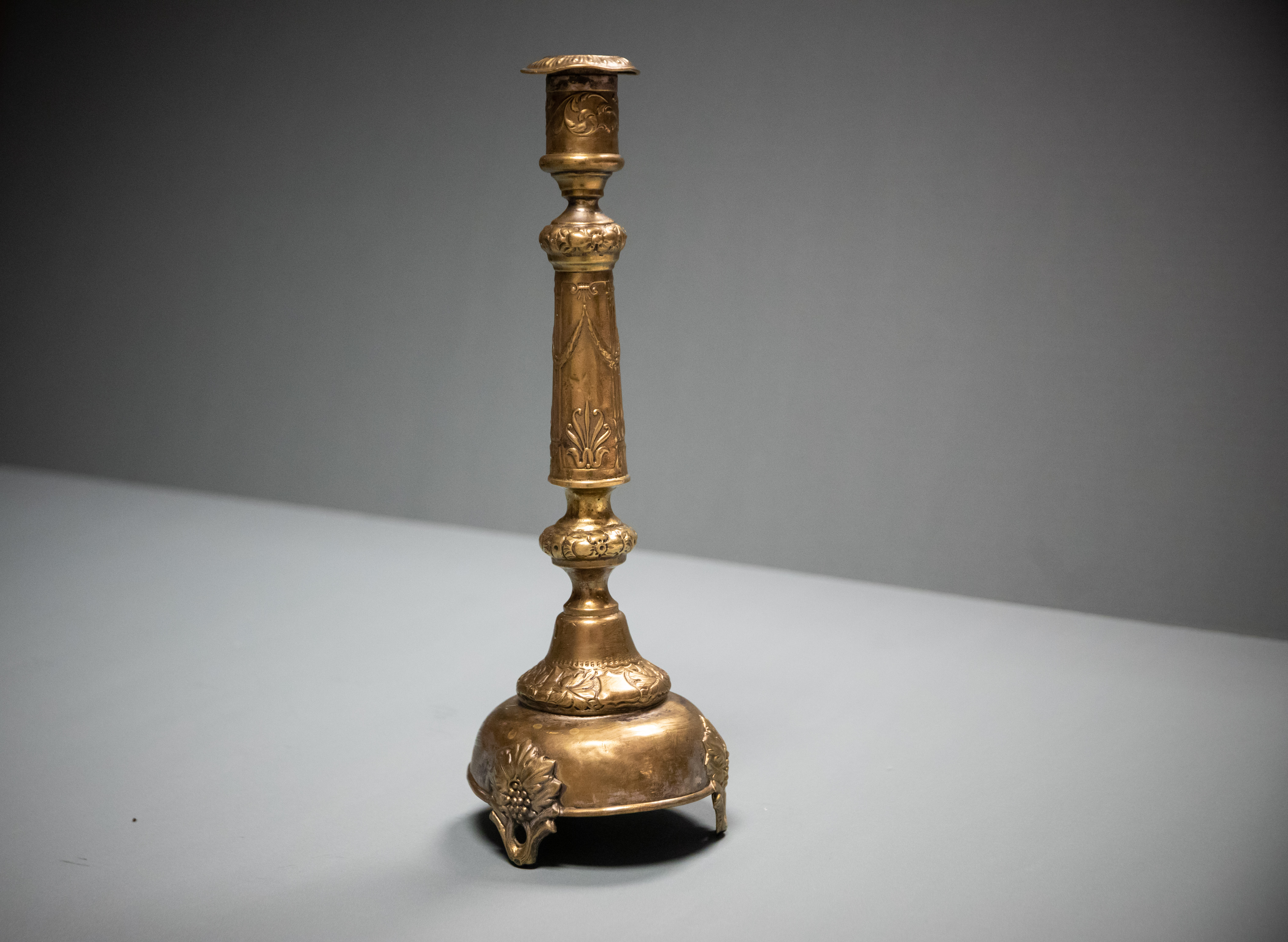 This 19th-century brass Sabbath candlestick, one of a pair, was made in Warsaw by goldsmith Motel Inwentarz. His workshop was located on Bonifraterska Street, in the heart of Warsaw's prewar Jewish neighborhood, not far from where POLIN Museum is located today.
For donors from the United States*
* Support through American Friends of POLIN Museum of the History of Polish Jews, a nonprofit 501(c)(3) organization. Donations through AFOPM are tax deductible.
For international and Polish donors*
* Support through Association of the Jewish Historical Institute of Poland, a partner of the "Show your love" project and one of the co-founders of the POLIN Museum. The Association is a Polish non-profit organization.